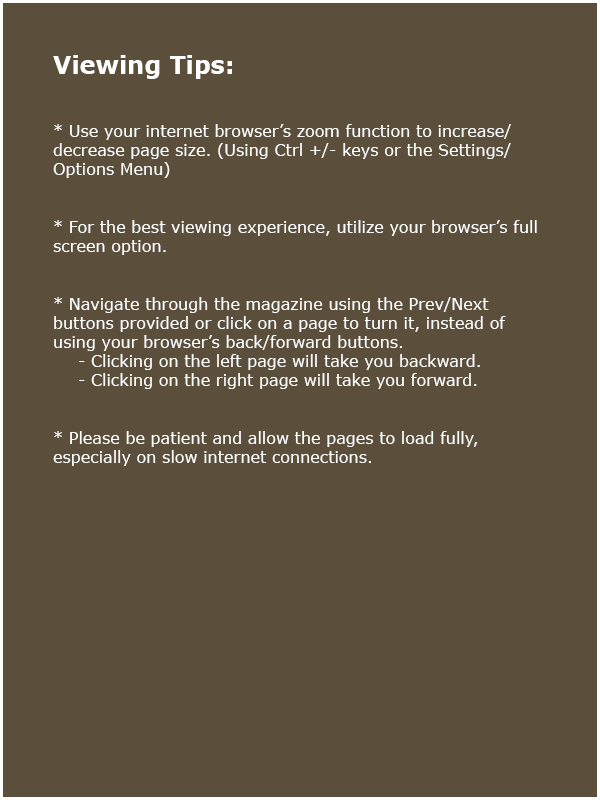 Viewing Tips:
* Use your internet browser's zoom function to increase/decrease page size.
(Using Ctrl +/- keys or the Settings/Options Menu)
* For the best viewing experience, utilize your browser's full screen option.
* Navigate through the magazine using the Prev/Next buttons provided or
click on a page to turn it, instead of using your browser's back/forward buttons.
- Clicking on the left page will take you backward.
- Clicking on the right page will take you forward.
* Please be patient and allow the pages to load fully, especially on slow internet
connections. -->