Buzz Away Extreme Insect Repellent Review
---
Despite a low snow year and summer drought conditions, mosquitoes this year have maintained a strong foothold here high in the mountains of Wyoming. As I've migrated from DEET to Picaridin to natural insect repellents over the years, I'm always on the lookout for products that either work better or have better ingredients. While I've been using Herbal Armor for several years, the best version of their product – the pressurized continuous spray has recently become hard to find. Thus in regards to natural insect repellents, this leveled the playing field and I decided to give another product a try this summer – Buzz Away Extreme from Quantum Health.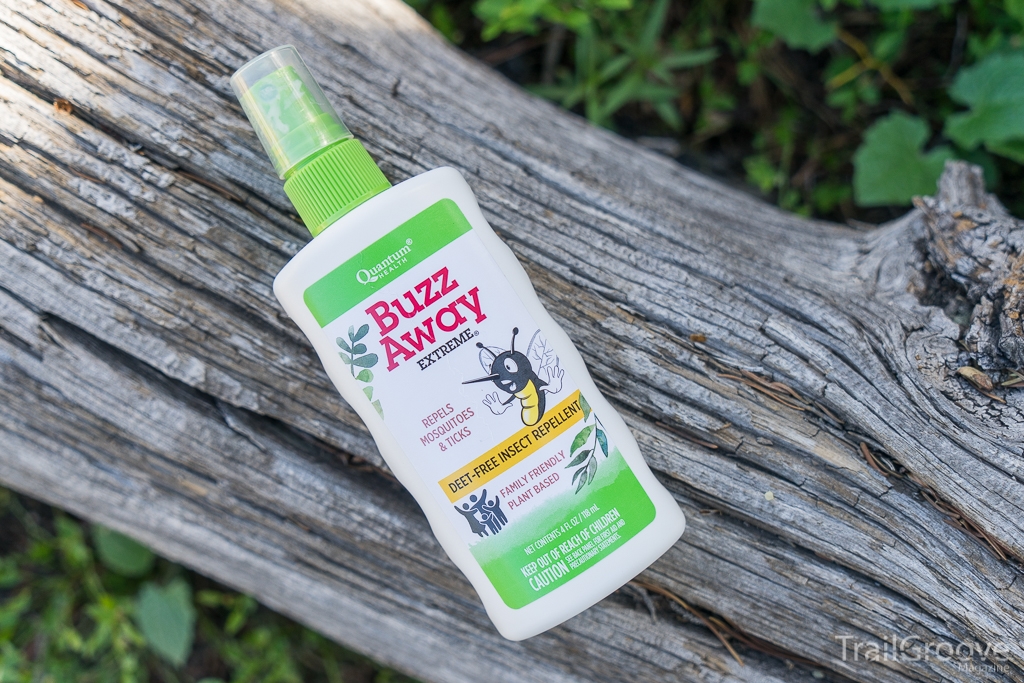 While Buzz Away has a fairly standard set of natural oils that are known to discourage biting insects (citronella, cedarwood, lemongrass, etc.) what makes this product stand out is its inactive ingredient list, which is hard to beat: purified water, coconut oil, glycerin, lecithin, sodium bicarbonate, citric acid, vitamin E, and wintergreen oil. With no questionable ingredients (at least from my point of view) on either the active or inactive ingredient list Buzz Away is one insect repellent that you can use and / or use for the entire family without worry about what you're actually putting on your skin and clothes.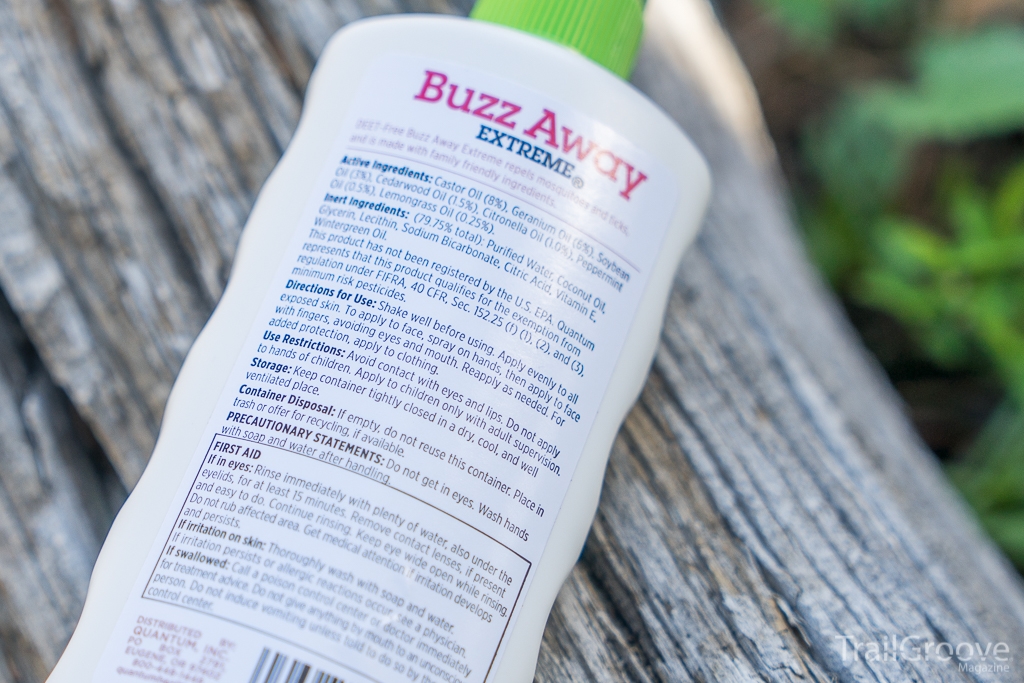 While pump spray insect repellents work well enough, they can make getting areas like your legs covered a bit difficult since they don't work on their side or upside down. When upright however I did find Buzz Away dispenses better than other products, which I presume is due to the thinner liquid nature of the product. While some people can be put off by the strong smell of some herbal / natural insect repellents, Buzz Away has a similar smell but of a more muted nature. In my experience this translated into a product that is more of what I'd call a mosquito discourager, though it did provide some relief and got me through dinner until I could retreat to my tent. Testing the product was admittedly performed at the height of mosquito season, where swarms of dozens to hundreds of mosquitoes showed up as uninvited guests for dinner time in the wilderness. In these types of situations you usually want the most repellency you can get. The product does help however – noticeably – and made the situation tolerable, although frequent reapplication was needed for the best effect.
For me, that strong citronella smell of natural insect repellents never bothered me, and out in the field I did find myself wishing that Buzz Away Extreme was just a bit more on the extreme side. However, if you're a person that prefers natural insect repellents but is also sensitive to the smell of some stronger natural insect repellents that are out there, or are looking for something to repel mosquitoes early or late in the season where they're a little more lazy, this might be a great option that comes with a great ingredient list as well.
You can find Buzz Away Extreme here at Amazon. You can also check out REI's selection of natural insect repellents, and for more on overall hiking strategy during bug season, see this article.