Nalgene Ultralight - Best Backpacking Water Bottle Ever?
---
When hitting the store for a backpacking water bottle we may be inclined to at first reach for our favorite color bottle or the bottle featuring the most appealing printed design on the side. While there's nothing wrong with that when it comes to having a water bottle around the house or at work, when it comes to choosing a hiking or backpacking water bottle other performance factors should be considered. With weight being paramount in the backcountry, the prototypical standard, Tritan Nalgene bottle may not necessarily weigh you down, but there's a better option in the same company's lineup.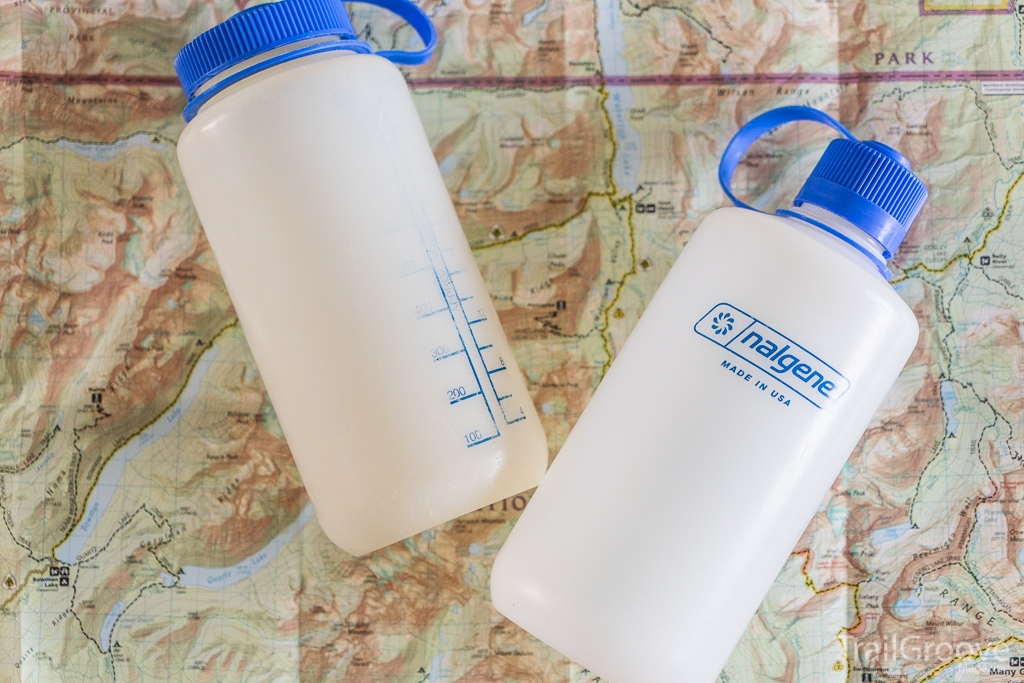 The Ultralight HDPE Nalgene bottle – the old school, slightly opaque white bottle that was par for the course several decades ago when backpackers wore fluorescent jackets and shorts with rag wool, fingerless gloves, may just be the best water bottle of all time. While this bottle is not as ubiquitous as in years past, the HDPE / Ultralight Nalgene – made from food grade high density polyethylene plastic, is much lighter than its Tritan cousin (both are BPA-free, as you'd expect these days). At 6.3 ounces the Tritan adds nearly half a pound (each) to your pack, while the Ultralight adds a much more respectable 3.9 ounces. While nearly a quarter pound is still significant for ounce counters like myself, it's worth the weight. Re-used plastic water or soda bottles, etc., are a decidedly lighter weight option weighing a couple ounces, instead of a few. However, they can't take boiling water – and having a bottle that does allows you to make anything from hot coffee or tea for example, and also allows for throwing a hot water bottle inside your sleeping bag on chilly nights. Re-used plastic bottles also break, as I can attest to, and when one breaks a few days into a 10 day stretch, it's inconvenient to say the least.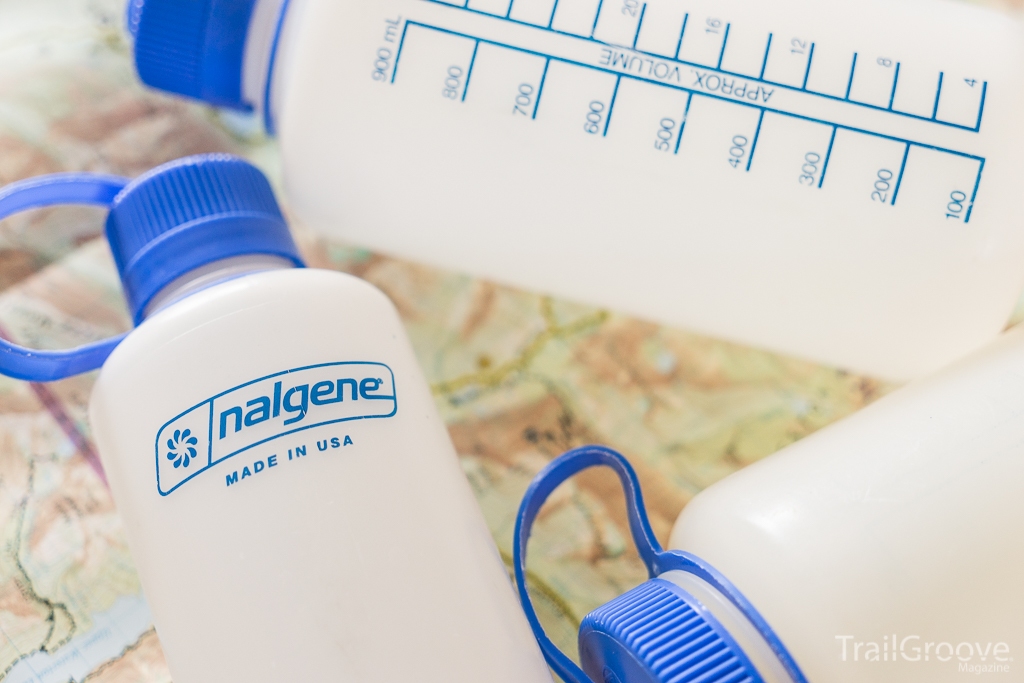 Being softer than a Tritan Nalgene, the Ultralight HDPE handles drops better in my experience, and although both versions can handle boiling water, the HDPE offers a little more peace of mind I suppose – the HDPE can handle water up to 248 degrees Fahrenheit (good for boiling water on below-sea-level backpacking trips I suppose) while the Tritan tops out at 212F. And, when it comes to figuring out how much water to boil for dinner, any Nalgene bottle features graduated measurements in ounces or ml on the side of the bottle, which helps to get that meal dialed-in. And to top it off, you won't lose the tethered lid, and the bottles are especially secure in the leak department.
While the more modern Tritan Nalgene may admittedly, win in style factor and is the more popular option – found everywhere in stores, on the trail, and in coffee shops and schools, I'd argue that its more plain cousin is by far the best choice for hikers and backpackers. Most importantly – it's lighter in weight. The Tritan Nalgene is a downright heavy water bottle approaching half a pound empty. The HDPE Ultralight Nalgene is not necessarily what I'd term "ultralight" (a better term for this bottle might be "not heavy"), but it strikes the perfect balance between durability and weight. Sometimes, old school just can't be beat.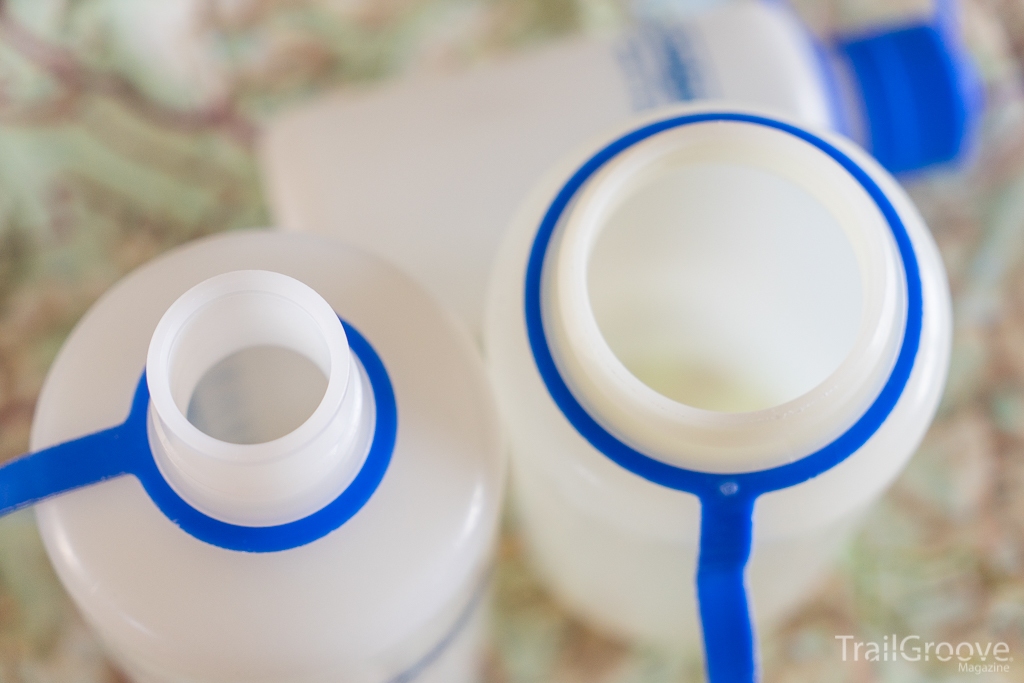 The Nalgene Ultralight HDPE bottle is available in a wide-mouth bottle (easier filling) and a narrow-mouth bottle (easier drinking) in the standard 1 liter size that fits in the side water bottle pocket of any backpack on the market worth its weight. The bottle can also be found in 16 ounce and jumbo 48 ounce options. You can find the normal and most popular wide-mouth option here at REI and here at Amazon.