Darn Tough Light Hiker Micro Crew Light Cushion Socks
---
Keeping your feet comfortable in the backcountry is a big step towards an enjoyable trip, and after hiking this summer in a pair of the aforementioned socks from Darn Tough they definitely deserve a closer look and review.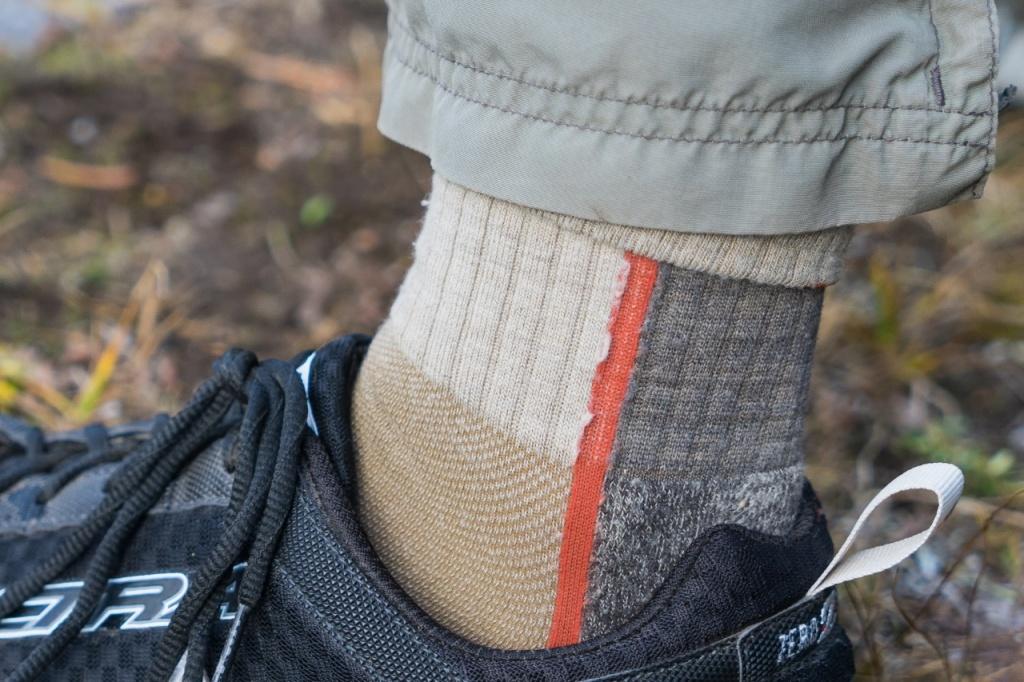 I'd always heard good things about the Darn Tough brand – Made in the USA and with a lifetime warranty that you might not even need since they supposedly last forever. However, I never really expect socks to last quite that long, and other than that fact it was difficult to see just what else a Darn Tough sock could offer besides durability, at least on paper. But I finally gave in to the hype this spring and still skeptical of a merino wool sock, (I've been using 100% synthetic socks, favoring drying time over all else) I found a pair of their Light Hiker socks on sale, which are an interesting blend of 46% merino wool, 46% nylon, and 8% Lycra. The perfect mix? I hoped.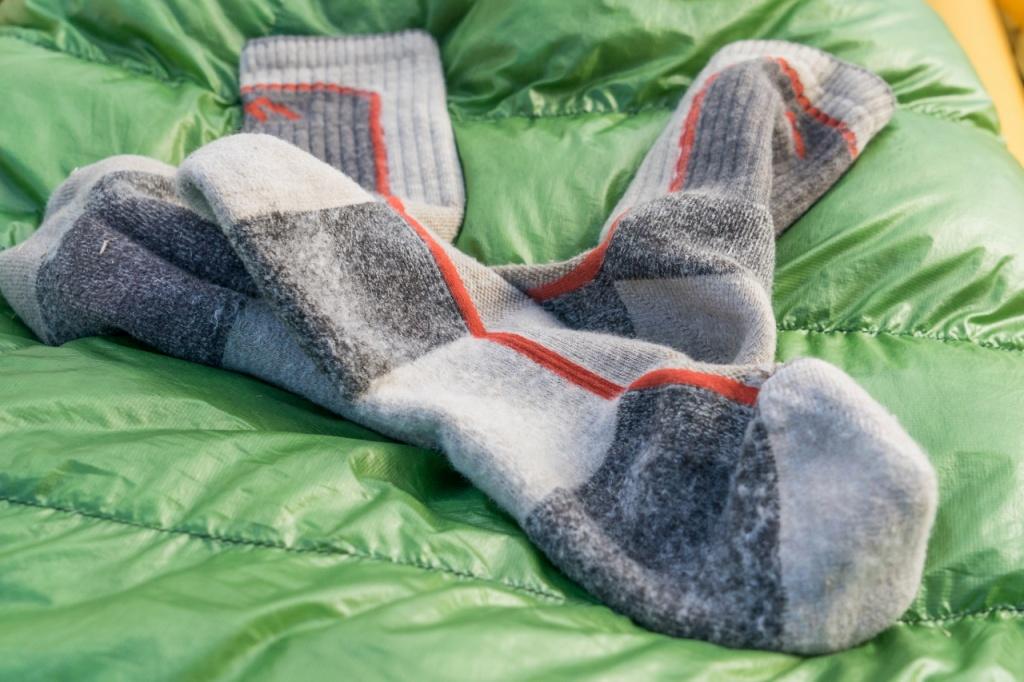 The Spare Pair: Always a welcome sight at the end of a long day.
To get to the point, the socks are awesome, the hype is deserved, and I'll probably never hike in anything else. Where I might have a blister before, it's now just a hot spot. Where I might previously have a hot spot, my feet now feel fine. The socks are very soft against the skin wet or dry, and by comparison my old 100% synthetic socks feel abrasive. The construction is very solid, with a very tight weave, but the socks aren't too hot on warm sunny days, and still do a great job of keeping my feet warm in my sleeping bag at night or during rainy days when my trail runners end up getting soaked. (Though for winter use something warmer would be ideal) Drying time is good, but slightly behind a pure synthetic sock. However, on backpacking trips I run a 2 sock rotation – Washing one pair in the morning and hanging them on the outside of my pack to dry as I hike so I'll have clean socks that night. The process repeats daily. I've always had dry socks at the end of the day, (Unless it's raining) so I can't complain and drying time is adequate. They're also durable – Will they last forever? Probably not, but after a few hundred miles they still look mostly new after a run through the wash.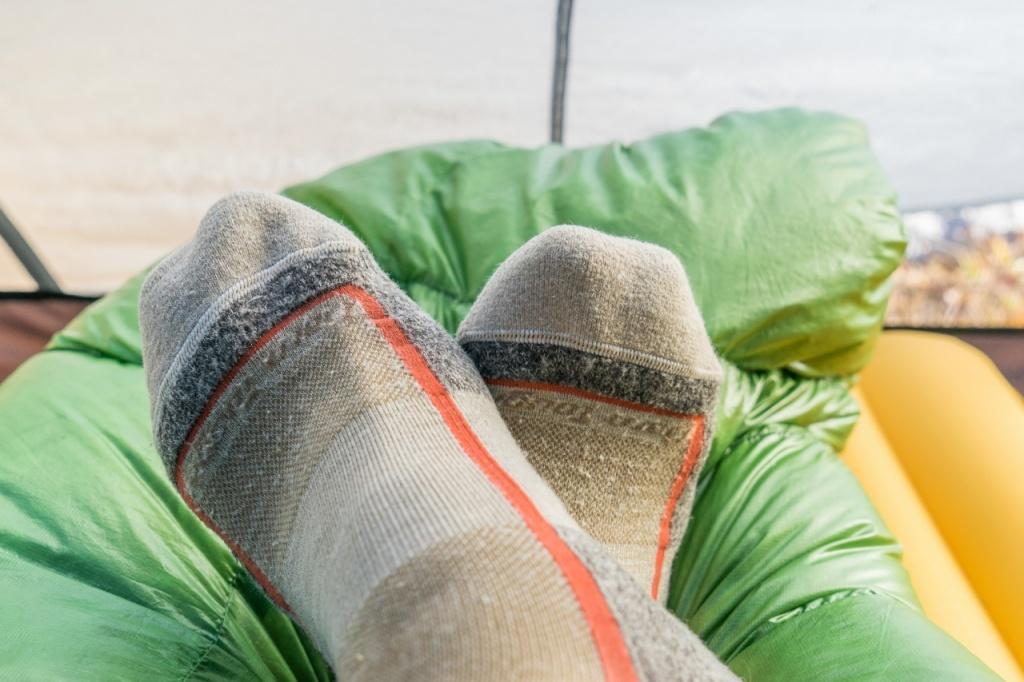 All good news? Almost. The fit and sizing leaves something to be desired, and these socks fit tight. I hike in a 12.5 size shoe and opted for the men's extra large, (2.2 ounces / pair) which are small enough that they can at times be difficult to get on my foot while still oddly being slightly loose in some areas once on. However, once inside a shoe and laced up, they feel fine on the trail. Additionally, it seems that Darn Tough's sizing varies between different models of their socks. Enamored with the Light Hiker, I also picked up a pair of their Coolmax Ultralight Socks for running in the same size. I quickly tore up the packaging and ran them through the wash…Voiding any chance of a return. Afterwards I put on the socks to head out for a run and found that in this version, the XL was entirely too large, with a couple inches extending beyond my longest toe. Thus, in one Darn Tough offering I wear an extra large, in another…large. Lastly, on a recent 5 day trip my 2 sock rotation strategy was put to the test. Even with a daily rinse, the Darn Tough Light Hikers did develop a fairly intense odor towards the end of the trip. Maybe it's just me, but it's something to keep in mind. Perhaps one of their offerings utilizing a higher percentage of merino wool would fare better in this department.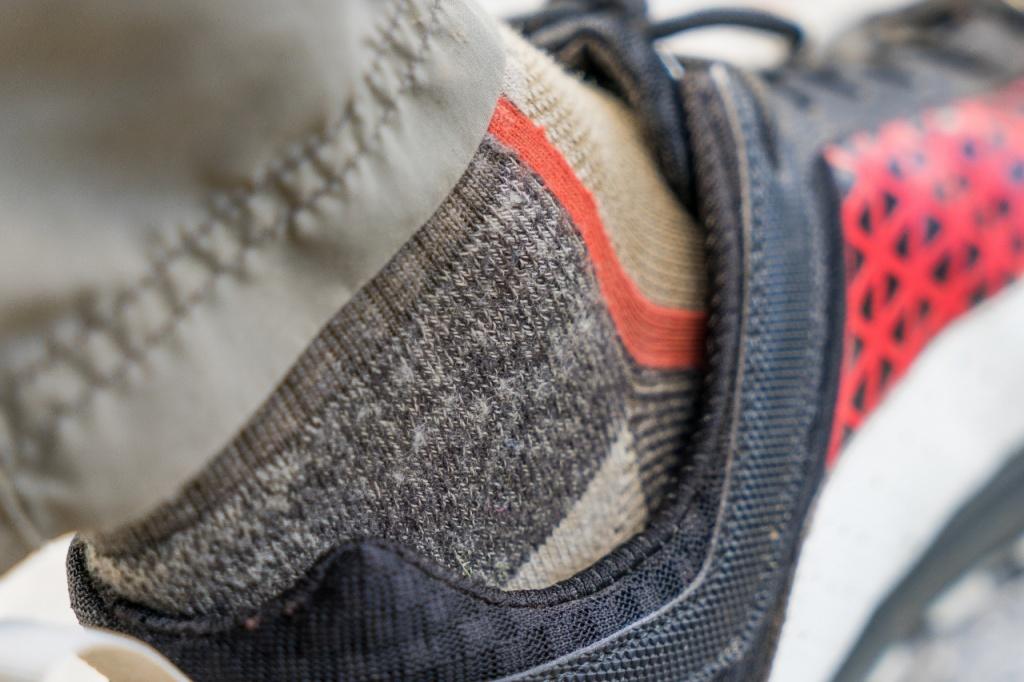 In any event, these are without a doubt my go-to socks for the trail and above all else, comfort is where these socks excel…And you can't beat the lifetime warranty. Best of all, at least in my case, they've basically eliminated blisters and my foot care kit hasn't been used since I bought these socks. You can find the Light Hiker in the micro crew version I chose (The extra height is a great feature during bug season…tuck pants into socks) or in a one quarter length. They're also available in a heavier cushioned form and boot sock versions and in men's and women's specific models, with 4 different sizes and 2 different colors in each case.
The Micro Crew Light Cushion retails for $19 a pair, but you can often find a deal. I picked mine up here at Amazon where they're currently on sale. You can also find them at REI, (Purchase 3 pairs = 10% off) Backcountry.com, and CampSaver.
 
What's your current go-to hiking and backpacking sock?