The Gift of Winter: A Reflection on a Season
---
Unique among the seasons, winter wields the power to make many hiking destinations inaccessible. Roads are gated due to snow, mountain passes become snowbound and hazardous, and specific four-season gear is required in many regions for those venturing out in the winter months. Human-powered recreation is mostly left to snowshoers, skiers, snowboarders, and winter is also a good time to focus on cleaning gear, summer trip planning, fitness routines, racking up vacation time, and other hobbies. Getting away to a warmer locale for a few days or a week also doesn't hurt if you're able to accommodate the expense of time and money.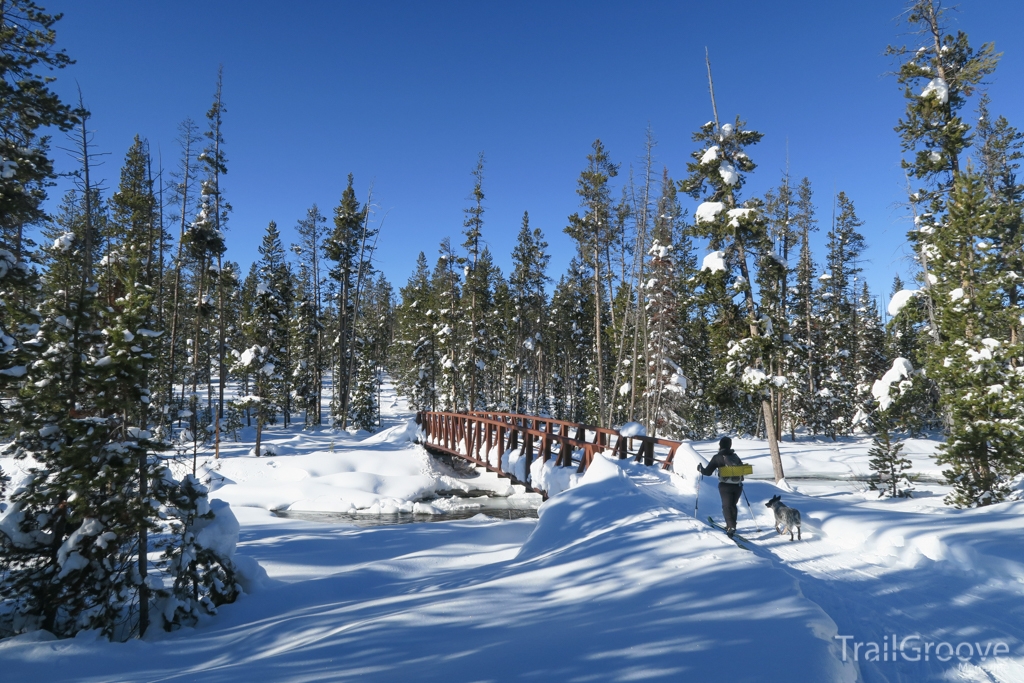 Winter also has the singular ability to bring a feeling of wilderness and raw nature to places that feel mundane, even boring, in other seasons. Many of the bumpy and potholed forest roads flanked by endless lodgepole pines that are merely tolerated on drives to the trailhead in the summer become the proverbial "winter wonderland" with the addition of a few feet of snow. Putting on the cross-country skis and heading up one of these roads for a few miles to a scenic overlook that merited only a glance out the window before driving further a few months before becomes an expedition to a breathtaking picnic spot. A cabin that you could drive to in June is transformed into a rustic outpost where you can sit in quintessential tranquility and watch snow fall while a woodstove heats the tiny structure.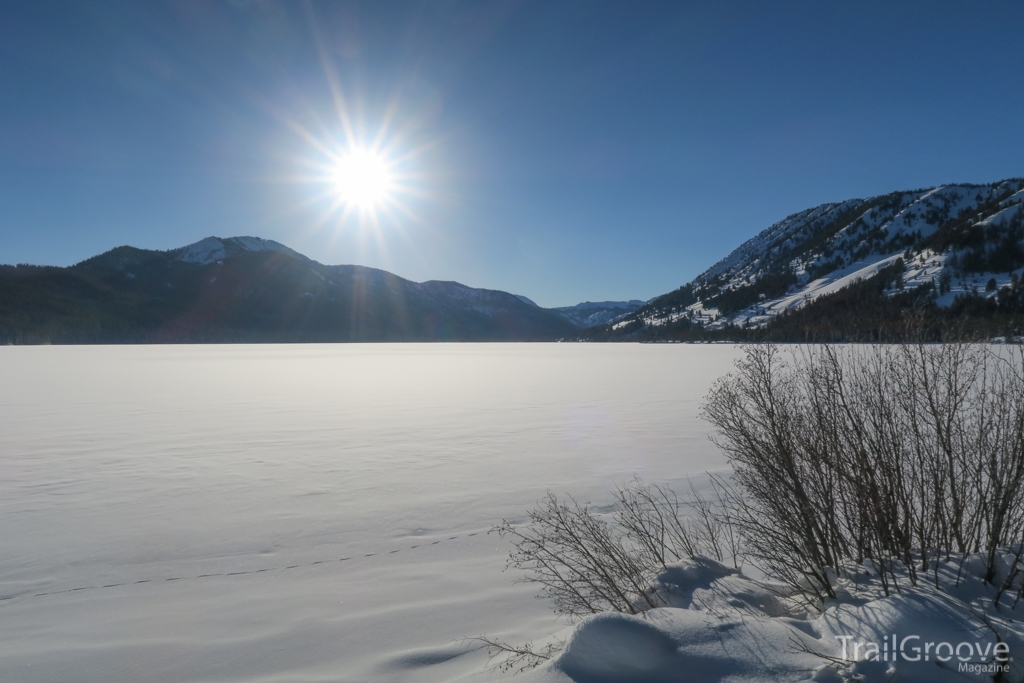 Favorite trails suddenly take on an Arctic charm that highlights the rock and water features, especially when the water turns to ice. Animal tracks left in the snow can be examined with a clarity rarely provided in typical dirt patches on the trail. The play of light and reflections of the sun off the snow make for near-mystical conditions.
If you have the gear and experience to safely and comfortably do overnight trips in the winter months, the stargazing is incredible. The skies are can be exceedingly clear and the stars come out much earlier compared to the summer months. As long as you have the gear to stay comfortable in periods of inactivity in cold conditions, you can fit in some amazing stargazing between dinner and a reasonable bedtime. If you're staying in a cabin or other structure, such as a lookout, you can head back inside to warm up, make some tea or hot chocolate, and head back out. The sky will be darker, the stars shining brighter, and you'll be warmer. This back-and-forth can go on as long as your eyes stay open and the rewards always seem to be worth pushing through the sleepiness.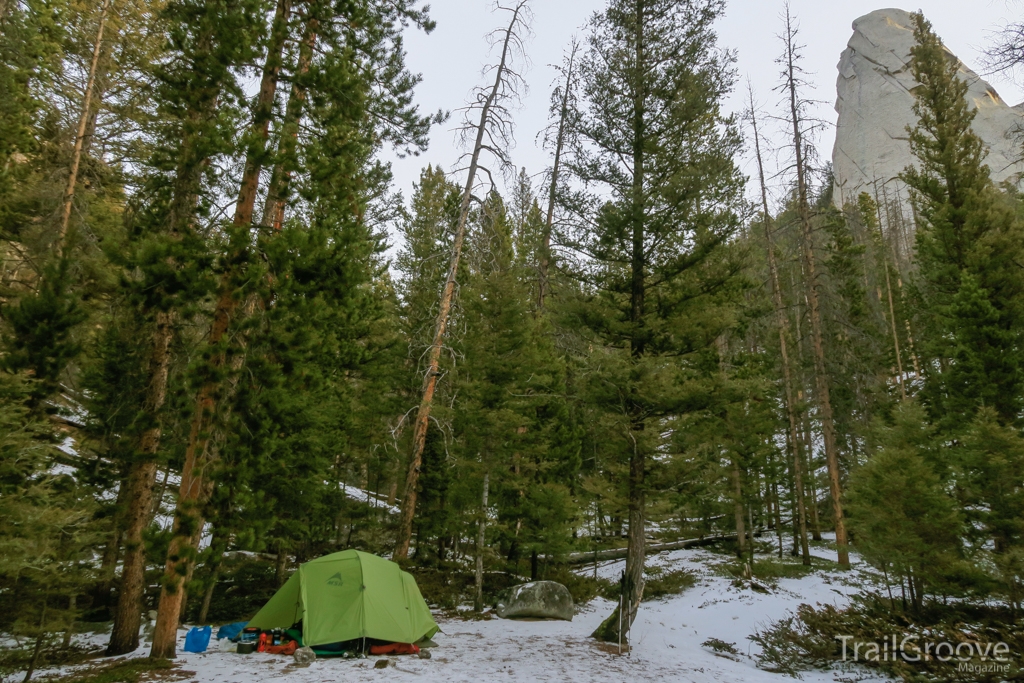 If you're lucky enough to live in a region with natural hot springs, visiting these in the winter can be a luxury almost impossible to describe. Sitting in jacuzzi-warm water, rich with minerals, and watching a frigid river run beneath snow-draped trees is a surefire way to put a smile on your face. The juxtaposition between the harsh and benevolent characteristics of nature are visibly, and physically, apparent.
Hot springs that would be crowded in the shoulder-season months due to their proximity roads and parking areas become much less visited. An easy stroll in the summer suddenly becomes a 1/4 mile epic in winter, requiring snowshoes and proper clothing to be comfortable in frigid temperatures until you're able to immerse yourself in the water. As expected, however, the reward feels much richer and well-deserved.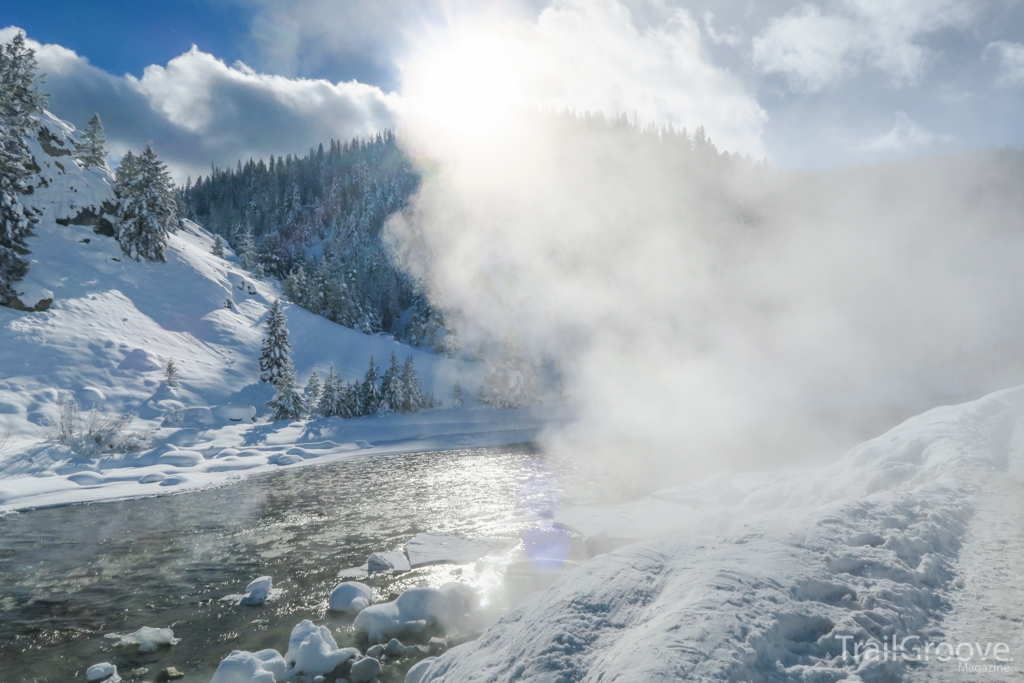 For hikers who live in a region absent of the geothermal phenomenons that are required for hot springs but with sustained subfreezing temperatures, winter often presents the opportunity to see frozen waterfalls. Visiting a gushing waterfall in May and then returning in January to see it frozen from top to bottom provides a sublime comparison. In regions with dense ridgetop deciduous forests, such as many Eastern forests, the views in winter are much grander than in summer. Trails that have the "green tunnel" effect suddenly become much more open and the shadows and shapes created by the bare tree limbs become a spectacle in and of themselves.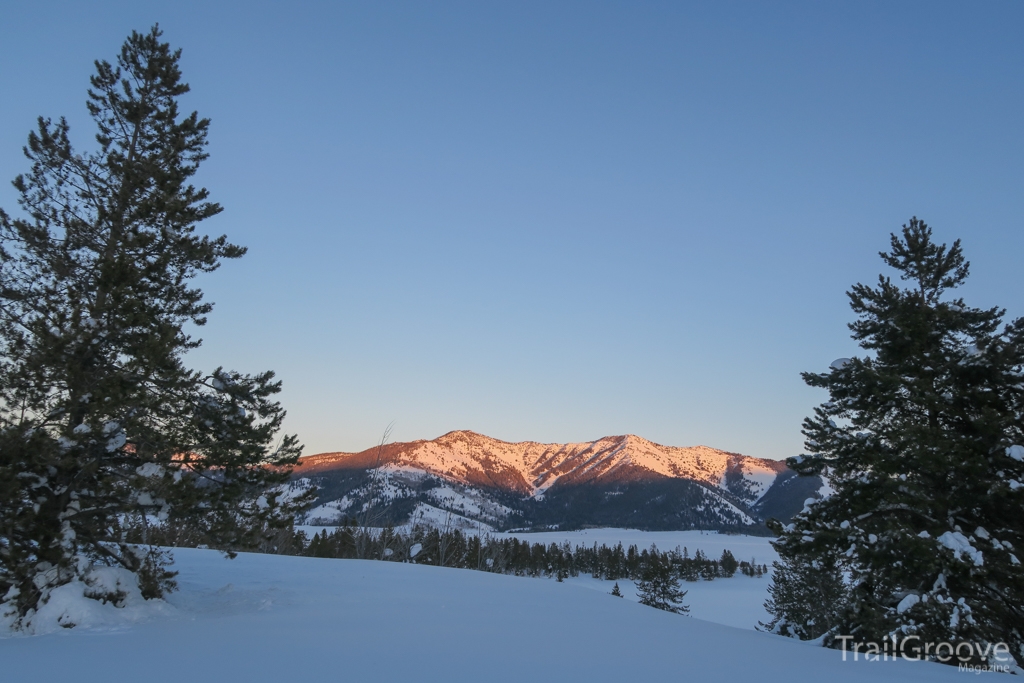 Certain "life list" destinations are at their most hospitable and enjoyable in the winter months. Big Bend National Park, Everglades National Park and Dry Tortugas National Park come to mind in this regards. Backpacking on Cumberland Island National Seashore in December is a particular treat – the crowds are low, the weather is mild, and the citrus trees are ripe. There's something beautiful about getting to a campsite, setting down the pack, and picking an orange or grapefruit to enjoy with your oatmeal the next morning. 
While the coming of spring is an occasion for celebration, especially for those of us who reside in the northerly latitudes, winter has its merits. It offers a chance for skills to be honed, inimitable adventures to be had – such as moonlit cross-country skiing, familiar places to be experienced in a different atmosphere. If you weren't able to appreciate the opportunities for solitude this past season, you'll have a summer full of hiking to look forward to and plenty of time to plan for when the snow flies again.
For a detailed article on the "how to" of experiencing the outdoors in winter with many tips along the way, check out this Issue 26 article courtesy of @PaulMags.
3