Hiking Shoes and Footwear: Best Choices by Season
---
Both a prerequisite for the enjoyment of any dayhike and critical for the success of any extended backpacking trip, our choice of a hiking shoe or boot is one of the most important gear related choices to make and dial in prior to any outdoor excursion. Not only does the best hiking boot or shoe depend on fit and our own individual preference, but the best options will also vary widely by season – although many options can also be workable across more than one season, or even with a few caveats year round.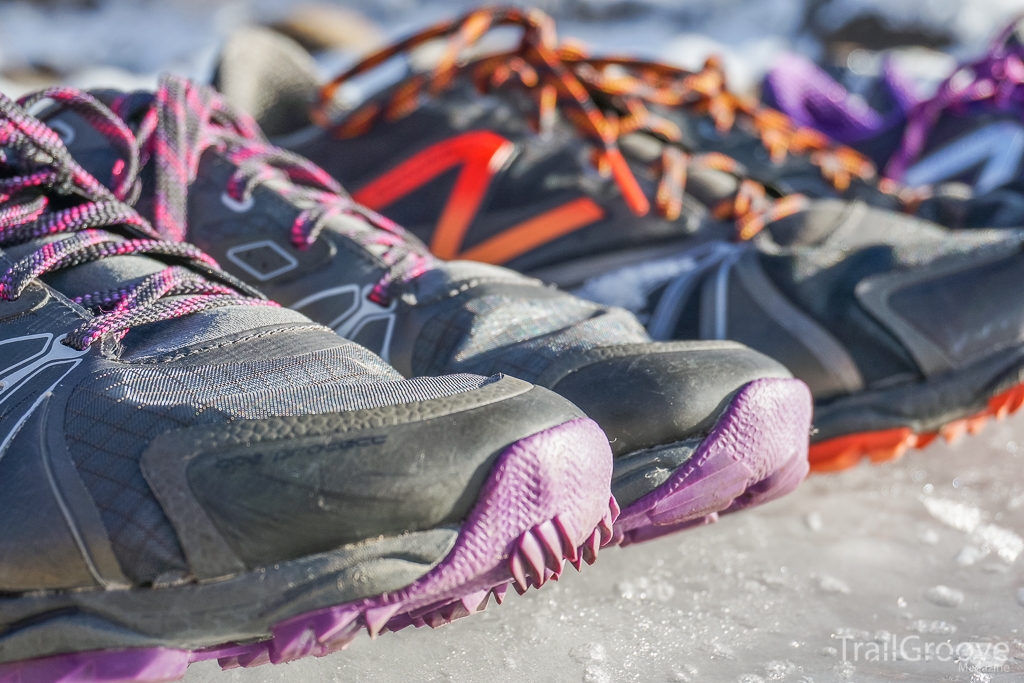 Early Spring and Late Fall
Characterized by cool to temperate weather conditions with moisture being frequently encountered from many angles including precipitation, light snow, river crossings, and just overall soggy or muddy conditions (i.e. "mudseason"), feet will likely stay pretty warm on their own – as long as they're dry. Thus a waterproof / breathable option (Gore-Tex, eVent, proprietary membrane) can be very suitable for these conditions and shoes with these technologies are offered in a wide array of styles. Water resistant trail running shoes, like the Altra Lone Peak Neoshell can be one way to go if you prefer a trail running shoe, or for conditions where you'll be moving fast (including trail running) and only light moisture may be encountered.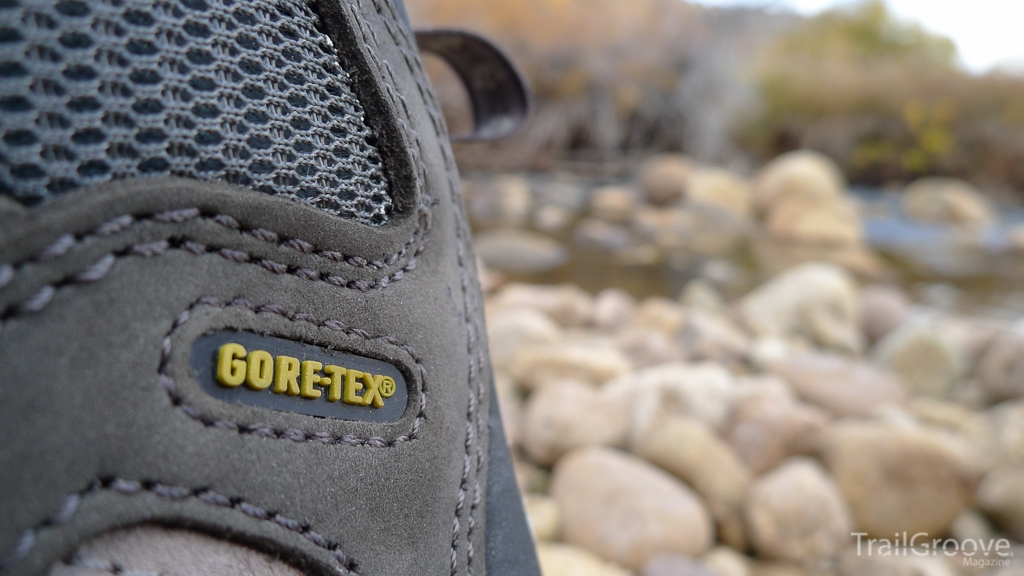 Slick conditions will frequently be encountered, and snowy conditions are par for the course in mountainous areas from remaining winter snow in the spring and new snow as winter approaches in the fall. Thus a little ankle support from a mid-height boot can offer some reassurance...which will also help further to keep snow and mud out. And admittedly on any soggy backpacking trip with a waterproof / breathable shoe, it's always nice to hike through the mud all day and still have clean feet at the end of the day when it's time to crawl in the sleeping bag. Some hikers who, like myself, prefer to hike in trail runners whenever possible do have success pushing trail runners into these seasons and cool to cold, wet conditions by adding a waterproof Gore-Tex sock or similar, and while this technique has worked for me in the past, at some point I simply find it more comfortable to bite the bullet and make a shoe change.

Summer
With hot and mostly dry hiking, except perhaps for the occasional water crossing or summer rainstorm, summer is ruled by footwear of the non-waterproof and very breathable variety. Trail running shoes vs. boots is up to you and your preference for mobility and light weight vs. ankle support and protection, as well as pack weight, but in these conditions a breathable shoe will keep your feet more comfortable throughout the day, increase comfort and reduce the likelihood of blisters and hotspots, and dry faster overnight.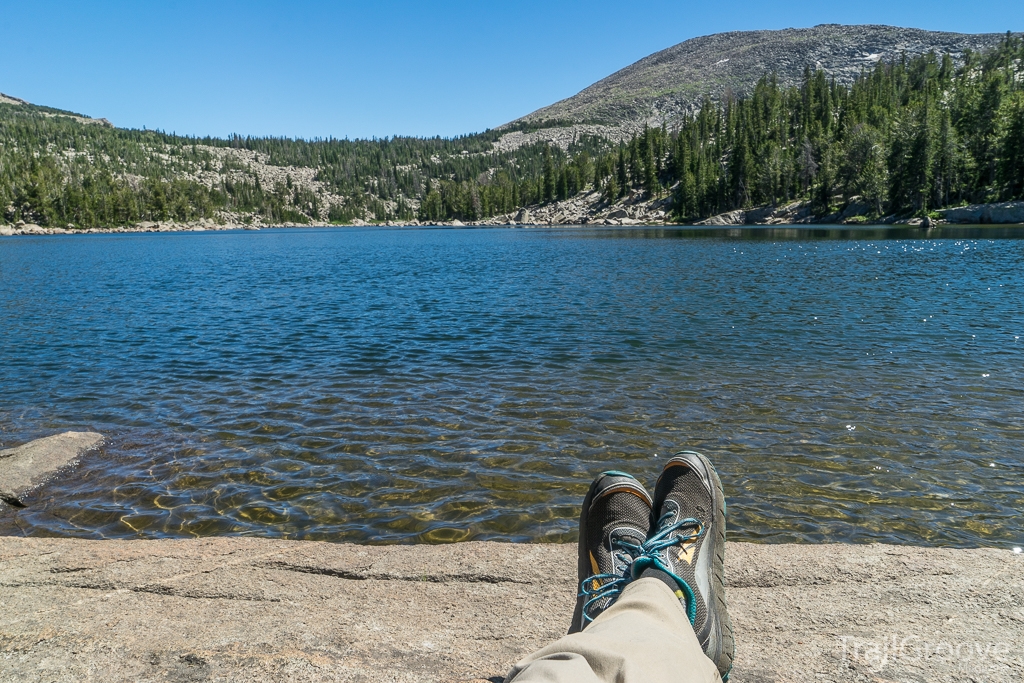 While our shoes or boots may get wet from the occasional water crossing or rainy day…once things dry up and with warm to hot temperatures, the simple act of hiking dries the shoe as we go along during the day. In contrast a waterproof boot / shoe will hold sweat or outside moisture in, and in rather miserable fashion sometimes day after day while backpacking. Usually summer is also the time where our higher mileage backpacking trips are planned, and staying light on your feet helps greatly in this regard. Popular lightweight options include trail runners such as the Altra Lone Peak and the Brooks Cascadia, and for a boot option the non-waterproof version of the Vasque Breeze and Merrel Moab Mids can frequently be seen on the trail.

Winter
True winter hiking and backpacking are where things start to get specialized, keeping feet dry and warm is key, and keeping your feet dry doesn't mean your feet will necessarily be warm at this stage. Here we know we'll be encountering deep snow, and waterproof mid-height to higher winter boot options will be sufficient at keeping snow out as long they are compatible with another key piece of winter gear – your gaiter choice – and for cold conditions two things can be helpful: a vapor barrier liner and going with an insulated boot. Insulated boots are typically insulated with Thinsulate, proprietary insulation, or even space age type materials like Aerogel, and are typically rated by a temperature rating (usually quite generous), and / or an insulation weight spec such as 200 gram, 400 gram, etc., but in all regards the addition of insulation moves this option into a quite specialized category.
Preferences will vary, but generally in cold conditions the more sedentary you'll be the more insulation you'll need – if you are a wildlife photographer or heading in for a day of icefishing, you will probably want the heaviest insulated boot you can get, or you may need to go with a specialized option for something like backcountry ski touring or mountaineering. For lightweight hiking, backpacking, and snowshoeing purposes however, I've found 200-400 gram insulated boots to be perfect for higher output hiking and snowshoeing activities , but as part of a footwear solution. This involves adding in a VBL, gaiters, and a warmer sock solution while making sure the boot is sufficiently sized to accommodate good circulation and the additional gear. Either way, in these bitter cold conditions, test your setup on day hikes first, test both on the move and not, and adjust as needed.

The Lightweight Big 3
Over time I've found that for the great majority of year-round backpacking and hiking purposes, having 3 types of footwear options on hand can handle almost any condition very well. A lightweight, breathable trail running shoe is my go-to option from mid to late spring through early to mid fall and for anything from the easiest day hike to the longest backpacking trip. In fact, I find I lace these up as soon as I can in spring and hold out as far as I can into the fall; the light weight combined with the breathability and quick dry times make these a comfortable option for the majority of the hiking season and for backpacking with a reasonably lightweight pack.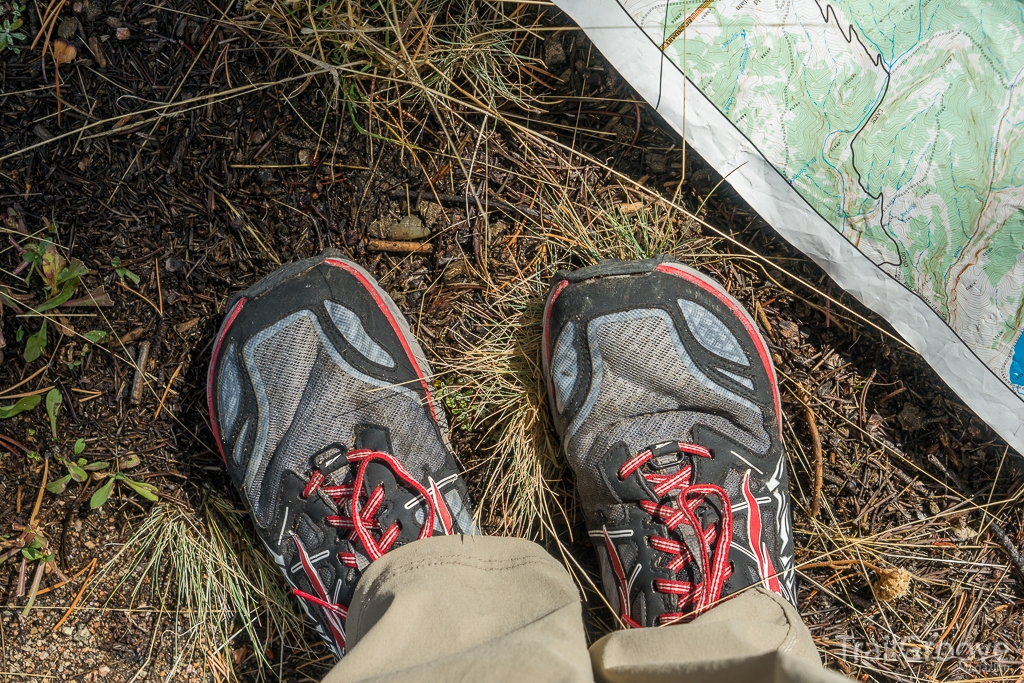 For cooler springtime and fall conditions, stepping up to a mid-height, waterproof / breathable hiking boot adds warmth, keeps your feet dry during these times when additional moisture will be encountered and dry times are increased anyway, and the extra height provides a little ankle support on slick, uneven terrain (you can't always tell where your foot will end up in snow), and will help to keep light snow out.
For true winter conditions, a lightweight, insulated winter hiking boot will be well appreciated as temperatures fall into the teens and further to below 0 temperatures. A 200-400 gram insulated boot (depending on activity level) has worked well for me even in extreme cold, and in these true winter conditions I always utilize a VBL and gaiters, providing additional warmth and keeping the interior of the boot dry. If you'll however, be sitting around a lot, or opt to skip the VBL on dayhikes, you will want to swing your choice towards boots of the heavier insulated variety. Keeping the rest of your body dry and warm is also critical in this type of weather (and goes a long way towards keeping your feet warm as well) – but that's another article.

One Footwear Option to Rule Them All?
With all the previously discussed options in mind, without a doubt hiking shoes are not only a personal choice, but they are for the most part, specifically suited for individual situations. But what if you want one hiking or backpacking shoe that would work well across many, if not most seasons and conditions? While I'm a big lightweight trail running shoe fan anytime I can possibly get away with wearing them – if I had to pick only one shoe for all conditions, and as much as I might grit my teeth on summer hikes or even stay home when temps fell below 0, I would have to choose a venerable mid-height, waterproof-breathable lightweight hiking boot. My current pick is the (appropriately named for this section?) Vasque Monolith, and there are many, many options available in this category.
The mid-height waterproof / breathable boot is perfect for shoulder seasons and in light snow, and provides sufficient warmth in these cool, but not cold conditions while keep feet mostly dry. These boots are a bit too hot for me for summer hiking, but with a few changes of socks are totally workable for warm, but not too hot, mountain hiking. While an uninsulated boot will be too cold for true winter hiking, they can be used for quite cold temps combined with a liner sock, a VBL setup, and another warmer sock as long as the boot is sized appropriately. Combined with gaiters, this setup will be appropriate for many warmer winter hiking conditions.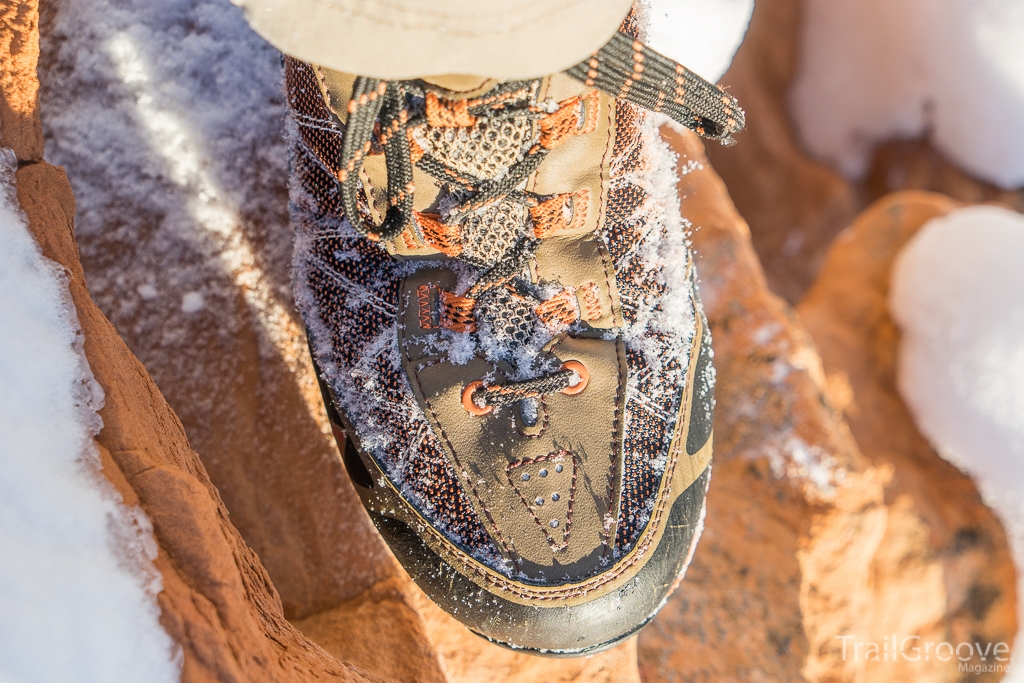 Just like the usefulness and performance of an otherwise nice vehicle can be compromised by a set of cheap tires, keeping the right hiking treads on your feet will ensure you'll be able to make the most out of any hiking and backpacking trip – and if you take care of your feet in the outdoors, they're sure to take care of you. No matter the solution you choose to go with, fit is of course as important as design, and once you've dialed in your own outdoor footwear system – be it a collection of shoes and boots perfect for each season and scenario or an option or two that's workable across many, all we have to do is lace up and hike.
For a list of hiking / backpacking shoe and boot choices, including everything from trail runners to winter boots and beyond that can be sorted and filtered by the options discussed above, check out this page at REI.