Hiking and Backpacking Gaiters - Selection and Utilization
---
For some reason gaiters were one of the "accessory" pieces of backpacking gear that I delayed purchasing far longer than I should have. Trekking poles likely would have fallen into the same category, but fortunately for my knees I received a pair as a gift early in my backpacking days. It was only after I moved to Montana and began adapting my backpacking to a different landscape – the Northern Rockies is quite different from the Southern Appalachians – that I bought my first pair of gaiters. There may be no single best hiking gaiter - as since then, I've acquired three pairs of gaiters, all suited for different purposes, and it has been a rare backpacking trip where I don't start out wearing a pair or have them stashed in my pack.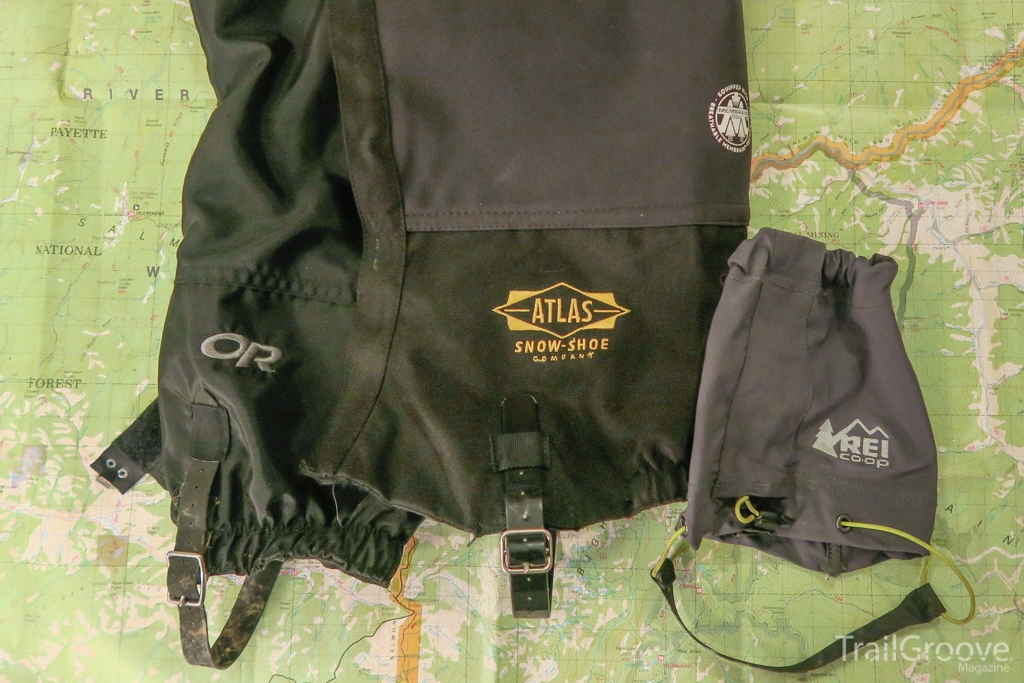 Keeping debris out of your shoes, dew-soaked vegetation from saturating your pants, or helping rainpants better do their job in a deluge –  most gaiters excel at all these tasks. For specific conditions or activities, like with all backpacking gear, there are certain types of gaiters that will be better suited than others. While you could wear the same gaiters snowshoeing as you do on a summer trail run, you'd definitely be better off using ones designed with the distinct requirements of those activities in mind.
For all-around backpacking use, the Rocky Mountain Series (which comes in high and low versions) by Outdoor Research are hard to beat in regards to price and efficiency. These water-resistant gaiters (the lower half is coated to assist with this, while the upper is uncoated to assist with breathability) are ideal for most three-season backpacking and have proved as effective at keeping out lingering snow when postholing in Montana's Welcome Creek Wilderness as they have been at saving pantlegs from being shredded by unruly vegetation when bushwhacking in Washington's Glacier Peak Wilderness. When paired with rainpants, they've been a saving grace during daylong rains in the Selway-Bitterroot Wilderness in Idaho and allowed boots and socks the luxury of only being wet at the end of the day and not soaked.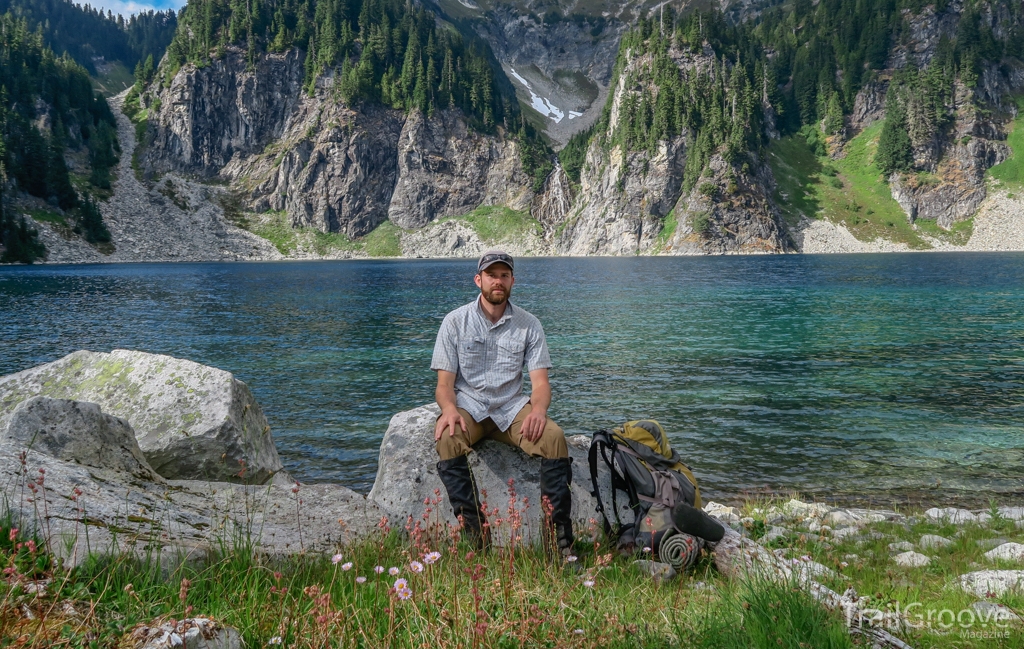 While these gaiters are nothing short of excellent in most circumstances, I did have some durability issues with my first pair. The stitching on the velcro on one pair blew out after two hiking seasons of moderate use and the Velcro closure tab at the hook at the bottom of the gaiter began to separate as well. Outdoor Research replaced them at no cost and provided great customer service during the process. Granted, I had put them through some pretty serious off-trail hikes during the two seasons, but by the standards I have for other Outdoor Research gear (and backpacking gear in general) they fell a bit short in the durability department. It is worth noting that the fabric of the gaiters was still in good repair and the foot straps still had a lot of life left in them as well. Hopefully this was just a fluke with the pair I received and not a common weak spot in the product.
Once the snow piles up and I switch from hiking to cross-country skiing and snowshoeing to access the backcountry, I also switch my gaiters. Although I've used the OR Rocky Mountain High gaiters with minimal issues in dry, powdery snow, my go-to winter gaiters are made by Atlas Snow Shoe Company and feature a waterproof lower, waterproof-breathable upper (Marmot Membrain in the pair that I have), and microfleece lining for warmth on the upper section. I've found these gaiters to be a nearly perfect piece of equipment for snowshoeing and cross-country skiing, as well as hiking, in all types of winter conditions. The durability has been excellent, even when getting scraped by snowshoe edges when treading my way through dense lodgepole stands. I've never seen these gaiters wet-out even when in some very slushy snow conditions and the fleece adds a nice touch of insulation without seeming to contribute to cause too much head to build up when engaged in strenuous cross-country skiing. 
My only complaint with these gaiters is that I was unable to find a pair locally when looking for a pair for a friend and unfortunately it seems like Atlas does not have any available for purchase on their website for the Winter 2017-2018 season. However, there are still pairs available on Amazon and other third-party retailers. Hopefully these will be back in stock soon, because there is nothing similar I have seen on the market that covers the bases for what dedicated winter gaiters need to provide as well as these do.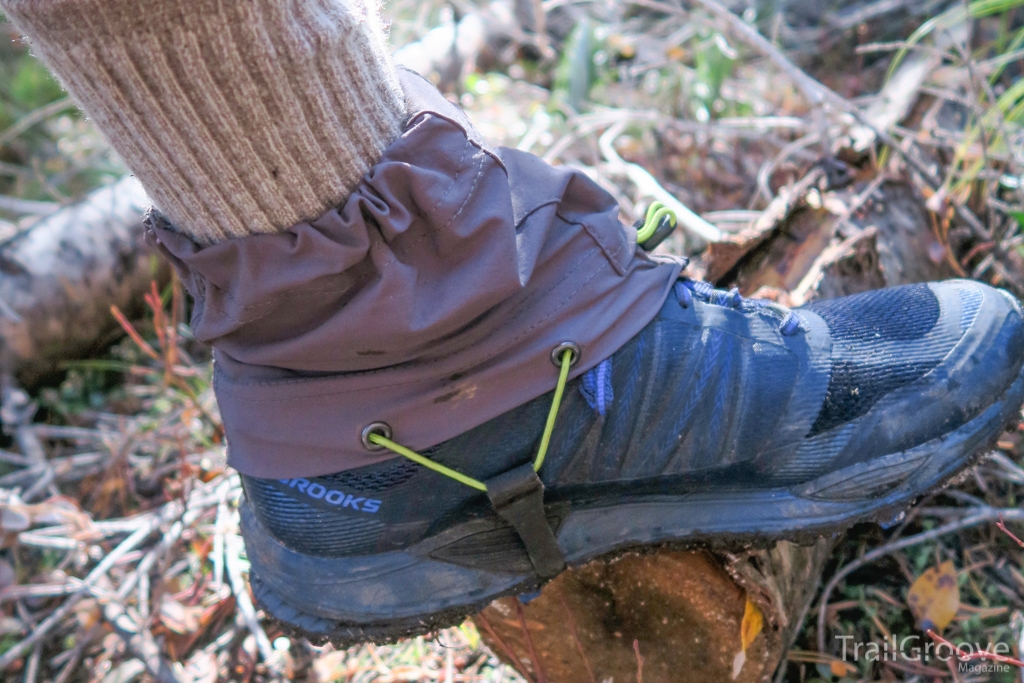 When the conditions – both trail and weather – are on the milder side, I have a pair of REI Co-op Activator Gaiters that provide just the right amount of protection whereas the Rocky Mountain High gaiters would be overkill. These gaiters pair perfectly with trail runners and excel at keeping out the irritating sand, tiny rocks, and debris that can be hard to ignore but frustrating to have to stop and remove. I've used these for hiking as well as trail running and have found to be adequate but not excellent at their ability to stay in place when properly adjusted. Oddly, these have to be fitted onto the shoe and the foot inserted through the gaiter and then into the shoe (at least that's the only way I've found to do it, but then again I could just be making things more difficult than they need to be, which wouldn't exactly be a surprise), but this does allow for the coverage and positioning of the gaiters to be dialed in. During a trail run around a low-elevation lake in Montana, with some early season snow patches to run through, these gaiters did a good job of keeping the snow out and didn't seem to wet out even when there were extended sections of melting snow to contend with. Unsurprisingly, these gaiters are the most breathable of the three reviewed and would be the ones most appropriate for those who hike mostly on open trails in areas without an abundance of precipitation.
While not having gaiters wouldn't exactly ruin a trip in the same way that forgetting the stove or not bringing a warm enough sleeping bag would, they most certainly improve the comfort level measurably. And fortunately, there are a plethora of gaiters for distinct conditions and activities.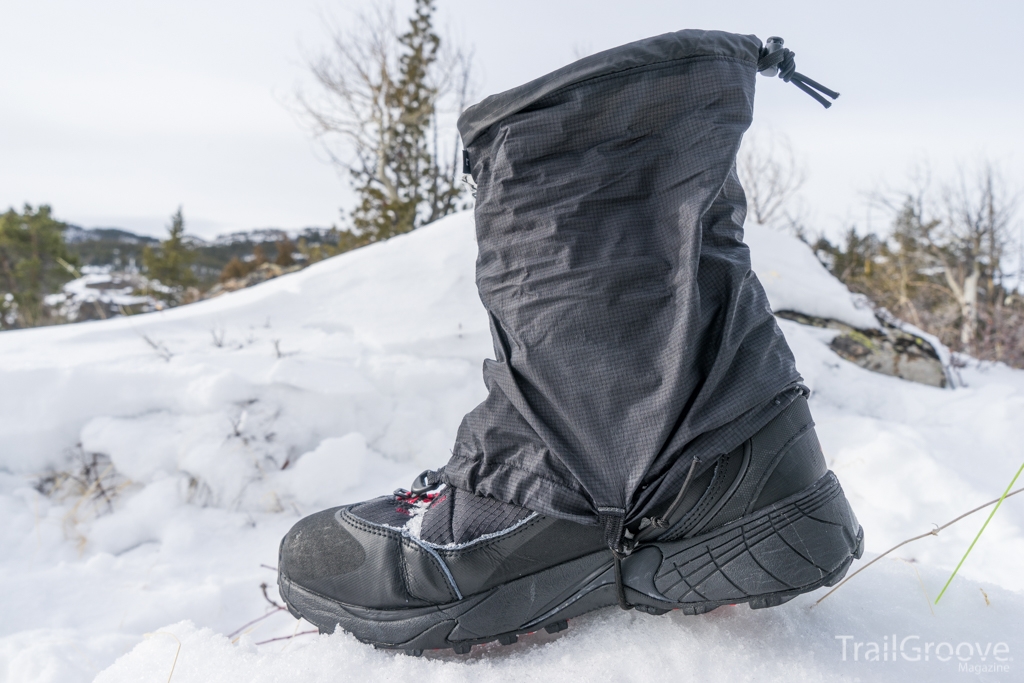 The gaiters reviewed here represent a good sampling or the most common types and can hopefully guide you towards the type that you would want to purchase for the activities and conditions you most frequently engage in. The Rocky Mountain  high and low series of gaiters from Outdoor Research run around the $40 mark here at REI, and the Atlas gaiters go for around the same price at Amazon.com. REI's Activator gaiters are here, and find our review of another gaiter option from Mountain Laurel Designs here.
1