Digital Backpacking Scales: Pack Faster and Lighter
---
Of all the backpacking related gear I utilize, a digital scale has to be one of the most overlooked and underrated items – a scale is something I use in a variety of ways when preparing for any backpacking trip. While a scale isn't an item actually on our gear list or something we'll be taking on a trip, a scale is a tool that helps to get us out there faster and lighter – by aiding with packing speed and convenience as well as helping to keep weights down before we grab our pack and head for the trail.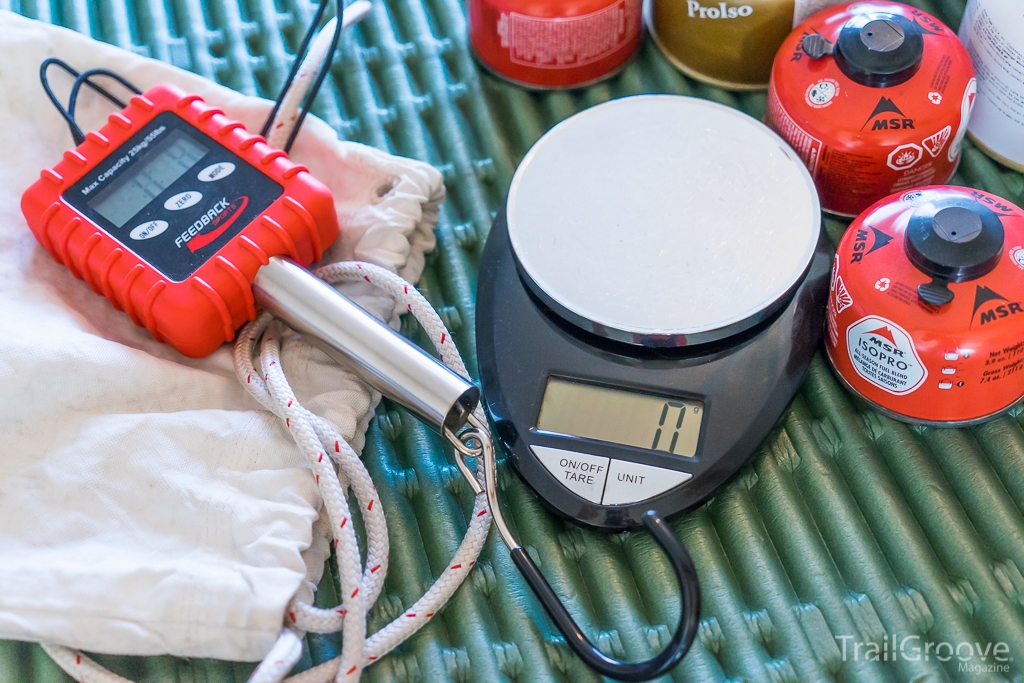 If you're currently trying to shed some weight off your pack and are working to get your gear dialed in, the scale will assist greatly by telling you exactly how much things weigh rather than going with an educated guess approach – keep a list – and help with "this, not that" decisions. For luxury items, a scale can help with weighing the decision on if such an item is actually worth the comfort. But even if your gear list is already set in stone, a backpacking scale will still help in many ways when it comes to getting ready for a trip.
For stoves, and no matter if you use a canister stove or go the alcohol route, any ultralight stove isn't ultralight if you're carrying too much fuel. For maximum weight savings, you can calculate how much fuel you'll need and weigh out your fuel before heading out…down to the gram if desired…and a scale quickly and accurately allows you to weigh out that alcohol fuel to perfectly match a trip. For a canister stove user a scale is even more useful, so long as you've accumulated a few (or many) partial canisters, a scale will allow you to take the best canister with the right amount of fuel for a trip, while being positive there's enough left. Jetboil now even makes a dedicated offering to weigh fuel canisters, but with any scale the math isn't too difficult at all.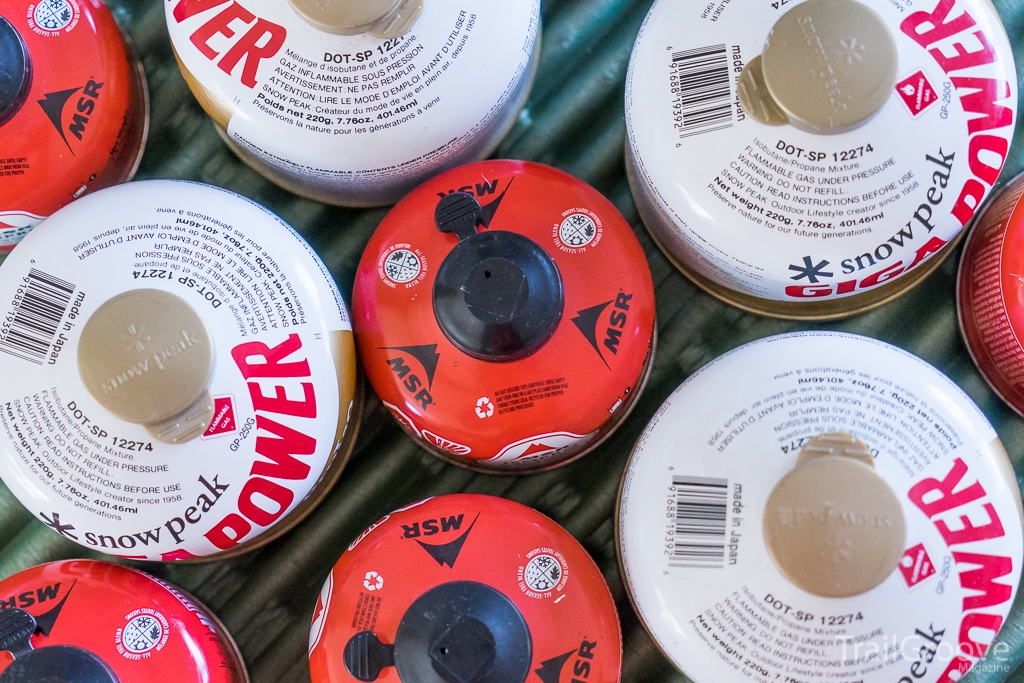 While we've already discussed the applicability of a scale for current gear, any time I buy new gear the first thing that happens upon receipt is to weigh it. On occasion gear may vary from the product spec sheet when it comes to weight, and while an ounce or two here or there isn't that big of a deal, if you made a purchase based upon a specified weight, especially when comparing one item to another, it's nice to know.
My most used scale is a simple digital kitchen scale that will run about $10-15, and many many other similar offerings can be found on the cheap at Amazon. With measurements to the gram, a scale like this is tailor made for weighing small items like fuel canisters and any time precision counts for smaller gear items. While very workable for weighing out food, etc. by balancing something such as a bowl or box on top first and using the tare feature, this can admittedly become tedious and you may have to work in small batches for a long trip. And there's definitely no way you're weighing your backpacking pack with gear all at once with these types of scales.
Thus I own a second scale, the Feedback Sports Digital Alpine scale. While the Feedback Sports offering doesn't offer the same precision, it makes up for this with convenience, especially if you have a place to hang it already. I utilize a cup screw hook driven into a wooden beam for this purpose, but you can also use it easily by hand. With a 55lb capacity this can easily weigh an entire pack to keep you honest…enough ultralight items are no longer ultralight as a whole after all. This type of scale is best for weighing many items, for example all your food for a trip when you're using a PPPPD packing technique, or for weighing large items like an unwieldy tent that might be hard to balance on other scales. If the item you want to weigh doesn't have a place to attach the hook, or if you're weighing a bunch of food, etc. just attach an empty stuff sack, tare to zero to take away the weight of the stuff sack or whatever else you might be using, then fill with the contents and re-weigh. Both types of scales have their place in a packing arsenal, however.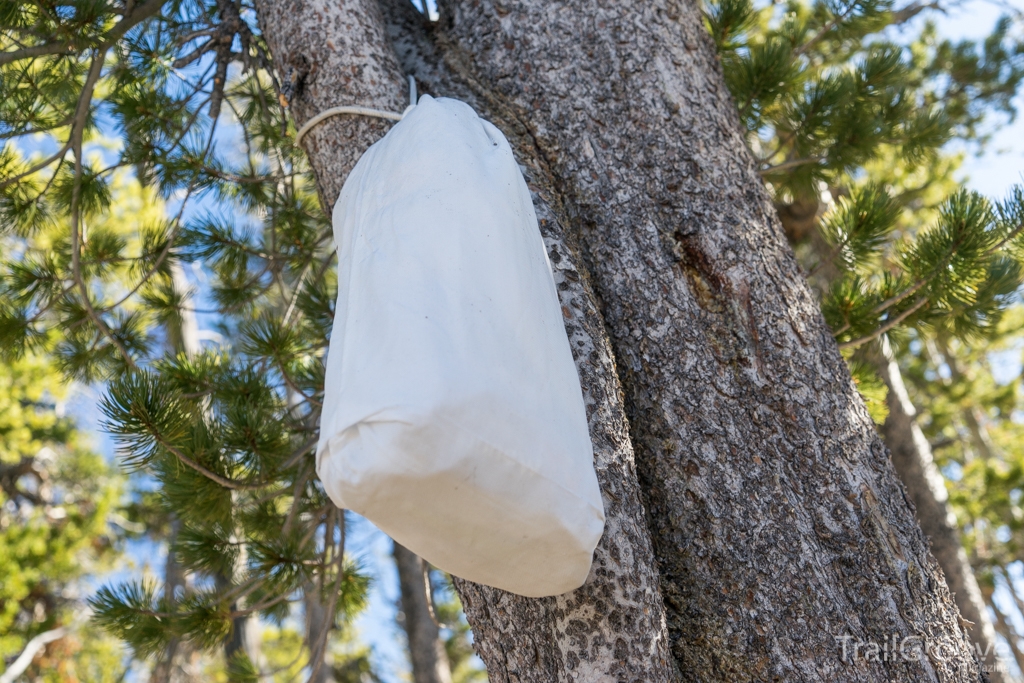 To review, no matter which way you go, any scale you choose should weigh to at least the ounce, and for things like fuel canisters preferably to the gram, and the scale should have a near-ubiquitous and very convenient tare feature. What a scale does is take the guesswork out of the equation; now you know if you have enough food without overpacking and taking too much, you know how much your gear and your pack really weighs, and you know you packed just the right amount of…you name it.
I use a version of this kitchen scale found on Amazon for about $10 combined with the $60 Feedback Sports Alpine scale. A multitude of scales will work well and are available however, including this outdoor-oriented lineup from REI.