Olympic National Park: Backpacking the Quiet Corner
---
From beaches to rainforests to glaciers, Olympic National Park provides hikers with access to a stunning variety of landscapes. Although I've barely scratched the surface of what there is to do in the park's 922,650 acres, I have had the privilege of soaking in its hot springs, swimming in its alpine lakes, and walking among the giant trees in its rainforest. The extensive trail network of Olympic National Park allows for memorable backpacking trips of all lengths, from overnight outings to weeklong journeys. The mix of topography, elevation, and cultural history allow for an incredible diversity of experiences. With certain national parks, you can get an adequate sampling of the landscape from a single backpacking trip, but Olympic National Park is a piece of public land requiring multiple visits just to get oriented to its grandeur. And once you're oriented, you'll certainly find yourself wanting to come back for more.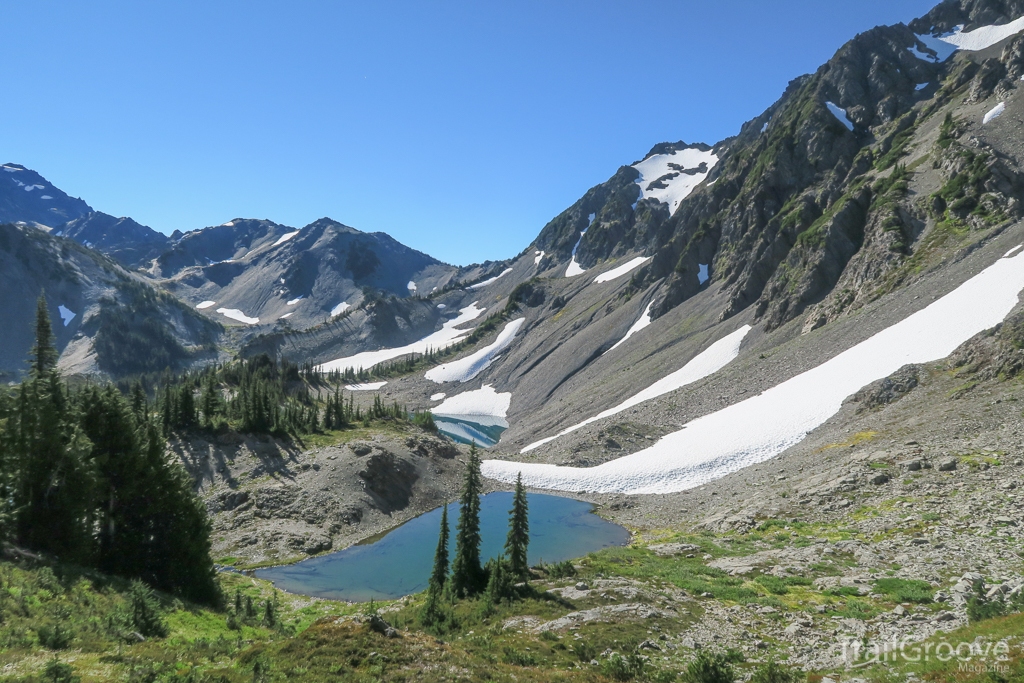 For backpackers looking to plan an enjoyable multi-day trip that samples some of the best of the park's interior mountain scenery – while avoiding crowds and often some of the more rainy and unpredictable weather closer to the Pacific – the northeastern corner of the park is hard to beat. Beginning a trip at Deer Park Campground, which has some delightful views to the high country and a handful of quaint shelters that you can camp in if you don't mind the high likelihood of rodent companions, is a great choice with longer loop options leaving from this campground that cross over high mountain passes, visit beautiful mountain lakes and tarns, and travel through verdant forest along the Gray Wolf River. Leaving from the Obstruction Point Trailhead is also an excellent option for trips into the northeastern section of Olympic National Park.
Backcountry regulations are, for the most part, not as complicated or restrictive as they are in more high-demand parts of the park; indeed in 2017 I was able to simply show up at the park's Wilderness Information Center with no advance reservation and get issued permits for an outstanding four-night trip, starting on a Saturday, without any obstacles. However, the backcountry campsite reservation system changed in 2019 and new rules regarding the reservation of campsites and the number set aside for first-come, first-served use have been put into place. Thus, despite there not being as much competition for campsites as in other parts of the park, it would be wise to make reservations in advance.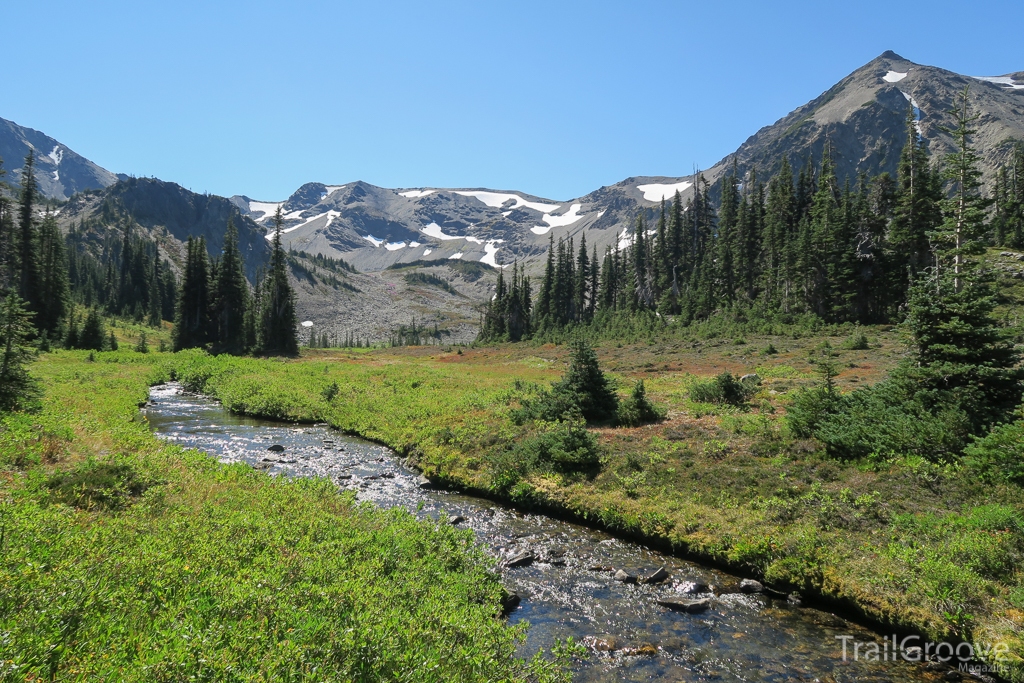 Highlights in the Northeast Olympics are a blend of valleys and peaks. Complimented by beautiful lakes, the lovely meadows and stunning mountains make the park a paradise for the eyes. Competition for campsites can be stiff, especially if you're planning a trip from the popular Obstruction Point Trailhead. Fortunately, there are several different lakes to camp at within a few miles of each other so if your first or second choice isn't available there is still a reasonable chance that you will still be able to camp in this magnificent landscape. Having some flexibility with your itinerary in regard to when you stay at the campsites can also help your chances of being able to put together a trip that works for you and doesn't require you to rush through this part of the park or hike a long day to get there, leaving you little time to enjoy your stay.
For those looking for a bit more solitude and who don't mind some cross-country travel, there is ample opportunity to plan a trip to several meadows in this corner of the park that are a true feast for the eyes. There is a designated campsite at one meadow, but zone camping has also been allowed in certain areas in the past – just check with the rangers when getting your permit and see what the current regulations are. Numerous passes in this area and non-technical peaks also provide scenic highlights, several of which I had the pleasure of experiencing during my trip through the area in 2017.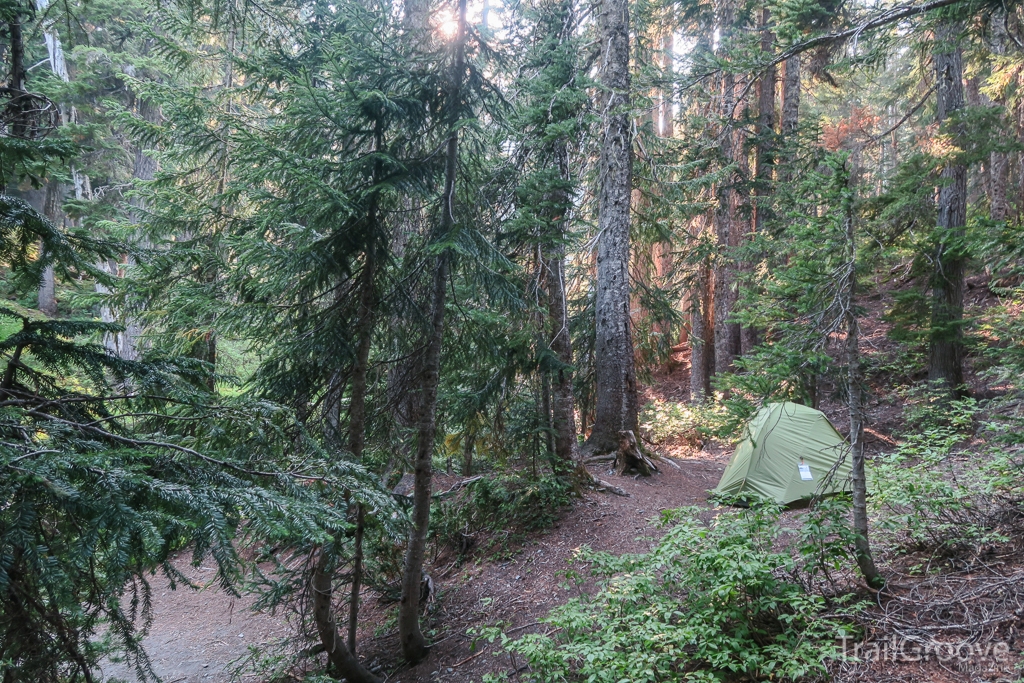 Near the headwaters of the Dosewallips River, you can find opportunities for scrambling to the top of peaks and you can then easily relax in meadows below on your way back to camp. Several trails lead to the area. Those comfortable with cross-country travel will find many worthwhile detours in the area and in this corner of the park if you have energy to spare and a good map. Spending an afternoon hiking to an offtrail meadow was one of my favorite parts of the fieldwork for the revised third edition of Backpacking Washington. Walking almost felt like being on a treadmill; for every few hundred yards of progress I made it seemed like the mountains that hemmed the meadow in stood in the same spot. The stillness was beautiful and profound in the meadow and I found myself often pausing just to take it all in. A black bear making its way through the meadow mesmerized me for a half-hour as it ambled along and splashed in and out of a small stream.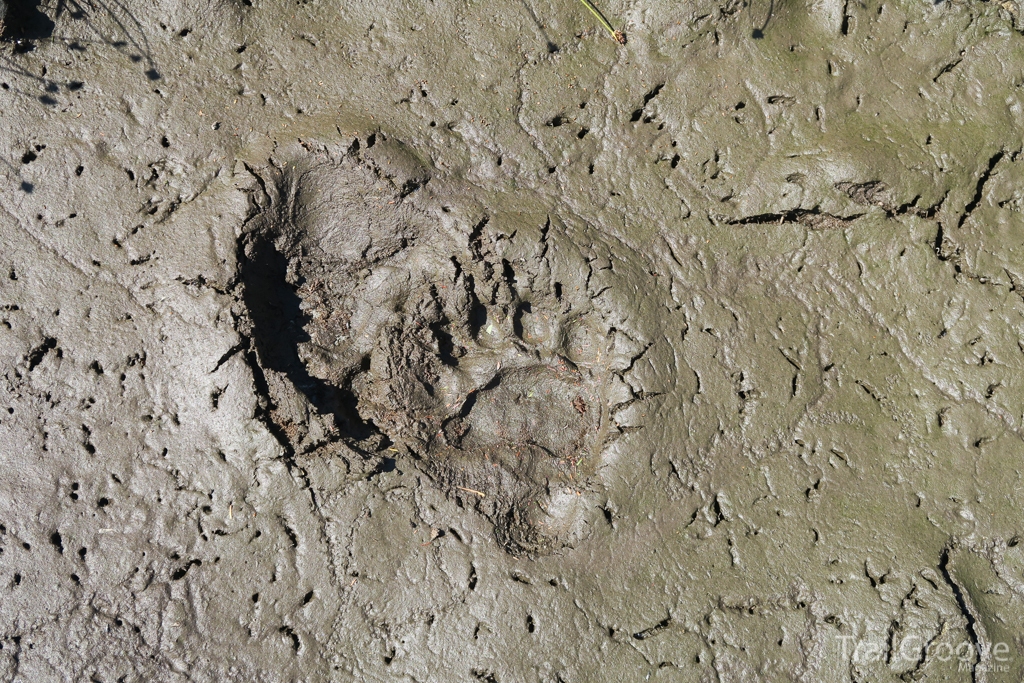 If you're looking to catch trout and don't mind steep, faint paths that sometimes disappear altogether, high lakes in the area can become must-visit destinations. In late August, so many trout were rising to feed at one particular lake that I almost thought it had begun to rain. Although not as impressive as the Hoh Rainforest or the Queets Rainforest, the forest along the Gray Wolf River Trail is absolutely enchanting. Several campsites allow you to extend your stay in this delightful ecosystem and enjoy the beauty it has to offer before continuing on to other destinations.
For those looking for real "top of the world" scenery, the upper Cameron Creek area is one area to explore, while the Obstruction Point and Deer Park Campground / Trailheads offer start or end points for ridgetop hiking options that should not be missed. Views from quintessential alpine scenery with meadows, streams, rugged peaks, and above treeline terrain to views into the park's interior as well as out to the Strait of Juan de Fuca and distant Vancouver Island can all be found. If you plan a multi-day backpacking trip it might necessitate bringing an extra memory card, as the views are pretty much non-stop.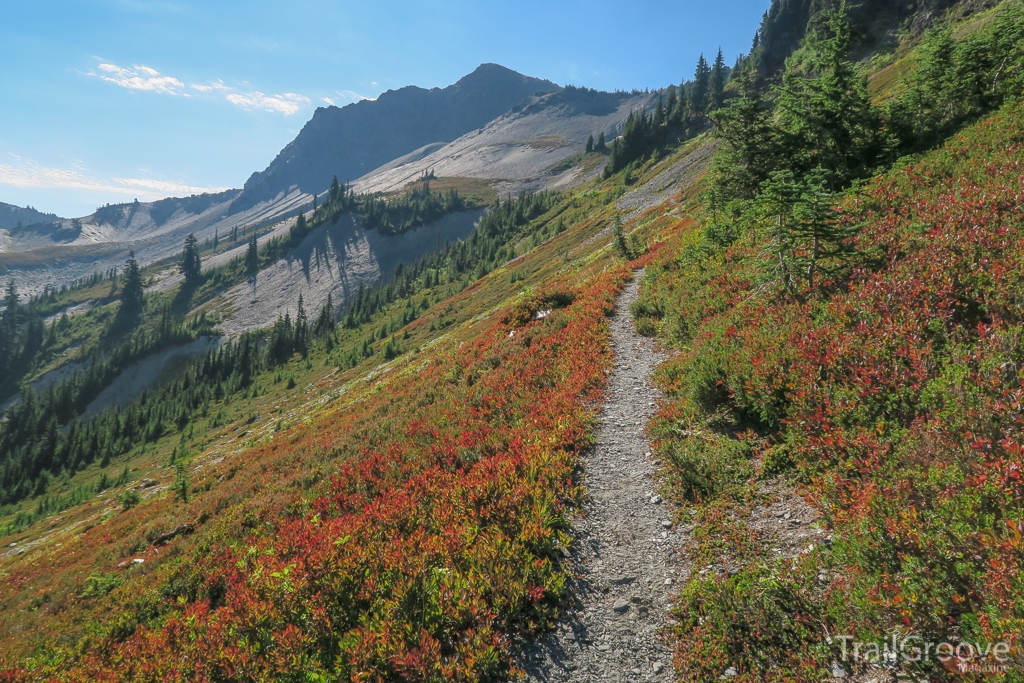 Regardless of where you end up in the northeastern Olympics, you'll almost certainly wish you had more time. While it is easy to put together a multi-day backpacking loop that hits some of the most majestic scenery, having twice the time would always be better. There's simply no such thing as swimming in too many refreshing mountain lakes or enjoying the view from too many mountain passes.
Information: Permits are required and can be obtained through recreation.gov

Best Time to Go: Late July to Late August for wildflowers, although early season hikes might need an ice axe and traction devices to negotiate the passes. That said, there really isn't a bad time to hike this part of the park – the stunning mountains, lakes, and lush forests are gorgeous any time you can reach them (which is usually July to October each year for non-mountaineering pursuits). If you can only do a trip later or earlier in the year, then sticking to the rainforests or beaches of the park's lowest elevation would be more appropriate.

Getting There: From Hwy. 101 east of Port Angeles, WA turn onto Deer Park Road and continue for 16 miles to the road's end and the Deer Park Campground.
Maps and Books: The National Geographic Trails Illustrated map for Olympic National Park is adequate for completing most backpacking and dayhiking trips on trails, although persons interested in doing more cross-country travel might want to print detailed topographic maps for certain sections. A detailed description of a loop in the northeastern Olympics, along with several other trips in the Olympic Mountains, is in Backpacking Washington, 3rd Edition by Douglas Lorain and your author of this article, Mark Wetherington, published by Wilderness Press.
2