ULA Equipment Photon Backpack Review
---
For many years, I've been a big fan of backpacks from ULA Equipment, as they always really seem to hit the nail on the head when it comes to a balance of convenience, durability, weight, and price in a pack. For all of my backpacking trips I use the ULA Circuit - review here - and while there's another pack or two on the market that I'd like to try at some point, the trusty Circuit always handles the job so well with no complaints from me that no other backpacking pack really gets a chance in my rotation.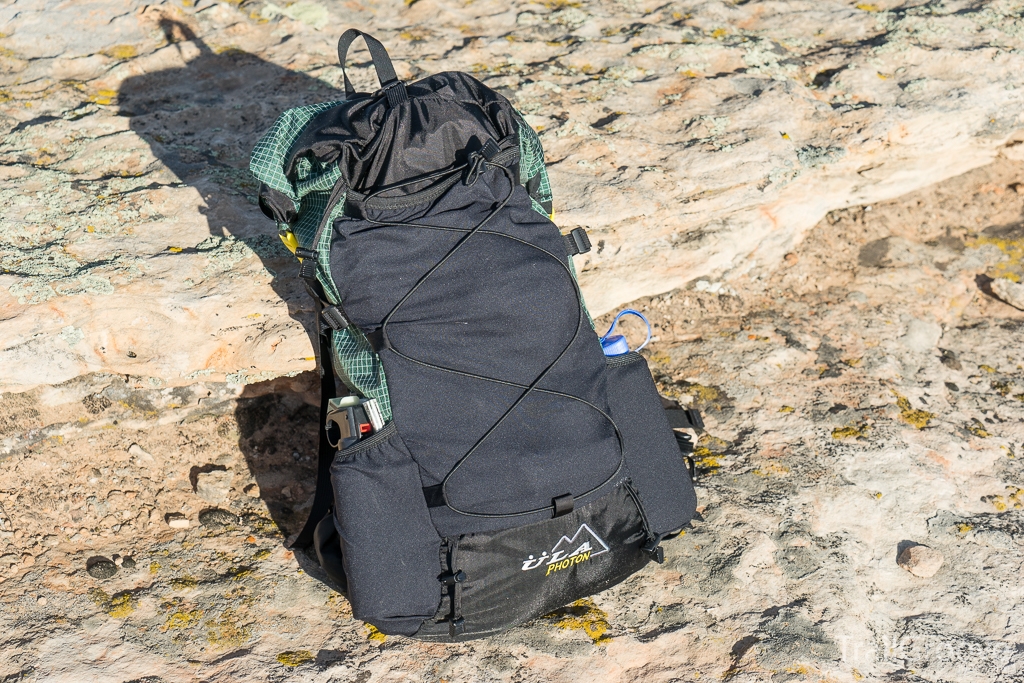 But while I've had my backpacking pack…with the Circuit handling anything from an overnight to 10 day trips...locked down for the past few years it's been musical chairs when it comes to daypacks in my case, and I've never really been able to find the right one. Between gear and water on longer dayhikes I prefer a hipbelt, but with a long torso and most daypacks only coming in one size I've always faced somewhat of an imperfect fit. Using the hipbelt you can loosen shoulder straps to account for a longer torso if you have to, but it's a bit awkward with the pack sagging so low. Additionally, I like a certain set of convenience features / design on any pack, be it a backpacking pack or a daypack: Top loading main compartment, outside pocket(s), and a hipbelt preferably with hipbelt pockets.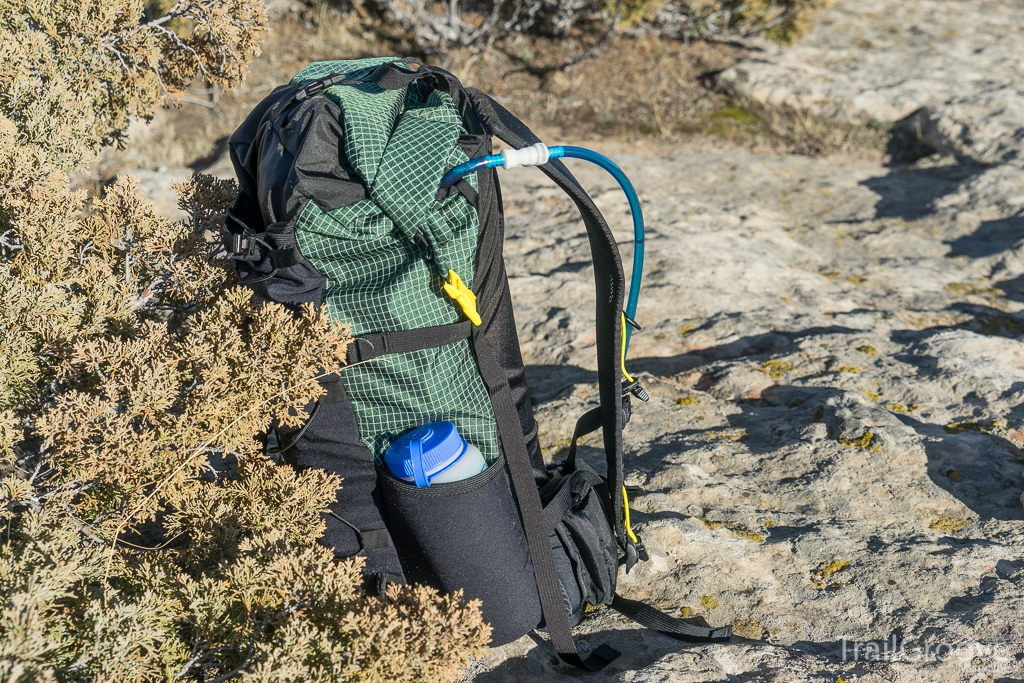 When the ULA Photon was announced, it seemed like a framless mini Circuit, and I had my hopes up since best of all it comes in 3 different torso and belt sizes and I've always regretted not picking up the no longer produced ULA Amp to some extent. The pack is sized at 35 liters (including all storage), so it's on the large side for a daypack or definitely on the small side for shorter backpacking trips. Either way it's a definitely a pack designed to fit a niche role. The typical ULA removable features are all included: hydration sleeve, water bottle holders, inside pocket (for wallet, keys, etc.), handloops, foam pad, and the exterior shock cord (AKA the wet gear drying rack).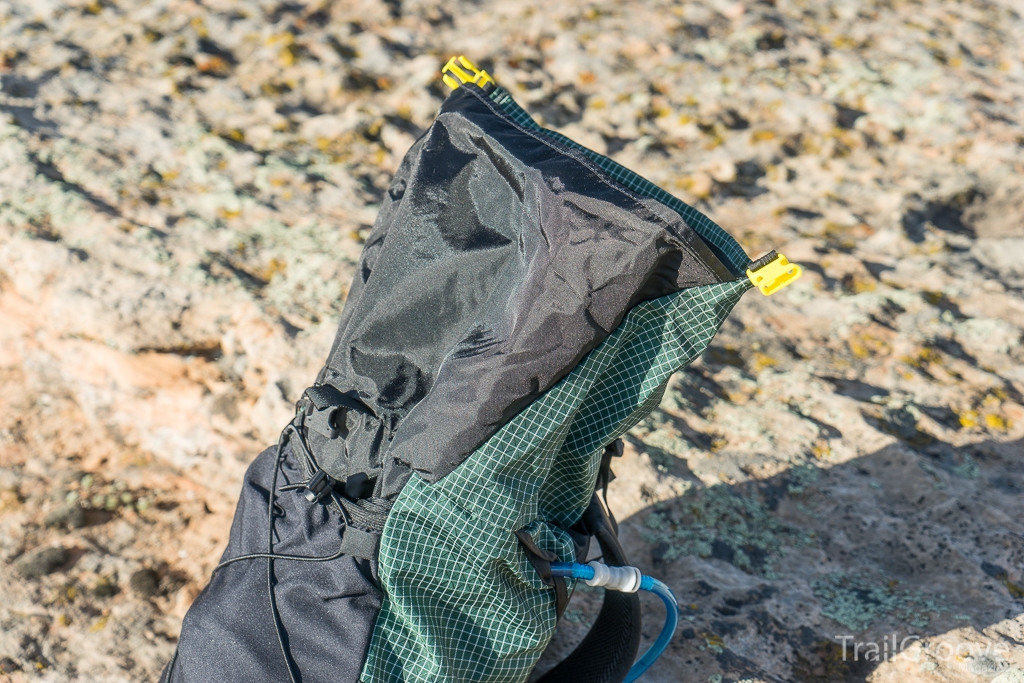 Overall my pack comes in at 27 ounces with all removable features included, but optionally, removing your pick of the numerous add on features can get the weight down into the lower 20 ounce range. I opted for the standard roll top closure and the original J-Curve shoulder straps, but you can also order the pack with a drawstring closure, S-Curve shoulder straps that many women prefer, and in 6 different or even custom colors.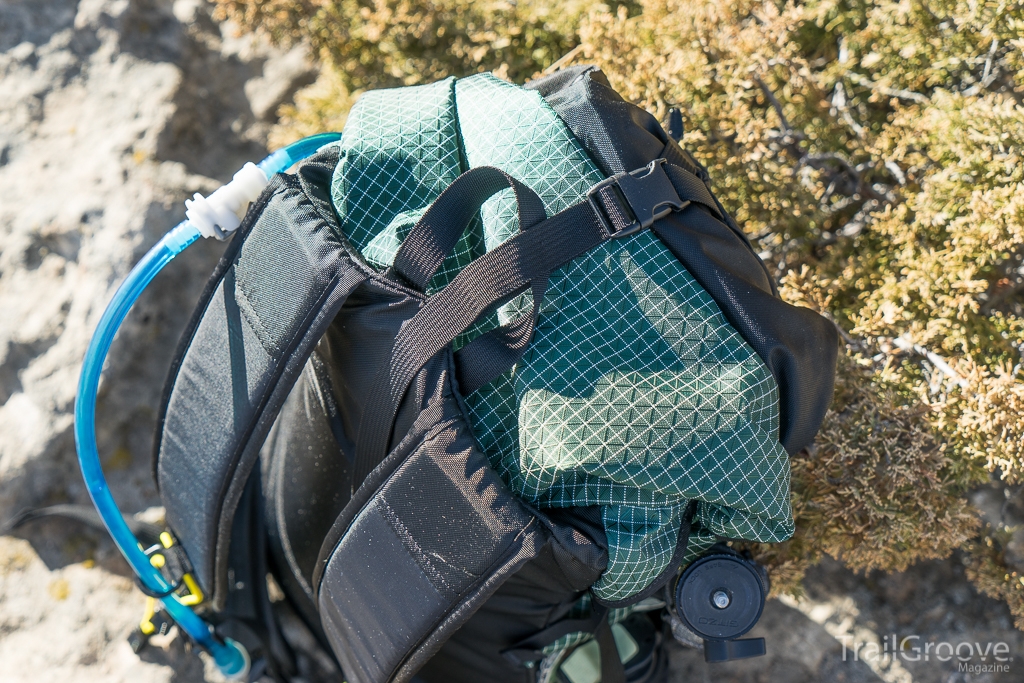 There are lighter packs out there for sure, but for a pack of this size I'm fine with the durability tradeoff considering the very tough Dyneema Robic and Cordura fabrics ULA utilizes and the overall design and feature set. For my approach, as long as it's reasonable, weight isn't much of a concern to me on dayhikes or shorter hikes. While I have some daypacks and smaller packs that are closer to the 1lb mark, the extra 10 ounces of the Photon aren't going to make much of a difference to me on a dayhike or even a summer overnighter and the feature to comfort tradeoff here is well worth it. Weight becomes much more important to me on multi-day hikes, and at that point I won't be using the ULA Photon with its limited volume and weight carrying capacity for such trips.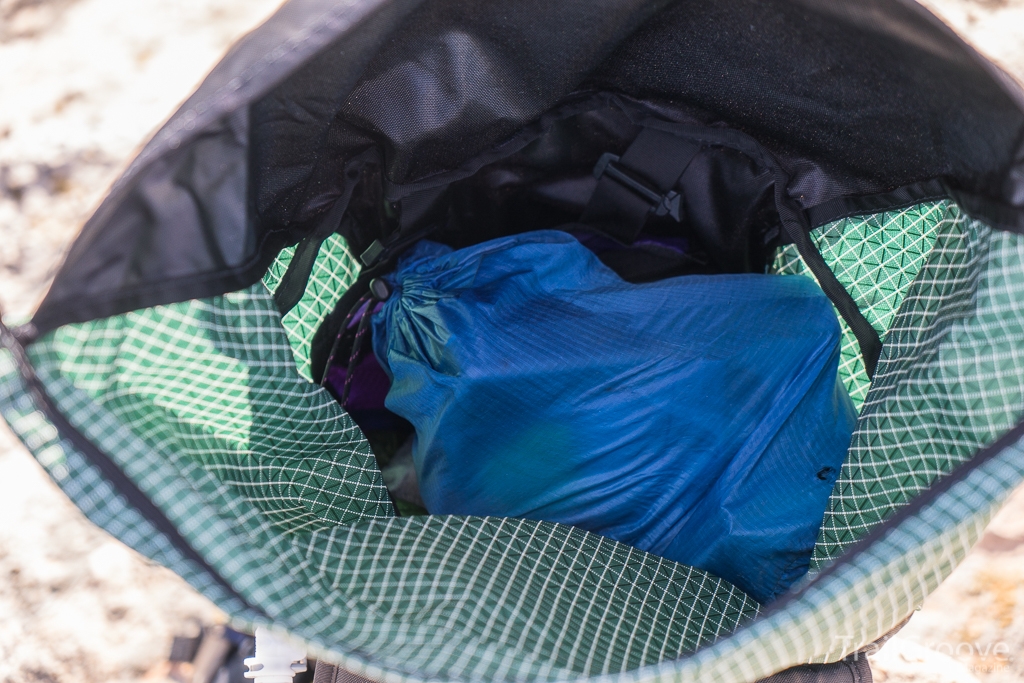 Other than capacity, one difference of the Photon (vs. the Circuit) is the use of stretchy side pockets and a stretch center outside pocket. The hipbelt is appropriately designed for the weight this pack will carry and features two hipbelt pockets great for quick on the go access. One great thing about the outer side pockets is that they are Nalgene compatible – something that can't be said for every pack in this class, and with a little practice and a limber triceps muscle you can get your bottle out and back in without unbuckling or removing the pack. The backpanel is padded (removable interior foam pad) and covered by a fabric overlay instead of the mesh on my Circuit.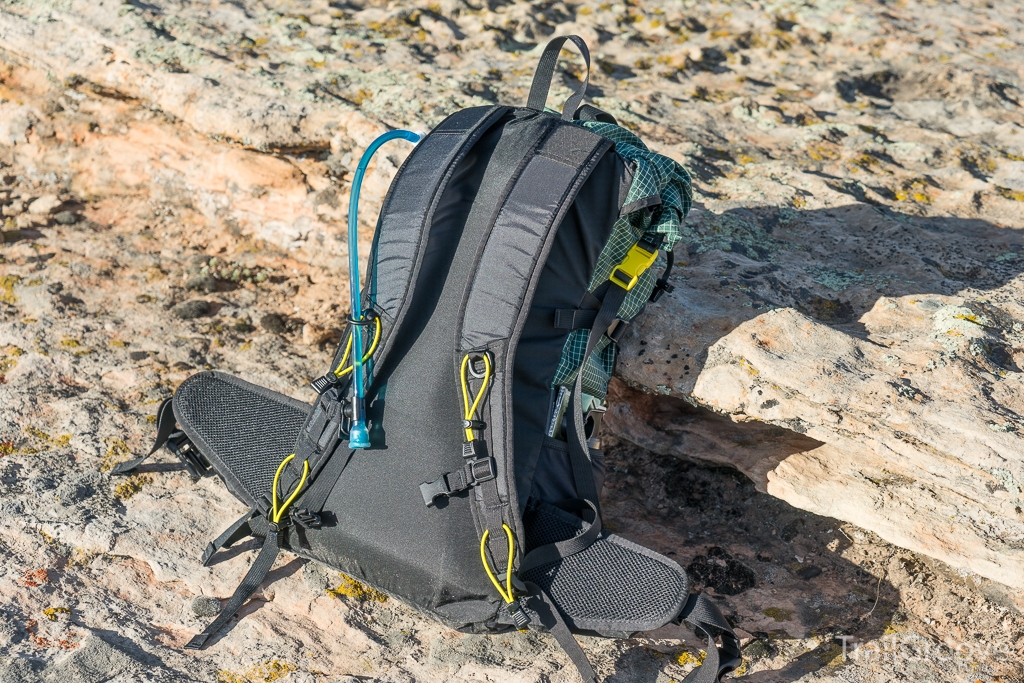 I've found the ULA Photon fits the intended purpose I expected it to fit quite well, which is for extended dayhikes, and especially extended dayhikes during the colder times of the year when I tend to carry a bit more gear like a heavier down jacket or anytime an extra activity is involved (fishing, photography, etc.). The pack easily holds a 3L Platypus Hoser, food, 10 essentials gear and other "Pursuit Gear" like that fishing or camera gear and best of all fits comfortably on my longer torso…or with the multiple sizes available any torso for that matter. It would also work for me on a warmer season overnighter if desired, but the Circuit works just fine there as well. Size wise for a dedicated day pack and while not being overly large I'd say it could be just a bit smaller in volume but the extra space definitely adds that overnight versatility.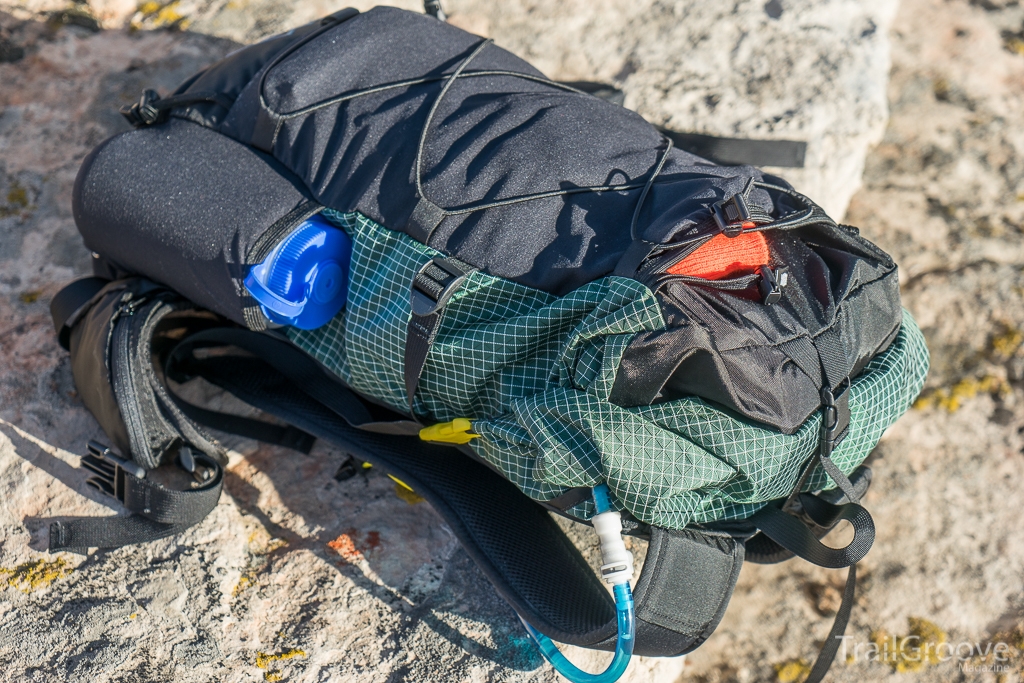 Overall I think it's a great pack in ULA's overall lineup, and at least when it comes to ULA, you might have to decide between this and the ULA CDT if you're looking for a frameless pack. If you're looking at this pack to fill a dayhiking role or are wanting a smaller, but tough pack for short lightweight backpacking trips, the Photon should be a good choice – if you're more in need of something for longer trips though, the CDT with its increased capacity or moving up to the framed OHM or Circuit with their additional gear capacity combined with additional weight carrying comfort would be a better choice. For the right role the Photon seem just right, and as always it's hard to go wrong with ULA; best of all between the Circuit and Photon I have nearly every hike covered with just 2 packs.
The Photon retails for $145 w/ free U.S. shipping - you can find it here at ULA Equipment.