ULA Circuit Backpack Review
---
The Circuit from ULA Equipment has been my go-to backpacking pack choice for nearly the last decade and upon review it's easy to see why: the pack offers both versatility and durability and all at a reasonable price and weight. Thus, the ULA Circuit (or its close cousins) have become some of the most popular backpacking packs out there for lightweight and / or long distance backpacking and thru-hiking.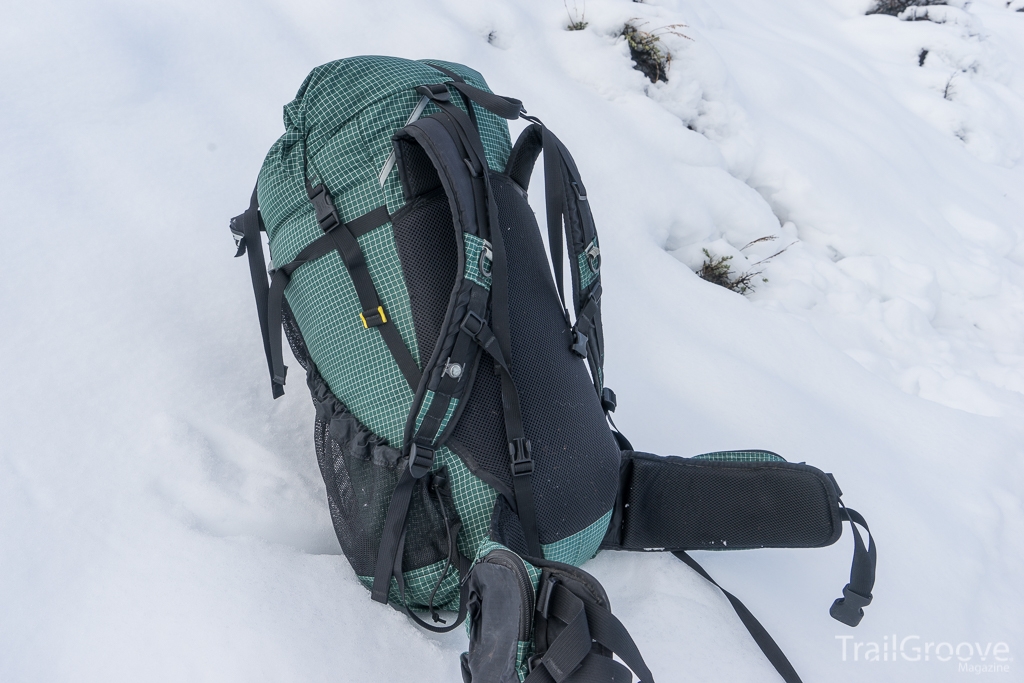 While ULA offers an array of models, most follow the same design principle. They're built with a versatile arrangement of both inside and outside storage options for convenience and livability on the trail, utilize durable and tough Robic and Cordura fabrics, and are offered at reasonable price points and don't weight you down. I've had experience with ULA's largest pack – the Catalyst – which is the best option if you'll frequently be carrying heaver 35+lb loads, and I've also had recent experience with ULA's new smaller model – the ULA Photon – that is great for dayhikes or summer overnights. The ULA Circuit however is the pack that hits the backpacking sweet spot for me and for my backpacking style.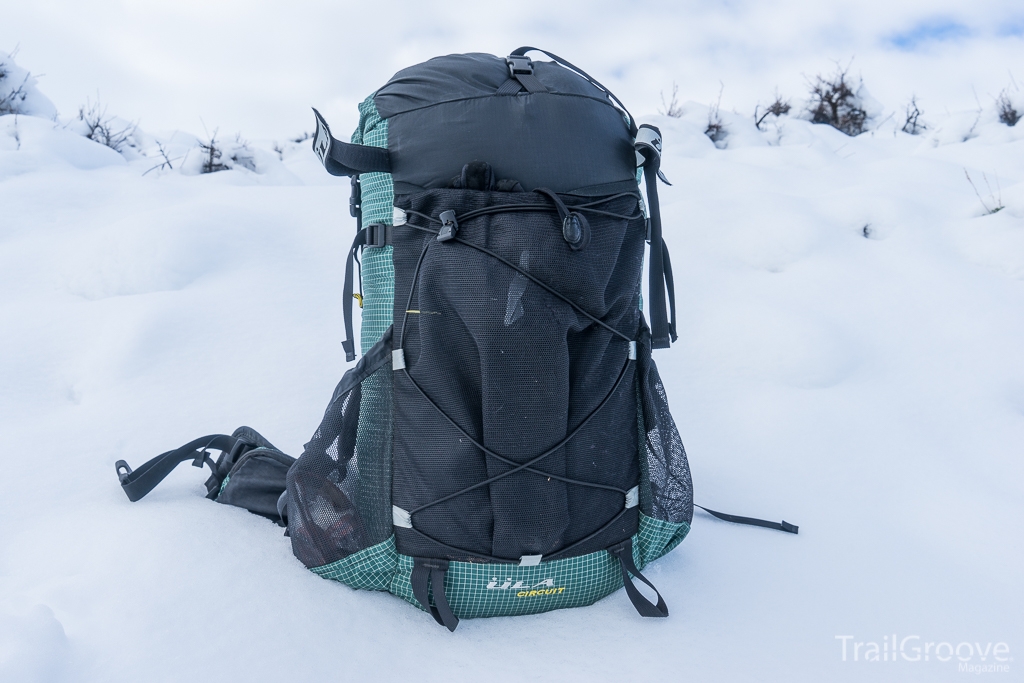 Offering 4200 cubic inches of total storage across a top loading main compartment, and outside pocket on the back, hipbelt pockets, and two side pockets (about 68 liters all together) I've used the Circuit on up to 10 day trips, to quick overnights and for winter and summer backpacking and everything in between. I find the Circuit carries up to around 35 lbs. well – though I've carried up to 45lbs – and the whole design is quite comfortable.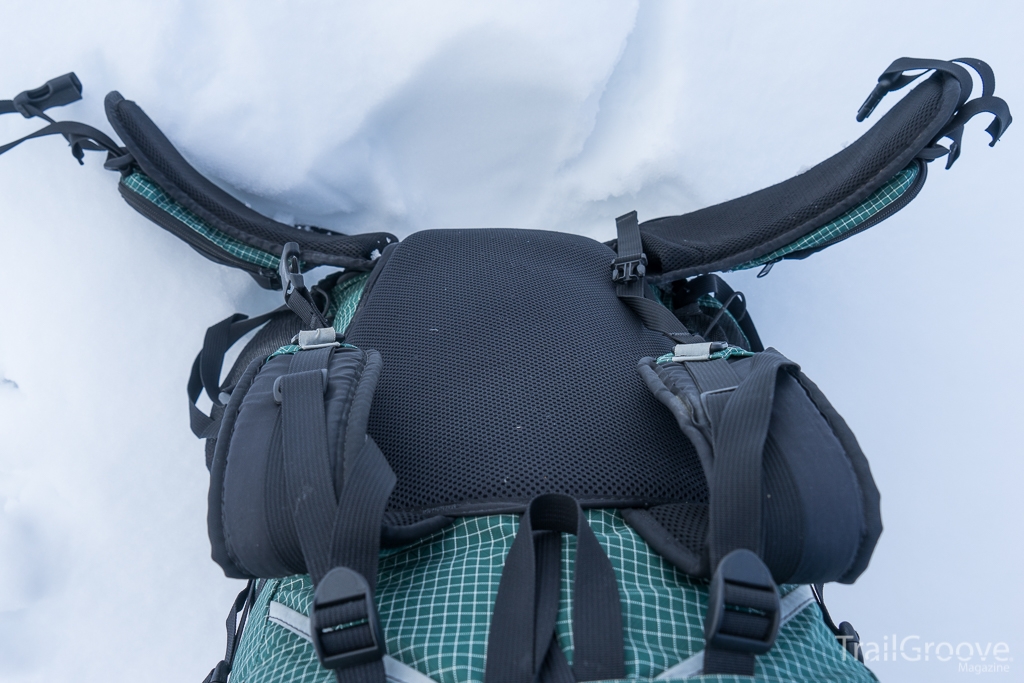 Light, but adequate padding is found on the hipbelt, backpanel, and shoulder straps, and the dual strap, inward pull hipbelt adjustments deserve honorable mention allowing one to perfectly adjust the hip belt and get the load resting perfectly around your hips in a custom fit manner. The Circuit utilizes a carbon and Derlin hoop type internal frame along with a single aluminum (removable) stay, and this all works together with the load lifters to get the weight on your hips.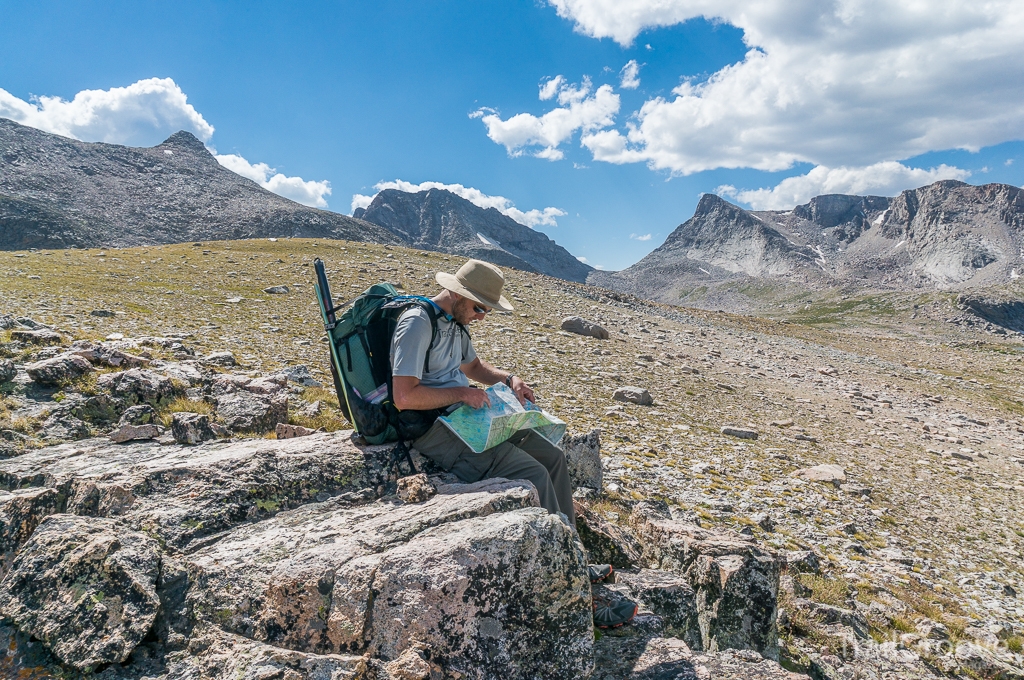 The Circuit has undergone some minor changes over the years, but the basic setup has remained the same, with my experience split across one Dyneema X pack ordered from original owner Brian Frankle to a newer custom Circuit I've been using as of late made from hybrid cuben fiber / DCF. All accessories are now included with the pack – water bottle holders on the shoulder straps, interior hydration sleeve, interior pocket, handloops, and the aluminum stay. Altogether, the Circuit is listed at 41 ounces, but there's about 7 ounces of easily removable weight if desired. Of everything removable, I take everything off except for the aluminum stay and exterior bungee cord across the back -- great for holding a foam pad, drying clothes and gear, etc.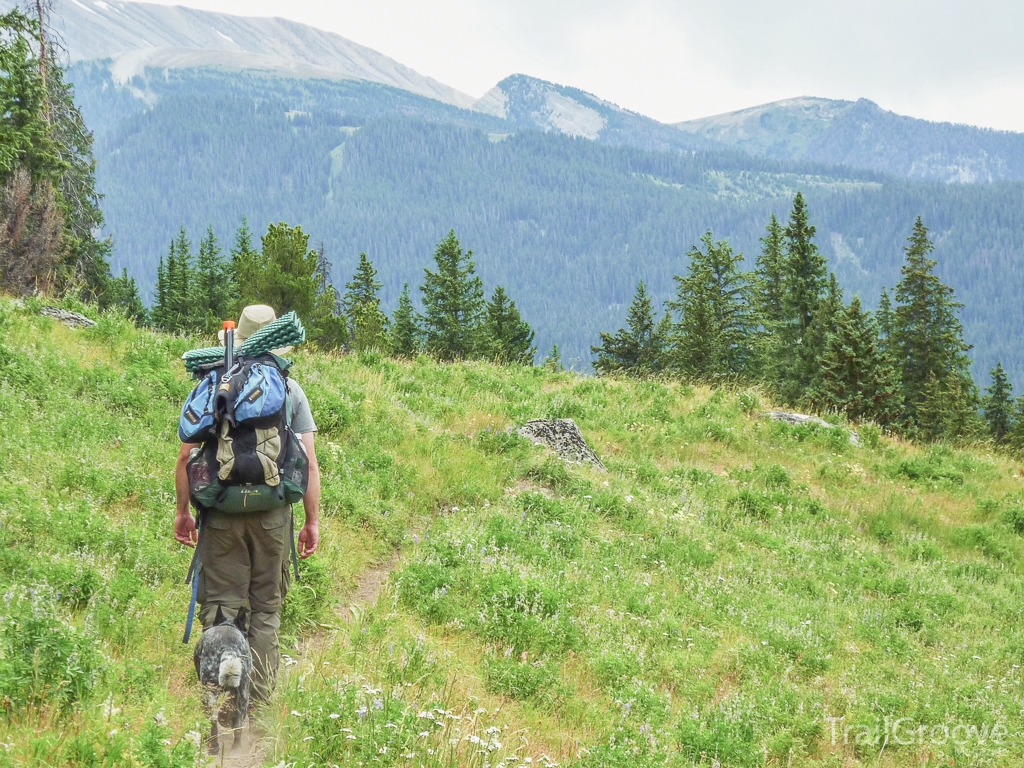 The Circuit is available in 5 different torso sizes and 5 different hipbelt options – needless to say you'll be able to dial in a perfect fit with some measuring time at home. 2 different shoulder strap options are available – the original and standard J-Curve design which I use, and there's also an S-Curve option which is ergonomically designed for women, although it's become popular all around as well. 6 colors are also available and even custom trail name embroidery; the base pack retails for $235. The pack uses a roll top closure system, and with two buckles securing down the sides of the pack aiding in compression – another top strap and two additional side straps help in this department and really secure the load and offer a great place to stash extra gear if needed.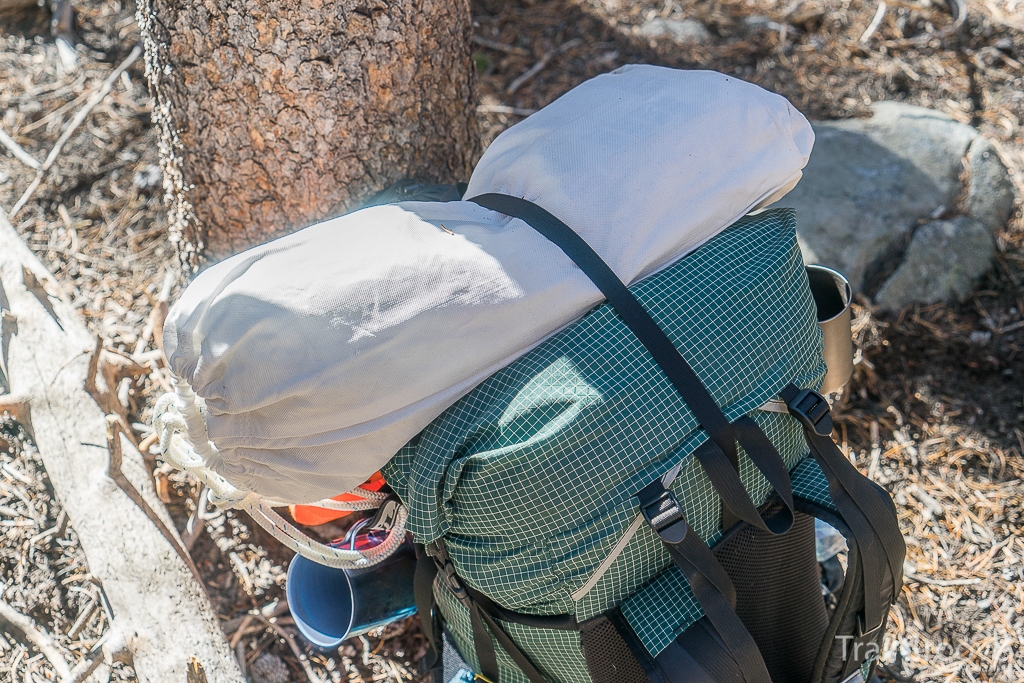 My favorite thing about the pack, has to be the comfort and pocket arrangement. In the morning all sleeping gear is packed at the bottom of the pack (inside an Exped Schnozzel), my shelter of choice on top of that, then my Ursack, and finally I forgo use of the included hydration sleeve and just throw my Platypus 3L Hoser horizontally across the top (with all other incidentals filling the spaces in between the aforementioned items).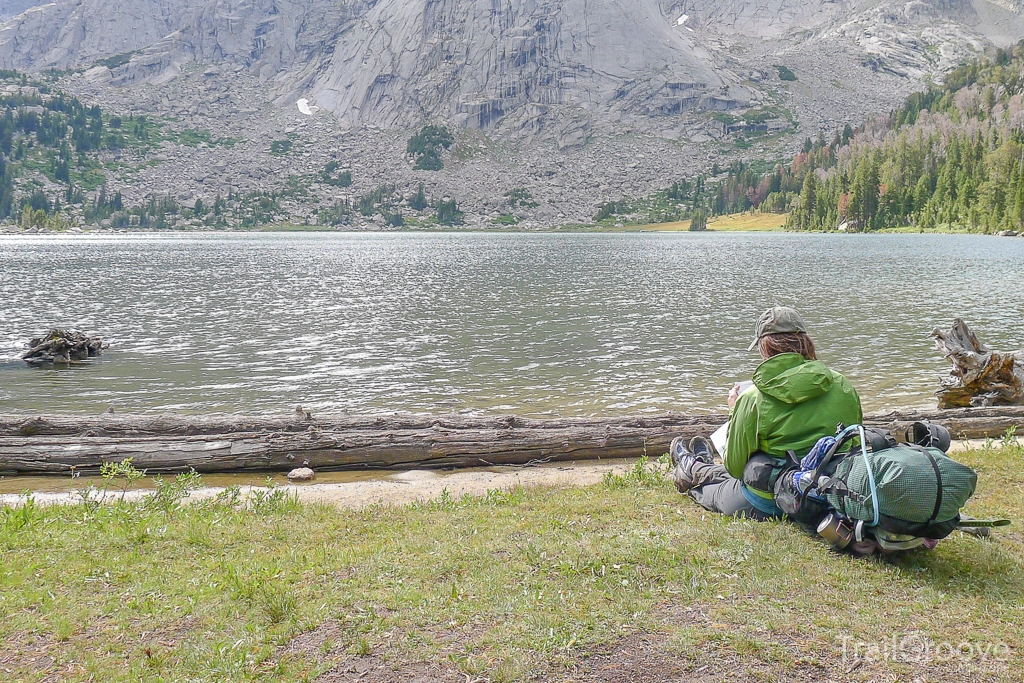 Anything I might need during the day is packed in an outside pocket of choice or at the top of the main compartment for easy access on a lunch break: For example rain gear goes well in the exterior outside pocket of the pack with a water filter, water bottles go on the sides, and snacks work well in the hipbelt pockets. Thus if a quick afternoon shower rolls through or you just want that granola bar to get you through the next pass, there's no need to deploy the contents of your pack trailside in a yard sale manner to find what you're looking for. And if you're a hydration reservoir user like me, be sure to setup your pack so you can refill on the move without even opening your pack – my solution is detailed in our Platypus Gravityworks Review – and a magnetic sternum strap holder is also a favorite add-on feature. Carry a larger camera like me that won't fit in the hipbelt pockets? Check out the ZPacks Multipack which adds even more convenience here…an overall theme with the Circuit.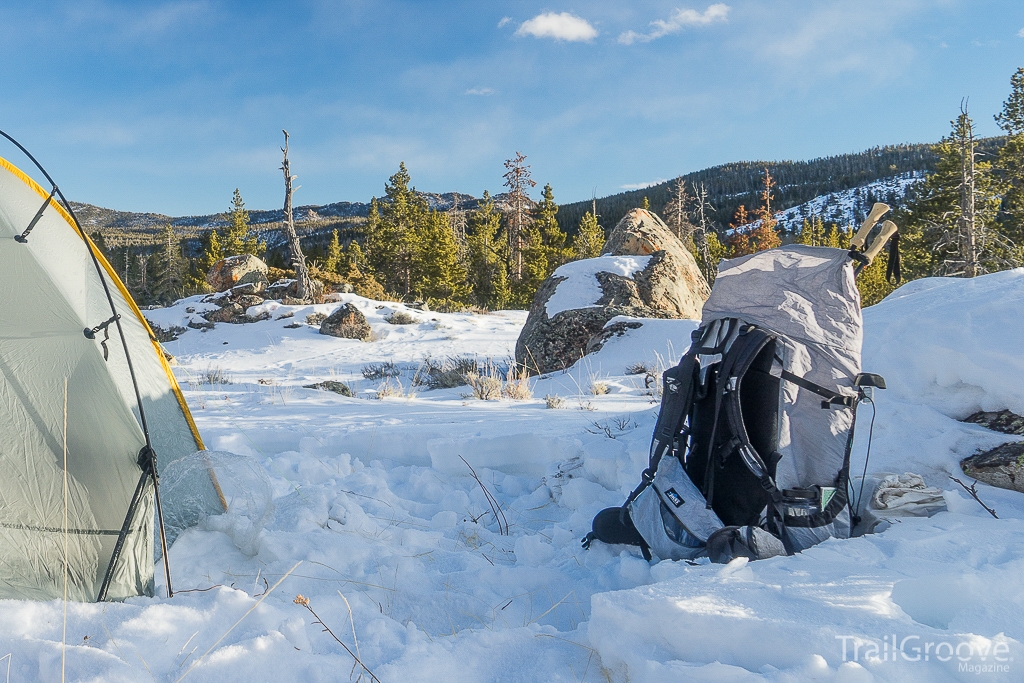 Overall the Circuit from ULA Equipment has worked so well for me that it's tough to even consider other options on the market and for a lightweight backpacking style, ULA really has this pack at the top of the class. If you like to pack a little heavier or longer trips with more food are your forte', the Catalyst might be worth checking out, or if you're packing a little lighter and / or shorter trips are your focus the OHM 2.0 is worth considering as well. In between them though, the Circuit fills the niche for me perfectly on nearly any trip.
The ULA Circuit retails for $235 – Find it here at ULA Equipment.