Custom Hybrid Cuben ULA Circuit Backpack
---
I've tried a few packs over the past couple years, including the larger Catalyst (also from ULA), but keep going back to an old standby – The Circuit from Ultralight Adventure Equipment (ULA). The volume (4200 cubic inches total) and carrying capacity (~35lbs) have been versatile enough for 10 day trips and shorter trips alike across all seasons.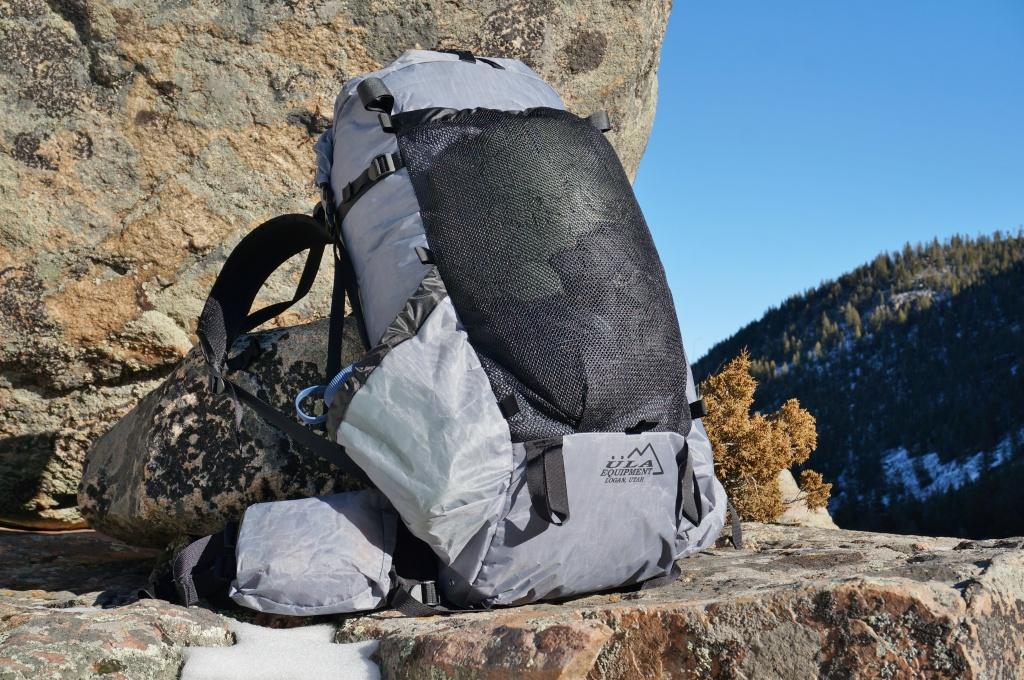 2013 Hybrid Cuben ULA Circuit
Though for some shorter excursions it might be a little on the large side, if I end up with extra space I just store my sleeping bag and clothing completely unstuffed at the bottom of the pack, filling any extra space nicely. The pack is easy to live out of on the trail – Large main compartment, two water bottle pockets, dual hipbelt pockets, and an outer mesh pocket with a crossed bungee cord on the outside. Plenty of options for storing things you might want to access during the day without going through the trouble of unpacking a bunch of gear each time you need something. For me, the configuration can't be beat.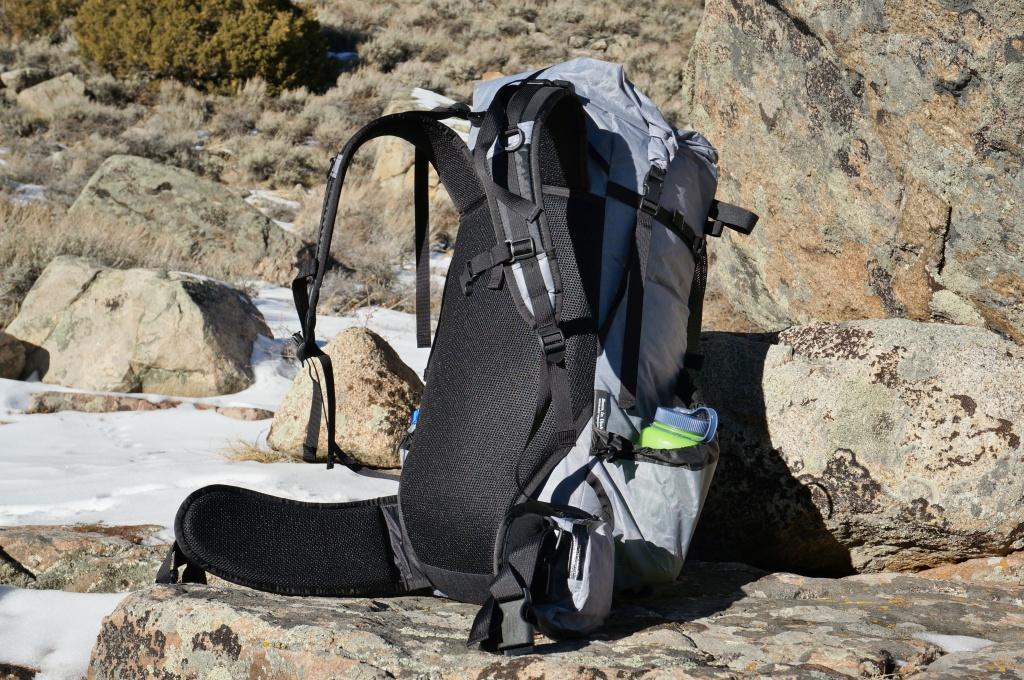 The Circuit has also been durable. 4+ years of use on my 2009 version and everything still works, though it might be starting to show its age just a bit – A small hole in the pack fabric from a stray spark (My fault) and a ripped hip belt pocket from some off trail travel through a tangle of deadfall. (My fault again, but easily patched) The only thing that's really failed was the stitching that secures the bungee cord cinching system on one of the water bottle side pockets, but I rigged that with a quick repair that's still going strong. Considering the use it's seen, the pack has held up extremely well. The entire package comes in at a very respectable 37.1 ounces for my (2009, large torso, medium belt) model with all options and the outer bungee cord removed. The body of that pack is made from Dyneema X 210 Gridstop with some 1.9 ounce nylon thrown in, but ULA in more recent years has utilized Cordura to increase durability in key areas.
Earlier this year I noticed that ULA began offering a new fabric as a custom option – Hybrid Cuben Fiber. Hybrid Cuben takes the light weight, strength, and waterproofness of Cuben and adds an outer polyester face fabric for additional strength and protection against what might be the main enemy of Cuben – Abrasion. The custom option will set you back an additional $100 and per ULA, will save about 3-4 ounces over a pack built with their standard fabrics. The option is available on any backpack ULA makes other than the Epic, and is currently offered in white, gray, black, and olive. I do like a pack to be durable, and my current experience using a ZPacks Multi-Pack made from hybrid Cuben has been good. With this in in mind and with the idea of my current pack but in a lighter version growing on me, I decided to give a hybrid Circuit a shot. Hopefully, this will be my go to longer trip pack for years to come.
One thing I floated as a possibility was making the hipbelt pockets out of the same hybrid material and utilizing water resistant zippers – Which turned out to be no problem. (Extra $15) For the bottom of the pack / highest wear areas you can opt for a single layer hybrid bottom, a double layered hybrid approach, or a Cordura outer (Like their current standard packs) with the hybrid Cuben material on the inside. Each option has pros and cons in regards to durability vs. weight, so the best choice will definitely vary based on intended use and how the pack will be treated. I ended up taking the middle road and going with the double layered hybrid approach on the bottom of the pack, but the Cordura route would have added less than an ounce to the total weight.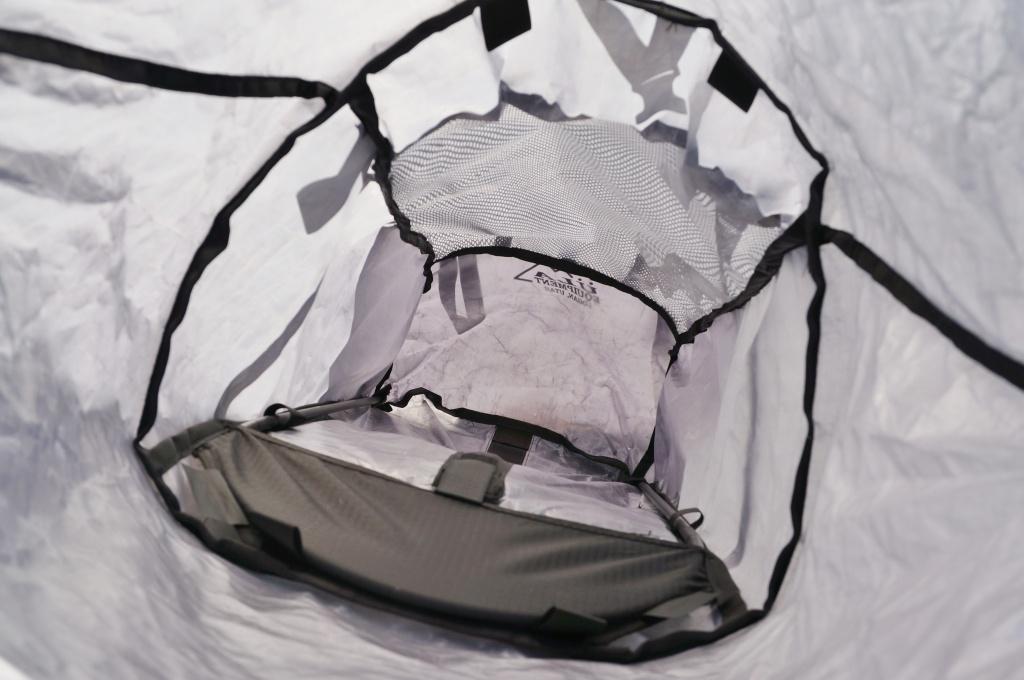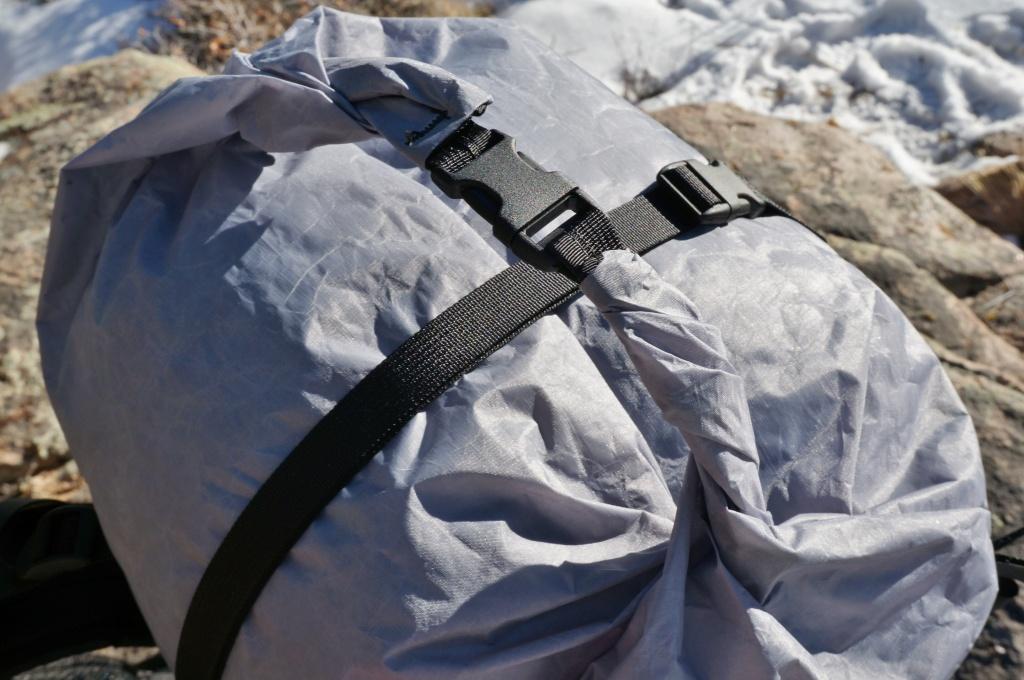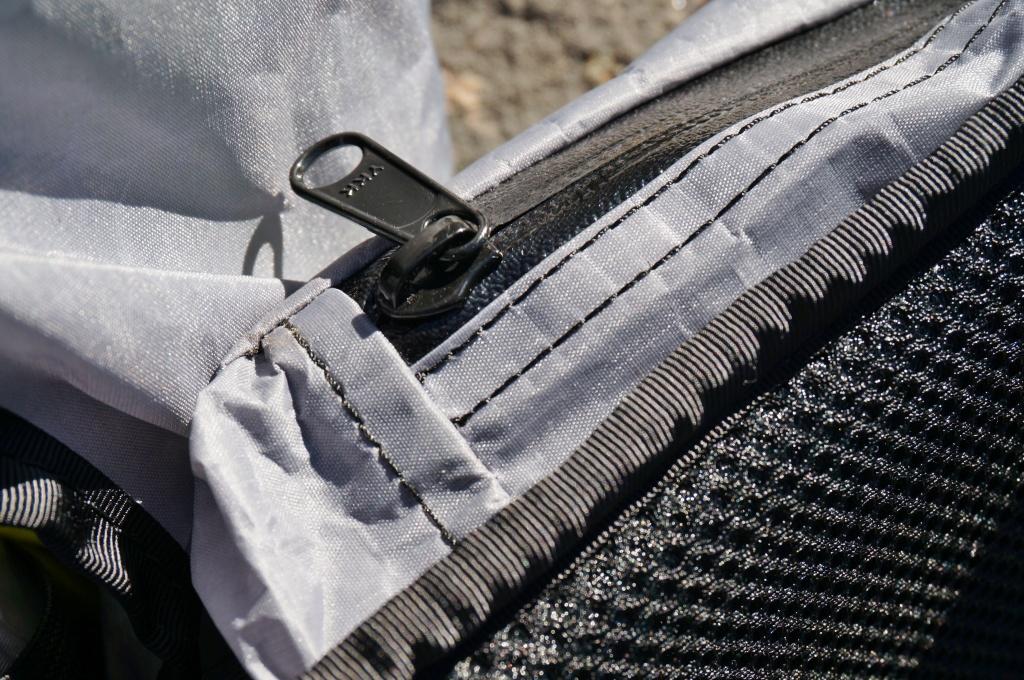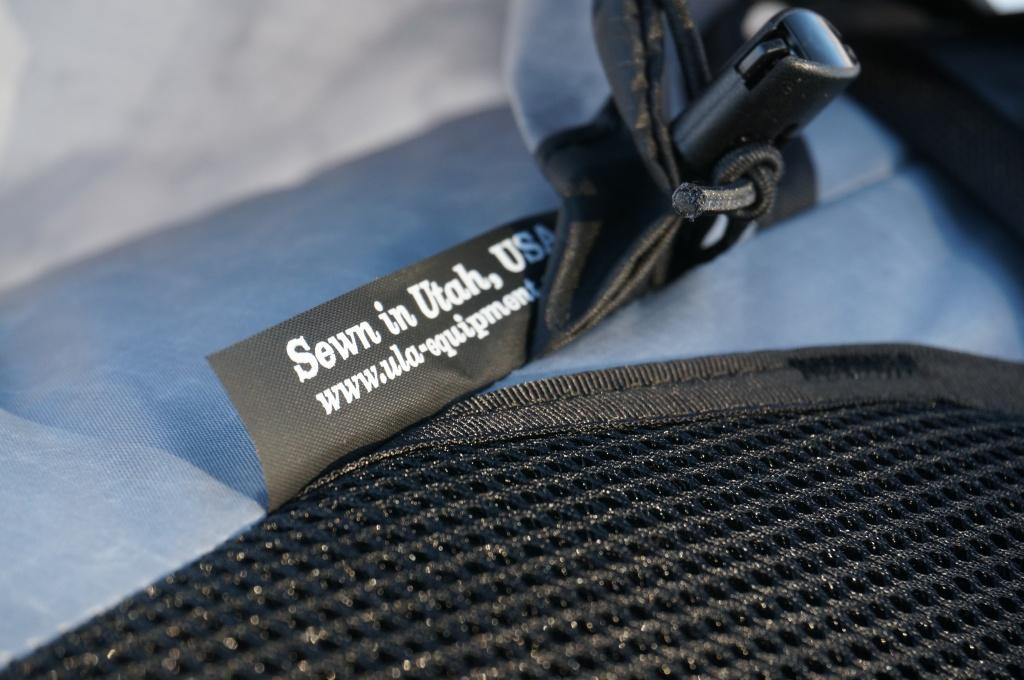 I had the pack just a few days after ordering, surprising as I was definitely expecting a wait perhaps closer to a few weeks for a custom pack, and ULA even threw in a free Sawyer Mini Filter as well. (At the time of this writing, you can still score a free filter on orders over $200) With all options, the pack weighs 38.9 ounces. (Large torso, medium belt) But I quickly took everything other than the hoop frame off / out of the pack:
Removable
Weight in Ounces
Stay: 2.1
Hydration Sleeve: 1.1
Internal Mesh Pocket: 1
Handloops: .9
Water Bottle Holsters: .8
Outside Bungee: .65
Total: 6.55
Final trail weight = 32.35 ounces, though I'll add the stay and possibly the outer bungee cord back on some trips. The design is nearly identical to my existing pack, but with one nice new feature – The top closure of the pack is now made with opposing buckles, so the pack can be either rolled and closed dry bag style, or rolled and closed along the sides of the pack in the same manner as my older pack. Both the Dyneema X and 1.9oz nylon of my older Circuit were coated for waterproofness, but in reality (Or possibly now after so much use) the fabric is only water resistant. The new fabric is completely waterproof, but the seams aren't taped, so in the future I may tape or seam seal to get even closer to a pack that's 100% waterproof.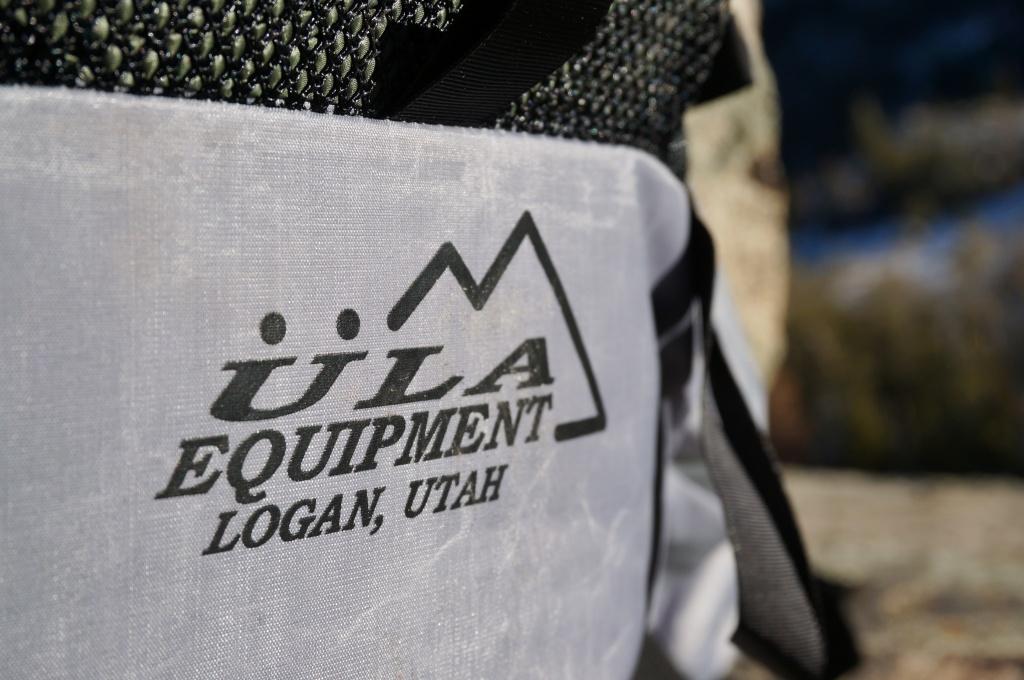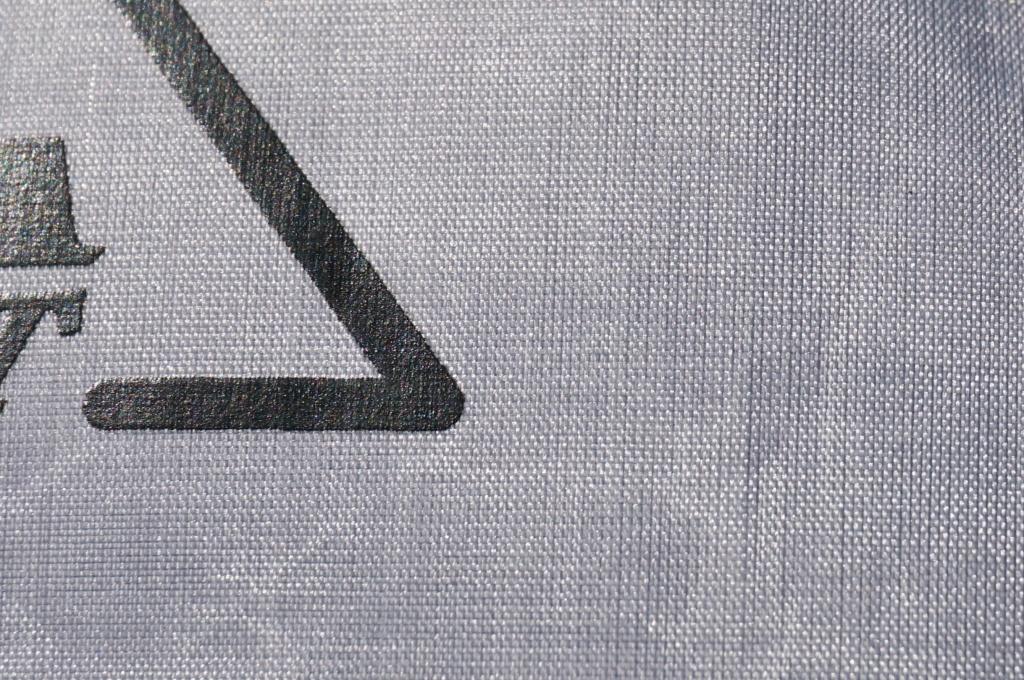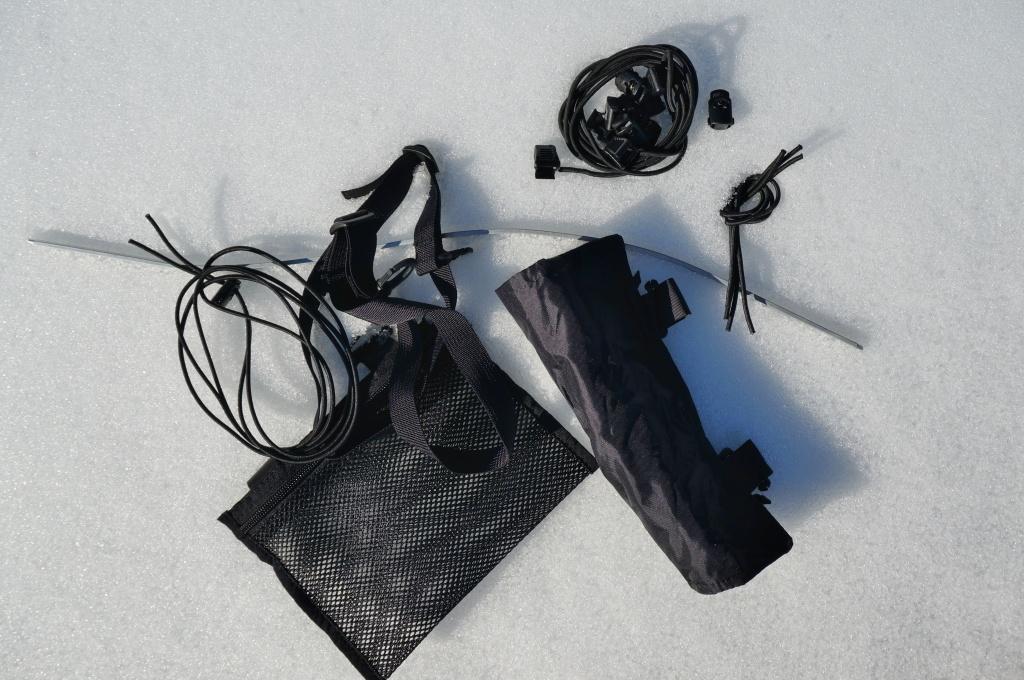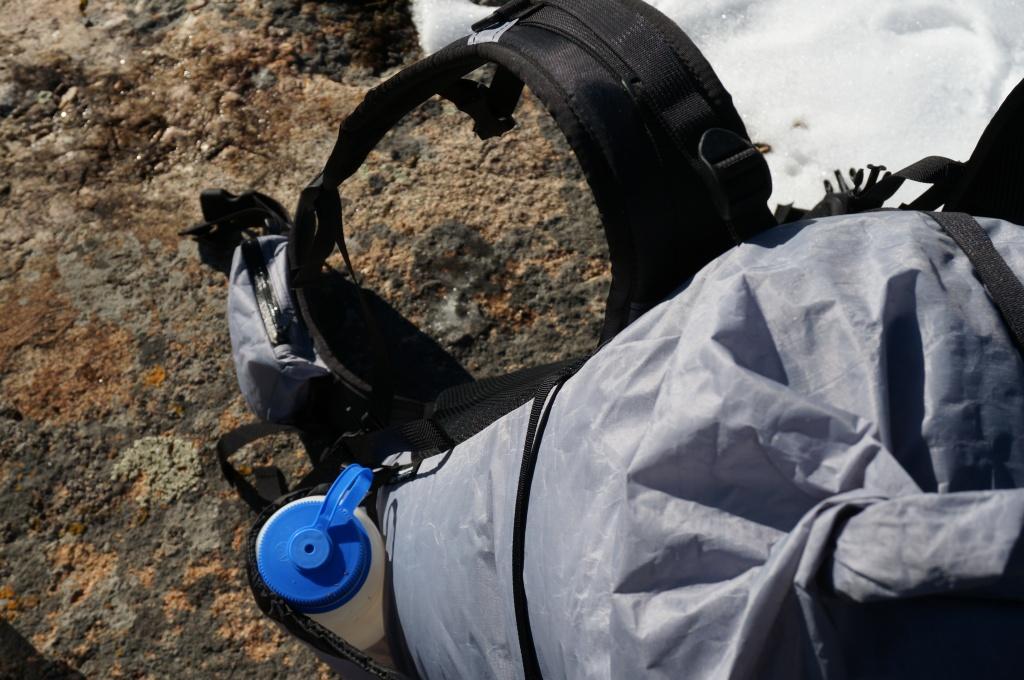 The fabric is quite crinkly in a Neoair-like way and on the loud side, but once packed and on the back the noise for the most part, goes away. One thing I like is that the structure of the fabric causes the pack body to stay open on its own – And though I can't compare it to the other color choices, the fabric is slightly transparent and with the gray outer face results in a lot of light inside the pack. This makes packing and unpacking / finding a wayward item inside the pack all that much easier. I feel confident that the fabric will be sufficiently durable, but of course, only time will tell. Overall there's not much more to say – It's the same great easy to live out of and comfortable pack from ULA, that much lighter, with more water resistance and a few other unexpected touches to make life on the trail just a little easier.
You can find more info about the Circuit, the Cuben option, and ULA's entire line of packs Here at ULA Equipment.