Altra Lone Peak 1.5 Trail Running Shoe Review
---
The Lone Peak 1.5 is the latest generation of a zero drop, moderately cushioned trail running shoe from Altra, a company dedicated to zero drop and biomechanically correct footwear.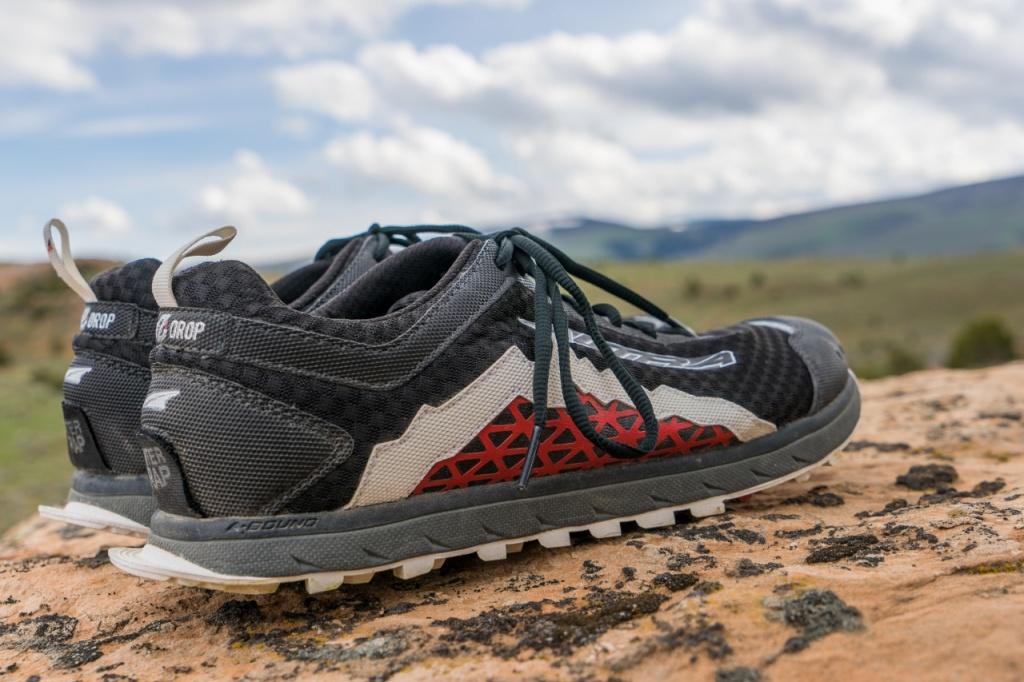 For most of this year, I've transitioned to the Lone Peak 1.5 and so far have about 400 miles of mixed hiking, backpacking, and running use on my first pair. I say first pair, because I like them so much that I actually have a second pair already waiting in the closet for the day that my original pair is retired.
One thing that sets this shoe apart is that fact that it allows you to retain a natural gait via the zero drop (No heel to toe height differential, allowing your foot to ride in a natural position) platform, but retains the cushioning and protection that many zero / minimal drop shoes are quick to abandon. The shoe has a well-cushioned EVA midsole with a 23mm stack height, (Including a layer of material called Altra-Bound, which according to Altra helps both with energy return & impact reduction) an aggressive outsole, and Altra's full length, StoneGuard rock protection. Many trail running shoes I've used only offer rock protection in the forefoot, which makes a lot of sense when running trails where you stay forward on your feet at speed. With the full length rock protection in the Lone Peak 1.5 however, this trail running shoe makes more sense when adapting it to backpacking and hiking at a slower pace with a foot strike that's going to spread out over more of the shoe. And it still works just as well for runs between trips, too.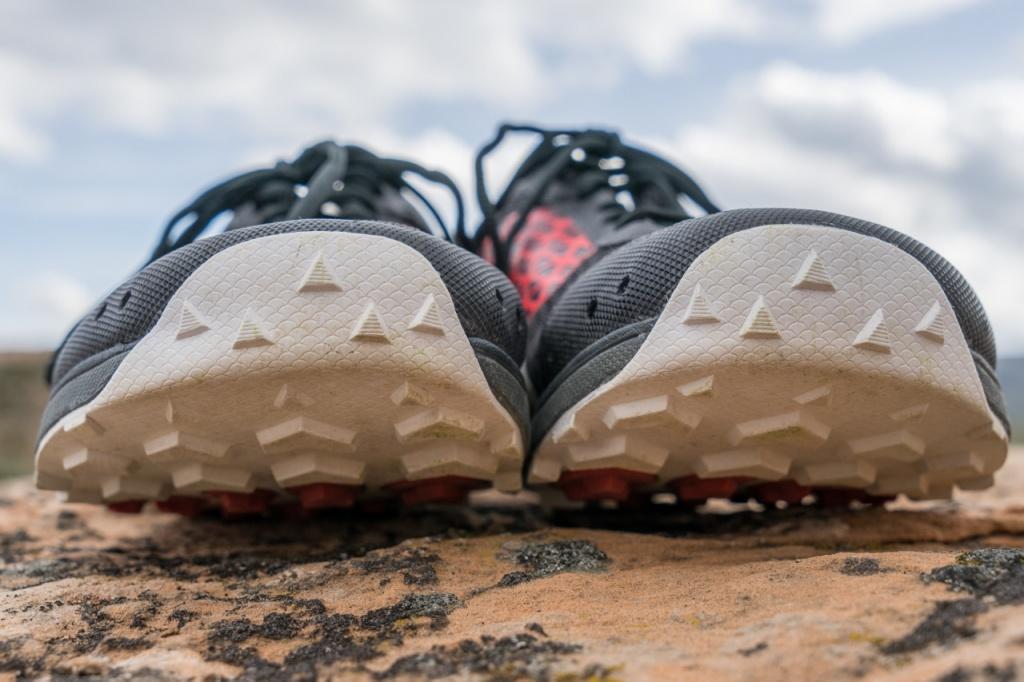 Altra claims their shoes are shaped more like an actual human foot, and in hand this becomes quite obvious. The toebox is wider and rounded, allowing your toes to spread out and the result is a comfortable, natural gait. In the past, I've always opted for a wide / 2E shoe, but found that the Lone Peak 1.5 (Which isn't offered in multiple widths) seemed even wider than my previous 2E shoes by default. The foam insole is removable, and you can gain an extra size of width by removing them if you like. One thing I noticed after wearing the Lone Peak was that apparently, I'd been used to buying shoes too large to get the extra length and width I needed in the toebox. This resulted in a little extra room in the Lone Peak at the same size and an amount of volume that I just didn't need. As such, the second pair I bought is a half size down and a perfect fit.
Traction has been great in the Lone Peak 1.5 and while backpacking in Utah this spring I was very impressed with how well the shoes stuck on sloped rock. They've also worked well throughout the conditions I've encountered this winter and spring here in Wyoming, and in mud, loose dirt, and snow the lugs are spaced far enough apart to clean fairly well by themselves. The Altra TrailClaw outsole wears quickly, but Altra states up front that their shoes have a 300-500 mile life expectancy and it seems like that's just about right. I'd also rather have a sole that wears faster but offers more traction than the other way around, but that's personal preference…And even if a sole does last forever…Your cushioning won't. I haven't experienced any durability concerns with the shoes and other than normal wear they've been holding up well.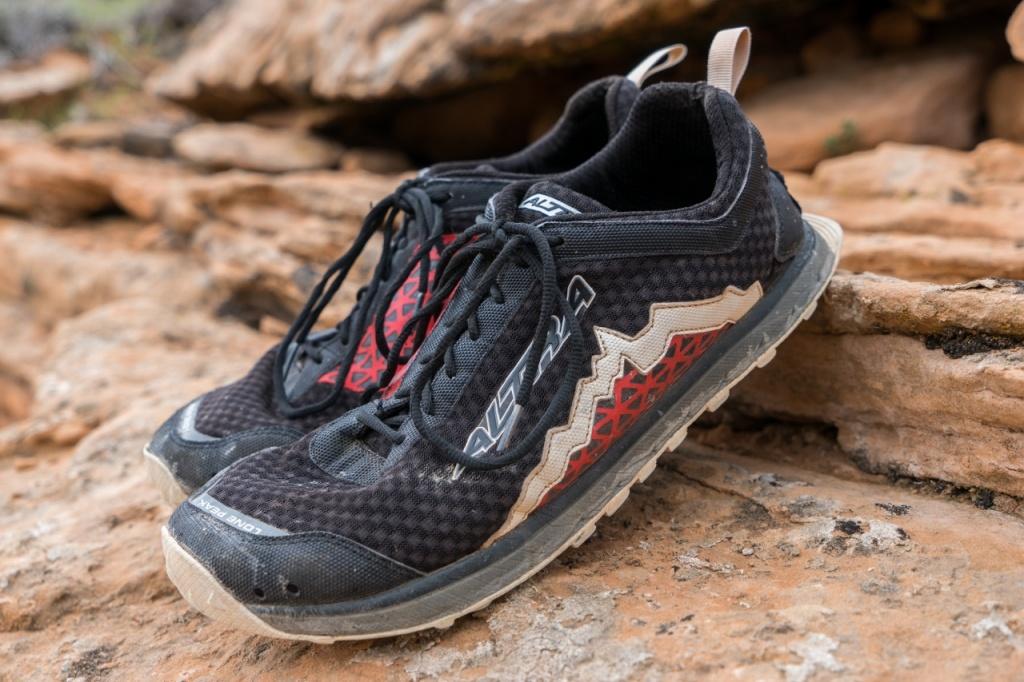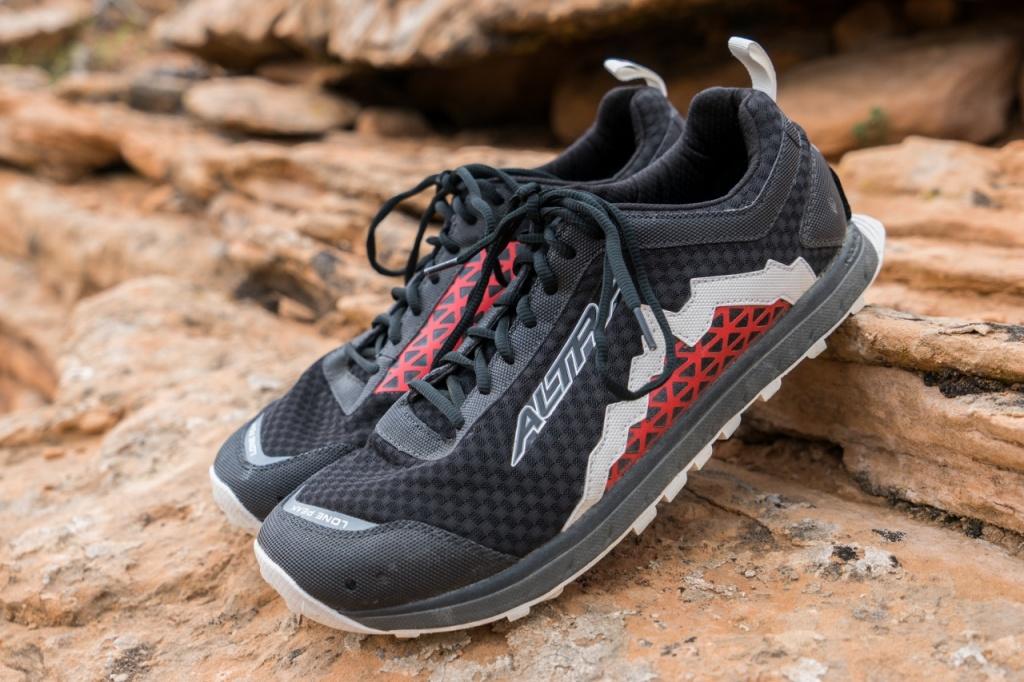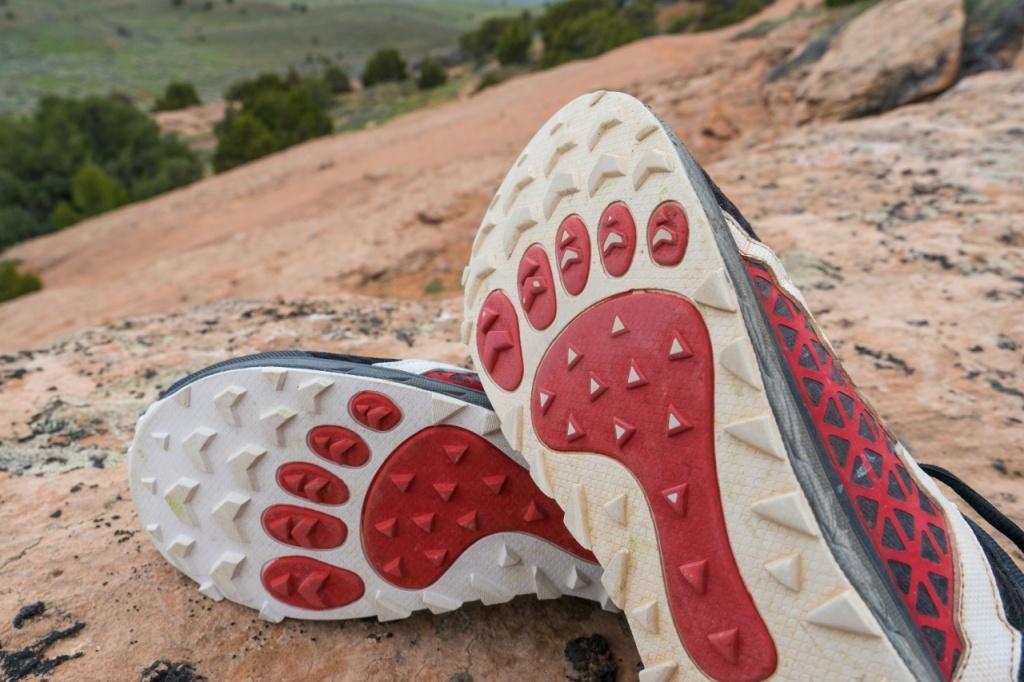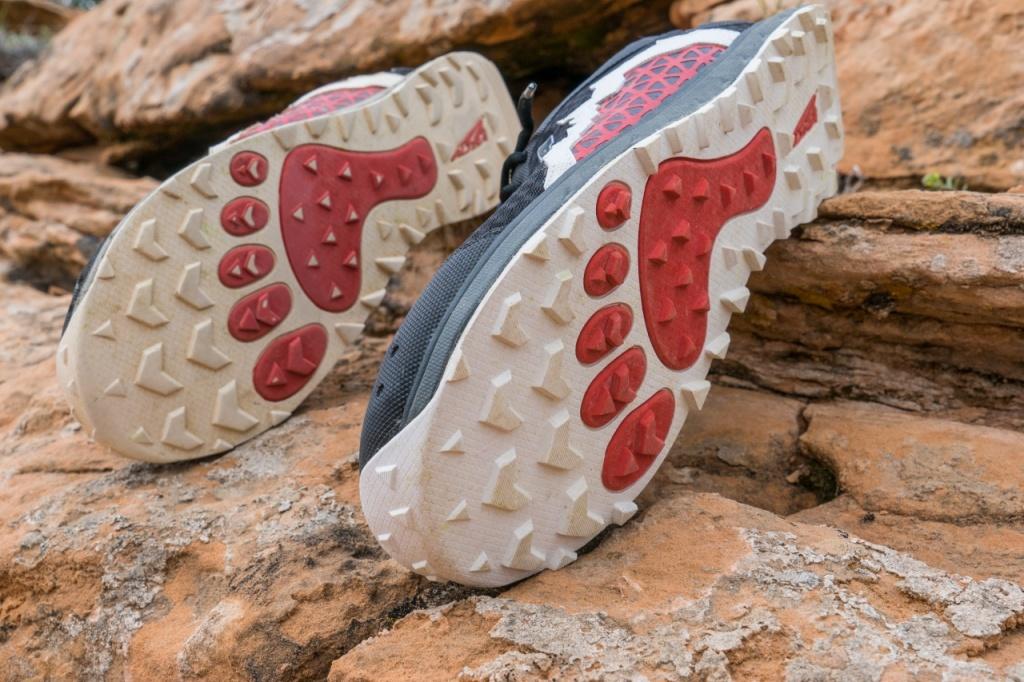 The protection, and cushioning all work together to protect your foot from rocks and roots on the trail, and I've never had bruised feet at the end of the day even when backpacking in the desert and carrying the weight of a lot of water / around a 40+lb initial pack weight. The StoneGuard is positioned on top of the EVA portion of the midsole which allows some deflection of rocks into the shoe (While still protecting your feet) to help smooth out the ride, aiming to avoid the potential see-saw type effect you might get with an outsole then rockplate approach over rocky terrain. The cushioning works well but isn't excessive, so your foot still remains close to the ground for stability – No sprained ankles to report either. The outsole also features the Altra TrailRudder extending beyond the heel, which claims to offer increased traction & stability on steep downhills, but I never really noticed a difference. It didn't get in the way either, though. I don't use gaiters, but if you do you may appreciate Altra's Gaiter Trap, a Velcro tab to secure the back of your gaiters that's already in place on the shoe.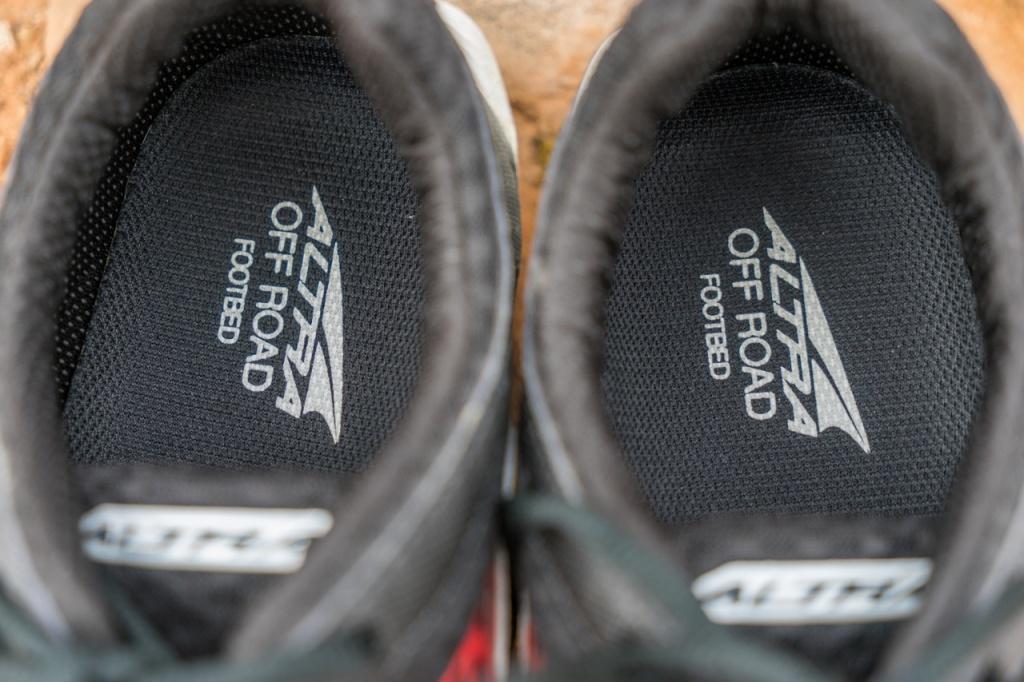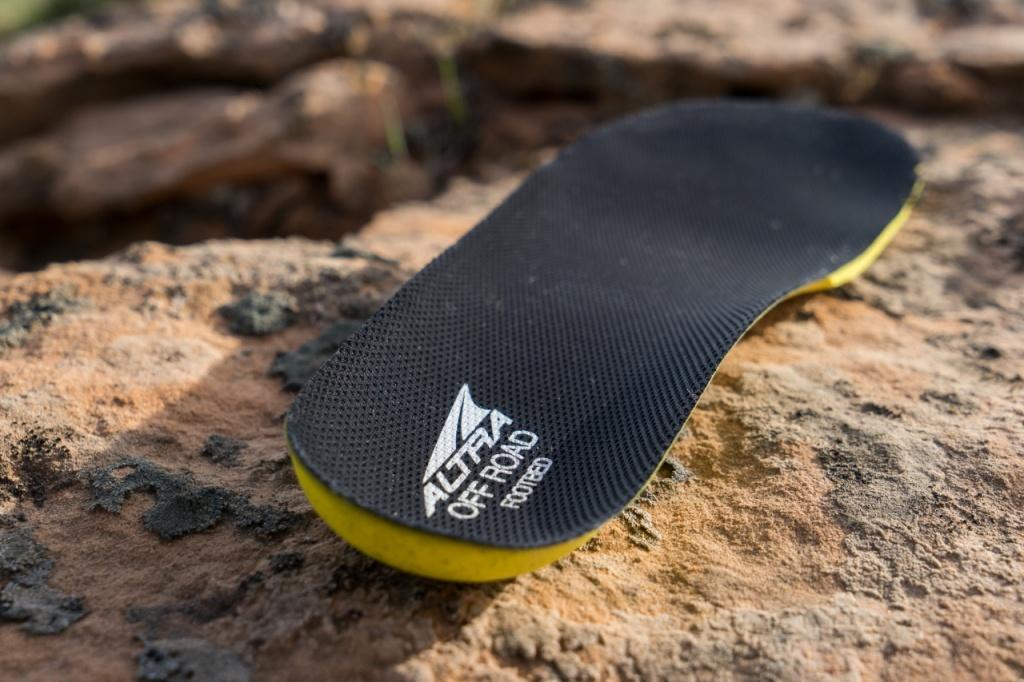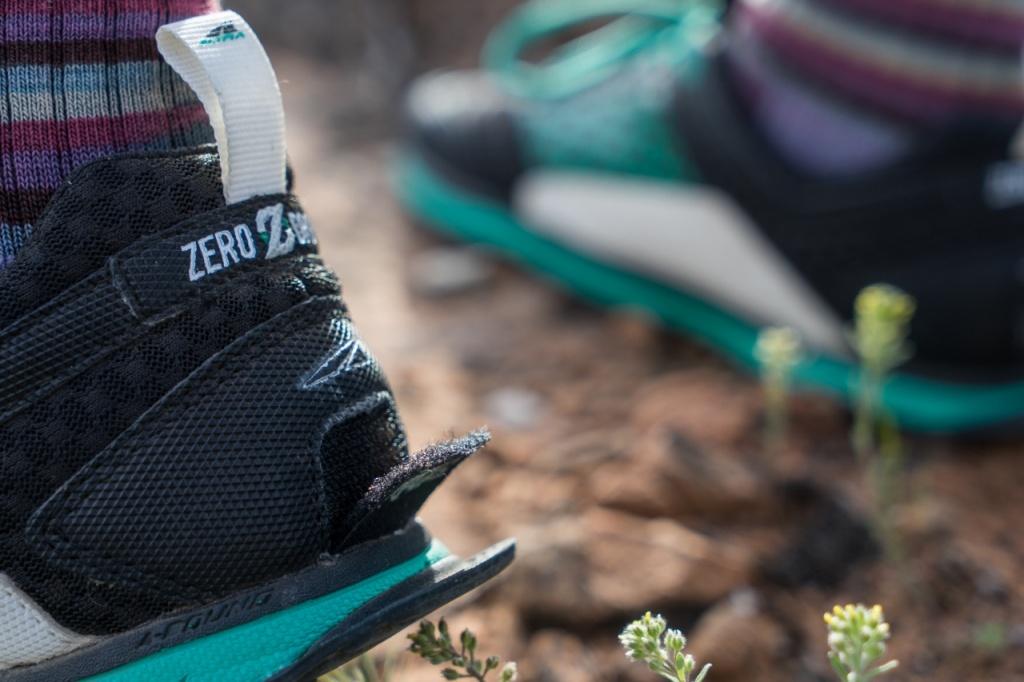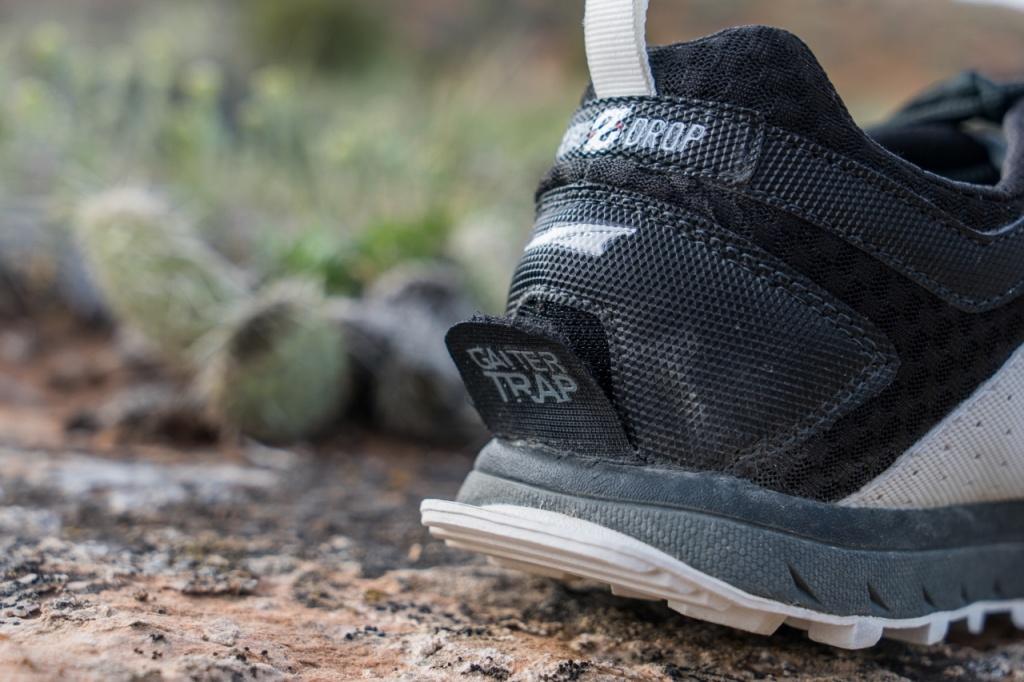 Listed Weight Per Shoe:
Men's: 9.9 ounces
Women's:: 8.9 ounces
 
Measured weight:
Men's: 12.2 ounces (Size 12.5)
Women's: 9.8 ounces (Size 9.5)
There's an alternate lacing system that Altra suggests, but in the end I found I was most comfortable just lacing them up like I've always laced my shoes. While drain holes in the toe do allow water to drain from the shoe quickly after exiting a stream, there's quite a bit of fabric and padding on the shoe, and in wet environments they do take longer to dry than the other, albeit more minimally-oriented shoes I've been using over the past couple years. Breathability is good, but the shoes do run a little hot, especially in the sun in the black color option. In cool weather, that might be a bonus…but less extreme color options would be welcome. (In men's, your other color choice is bright red) I did like the tradeoff of just a little less breathability hiking through sand in Utah this spring however – I could almost make it through the day without having to stop and empty my shoes of sand while walking in dry, sandy drainages.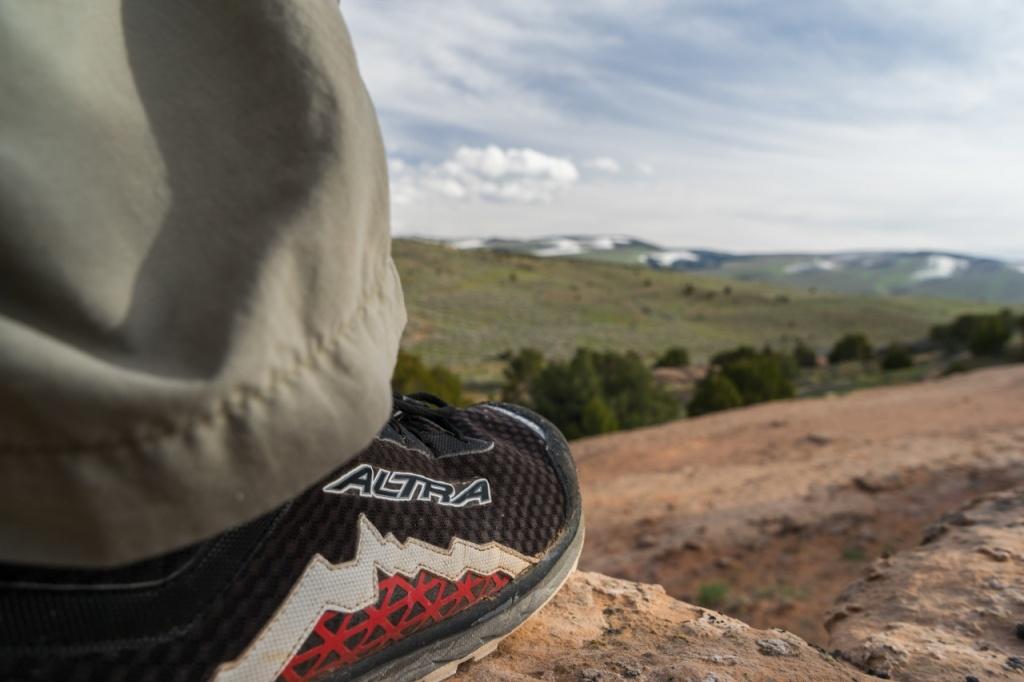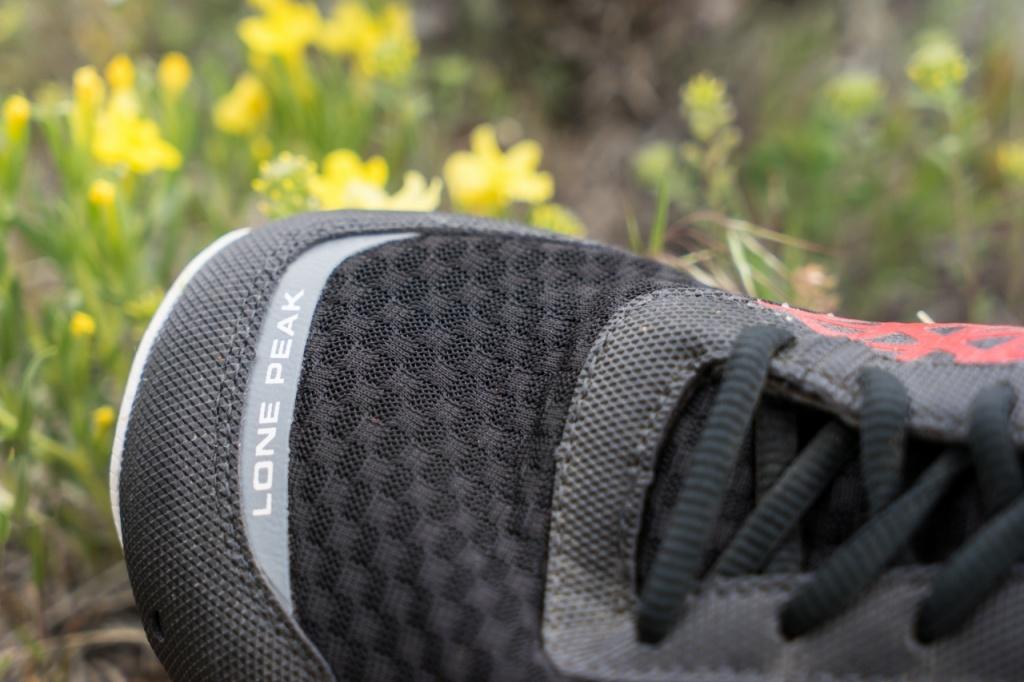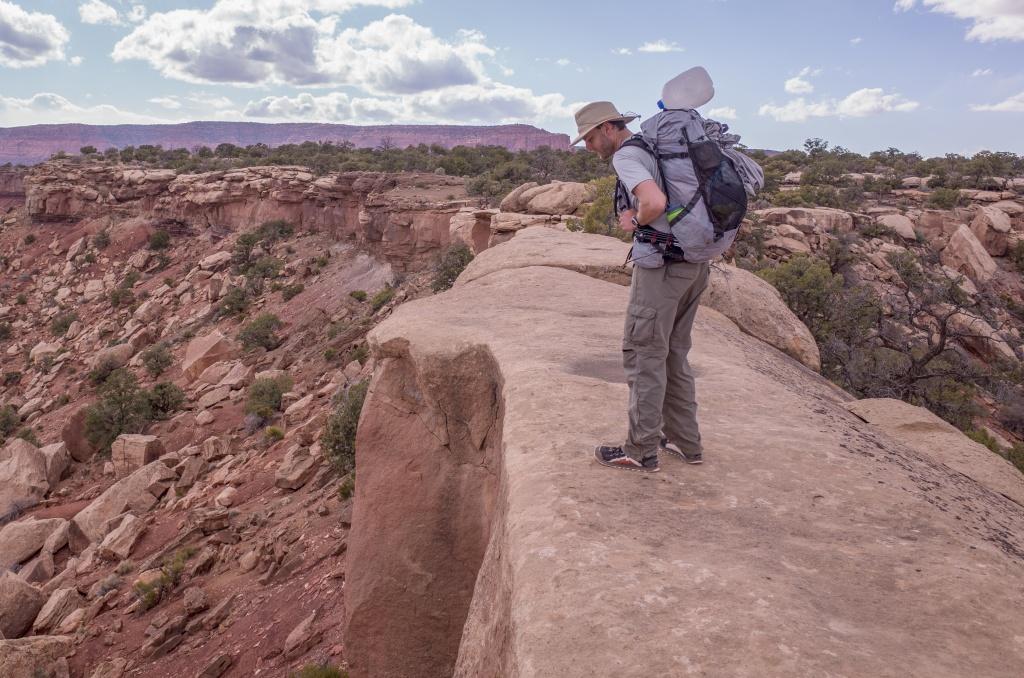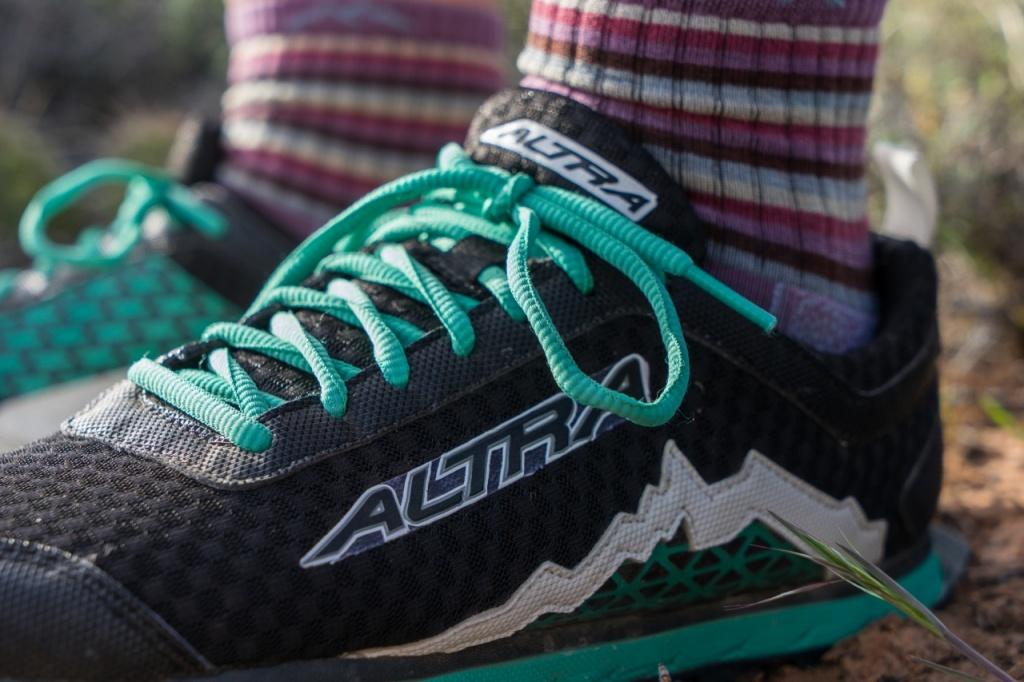 If you haven't been using zero drop shoes, expect an adjustment period, as you'll likely be working muscles in your feet and legs that aren't used to much workload. According to Altra, they state that this takes a few weeks for the moderately cushioned Lone Peak 1.5, and I definitely needed at least this much time even after coming from just a 4mm drop shoe. If you're interested in trying them out, it's best to pick up a pair before your current shoes are worn out, and then slowly work the new shoes into your routine as your body adjusts. Altra also has a 30 day return policy on their shoes, even if they've been worn.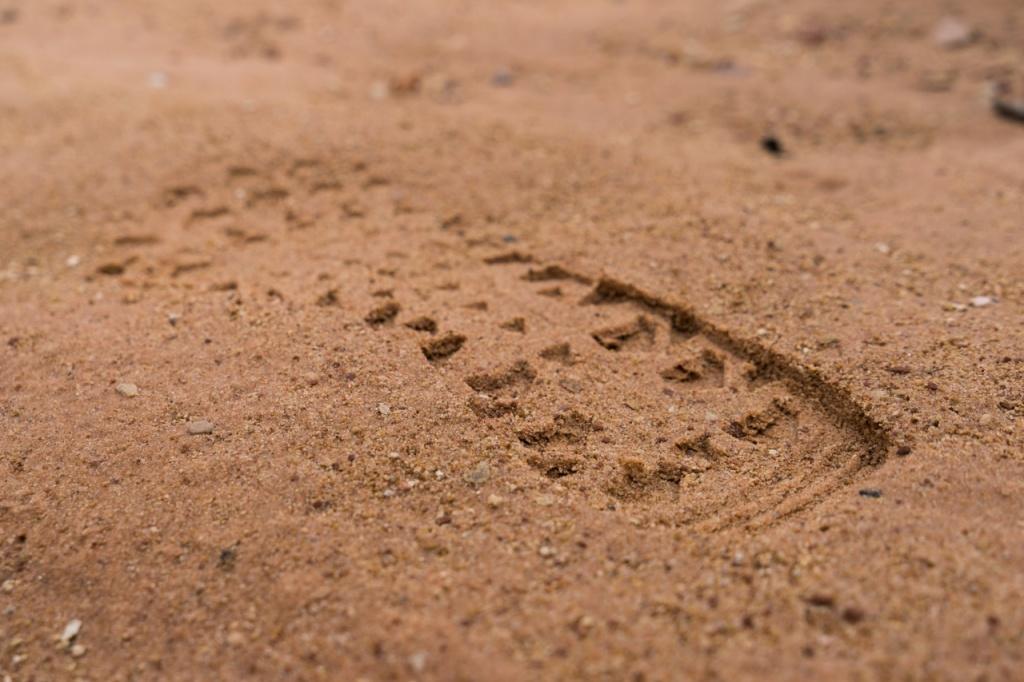 The shoes have a nice blend of features, and considering the protection and amount of cushioning they offer my feet have been feeling all that much better at the end of a long day. But they definitely aren't on the heavy, overbuilt end of the spectrum either – You still get a lightweight, flexible, and efficient shoe, and best of all with the zero drop platform you're hiking / walking / running with your own natural stride as the miles go by. In the end the Altra Lone Peak 1.5 really seems like one of the best all-around, feature-balanced trail shoes I've worn, and while I always keep one eye on the market as I wear through my trail runners, the Lone Peak 1.5 remains my current go-to choice for just about any foot-powered outdoor pursuit.

The Altra Lone Peak 1.5 retails for $115 – I picked up my most recent pair here at Amazon. However, I ordered my original pair Direct from Altra, and you can also check them out Here at Campsaver, Backcountry, and REI .
---