Window Insulation Film / Polycro Groundsheets
---
Window insulation film, often referred to as polycro in the backpacking community is a thin, clear plastic heat shrink sheeting designed to insulate the windows in your house to save on energy costs – but this material also works very well as an ultralight backpacking groundsheet to help protect your tent floor or for use when cowboy camping or under a tarp.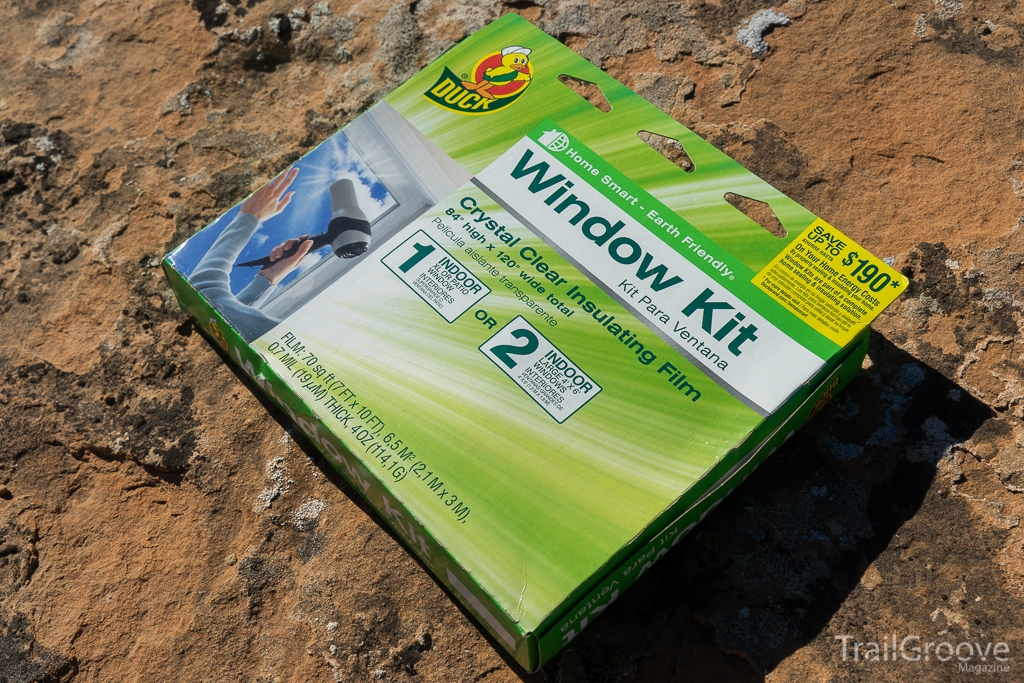 As window insulation film is available for a wide range of window sizes, you're sure to be able to find something to fit your backpacking shelter of choice, and I've used different sizes right out of the box for all my shelters from solo shelters all the way up to a Tarptent Hogback (where I use the 84x120" Duck Brand Large Window offering), and in all sizes you can usually pick up a solution for just $5-10. This stuff is extremely light – as an example the average window insulation film ground cloth even for a spacious 2 person shelter will easily weigh less than 3 ounces, with a groundsheet for a larger family or group tent in the 3-4 ounce range. Instead of cutting the groundsheet down to an exact match to my shelter floor, I always leave a little extra leeway all around when the sheet of material allows – this material is designed to shrink in the heat after all – just be careful that the groundsheet does not extend past the floor if it rains (rain can run on top of the groundsheet and below the shelter floor).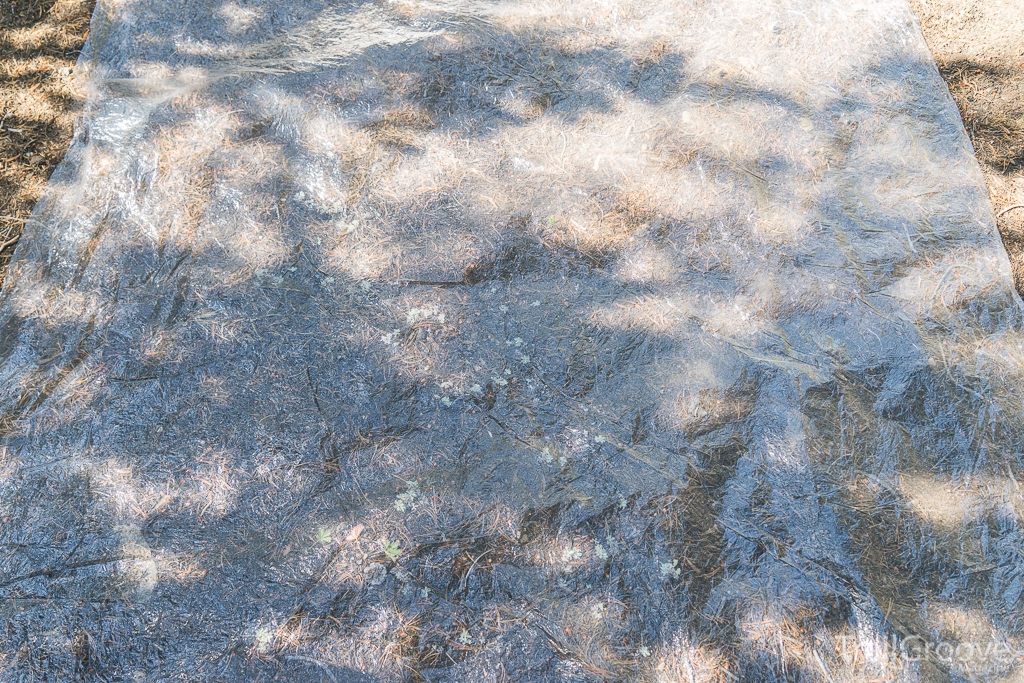 In addition to providing abrasion protection a groundsheet of this type will also provide extra waterproofing for your shelter floor on soggy ground where it's possible that an elbow or knee could provide enough pressure to surpass the hydrostatic head of a silnylon shelter floor for instance. While many commercially available, and specifically made groundsheet and footprint options are made that will work well, and Tyvek is another tough option, these choices can be more costly in the case of the former, heavier, and / or more bulky to pack (while however, offering more durability). It's all about whatever balance you're going for.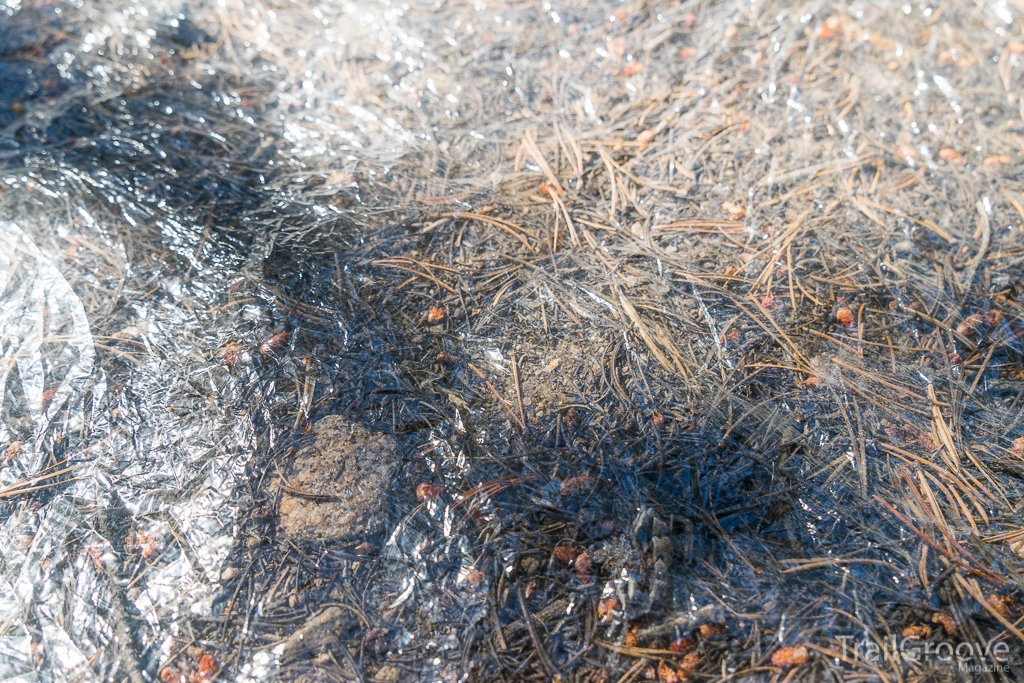 Window insulation film groundsheets are remarkably tough for their weight – but they are to some extent semi-disposable. However, with a little care I can get many nights and multiple trips out of a single polycro groundsheet. I've found the main thing to be careful of with this material is to resist the temptation to anchor the groundsheet in any way, as most tears result when attempting to anchor the corners of the groundsheet using tent poles, rocks, shelter struts, etc. – when pulling an opposite corner tears can more easily occur. Thus, I've found it best to let the groundsheet float underneath the floor so it can move, and not tear. While the standard film has worked well for me, you can also find a heavy duty version that's twice the thickness if you don't mind the extra weight.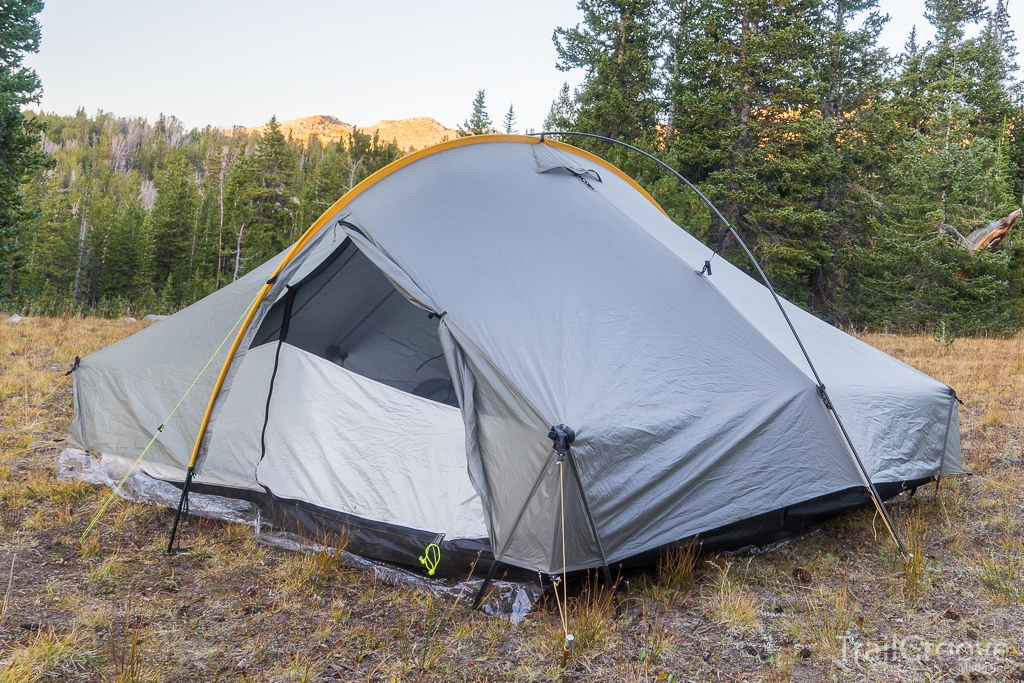 Lightweight backpacking gear is always a balance of weight vs. durability, and over the years I've found that that the window insulation film groundsheet strikes a perfect balance in this regard. It offers more protection for your tent or shelter floor than going without a groundsheet at all, but weighs only a few ounces, and is light enough to pack even on high mileage and high effort trips. These groundsheets are also compact; no matter which shelter I use I've always been able to stuff these groundsheets directly in my tent's existing stuff sack along with the tent of course. And perhaps best of all, a window insulation film / polycro groundsheet won't break the bank at only a few bucks, and with care, offers sufficient durability as well.
You can find window insulation film in a wide variety of sizes here at Amazon, (Duck and 3M offer a good size selection) and you can also cut larger sizes down to size, or even tape multiple pieces together for the perfect fit. Lately I've just been getting whatever size is closest to the footprint of my tent, and calling it good.