Summit Serenity: Climbing Mount Saint Helens
---
Sitting atop the summit of Mount Saint Helens, with views of over a hundred miles in every direction, a passage from a novel came to mind as I sipped a cup of coffee and gazed at distant peaks. Seemingly appropriate when applied to an exceptionally clear autumn day observed from atop a mountain, an experience that makes one feel full of life. It felt like the "most beautiful day in a thousand years. The October air was sweet and every faint breath a pleasure." As Annie Proulx wrote in the book, Barkskins.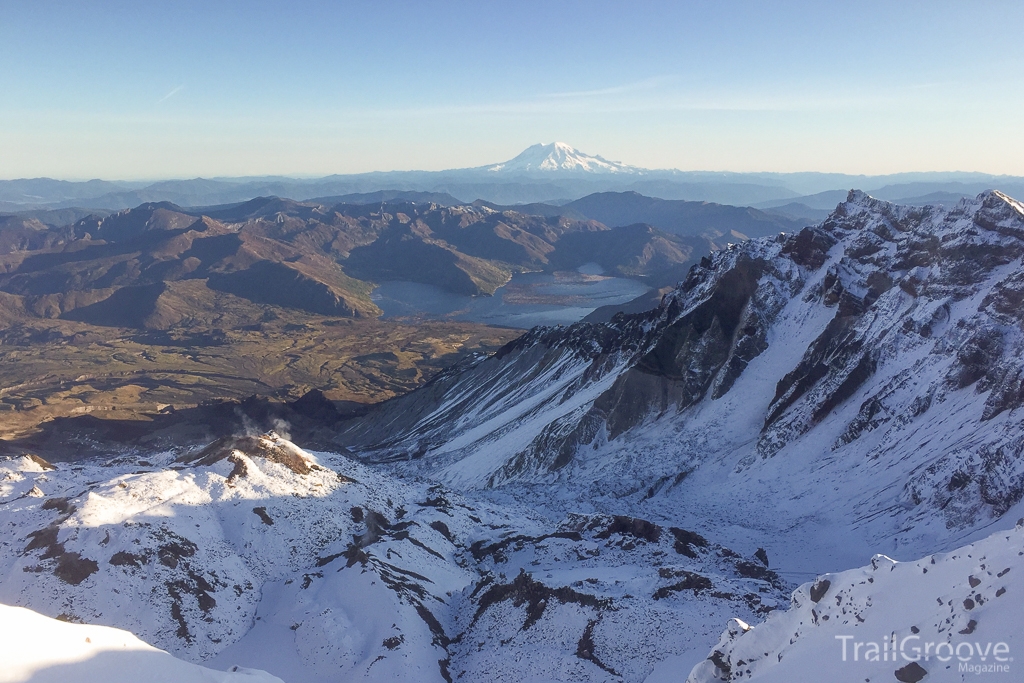 My climbing partner Kerra and I had begun the hike up Mount Saint Helens at 5 a.m. sharp, leaving our camp under a starlit sky with an archetype of a crescent moon making its way toward the horizon. We had camped just below 4,800 feet in elevation and had approximately 3,500 feet of elevation to gain on our way to the 8,365 foot summit of one the Northwest's most famous stratovolcanoes.
Kerra and I had meet two years prior when we were both hiking the Loowit Trail, which loops around Mount Saint Helens and is one of the most dramatic hikes in terms of scenery-per-mile that I have had the pleasure of hiking. We kept in touch after that hike and had since ice climbed in Montana and backpacked along the Oregon Coast. When Kerra let me know she had a spot on a permit to climb Mount Saint Helens in early October I jumped at the chance to climb a mountain that I had already circumambulated the base of, which would be a hiking "first" for me. Although I do not consider myself a "peakbagger", as I'm often most content simply ambling along in the woods and spending my time looking at up peaks from lakes while I flyfish, the opportunity to summit Mount Saint Helens had a distinct and irresistible appeal.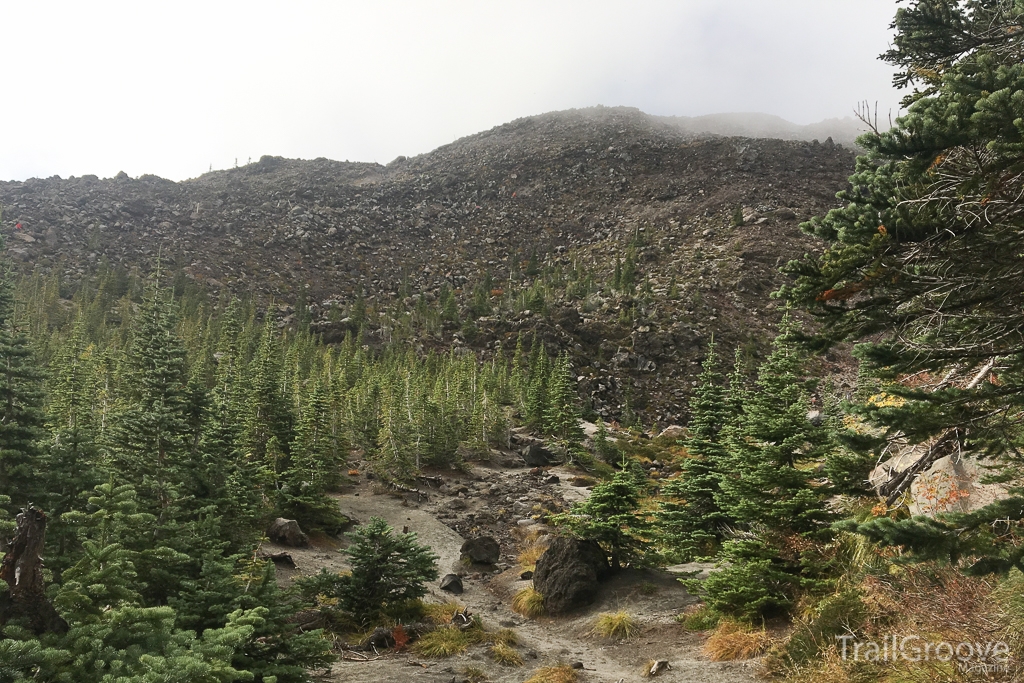 Approximately the first half of our climb was by headlamp and we reached the snowline after less than an hour or ascending. The amount of snow on the mountain, which was fairly substantial for so early in the season, was fortunately more of an aid than a hindrance. As we climbed, the final dark hours of night transitioned into the ethereal predawn glow, and then into a beautiful and clear morning with brilliant blue skies. The colors of the sunrise were vivid and the sight of the sun rising near Mount Adams was absolutely breathtaking.
Kerra, who had summited Mount Saint Helens three times previously, remarked several times on how helpful the hardpacked snow was. It allowed us to travel above the ashy and sandy slopes on the final summit push, which can make for frustratingly slow going in summer conditions. Additionally, the ash and sand are easily whipped up by the winds which usually blow across the summit, which can make hanging out atop the mountain a less than enjoyable experience.

Fortunately for us, not only was the wind so light and infrequent as to be almost unnoticeable, but the ash and sand were covered up by snow. This allowed us to stretch out up top, make some warm drinks and breakfast, and enjoy the view for almost two hours before starting our descent. Given our early start and the permit limitations that keep the number of climbers to a steady, but not overwhelming, stream we ended up having the summit to ourselves for almost an hour.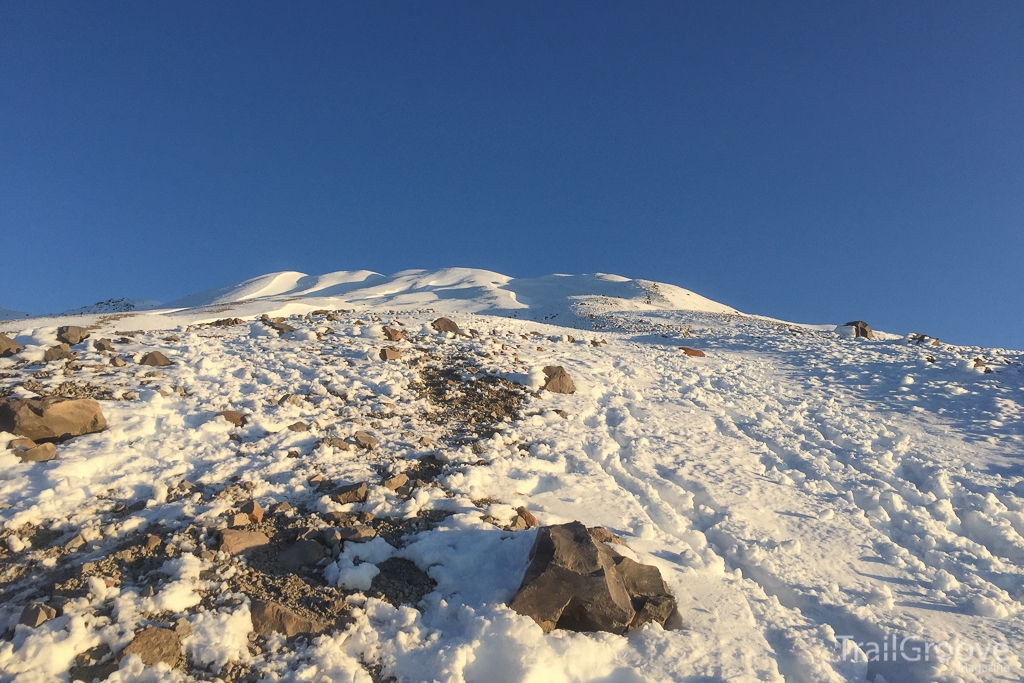 The summit view was made even sweeter by the fact that I could see Mount Adams, thirty miles away in a straightline distance but seemingly so close you could reach out and touch it, which I had also hiked a loop around. Several other mountains were visible that had trails around them – such as Mount Rainier and Mount Hood – which provided ample inspiration for future adventures in Washington and Oregon. Looking into the crater of the volcano, the surrounding mountains, and the intriguing waters of Spirit Lake (which are filled with floating dead trees that were blown into the lake by the May 1980 eruption) made the time fly by. We were still able to enjoy beautiful views on the way down, although the snow was starting to soften up and we encountered several groups of hikers headed up.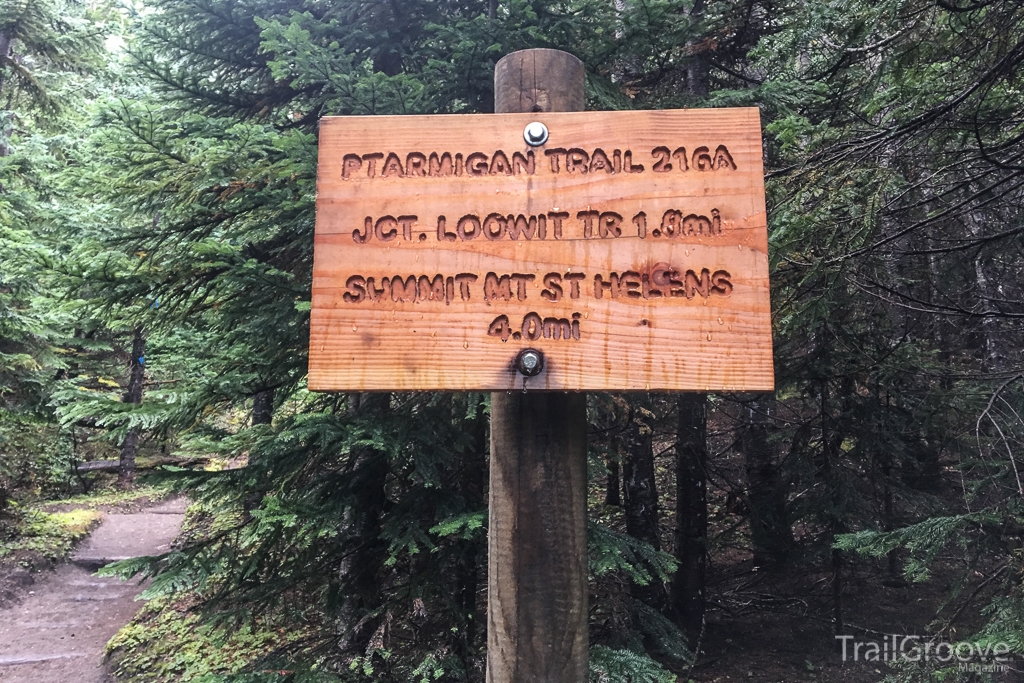 While the mountains in Montana, the state where I reside and do most of my backpacking, has amazing mountain ranges which provide a lifetime of backpacking, you are almost always hiking in the mountains rather than around them. While this experience is incredible in its own way, a hike involving something like Mount Saint Helens is something different to experience. My take on this could be partially due to the novelty of the experience, hiking around mountains provides a sense of scale and majesty that is different from trips which venture into the heart of mountain ranges, even if you do climb a peak along the way.

Information: A permit is required to climb Mount Saint Helens. Please the permit information page on the website of the Mount Saint Helens Institute for current regulations.
Getting There: Travel on Forest Road 90 and near Cougar, WA turn north onto FR 83. Drive north on forest road 83 to forest road 81. Make a left onto forest road 81 and drive 1.6 miles and turn right onto FR 830. Follow this to the trailhead.
Best Time to Go: Mount Saint Helens can be climbed year-round, although winter ascents require technical skills and equipment. Summer can be uncomfortably hot as the climb provides little shade and the rocks can radiate heat they absorb from the sun and windblown ash and dust can be irritating. The weather can be less reliable, but late fall can be a perfect time for a climb.
Maps and Books: The Green Trails Map for the Mount Saint Helens National Volcanic Monument is an excellent resource, National Geographic offers their Trails Illustrated Mount St. Helens and Adams Map, and this guidebook provides detailed information about hiking in Mount Saint Helens National Volcanic Monument.
2