John Muir Trail Tips and Hiking Guide
---
Some years ago I was eating breakfast with my wife, Lyn, at the Vermillion Valley Resort when a group of unusual looking people sat down at an adjacent table. They were wiry and weather beaten and gave off a raised-by-wolves vibe. They proceeded to eat enormous platters of food, which they washed down with beer. They turned out to be thru hikers from the nearby John Muir Trail (JMT). After they told us a little about their trip, I said to my wife, "I want to do that! – or, at least, I want to look like that."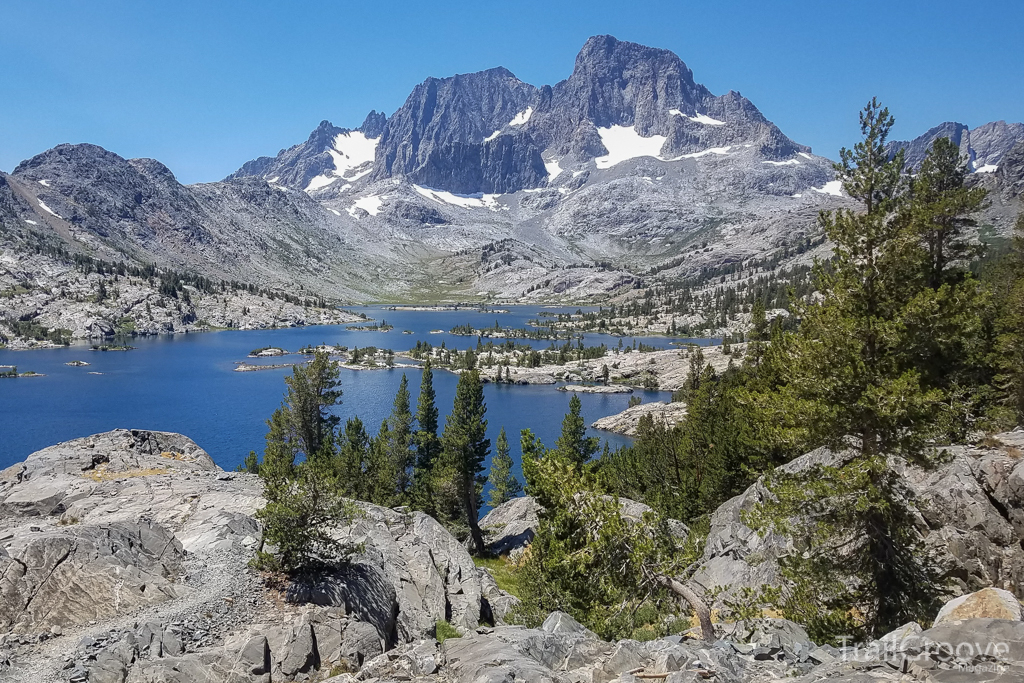 Since then, I have hiked the JMT three times. I would like to share some tips and tricks I have learned that will be helpful to anyone attempting the trail for the first time. I will focus on information unique to this trail and throw in some general thru hiking advice. I assume you know how to backpack, or you wouldn't be reading this.
Because (in my opinion) the JMT is the best long trail on the continent, it is very popular, so scoring one of the few permits awarded is difficult. You must plan ahead and apply 168 days before the date you plan to hit the trail. After you apply, you will be put in a lottery for your start date. If you lose, your application will be rolled forward every day until you win, which you probably won't. Your chances are something like 5%.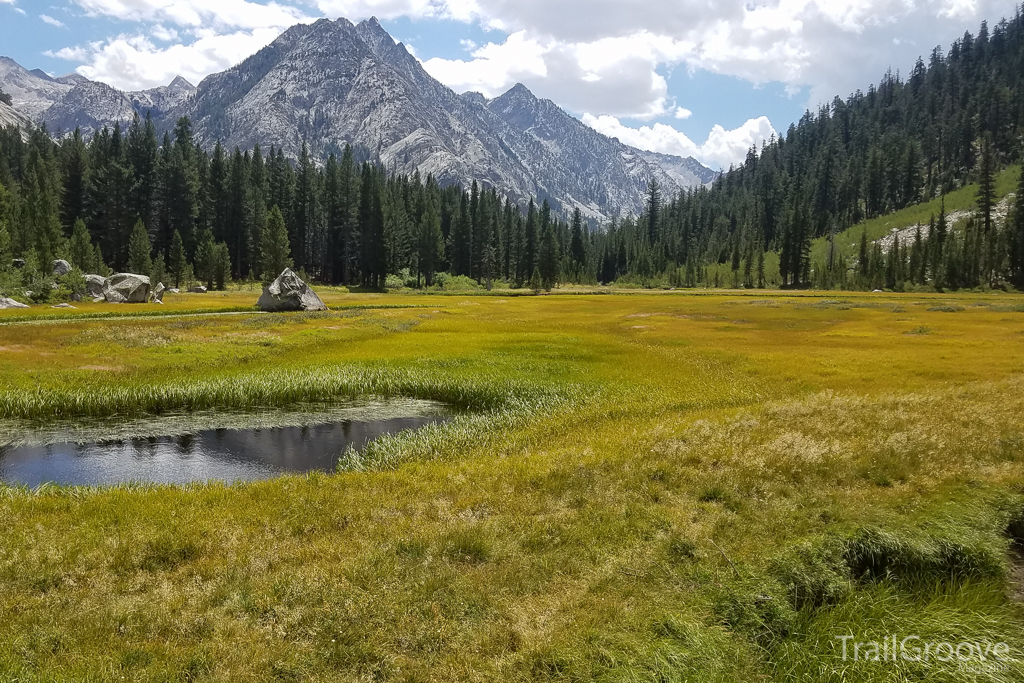 Now the good news: Your chances of scooping up a cancellation are quite good if you know this trick: cancellations are posted at 11:00 A.M. every day. If that doesn't work, you can get to the JMT through the national forest just outside Yosemite National Park and still hike 80% of the JMT. Rush Creek Trail leads to the JMT and is easily accessible from Silver Lake on the June Lake loop off of highway 395. National forest permits are much easier to get. But beware: All of this information as well as the information below may change due to changing pandemic restrictions and the aftermath of wildfires.
Most people prefer to begin at the north end of the JMT in Yosemite Valley because the elevations are lower at that end. The south end is 211 miles away on top of Mount Whitney. If you start there, you begin by gaining 6,000 feet on the first day. As to timing, August is the best month because there are fewer bugs, probably no snow on the trail, and the stream crossings are not life threatening.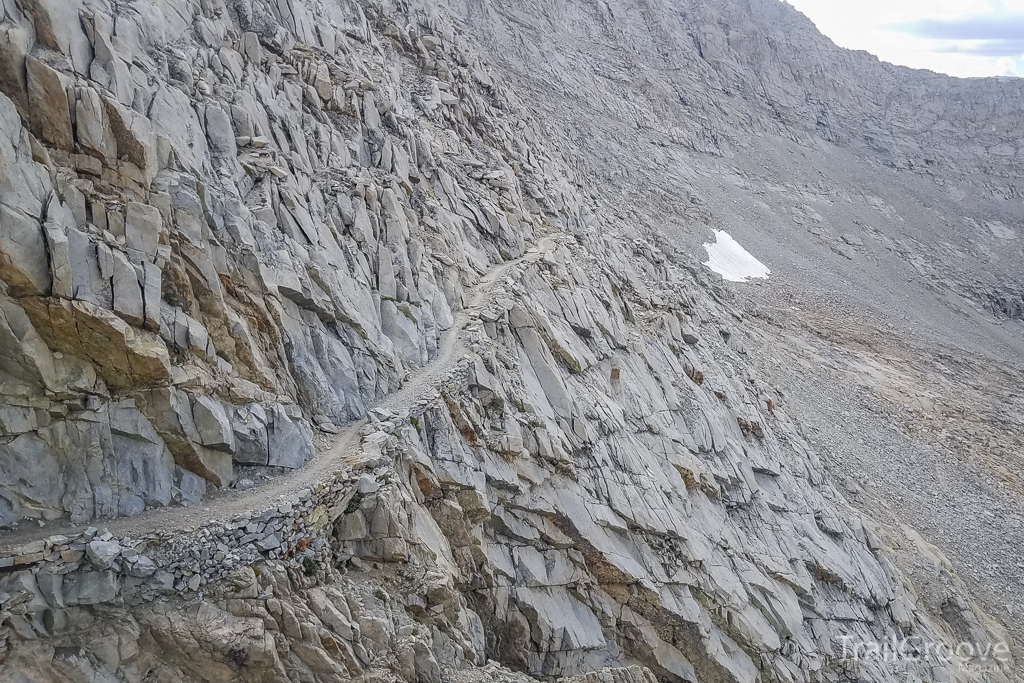 Many people who plan to hike the whole trail send a resupply box ahead to one of three rustic resorts located along the north half of the trail. These places also have small stores where you can pick up almost anything you forgot to pack. The first is Red's Meadow, but it is the least practical because it is only about five days in. Next is Vermillion Valley Resort (VVR) about two days short of the mid point. They are very kind to thru hikers (The first beer is on the house.), and you can get a shower. Close to the half-way point is Muir Trail Ranch (MTR). The beauty of this detour is the hot springs in nearby Blayney Meadow. They are very therapeutic. Red's is smack on the trail, and VVR and MTR require short side trips. At VVR you can rummage through boxes of food and gear that other hikers have abandoned. You will find a surprising amount of quality stuff. MTR stopped providing this service because of COVID.
There is an interesting feedback loop related to the question of whether or not to resupply. The lighter your pack, the faster you can travel, which decreases the number of days on the trail, which decreases the amount of food you need, which decreases your pack weight, which…If you can carry a 35 to 40-pound pack 15 miles a day, you probably won't need to resupply. It is worth a shot because you can scoop up abandoned supplies and because, as they say, "The trail provides." This expression is based on the thru hiker subculture that almost guarantees that people with extra supplies will help those who have run short. Do not count on finding abandoned supplies in the bear boxes scattered along the southern half of the trail. There are signs discouraging this that people tend to obey.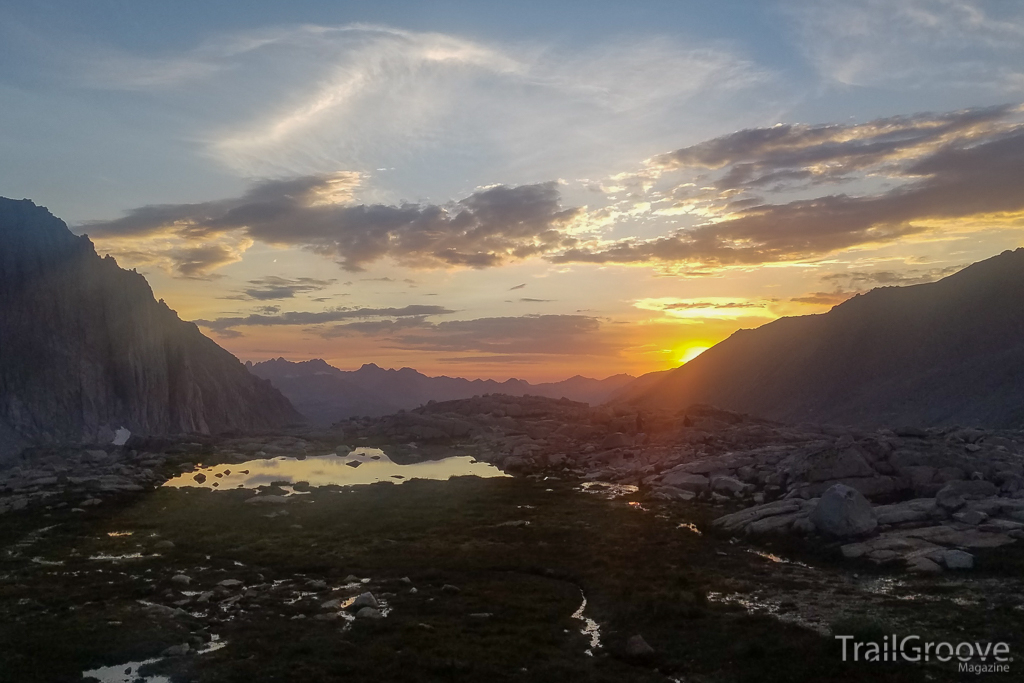 I'll assume you know about safety and first aid supplies, but let me make a few suggestions. There is very little cell service on the JMT, with Whitney summit being an interesting exception. For this reason, I pack a good first aid kit and a PLB1 Beacon. If I ever push the little red button on this gadget, somewhere a helicopter will take off.
You should know what lightweight gear you like, but I have two suggestions. The air is usually quite dry in the Sierras, so you can use a single wall tent and rarely be bothered by inside condensation. I take a very light sleeping bag, but I also pack lightweight down jacket and pants. In case of a cold snap, I wear my down outfit to bed.
If you prefer a real map, as opposed to a phone app (such as Gaia GPS), a good map set from Tom Harrison Maps can be found here, and National Geographic offers a map guide as well. Muir pass is the only pass you needn't worry about getting stuck at. You can spend the night in the amazing Muir Hut. When choosing a base camp for your early morning ascent of Whitney, you want the highest flat spot with water.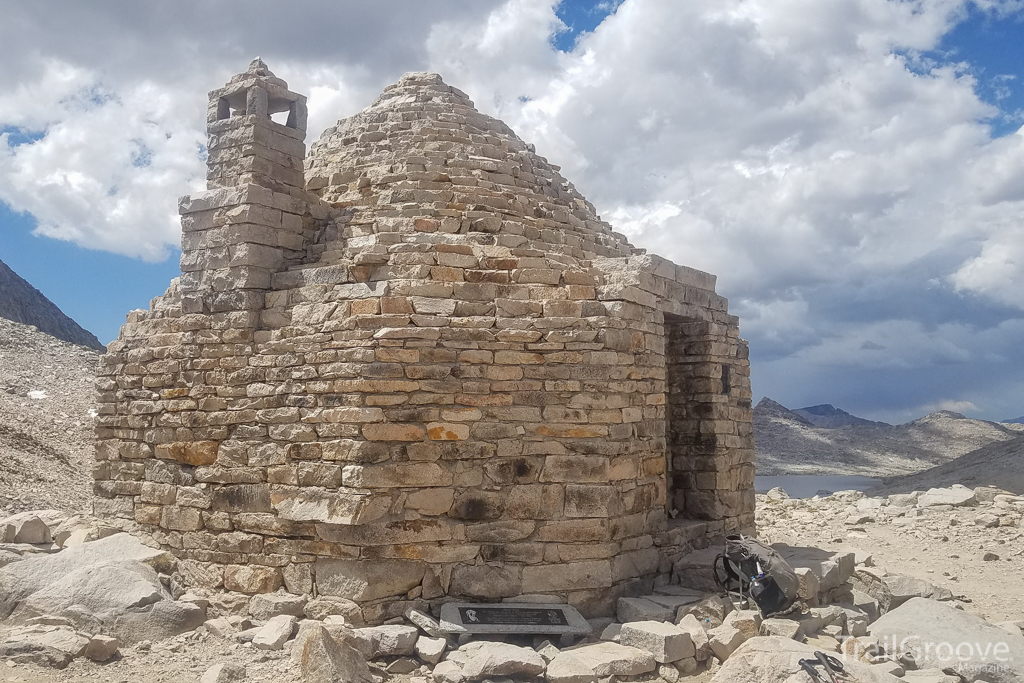 What about transportation logistics? Specifically, how do you get back to your car? Shuttling a car to the other end of the trail takes at least half a day. There is a shuttle from the south end of the trail to the nearest bus line. This bus will take you to the YARTS bus line that you can take back to Yosemite Valley. Other options exist as well for piecing transportation together, but while the pandemic lasts, self-shuttling for your JMT hike is a good way to make your thru-hike possible.
The John Muir Trail offers an unforgettable hiking experience, and stretches some 214 miles through California's Yosemite and Kings Canyon National Parks while passing through several wilderness areas along the way. The youngest person to hike the whole trail was Sara Harris, age 6, and the oldest person to complete the trail was the author of this article, George Graybill, age 80.
1