The Sheltowee Trace: A Long Hike in Kentucky & Tennessee
---
With time rapidly running out to hike one of the big three trails this year or having run out already, it may be time to consider a shorter long trail once the present situation with COVID-19 becomes settled, hopefully sooner rather than later. Trails like the Colorado Trail, John Muir Trail, and Long Trail (see Thru-Hiking: the Junior Version) will certainly get plenty of attention after social distancing regulations are relaxed and when current closures come to an end, but there are lesser known hikes, such as the Sheltowee Trace, worth considering once things return closer to normal.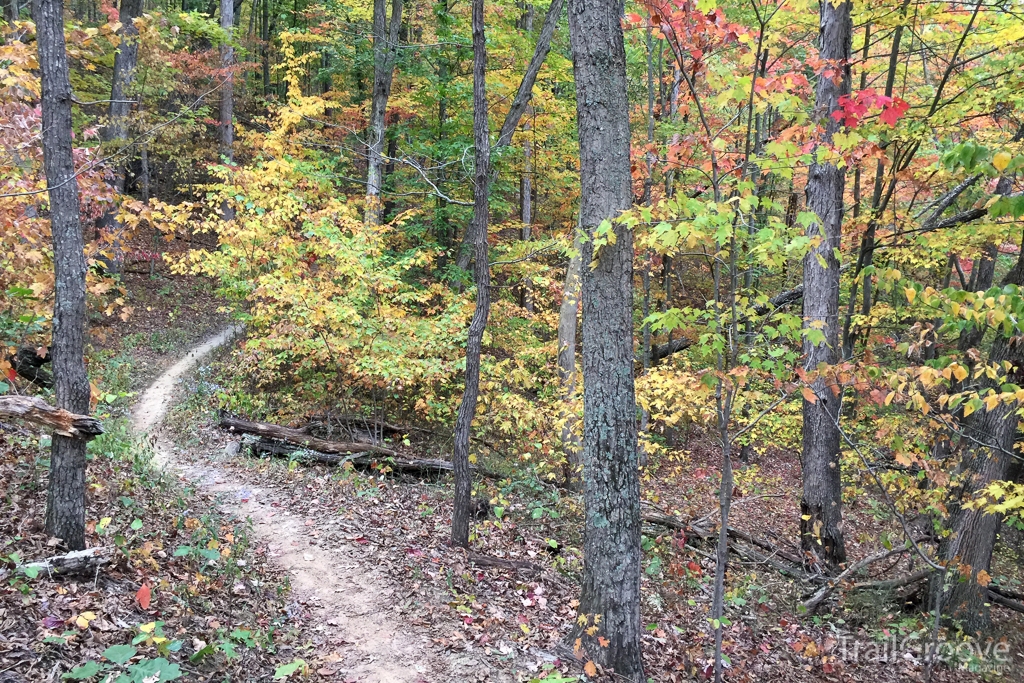 The Sheltowee Trace, known as Kentucky's Long Trail, begins north of Morehead in the northern part of the state. From there it meanders south and west 333 miles all the way into Tennessee. Most of the mileage is within Daniel Boone National Forest with additional distance in multiple state parks and Big South Fork National River and Recreation Area; the southern terminus. Most of the route is dedicated hiking trail. However, as a newer route, there are some portions on Forest Service roads and a few significant road walks. The Sheltowee Trace Association (STA) manages the trail and is continuing to work to put additional miles on dirt.
Geologically, the path travels through the Cumberland Plateau and the Cumberland Escarpment. This formation is known for impressive sandstone cliffs, numerous waterfalls and even stone arches. Historically, the area is interesting as well. In 1775 Daniel Boone and a large group of axmen began cutting the "Wilderness Road" through the Cumberland Plateau, opening the area to European settlement. In fact, the trail is named after Boone. Legend has it that Boone was captured by the Shawnee and eventually adopted into the tribe by Chief Blackfish. He was given the name "Big Turtle," or Sheltowee. The trail also runs through the site of the Battle of Camp Wildcat, one of the first Union victories of the Civil War.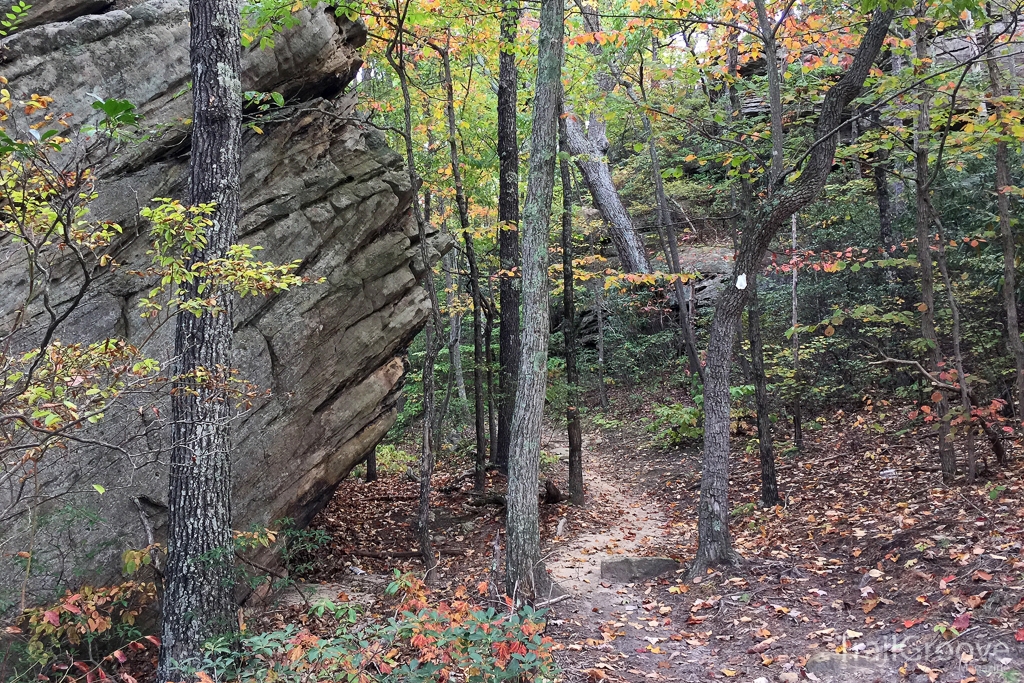 Starting in the north it soon becomes clear that despite not being in a mountain range, there are still significant elevation changes to deal with. While steep at times, the climbs and drops are rarely more than 400-500 feet. After some ridge walking there's a road walk to cross I-64 and some miles on Forest Service road. These will not be the last stretches of road walking. It is quickly apparent that the trail is generally well blazed with either diamonds or turtle symbols. However, the map set came in handy on more than one occasion. At 24 miles, the blazes take you right through the town of Morehead, a very handy resupply location.
Despite the occasional road walk, the Sheltowee Trace provides a parade of highlights that, for me, get more impressive along the way. Cave Run Lake has some great overlooks with camp options nearby. Less than ten miles further is Furnace Arch, the first of many natural sandstone arches along the route. By mile 65 the trail hits Clifty Wilderness and heads into Red River Gorge. Designated a national natural landmark and national archaeological district, the area offers impressive views, cliffs, and additional arches. There are also creek crossings to deal with in the gorge. Most are shallow, but a couple will be well above the top of a hiking boot. All major stream crossings throughout the trail are bridged, but there are numerous smaller creeks that aren't. With the many stream crossings, running out of water is rarely a concern.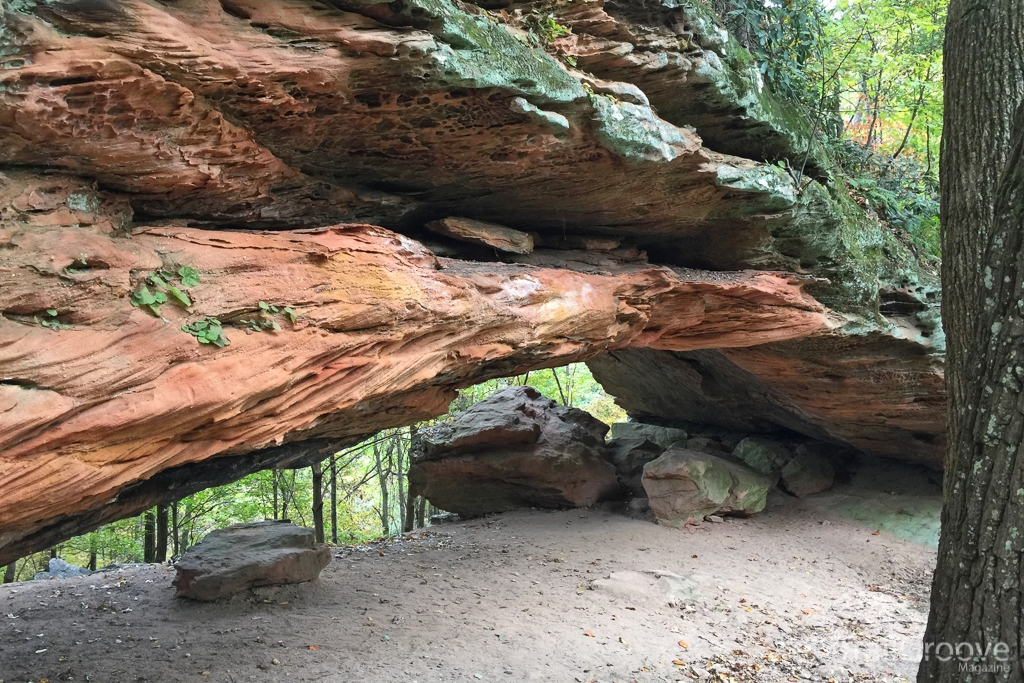 Immediately down the trail is Natural Bridge State Resort Park with its namesake sandstone arch that's 78 feet long and 65 feet high. The nearby lodge has a restaurant as well as rooms. It's a great place to take a break without needing to leave the trail. Another state park on the route is Cumberland Falls State Resort Park. The Sheltowee Trace takes you right past this "Niagara of the South" and the 70 foot drop of the Cumberland River is impressive. Interestingly, the constant mist generated by the falls, combined with a full moon, provides one of the few locations on earth where you can consistently see a lunar rainbow, or moonbow if you time things right.
For my money though, the crown jewel of the Sheltowee Trace is Big South Fork National River and Recreation Area (BSF). The trail first reaches BSF nearly 100 miles from the terminus and the falls, arches, and overlooks within the park are second to none. As with all national parks, there is plenty of opportunity for wildlife sightings. Bear bag your food! Despite being close to the finish, now is not the time to hurry. There's too much to enjoy, and the trail gets too steep at some points to hurry even if you want to. Elevations range between 900 and 1500+ feet; more than once making that change in less than a mile. In a couple spots there are cables or ropes to help you through the extreme topography. The extra effort earns you more rewards though. Just as an example, the last 20 miles of trail take you along the Clear Fork and Big South Fork Rivers, past imposing overlooks, near seven waterfalls, four arches, and through Boulder House, a huge jumble of, you guessed it, boulders along Honey Creek.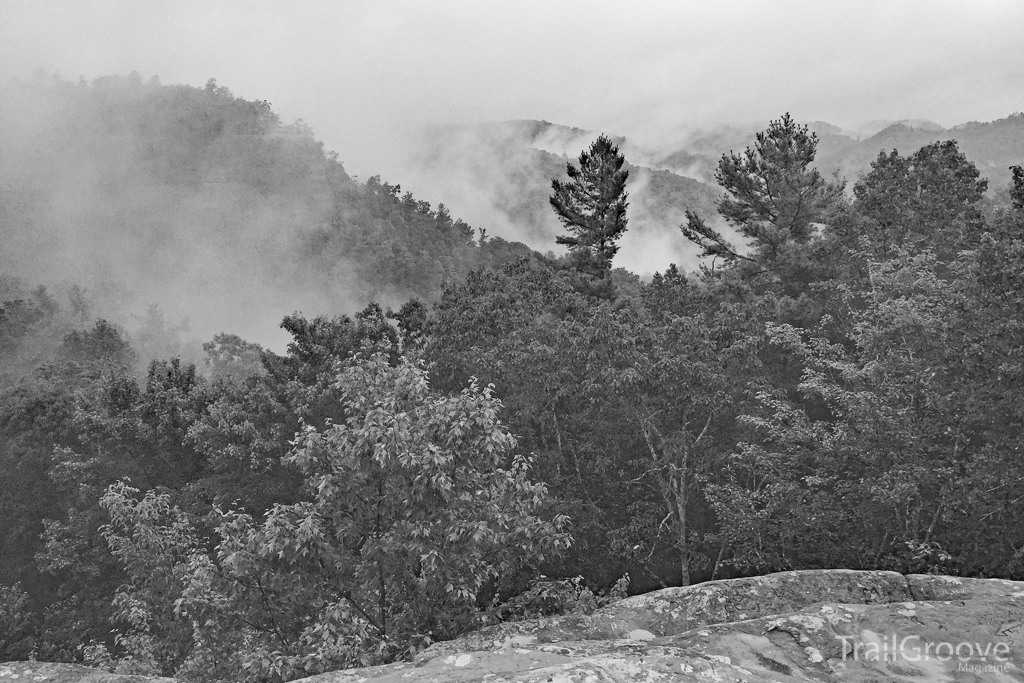 For those looking for a shorter adventure than a thru-hike of the Sheltowee Trace, there are nearly 200 miles of hiking trails within BSF's 125,000 acres. Several link up with the Sheltowee Trace and can be used to create loop hikes of varying lengths. Several of the more popular overnight hikes are listed on the National Park Service's website. Options utilizing the Grand Gap Loop or the park's own John Muir Trail would be my initial recommendations.

Information: A good starting point to research the trail is at the Sheltowee Trace Association website. It contains general information about the trail along with specifics on availability of shuttles and resupply as well as contact information for trail angels. In general, resupplying is not difficult with options 60 miles or less apart. In addition, the STA has an active volunteer base and several will go so far as to accept a mailed resupply box and bring it to you on your hike.
Camping is allowed throughout Daniel Boone National Forest and BSF. A permit is required to camp in BSF but is only $5 per group of 6 or less. The permit is available at the Bandy Creek Visitor Center. A permit is also required to camp in Red River Gorge. Contact the Forest Service, Cumberland Ranger District at (606) 663-8100 for that one. The occasional road walks and hiking through private property/state parks does mean some planning is needed for picking camp locations.
Best Time to Go: September or October work best from my point of view. The weather tends to be dryer and more temperate. The fall color can be outstanding as well. However, the trail can (typically) be hiked year-round. As you would think, winter means you have the trail to yourself. Spring rains means both waterfalls and wildflowers are in top form though the trail can be muddy. I'd avoid summer unless you enjoy sweating and ticks.
Getting There: Northern terminus, take I-64 approximately 50 miles east of Lexington, KY to exit #137. Turn north on Rt 32 then right on Rt 377 to the trailhead. Southern terminus, from Oneida, TN, US 27 south to right on Old US 27, left on Mountain View Rd, right on W. Robbins and left on Honey Creek Loop.
Maps and Books: Paper map sets can be found here and an interactive version of the map is available here. For more on hiking in Kentucky and this area in general, see this Falcon Guide and Day Hiking Daniel Boone National Forest, plus the Trails of the Big South Fork book.
3