COVID-19 Backpacking and Hiking Considerations
---
With the summer hiking season in full swing, we're all as anxious as ever to get outside before winter rolls around yet again. But with 2020 being a very different year and with trails as busy as ever with COVID-19 / coronavirus closures being lifted across the country, it's a good time to look at our routine and approach to the outdoors and find ways to deal with considerations that we are all very much not used to. Here are a few strategies for getting on the trail and ways to adapt your hiking routine to be considerate of others on the trail, and some ways to deal with issues such as physical distancing in the wilderness.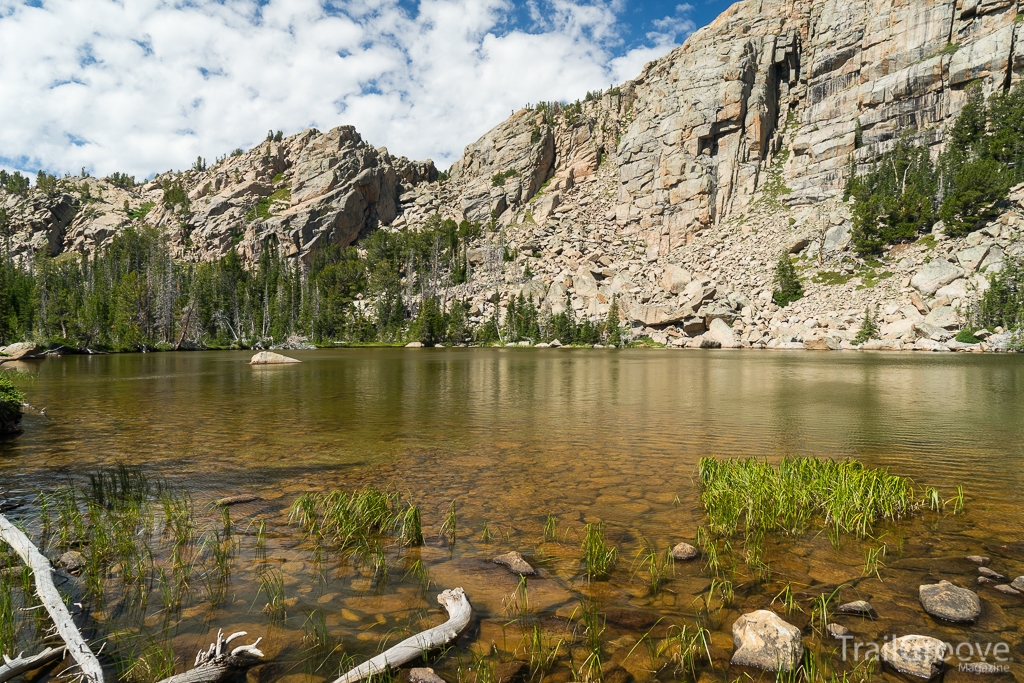 How far should you travel to hike? As long as local closure or quarantine orders are not in effect, that ends up being up to each one of us to decide, but undoubtedly the closer to home the better. Obviously opportunities locally will vary for all of us depending on location, but this may be the summer to get that trip in to a local area that you've already explored, but want to get to know better, or to that area you usually pass up in search of bigger and better destinations farther from home. There is always more to see, and there's always so much to see even in the smallest corner of the wilderness or the woods.
Avoid the super-hyped mega destination. You know, that place everyone wants to see and is on the cover of the guidebook – it will just make it harder to distance at the trailhead (that everyone uses to get there), on the popular trail that gets you there, and in the camping areas once you're there. Instead, pick a quaint destination and if possible, schedule your trip during the week instead of weekends or especially holiday weekends to help spread out trail use.
Keep your hikes shorter. If you cannot pack your pack at home, hit the trailhead, and return home without resupplying, it may be best to consider a different itinerary or hike altogether for the time being. A resupply in a trailside community or a shuttle for example throws a wrench into the social distancing that we can otherwise achieve on the trail and in the wilderness. Additionally, if you need to get home for whatever reason, it will be much easier to do so quickly on a shorter (and close to home) hike.
Wear an easily and quickly deployable face covering, either actually on or around your neck where you can put it on in seconds. Let's be honest, nobody likes hiking with a mask on – it's simply not enjoyable and makes those already tough uphills that much harder. But there are times when we'll need to share the trail and due to terrain, distancing may be difficult. If all trail users are able to deploy a face covering in passing and at common areas like trailheads, it makes things easier for everyone.
Avoid taking breaks directly on the trail. On a recent hike, groups taking breaks or otherwise congregating directly on the trail made it difficult for me to maintain physical distance and pass these groups, especially in areas like rocky switchbacks where any detour was either impossible or downright dangerous. Instead, wait to take a break in an area where you can do so a short distance off the trail, allowing other hikers on the trail to pass with a reasonable physical distance. This also goes for the trailhead. Pack your backpack at home so you can grab and go when you get to the trailhead.
Similar to above, avoid stopping for long periods of time at chokepoints like bridges, viewpoints, or areas where other hikers cannot pass you with reasonable physical distance. On another recent hike I arrived at a bridge – the only way to safely cross a 50 foot wide river in the area – only to find a group of 6 people standing on the narrow platform in the middle, undoubtedly enjoying the great view. However, with several hours left to hike in the day I was forced to wait at a distance until the group dispersed. Brief communication and being honest and polite in situations like this can go a long way as well.
To help with physical distancing, hike in small groups, for example among members of your own household, or otherwise in small groups with distancing and / or face coverings utilized on your trip. This either limits your contact with others to those you're already in contact with on a daily basis or gets you out with a small group, but with distancing and protocols in place. Break up any small groups into smaller groups. Take a self-sufficient approach to your gear. As with the closer to home the better, the smaller the group the better, here.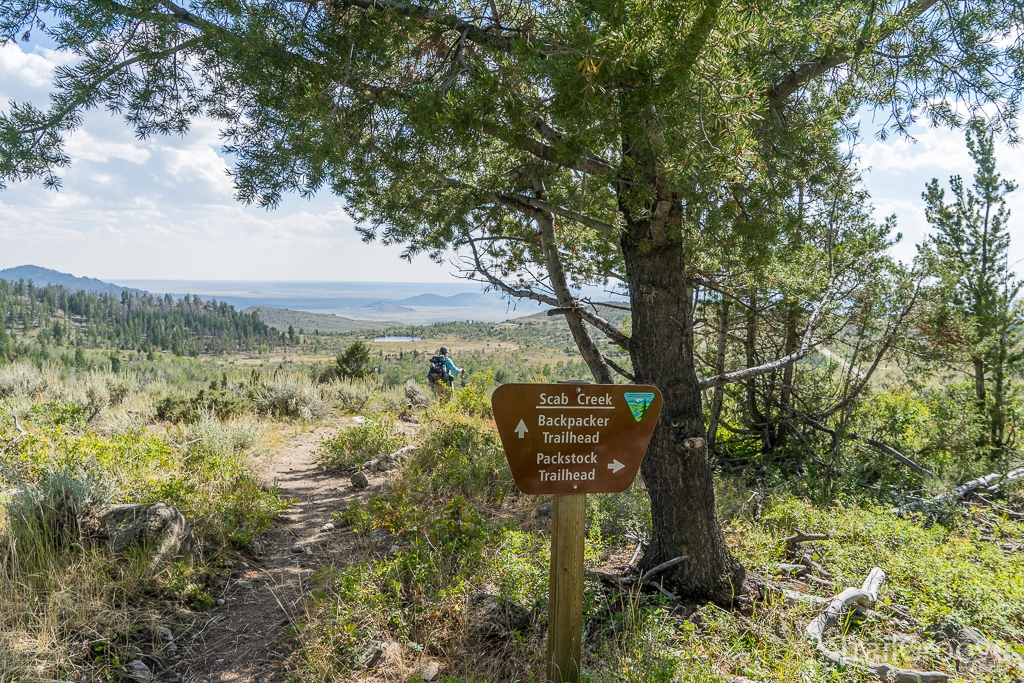 Keep the hike moving and utilize a tortoise and hare hiking approach when needed to separate yourself from other groups. If you simply keep the hike moving, chances are once you get past the area in immediate proximity to the trailhead this will keep all groups moving in the same direction on a particular trail well separated. However, stay aware as you hike and look for other groups ahead as you hike (with the occasional glance behind if you feel you may get passed). When you see another group, alert them to your presence with a quick wave or greeting (so they can deploy a face covering if they are not already wearing one), and step aside to give the group plenty of time to pass. Uphill has the right of way. Bikers yield to everyone in all situations and hikers yield to those on horseback. If you're aware that another group is behind you hiking at a similar pace, pick up the pace a bit. Did another group just pass you hiking at a similar speed as you took a trailside break? Might be time for lunch. These strategies mostly apply to trails where you may, or may not encounter other groups. Always assume another group is on the trail, but if it's too busy, it's probably best to stay home and work on a new backcountry route over your maps.
If you hike with kids or a dog, keep them on a leash (dog) or on a metaphorical short leash (kids). If we are all physical distancing on the trail nothing can break that distance quicker than two hiking parties coming around a corner, one with an unleashed dog, or even worse an unleashed dog for each group, unsupervised children at a campground, etc.
Keep it within your skill level. Whether you are heading out solo or as a family now is not the best time to push the limits. Be honest of your own skill level and with the risk of a particular situation on the trail, whether that be a summit attempt that's a higher class than you are accustomed to or a river crossing, turning around is always an option.
Check the local regulations. No matter where you hike, reservations, hours, permitting, etc. may have different protocols currently in place and closures may be in effect. Check with all land management agencies and verify any local advisories and / or orders before you hike to verify that your intended destination is open, and to verify you will be compliant with any protocols that may be in place.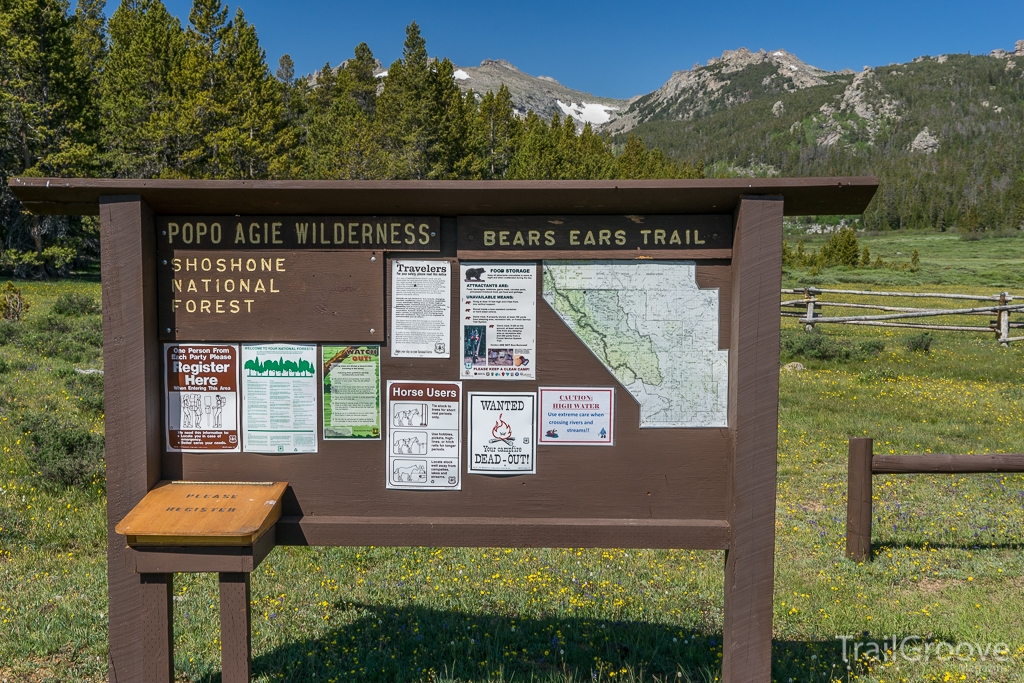 While at first, we may think physical distancing is an automatic in the wilderness, you never know what the trailhead will look like when you get there or how many others had the same idea you had in mind when you planned out a hike. Just like roughly planning out your route beforehand makes any multi-day hike go by that much smoother, by taking a few extra steps to adjust to hiking during these times we can hit the trail while being considerate of other hikers, and have strategies in place for a new set of considerations ourselves.