Garmin InReach Mini: Battery Life with Basic Messaging
---
Although I've been a user of an InReach SE for years – which always met or exceeded my battery life expectations in the backcountry, when the InReach Mini was released – and despite its obvious advantages in the weight and size department over previous InReach devices, I had a few reservations in regards to a possible upgrade. While the weight and size factor would be a step up, custom messaging would be a downgrade – the InReach SE's message composition already reminded me of text messaging on some of the first cell phones, and the Mini just seemed to take that back another level. In addition however, one of my larger concerns was the battery life – not only did some reviews here and there mention subpar battery life, but on paper the InReach Mini's 1250 mAh battery has about half the capacity of my InReach SE. Would the battery life on the Mini be sufficient? Would I have to carry a power bank in addition to the Mini on backpacking trips, negating the weight savings? Eventually the size and (potential) weight savings of the InReach Mini were hard to overlook and I decided that I'd just have to test it myself.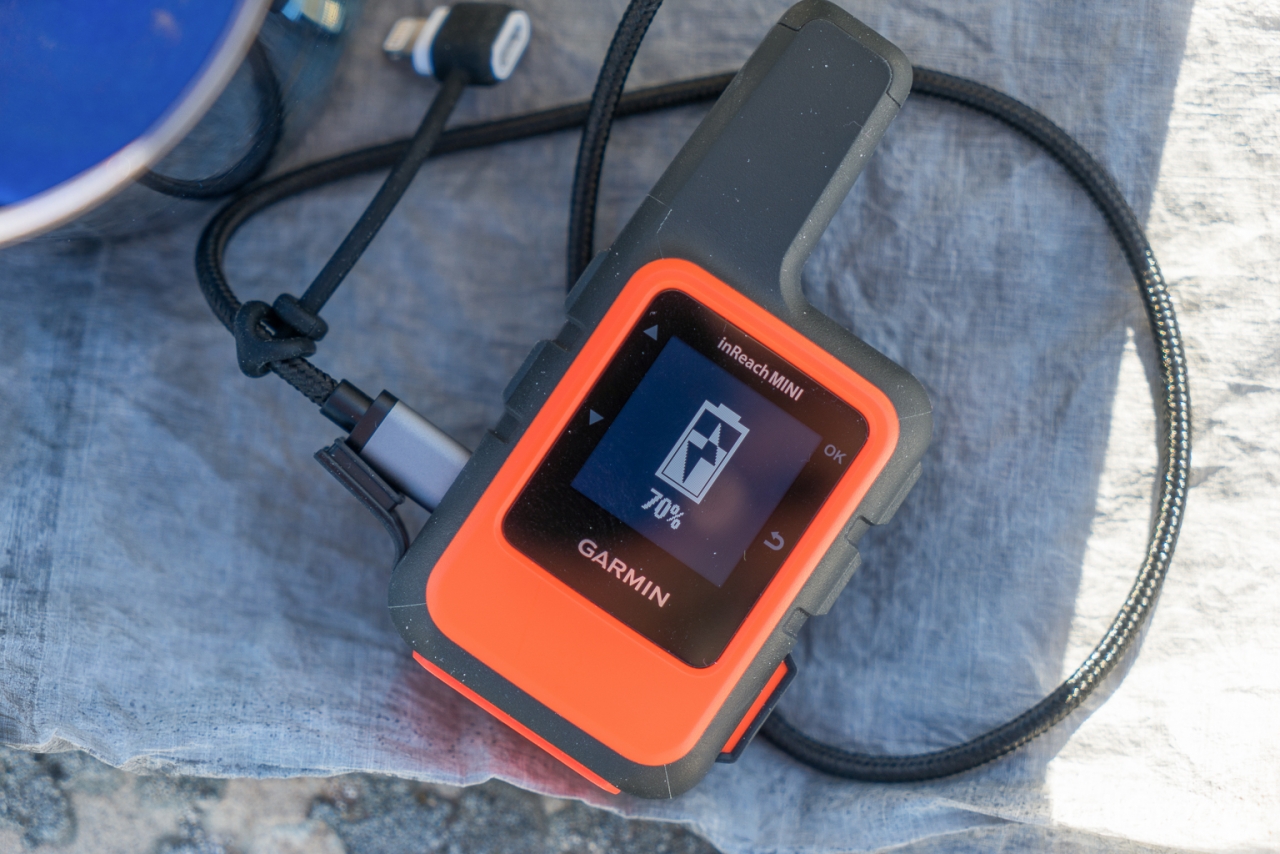 While our full review of the InReach Mini details additional battery life scenarios where the device is left on and tracking utilized, my usual method of utilizing a satellite communicator when backpacking is to turn the device off during the day and night and send check in messages once a day with a possible quick back and forth custom message or two, and a message check in the morning before leaving camp. Additionally, I'll probably update the weather forecast offered on InReach devices once or twice during a multiday trip.
My test took place over a 5 day backpacking trip that was equally clear and equally cloudy and rainy (with a little hail thrown in). Due to the more inclement weather combined with several passes that needed to be traversed along the route, I updated the weather forecast on the device several times during the trip, sent a preset check-in message daily, checked messages each morning, and also had a few short custom conversational exchanges (note: Bluetooth was turned off on the device). The result? Extremely surprising – after 5 days of this routine the device had a solid 91% battery life remaining. Additionally I've observed a low self-discharge on the device in the range of around 1-2% a week.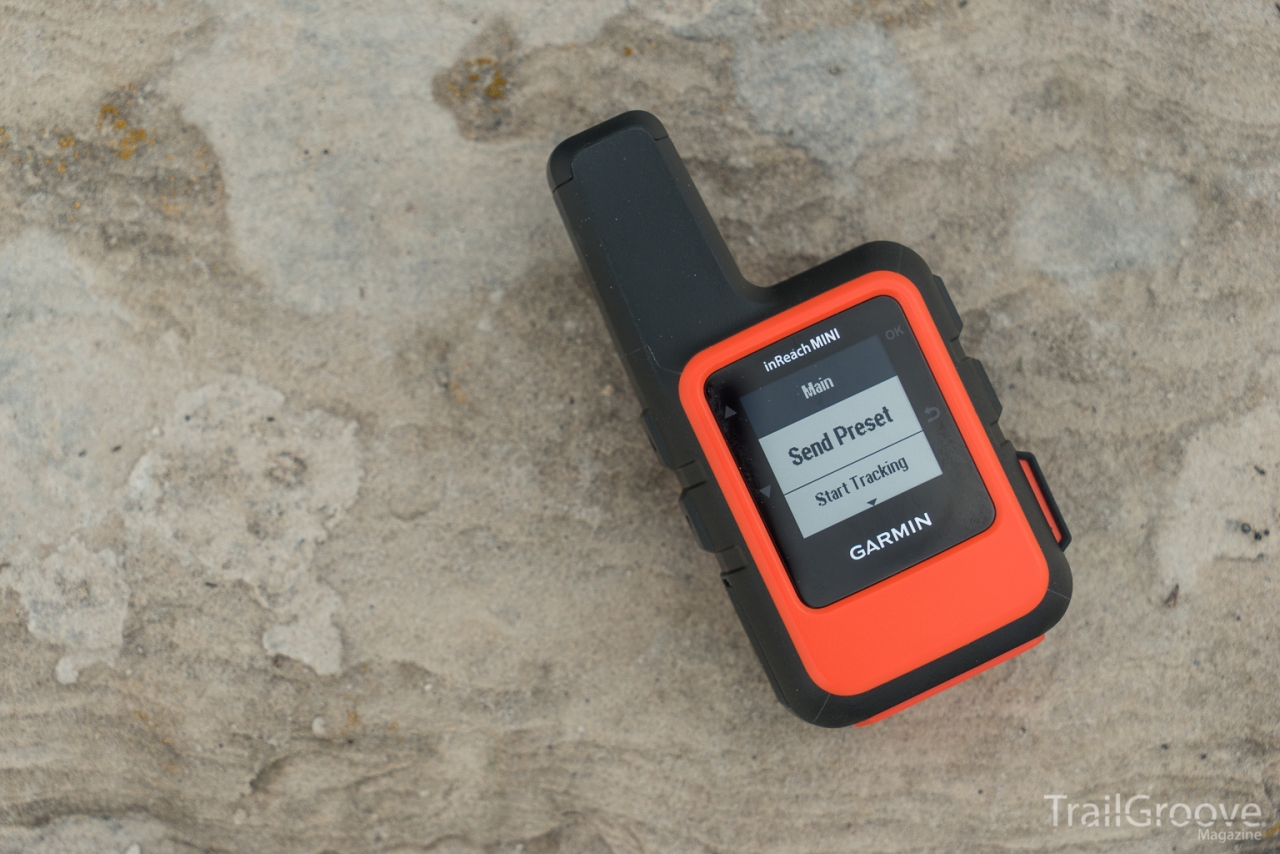 Thus, for messaging usage and to have along for SOS functionality I'd describe the battery life of the InReach Mini as excellent and capacity would be sufficient for the longest duration trips that I'd ever head out on before heading back to resupply / recharge. In fact, daily but minimal usage would require even less care in regards to battery life than I utilized and even for long trips. That said, as a "Mini" device the battery is smaller than other InReach devices and if you'll have tracking on and like to send tracking updates frequently, it may be best to take along a backup power source or go with the larger InReach Explorer+ with its larger battery. Overall however – and for its size and weight – the battery life of the InReach Mini is more than sufficient with relatively minimal usage.
You can take a look at our full InReach Mini review here. Find the Mini here at REI, at Backcountry.com, and at Amazon.com.