Backpacking in the Beaverhead-Deerlodge National Forest
---
"Crowded" at trailheads in national forests in Montana typically just means more cars than you can count one hand, thus providing a degree of solitude that backpackers in states like Oregon or Washington would envy. If a solo experience is what you're after, it doesn't take much effort to find great hikes where the chances of you being the only hiker on the trail are north of 90%. Needless to say, by and large hiking in Montana during the COVID-19 pandemic has not made me feel like I'm putting myself or others in jeopardy.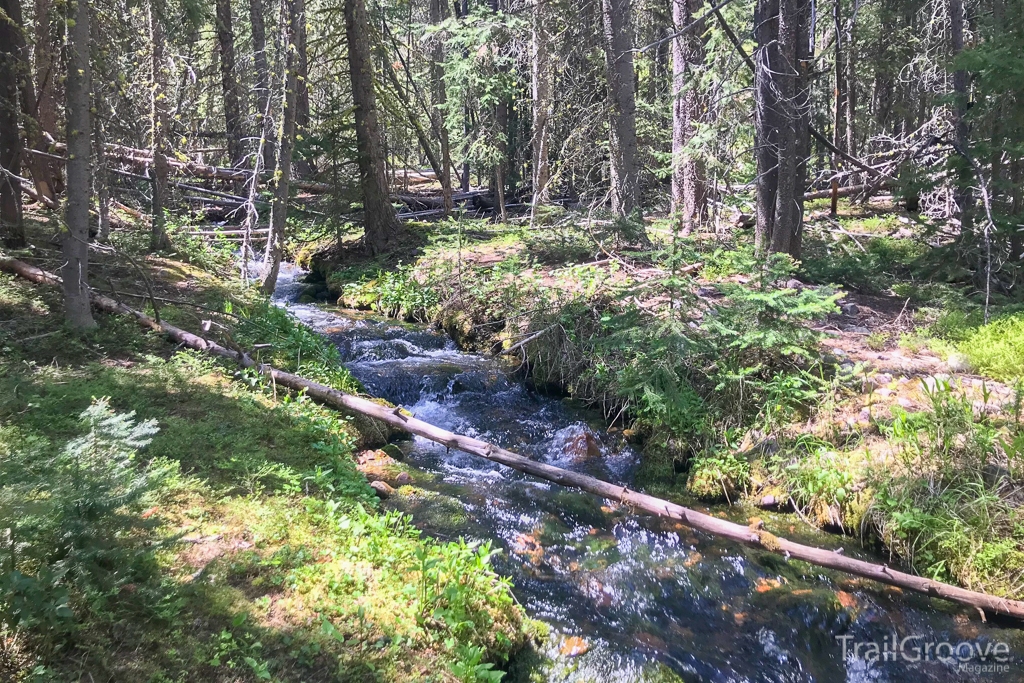 With snow hanging around at the lakes on my favorite in-state local hikes (living close to the Montana/Idaho border caused some consternation in regard to travel restrictions as I could have hiked into Idaho from many trailheads, but wasn't allowed to do so) well into June, I was eager to find some lakes in adjacent Montana ranges that might've melted out sooner and would allow me to be casting dry flies to trout before July. I perused my map collection and guidebooks and finally settled on an outlying lake in the expansive Big Hole Valley. A blurb in a guidebook describing it as "a swimmable mountain lake with fine scenery and plenty of solitude…stocked with cutthroat trout and gets relatively light fishing pressure" was all the motivation I needed to take a Friday off work and make the short drive to the trailhead.
The lake didn't fit neatly into any mountain range – it wasn't exactly in the Pioneer Mountains, but it wasn't really in the Beaverhead Mountains either. It was somewhat of an anomaly. Making it even more intriguing was that when I called the Beaverhead-Deerlodge National Forest for information, no one had any trail conditions to report or had been to the lake – some had never even heard of it. Its location outside of the major developed recreation areas of the forest and its location near the boundaries of three ranger districts made it understandable for me to receive answers of "I'm not really sure about that lake, maybe try calling the other ranger district?" and rather than finding such lack of information frustrating, I found it strangely appealing. With the trail only being four miles to the lake, I figured even if it was a mess of blowdowns and indistinct tread it wouldn't be the worst way to spend an early summer day, especially with such a nice reward at the end.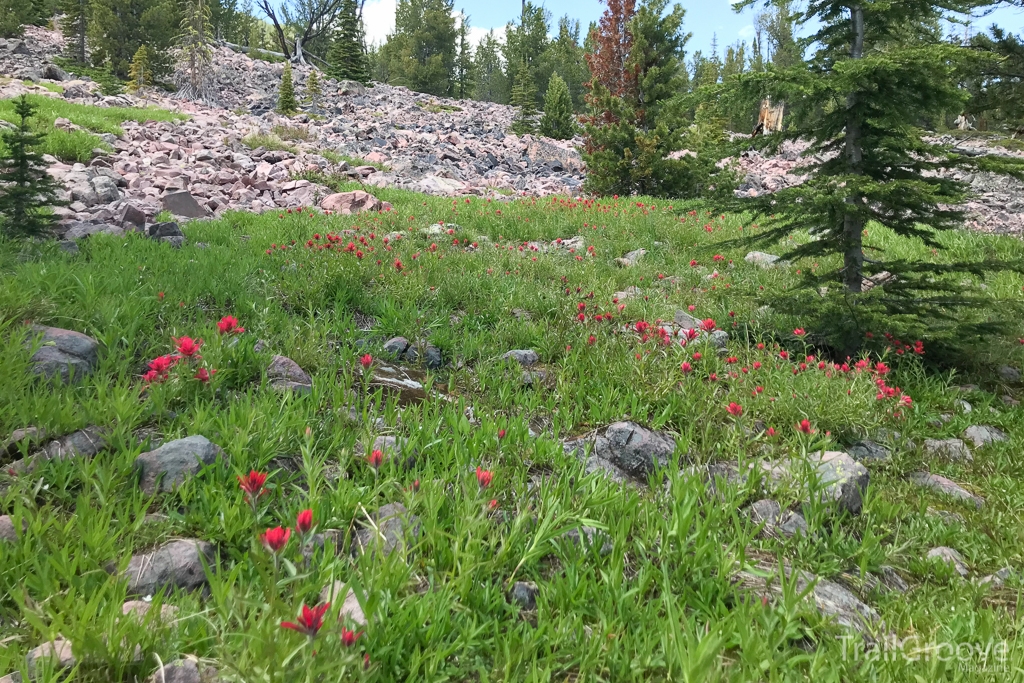 When I arrived at the trailhead after six miles on a dirt road, I was pleased to see I was the only car there and my good fortune continued as I had the trail and the lake to myself for my Friday/Saturday overnight trip. Even with an ample amount of deadfall to contend with on the way up, some of which I cleared using a saw I had brought along (the Forest Service had relayed they'd appreciate any help clearing the trail), I made it to the lake in just over two hours. Other than a minor navigational mishap when the trail and cairns completely disappeared after crossing a large talus field, it was an exceedingly pleasant and uneventful hike in. Many wildflowers were just beginning to peak and it was a perfect temperature for hiking. The guidebook had cautioned that the rocky basin the lake was set in would make finding a spot for a tent difficult, so I set my pack down – exercising a lot of willpower to ignore the trout rising to the surface to snatch snacks of insects – and walked around the lake in search of a spot to camp. Finding the guidebook's description to not be an exaggeration, I gave up on the notion of a lakeside camp and expanded my search area. After I climbed a few hundred feet above the lake to a small bench in a stand of whitebark pines, I finally found a decent campsite that had a view which exceeded my expectations. I set up camp hastily and then returned to the lake to filter water and fish.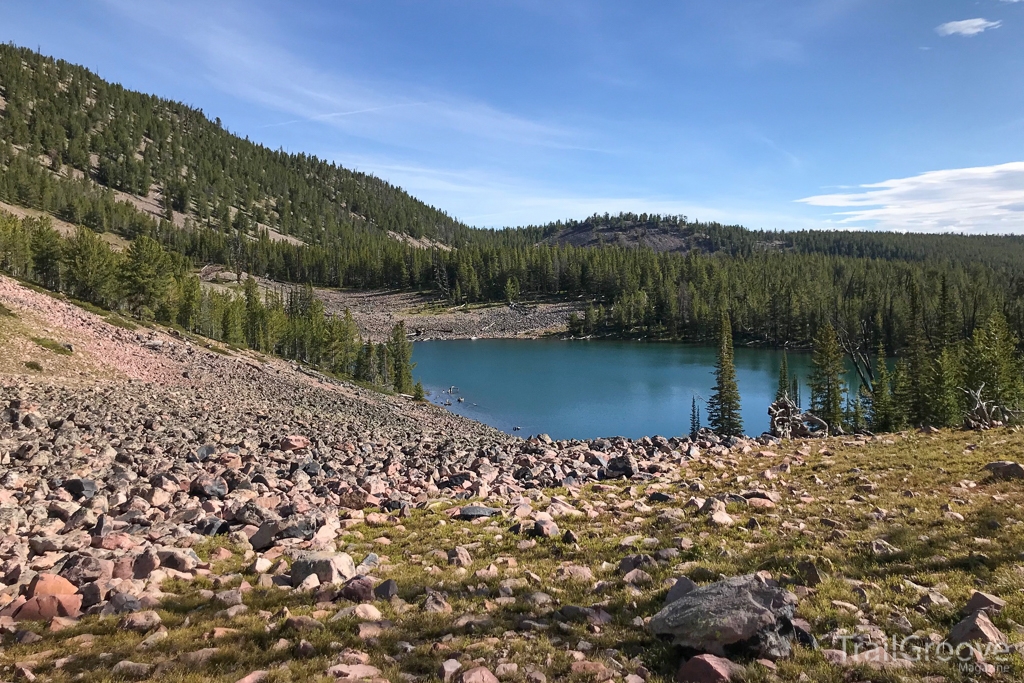 It took me less than a minute to set up my tenkara rod for fishing and in less than a minute of casting and I had a sizeable cutthroat on the line. The beginner's luck wasn't a fluke and I continued to catch fish every few minutes as I worked my way around the lake in the late afternoon sunshine. Before dinner, I took a break from fishing to summit the eponymous peak above the lake which was only 600 feet above my campsite. Its broad summit provided incredible views to the Pioneer Mountains, the Beaverheads, and the Anaconda-Pintlers as well as down into the Big Hole Valley.

Although the mosquitoes made my dinner a more hurried affair than I would have liked, I tend to not complain about mosquitoes too much if the fish are rising and I'm having a good time catching them. It's when the mosquitoes are vicious and the fish are lying low that it just doesn't seem to be fair. I fished for another hour to allow my dinner to settle, then perched back on a rock with a good view and a good book while the sun set over the lake, which didn't seem to fully occur until 10 p.m. Summer days are long in the Northern Rockies, which allows them to be filled with all the good things in life – hiking, fishing, mountaintops, dinners, and reading and relaxing.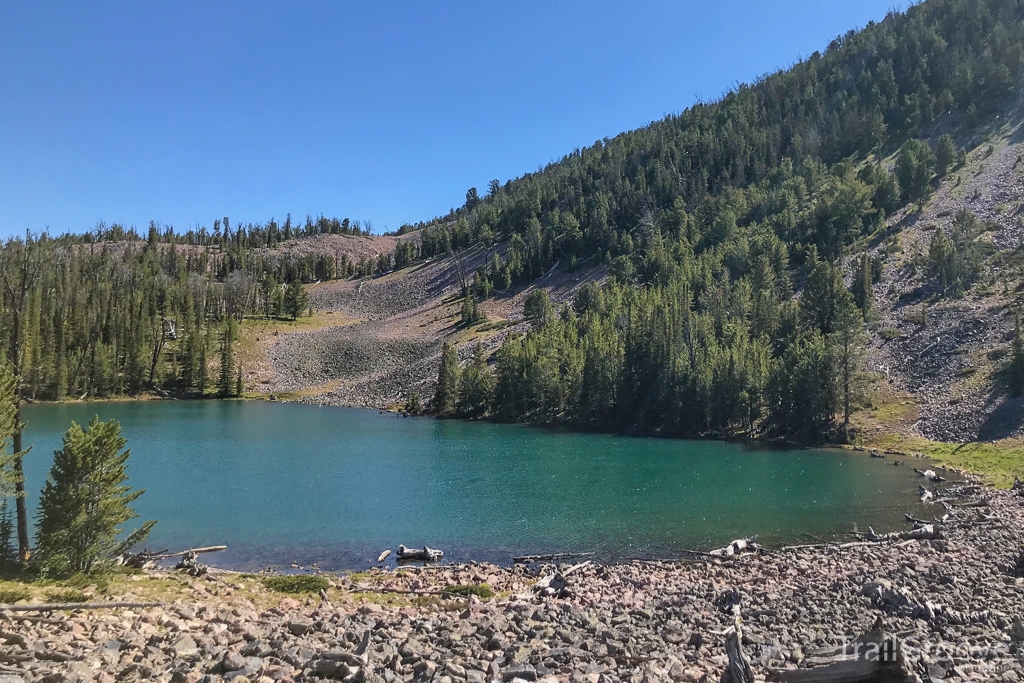 With no real hurry to return home the next day, I started my morning off with a brisk swim and some sunbathing. The fishing was also too good to resist and I caught several more trout – all beautiful Westslope Cutthroats over a foot long – before beginning my leisurely hike out on a trail that had fewer obstacles on it than it did the day before. My car was still the only one in the parking lot upon my return to the trailhead and other than a few cows that were grazing on the lower elevations of the trail it didn't appear as if there had been any other visitors. Hopefully the cows appreciated the cleared trail, as I'm guessing they vastly outnumber the human travelers on this beautiful piece of public land.

Information: The Beaverhead-Deerlodge National Forest is located in southwest Montana and, as Montana's largest national forest at over 3 million acres, it contains an overwhelming amount of recreational opportunities. From cross-country skiing in the winter to backpacking, fishing, and paddling in the summer it is truly a paradise for those who enjoy human-powered recreation. Many great hikes in the forest are detailed in 100 Classic Hikes: Montana by Douglas Lorain and published by Mountaineers Books. Although none of the national forest could be considered crowded by most standards, the Pioneer and Beaverhead Mountain ranges are especially scenic and see relatively low to moderate recreational pressure. For getting to and from the trailhead and for finding obscure recreation opportunities in the area, the Montana Benchmark Recreation Atlas can be useful.
1