Review: MSR Carbon-Core Tent Stakes
---
Listed at just under 6 grams /.2 ounces per stake and costing $30 for 4, the MSR Carbon Core stakes come in as some of the lightest and most expensive tent stakes on the market. After breaking a lot of different types of stakes, or having them fall apart, I'd come to rely on utilizing titanium shepherd's hook stakes all around. They're light, aren't made up of multiple pieces that can come apart, and are generally reasonably priced. The drawbacks: They can be easy to lose, can bend, and don't exactly have the best holding power.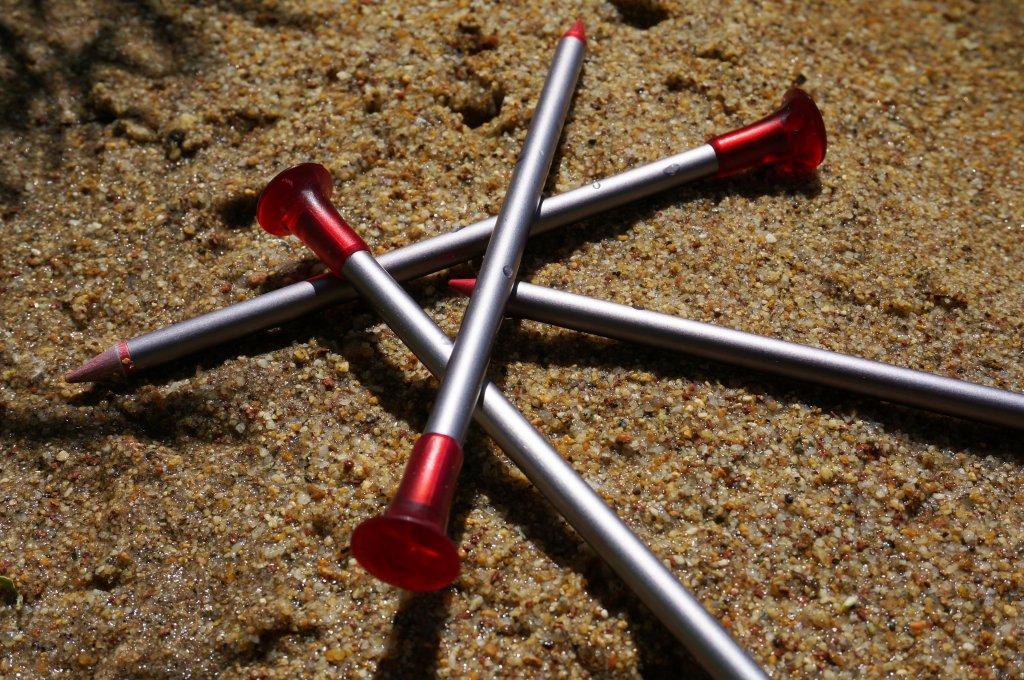 MSR Carbon Core Stakes
While you can purchase shepherd's hook stakes with orange heads to solve the visibility problem, or add your own color with heat-shrink tubing like we described Here in Issue 2. Additionally, placing a rock on top of each stake will usually keep everything in the ground. But it can be hard to resist new gear that's just a touch lighter and might offer just that much improvement when it comes to performance and usability in the field.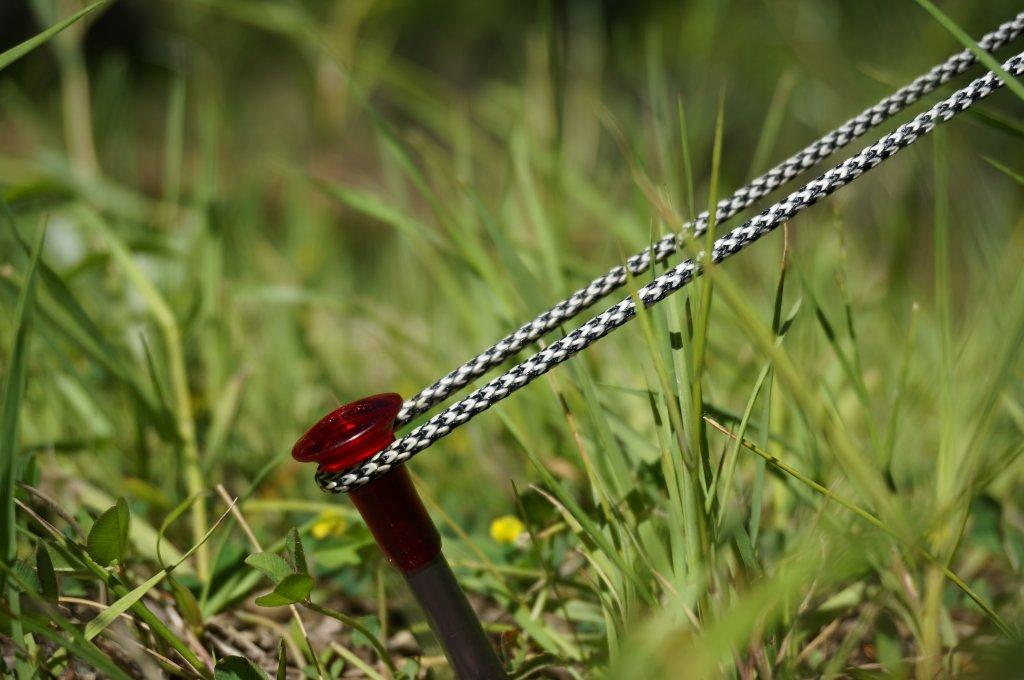 The Carbon-Core Tent Stakes from MSR have a carbon fiber core wrapped in 7000 series aluminum for durability, and a separate plastic / synthetic head has been affixed to the shaft of the stake, with a hole to add a loop of cord if you desire. The stakes have a 6" total length and weighed .2 oz / 5.5 grams each on my scale. They're thinner than I expected, but still quite a bit more robust in size compared to a standard shepherd's hook stake, and lighter than most versions. Grab half a dozen for a trip and it's like nothing is in your hand - And as I inadvertently found out, they even float in water.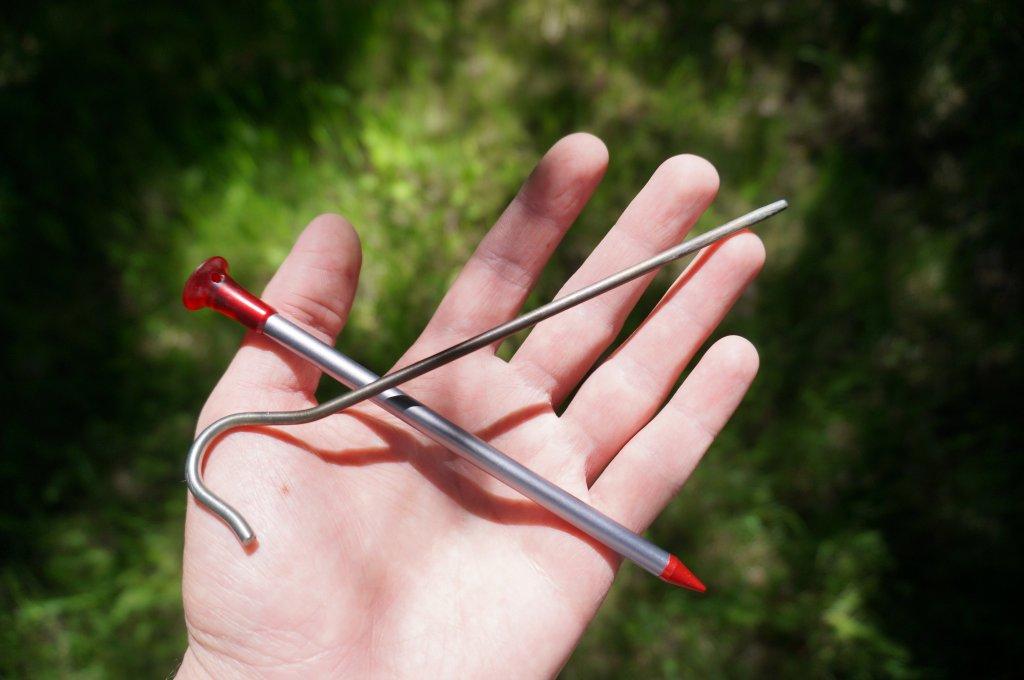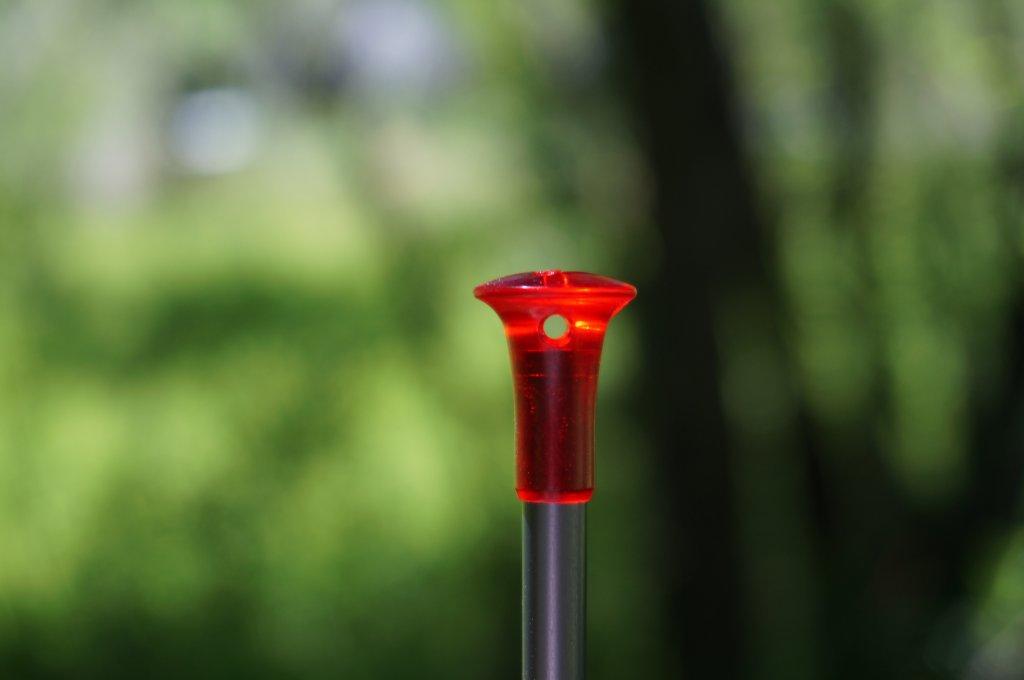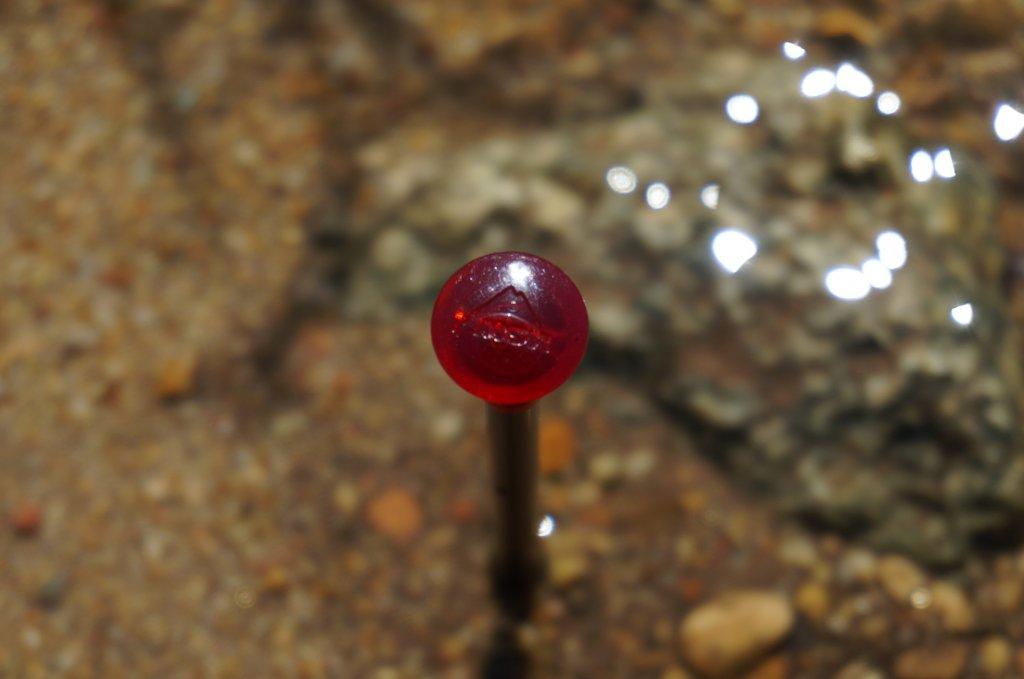 As I talked about earlier, I've had bad experiences with stakes utilizing a 2-piece design in the past, but so far the MSR carbon-core stakes have been holding up well in the field. I haven't been rough on them however, just using my hand or pressure from my foot to get them in the ground. Best of all, the top doesn't tear up your hands like many other stakes. Holding power is good and definitely better than titanium shepherd's hook stakes, but if you need the best holding power that's to be had in soft ground you'd probably best be served by looking at a heavier category of stakes like the MSR Groundhog.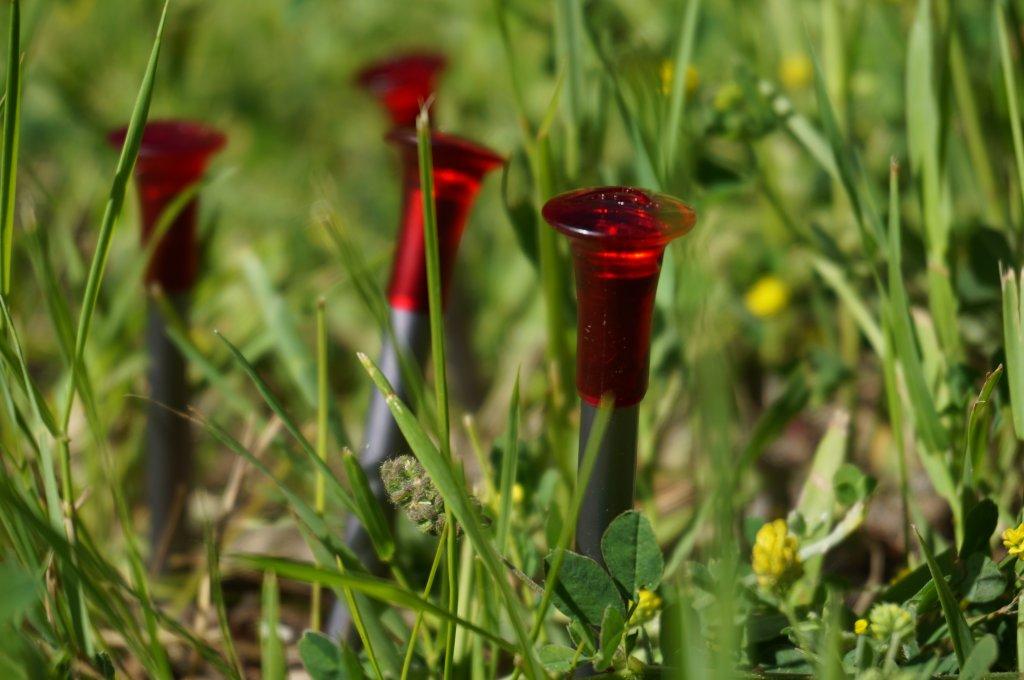 On a recent trip to the Stough Creek Basin in the Wind River Range the MSR carbon-cores worked great for additional tieouts on a TarpTent Hogback, but they weren't enough for the corners with a lot of tension on them in the soft ground of a pine forest when the winds picked up, (Rocks would have done the trick, or a campsite with solid ground, though) and I ended up using 8" Easton Nano Stakes for the corners that had a lot of tension. However, when you consider the weight to holding power ratio, the MSR Carbon-Core Stakes are definitely a contender. I'll be using them in place of shepherd's hook stakes moving forward, mixing and matching with other types of stakes depending on the shelter and types of ground / conditions I expect to encounter.
4 stakes currently retail for about $30, but you can frequently find a deal if you keep an eye out here at REI, at Amazon.com, and over at CampSaver.