Tax Day Giveaway - Trail Designs Ti-Tri Sidewinder Stove System Bundle
---
Note: Contest Ended 4/17/12. The results can be found Here.
Missed out? Check out Evernew at Amazon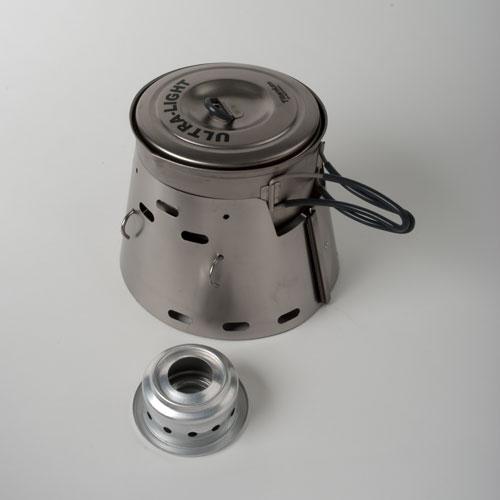 Enter to win a brand new Sidewinder Ti-Tri stove system bundle from Trail Designs - Pot included! This is the exact combo we just reviewed in our current issue. Check out our testing results and see the system in action by reading Issue 1. Win this package and you'll receive:
Evernew ECA253 Titanium Ultralight 1.3L Pot (more details here - perfect for two or large meals for one)
Titanium Ti-Tri Cone
Titanium Gram Cracker solid fuel kit
2 titanium stakes
12-10 alcohol stove
Fuel bottle kit
Tyvek storage sleeve
Enter by posting on the TrailGroove Forum - Each post counts as one entry! We'll randomly select a post on Tax Day 4/17 at 8 P.M. Mountain Time. (If you owe taxes, hopefully this will take away some of the pain) We'll then contact the author of that post via email who will have 72 hours to claim their prize. Otherwise, we'll draw again.
Contest Details:
1) Post on the Forum to enter.
2) Each post counts as one entry.
3) Random post selected on 4/17 @ 8 P.M. Mountain Time.
4) We'll contact the winner who will have 72 hours to respond.
The Fine Print:
For the entry to count, the post should be applicable to backpacking, hiking, the outdoors, etc., and at least somewhat constructive. For instance, we won't be able to count intentionally repeated posts, spam, one word posts (Unless it's a really good one word post), or posts that don't meet our basic forum guidelines agreed to when you Register. Essentially, use good judgement and all your posts will count. 

Thanks for visiting, and good luck!