Marmot Plasma 30 Sleeping Bag Review
---
Prior to becoming what could politely be described as a fanatical backpacker, I might have questioned the wisdom of spending as much on a sleeping bag as I would on a new full-sized mattress. But when your main hobby involves hiking around with everything on your back that you need to be safe and comfortable for days a time, your perspective on such purchases tends to shift. This shift in perspective directly influenced my decision to purchase a Marmot Plasma 30 degree down sleeping bag in spring of 2012.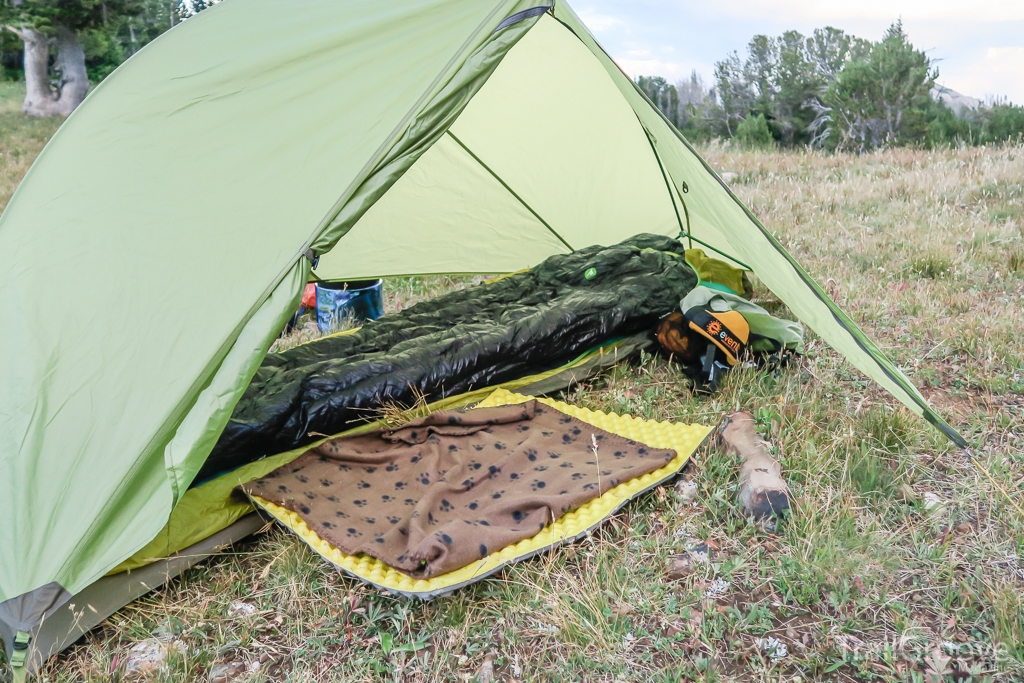 The bag had a retail price of just over $400 dollars at the time which was slightly more than the monthly rent at my third floor, walk-up studio apartment in a Southeastern college town. I suppose I could look back on my purchase as an investment, since the price of down has skyrocketed and the bag now retails at almost $600. It was a bit hard to justify the purchase to myself, but between my obsessive devotion to backpacking and a modest but well-timed tax return, I made it happen. And five years later, I have no doubt that I made the right decision.
The first thing that struck me about the Plasma, and that still amazes me, is the lightness and quality of construction. At just 1 lb. and 7 ounces, it was a full pound lighter than my Marmot Pinnacle 15 degree bag and a more versatile piece of equipment for backpacking in the Southeast. The details, from the stitching to the Insotect Flow vertical baffles to the built-in pillow, were well-engineered and left nothing to be desired in terms of function or aesthetics. The quality of the down, which in the 2012 model was 900 fill (more recent models have featured 875 fill down with Down Defender water-resistant treatment), is nothing short of remarkable and allows for the impressive packability, minimal weight, and required warmth of a premium three-season sleeping bag.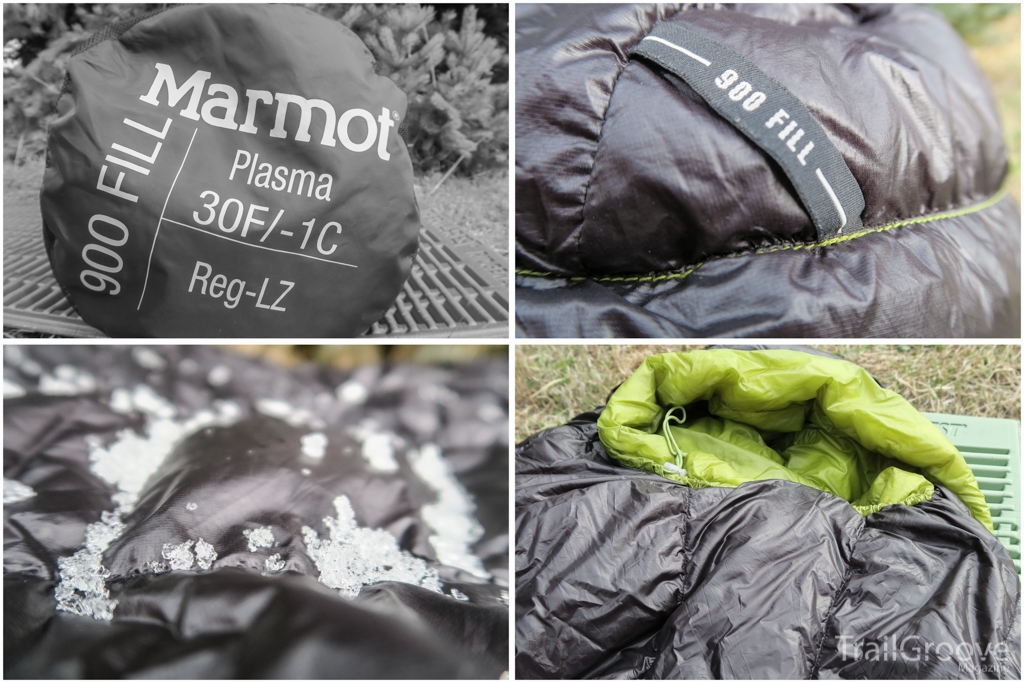 I've spent approximately 100 nights in the Plasma and have been comfortable everywhere from creekside campsites in the southern Appalachians to mountain meadows in the Rockies. I most often pair the Plasma with a NeoAir 3/4 length pad in milder temperatures and opt for a NeoAir All-Season in colder temperatures. This combination has allowed me to be comfortable in the upper 20s to the mid 40s. Adding down booties and a down jacket has allowed me to use the bag as part of a sleep system into the low 20s, but analyzing the effectiveness of that type of mixing-and-matching is perhaps a bit beyond the scope of this congenial and non-scientific review. Although marketed as a 30-degree bag, the European Norm lower limit rating (the temperature at which the average man will sleep comfortably) is 33.6 degrees. However, with wool socks and a lightweight wool baselayer I've put dozens of nights in this bag at temperatures at or just below freezing (typically on a NeoAir All-Season pad, with a 4.9 R value) and haven't ever been uncomfortable.
The compressibility and durability of this bag are, in my opinion, two of its most stand-out features. When packed in a compression sack, like the Sea to Summit eVent dry bag, it takes up about as much space as a two-liter bottle and weighs less than half as much. After five years of packing it, unpacking it, and laying it down in shelters ranging from tents to tarps to bivys to Appalachian Trail shelters to abandoned US Forest Service lookouts, this bag shows hardly any signs or age or significant depreciation in loft. It still looks as inviting illuminated by headlamp when unzipping the tent after a long day now as it did when I put my first night in it.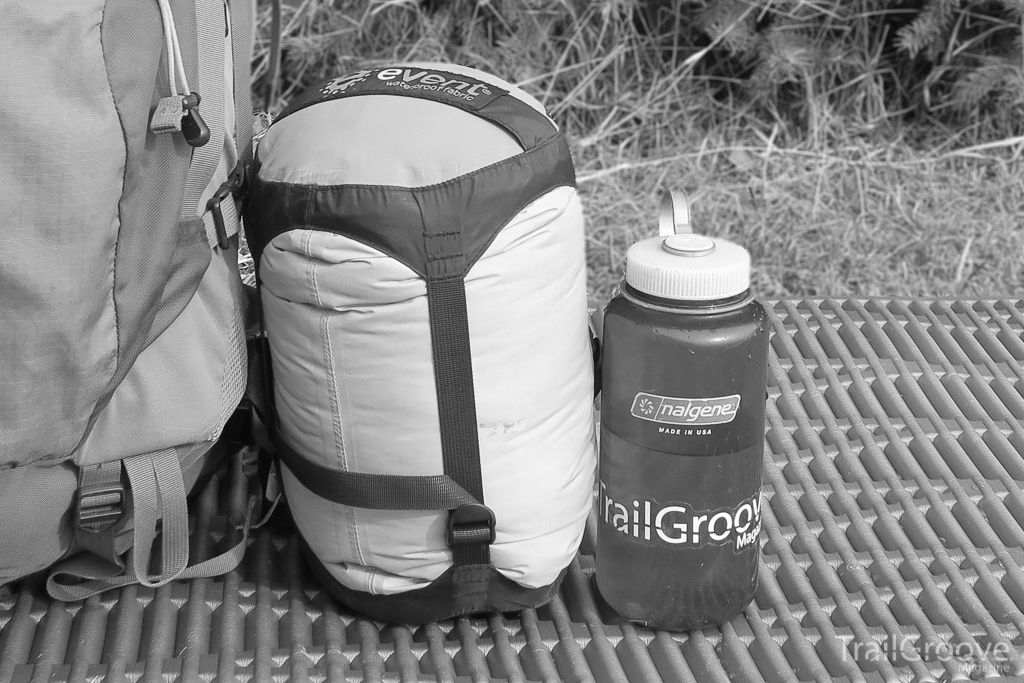 While I've tried to "baby" this bag as much as possible, always making sure I wear baselayers in it to prevent transfer of body oils and dirt to the inner fabric, it has had some rough nights. Windblown snow or rain creeping under the tarp, slipping off the sleeping pad during a deep sleep and waking up off the ground cloth and in the dirt, and the surprise of seeing it blown into a fallen spruce tree from where I had carefully hung it to air out. The fabric shed windblown rain and snow as good as most entry-level rain jackets I've seen, and pretty much renders tent condensation a non-issue which hasn't always been the case with my sleeping bags. The Pertex Quantum shell fabric has yet to show a tear or worn spot and the black outer shell helps a lot with drying it out in the morning when the inevitable dampness in humid conditions manifests itself.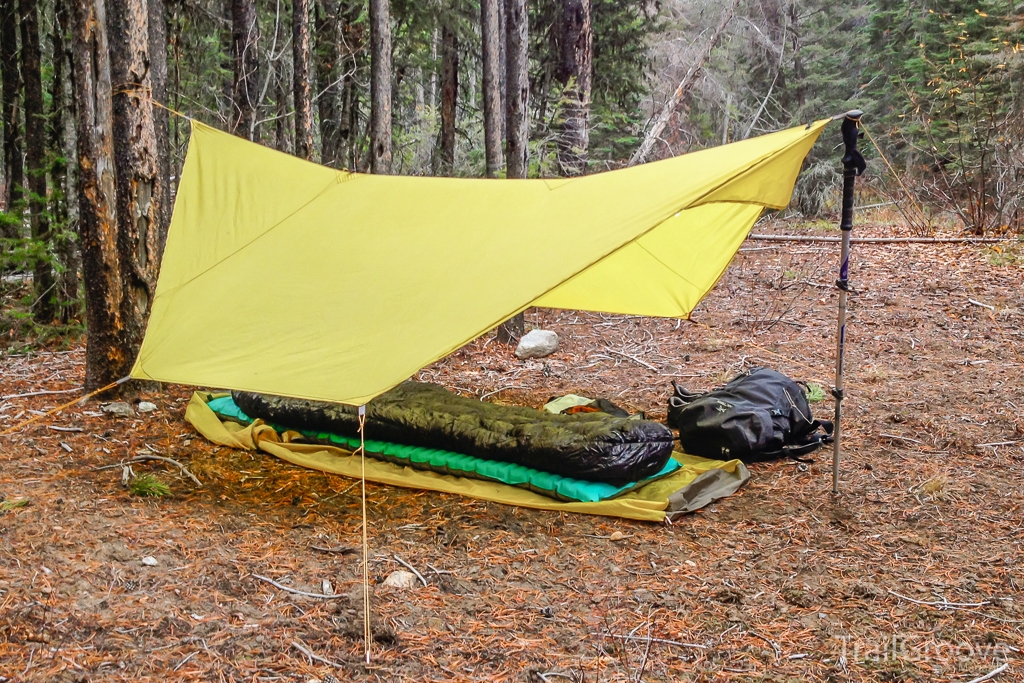 For those accustomed to mummy bags, this bag has a regular-to-slimmer fit. It certainly isn't as restrictive as some bags I've been in, but it also isn't designed for practicing yoga poses in either. I tend to toss and turn a bit when sleeping and this bag has never seemed to hinder my nocturnal adjustments. For average users, this bag is cut in such a way that thermal efficiency is maximized without requiring a shoehorn to enter or exit the bag. The regular size fits users up to 6 feet tall and the long size fits persons up to 6'6" tall. The shoulder circumference of the regular is 60", hip circumference is 58", and the footbox circumference is 43". As noted above, I've found these dimensions to be more than adequate for the average user. 
Zippers on sleeping bags tend to be best when you don't notice them, as otherwise great bags can be ruined by dysfunctional zippers, and this "excellence by lack of distinction" is the case with the Marmot Plasma 30. It zips up and down quickly, rarely snags, and is of a slender and lightweight design that fits in with the overall vibe of the bag itself. A full-length draft tube follows the zipper and prevents any wind or chills from sneaking through. The two way zipper allows for venting, which allows for great thermal management and the ability to remain comfortable in a variety of temperatures. I tend to start most nights off with it slightly vented at the bottom, and then increase or decrease the opening as my comfort dictated. The zipper pull is actually pretty nifty looking and easy to grasp, which I suppose should be expected given the cost of the bag.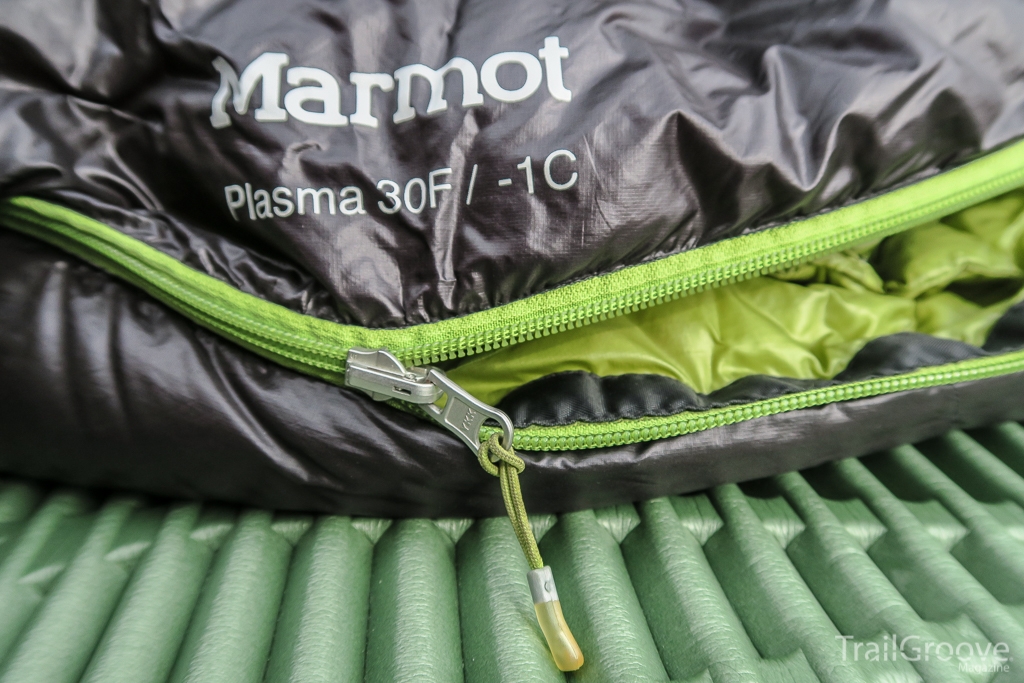 While the zipper is a notable feature precisely because it doesn't make itself noteworthy, the outstanding design of the hood and draft collar requires specific and unequivocal praise. The ability to dial in just how much closure you would like is unbeatable. When needed, the draft collar and hood can be cinched down to allow for maximum heat retention; thanks to the brilliant design virtually no comfort is lost when this is done and claustrophobia can be kept to a minimum.
There are few pieces of gear that I can recommend as strongly as the Marmot Plasma 30 degree sleeping bag. It truly is an item where you get what you pay for (and unfortunately, as down prices trend upwards, it seems like paying more is to be expected) and what you get is a truly exceptional sleeping bag that will outlast most of the items in your backpacking kit. 
The Marmot Plasma 30 sleeping bag retails for $600, but you can often find it on sale Here at Backcountry (35% off at the time of the writing!), over at REI  (also on sale), and at Amazon.com. For something a little warmer, check out the Plasma 15.
2