Trail Tested by Justin Lichter
---
Earlier this month, Justin Lichter (Also known by his trail name Trauma) released a collection of insights, tips, and stories detailed across more than 200 pages in his new book Trail Tested.
If you haven't heard of Justin yet, he's quite famous in the long distance backpacking and hiking community - Having hiked over 35,000 miles in his career. Not only has he completed the Triple Crown of the Appalachian, Pacific Crest, and Continental Divide Trails - He's done it twice. Throughout his travels his dog Yoni has often been a companion, and he's no stranger to backpacking overseas either.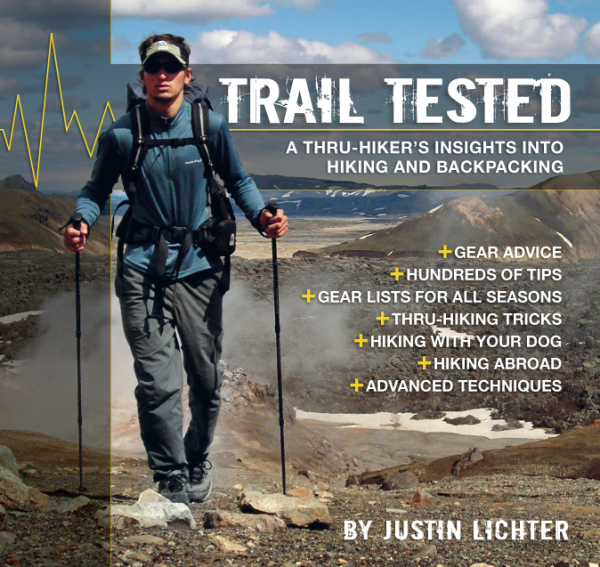 I received my copy of the book shortly after the release and at first was struck by just how visual Trail Tested is. Nearly every page is filled with great photos related to the subject at hand, and at the same time Justin's descriptions are short and to the point – For a how to guide it's everything that you need to know without being overdone. As such the book is easy to pick up and read in a relaxed manner, and the book doesn't require too much commitment from the reader for Justin's insight to come across. Trail Tested covers just about every backpacking and hiking topic that you can think of, ranging from gear to technique and general trail philosophy.
The book is broken down into 3 main sections, the first section titled "For Starters" focuses mainly on things like gear and food selection. The book then moves into the "Getting the Groove" section, (Obviously our favorite) which details more advanced topics ranging from winter camping to first aid and photography. "Stepping it up" is the last section in the book, where Justin details practices for making your own gear, hiking cross country, and much more. Along the way quick "Trauma Tips" are included that really highlight some of the strategies that you only find by spending time on the trail – The book will definitely save anyone who is just getting on their feet in the sport a lot of time, but is still a great read for the more experienced members of the community as well.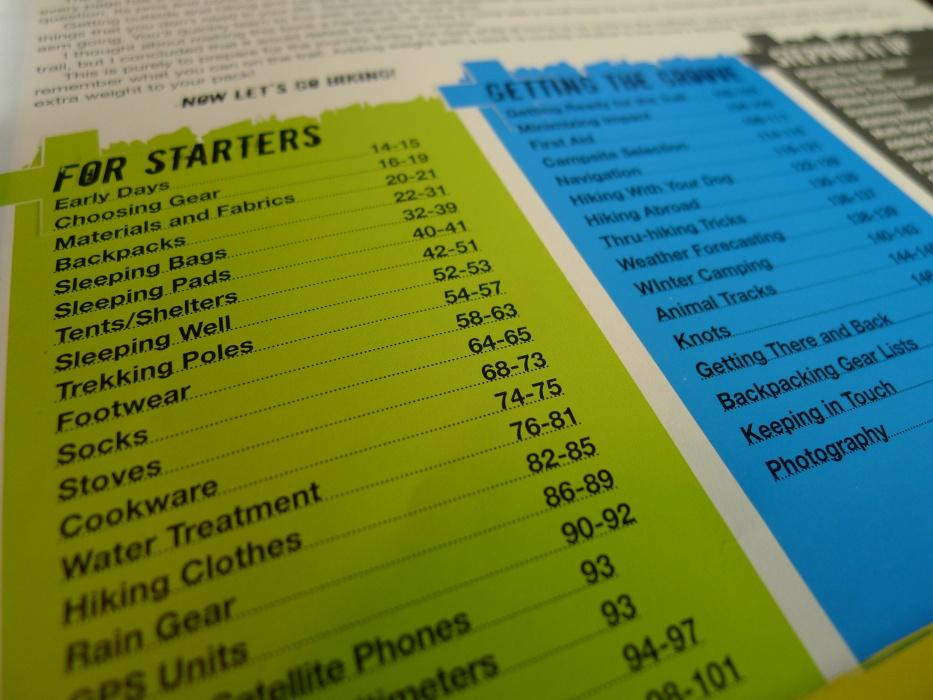 Even after finishing the book, I found that I kept pulling it off the shelf just to see what Trauma had to say about various categories of gear as I continually work to refine and perfect my own gear list and approach to life on the trail. I read straight through the book over the course of a few days, and it will continue to remain in my collection as a quick reference for all things that are hiking and backpacking related. Best of all, the book includes a great index to find what you need fast, and with all the pictures that are included, the book is sure to keep you motivated when you're just not able to make it to the trailhead.
You can currently Buy Trail Tested at Amazon for $19.99. We're also currently giving away two signed copies of the book, a Harmony House Backpacking Kit, and signed copies of I Hike by Lawton Grinter. You can find all the details in This Blog Post. Good luck!