One thing that I seem to love are maps. When I'm not on the trail backpacking or hiking I'm most likely planning my next adventure, or when I head home from a trip I always seem to find myself staring at sets of maps to find out what the name of that peak that I saw in the distance was, or just where that other trail lead from a fork when I went right and the other trail went left.
Usually, this results in maps spread out across the house for days - Once I find out just what the name of that peak was, I'm spending my weeknights devising a weekend plan that could take me to the summit. Or I might be calculating mileage with a piece of string and a ruler to an off-trail lake I noticed on the map that might have some potential to hold a golden trout or two…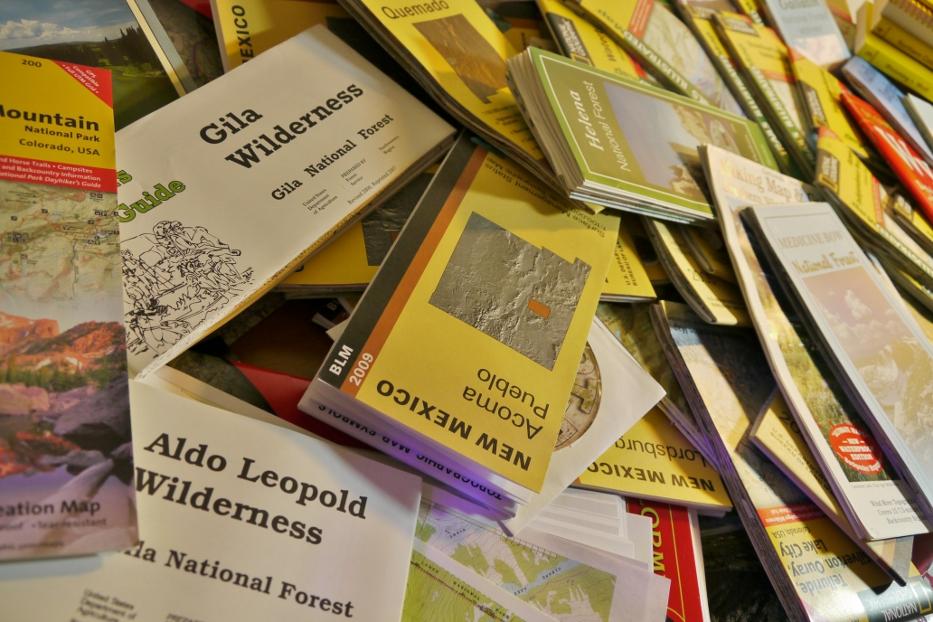 By my side throughout this process the computer screen would light the scene, as satellite views and various topographic map resources were evaluated. Even though it was definitely an enjoyable process, as maps were folded and unfolded dozens of times, and as the online map images started to become permanently burned into my computer screen I figured there had to be a better way. Since we're located at the foot of the Wind River Range, the Winds are our go-to getaway for a weekend or anytime that a long drive isn't feasible. The obvious and better method was obtaining the topo maps for the entire range, a few thumbtacks, and some map pins… After a few minutes with a measuring tape and a level a wall map of the entire range measuring over 4 x 3 feet in size now dominates our dining room wall. On top of that, Jen and I decided it would be great if we somehow documented every place where we've spent a night in the range, and as such a map pin now documents each camping spot - Evoking memories of the mostly good sites we've chosen (And a few more memorable not so good spots) over the years. We even assigned a different color for each trip, the rows of pins on the wall really give one a nice impression of just how far or not so far you went and a great picture of the overall route from a bird's-eye view.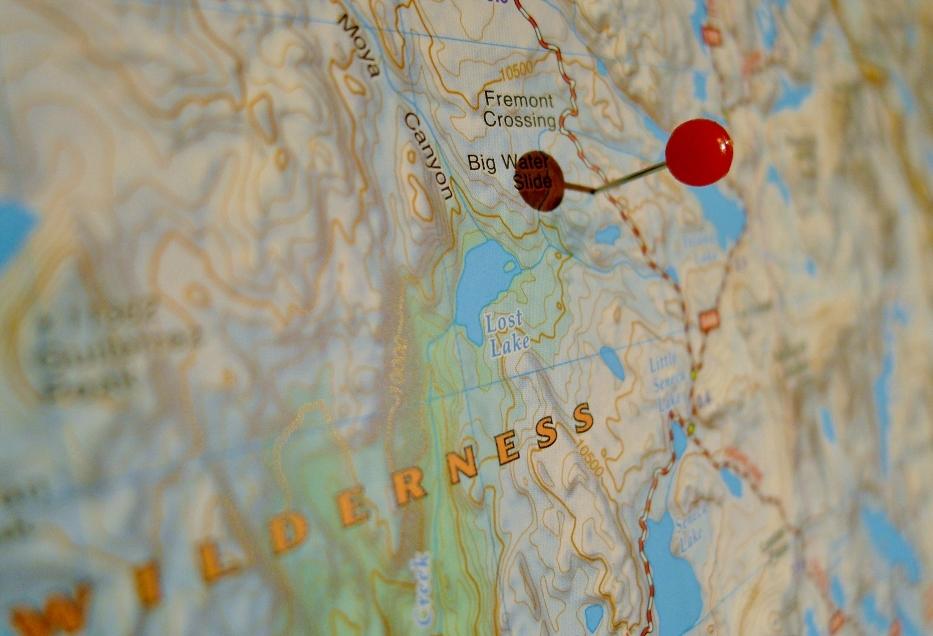 The great part is that when the curiosity bug strikes, or a route needs to be planned, the multiple maps don't have to be unfolded and refolded, and the computer can lay idle… All we have to do is walk over to the wall, or simply come up with a quick plan over dinner. Best of all, I find that a huge map of your favorite backcountry destination provides serious inspiration to just get up and get out there, whether you're planning an epic adventure or even if you only have a few hours to spare for a quick hike. And for those times when you just can't make it out to the trail, at least you can still (To some extent) bring the trail to you.