Western Mountaineering MegaLite Review
---
Western Mountaineering makes popular higher-end down sleeping bags in a wide range of temperature ratings and size configurations, and no matter the model it's likely to be at or near the top of the class when it comes to weight and packability for its corresponding temperature rating. These models from Western Mountaineering include the 20 degree Ultralight and Alpinlite we've also reviewed, as well as the Western Mountaineering MegaLite reviewed here. The MegaLite is a 30 degree rated down mummy sleeping bag that has a wider design when a bit more room and space is desired compared to most standard mummy bags and other Western Mountaineering bags like the slimmer Ultralight.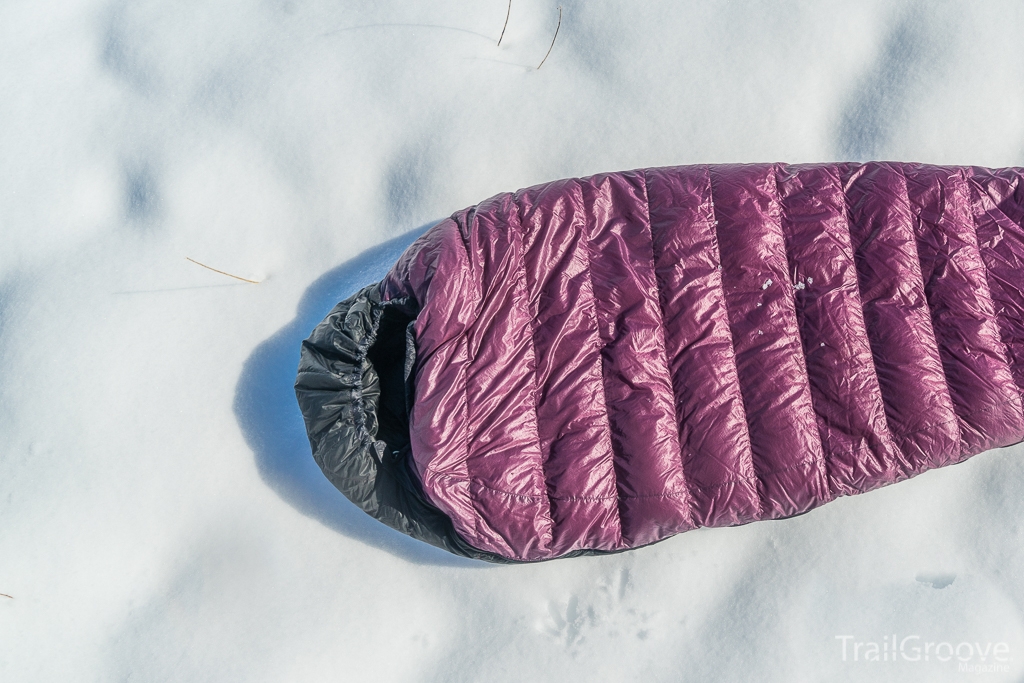 Like all Western Mountaineering down bags the MegaLite uses 850+ fill power non-treated goose down for 4" of loft, and features a lightweight, DWR treated shell fabric. Horizontal baffles allow one to shift the down if needed, but I always like to shake all the down to the top of the bag after unpacking and then vent with the 2 way zipper if needed. The bag doesn't have a full draft collar, and instead has a passive down filled collar that's designed to hang down around your neck area to help prevent drafts, and a zipper draft tube also follows the side zipper down the bag. The passive collar doesn't work as well as a full cinchable collar like you'll find on the Alpinlite, but the MegaLite is all about saving space and weight for those more temperate trips. Now produced in more of a navy blue color, I've used my classic MegaLite in "Plum" for many years through the Midwest, Southwest, and in the Rockies.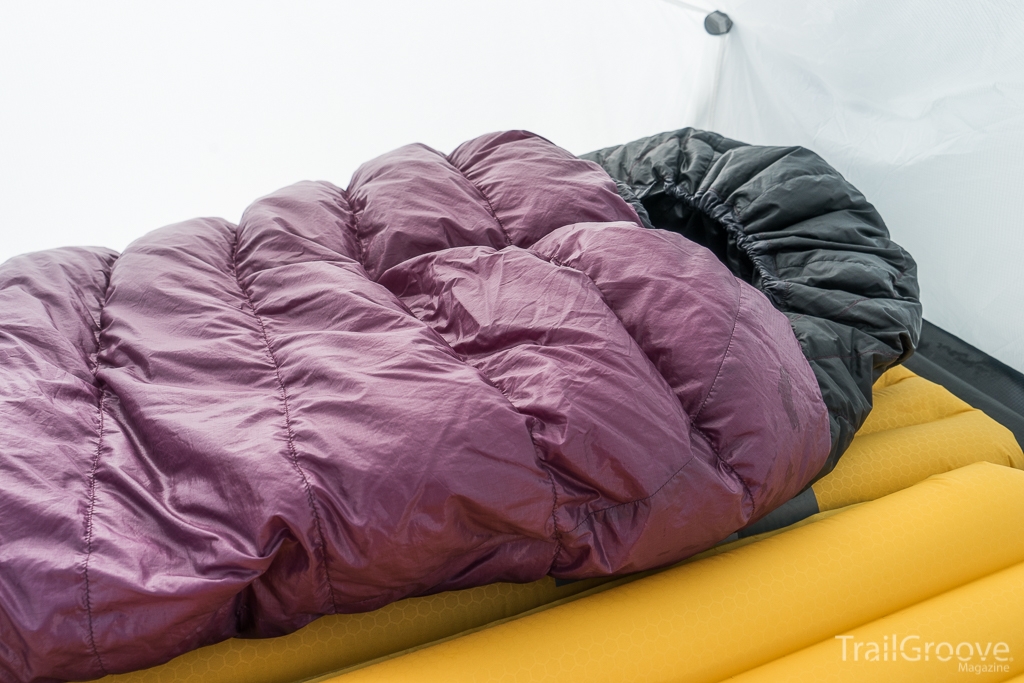 While the 20 degree bag is my all around favorite rating for the Rockies, I've found the MegaLite to work well for those trips where lows are forecasted to be more in the mid to high 30's or above. In baselayers the Megalite gets a little chilly for me at about 35 degrees and when used on a pad with an r-value in the 2.5 to 3 range or so, commonly used at these moderate temps. However as a wide bag there's definitely extra space to layer up with a down jacket like one of my favorites, the Montbell Mirage jacket if needed. With that extra space the MegaLite can also work well as a winter bag; not by itself but when combined with another bag inside - Using the MegaLite as an outer bag has helped me camp in temperatures well below 0. Fit wise the slimmer bags that Western Mountaineering makes like the Ultralite and Summerlite are just a bit to small for me to sleep in comfortably, but the MegaLite definitely takes care of this issue.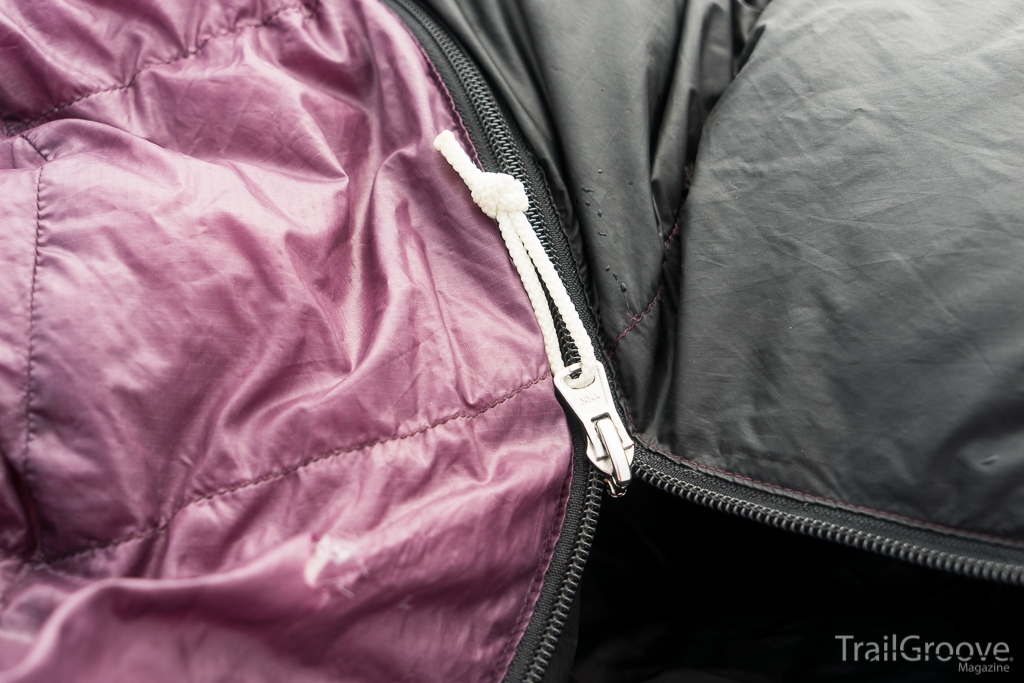 Although a zipper guard is in place the zipper will still snag on occasion and you do have to zip with a little care. In fact - the shell fabric is light weight here to save weight - I've even had one of these zipper snags tear a small hole in the fabric of the MegaLite. This was however easily fixed with a small Tenacious Tape patch and again, as long as care is exercised here it should be fine. So without a doubt, learn from my mistake and exercise patience with the zipper. The shell fabric is otherwise sufficiently durable for normal use, and repels condensation encountered during the night adequately. Like all DWR treated fabrics it's best to both clean and re-treat after use, I like to do so on a yearly basis using Nikwax Downwash (this helps keep your loft up as well) and then with T.X. Direct specifically for the DWR.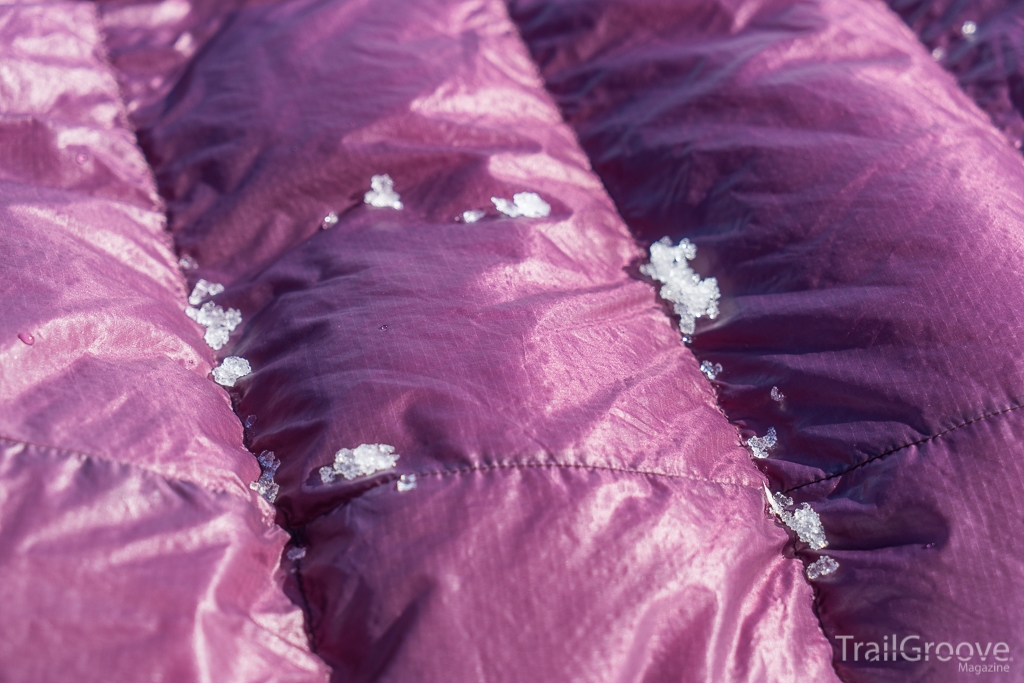 A drawstring hood helps seal out the cold, though the cord and Velcro securement here will on occasion hang down or scratch against your face, so careful positioning may be needed. My 6'6" version fits my 6'2" height perfectly, weighs in at 27.5 ounces, and will pack into an 8 liter Sea to Summit UltraSil stuff sack, or with ease into the 13 liter version.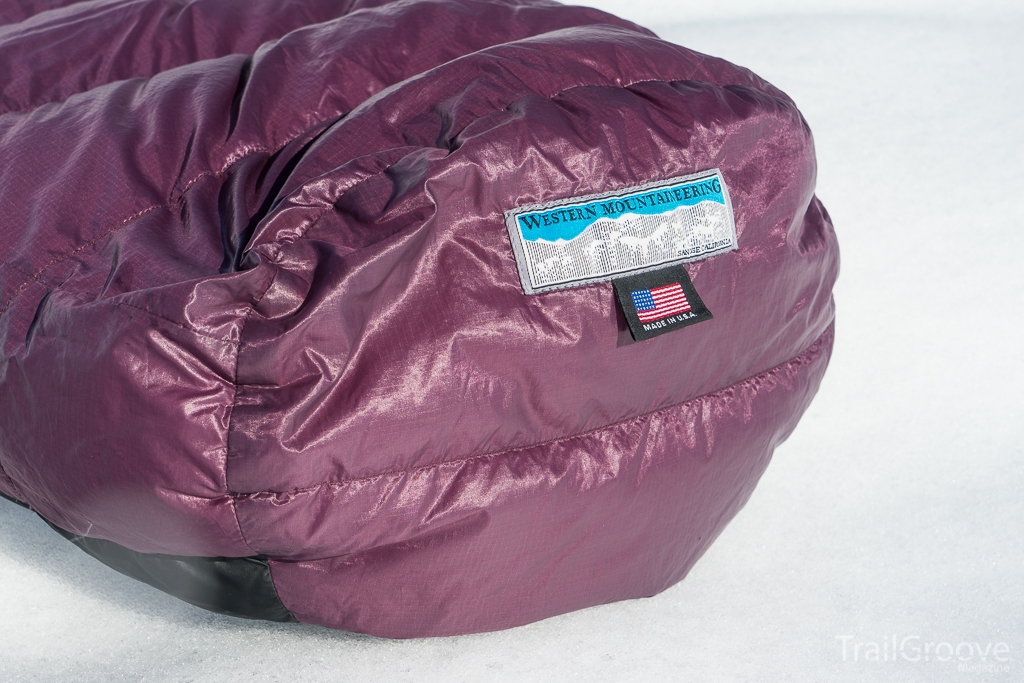 For many parts of the country, the MegaLite is a good choice for summer backpacking or for 3 season use in warmer locales, and it's still light and roomy enough to work into a winter sleep system for versatility if needed. The extra room provides extra comfort for not so slim sleepers and / or allows for greater layering leeway without compressing the insulation of your layers or the bag. And with 850+ fill power down and all in a package from a well-respected manufacturer, the Western Mountaineering Megalite wraps it all up in a very light and compressible package. The Megalite is tough to find on sale but any bag from Western Mountaineering is definitely a sleeping bag and investment that will last you for many years to come. 
The Western Mountaineering MegaLite retails for about $450 and is available in 3 different lengths to fit your height. Find it here at Backcountry, at Amazon.com, and at CampSaver. 
If you're looking for a bag that's also a wide mummy and will cover colder temperatures check out the Alpinlite, or if weight and packability are paramount and it's a better fit both in application and size wise, the Ultralite with its more narrow configuration is hard to beat, and among the slimmer bags, Western Mountaineering also offers the very light 32 degree Summerlite.