Western Mountaineering Alpinlite Sleeping Bag Review
---
Among traditional sleeping bag brands, Western Mountaineering has long been one of the most revered for producing high quality lightweight down sleeping bags popular in backpacking and climbing circles, and the 20 degree bag has proven to be one of the most popular and versatile bags one can choose for use across 3 seasons in much of the continental United States. The 20 degree rated bag is still light enough for summer backpacking in the mountains, but still adequate warmth-wise for shoulder season use and can easily be used in colder temps with a little extra layering and strategy. Among the 20 degree bags offered by Western Mountaineering the Ultralite (find our review of the Ultralite here) is perhaps the most popular, with the wider Alpinlite simply offering more space at a slight weight increase.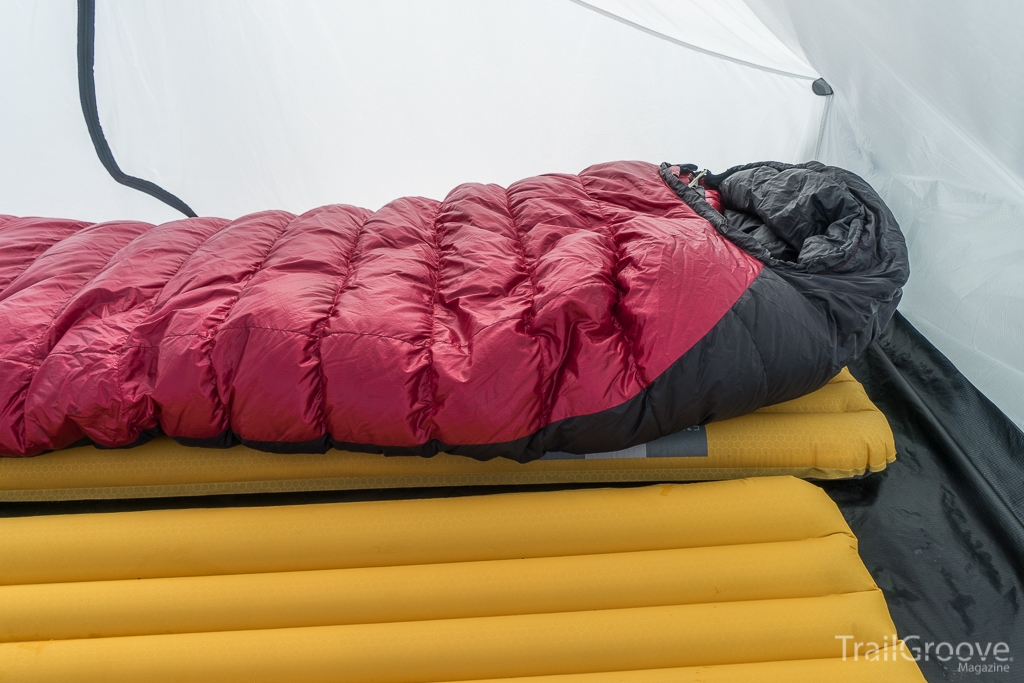 While the Ultralight is Western Mountaineering's lighter and more packable offering, for larger-bodied users, those who like a bit more space in their bag, or those that would like the ability to more effectively layer up inside their bag, the Alpinlite is a suitable choice. Available in 3 different lengths, the weight of the Alpinlite will hover around the 2lb mark; my long version weighs in at 35.4 ounces and for my 6' 2" height, fits me very well. As an example and compared to the Ultralite, in this size the shoulder girth is 64" compared to the 60" and translates to a significant gain in space. In any length, 850+ down fill is adjusted to provide 5.5" of loft. A full length 2 way, side zipper with a draft tube allow for easy in and out and ventilation options. At around $550, the Alpinlite (or any Western Mountaineering / high quality down bag from any manufacturer for that matter) is definitely an investment, but with proper care these bags will last decades and in my view that's an investment easily recouped.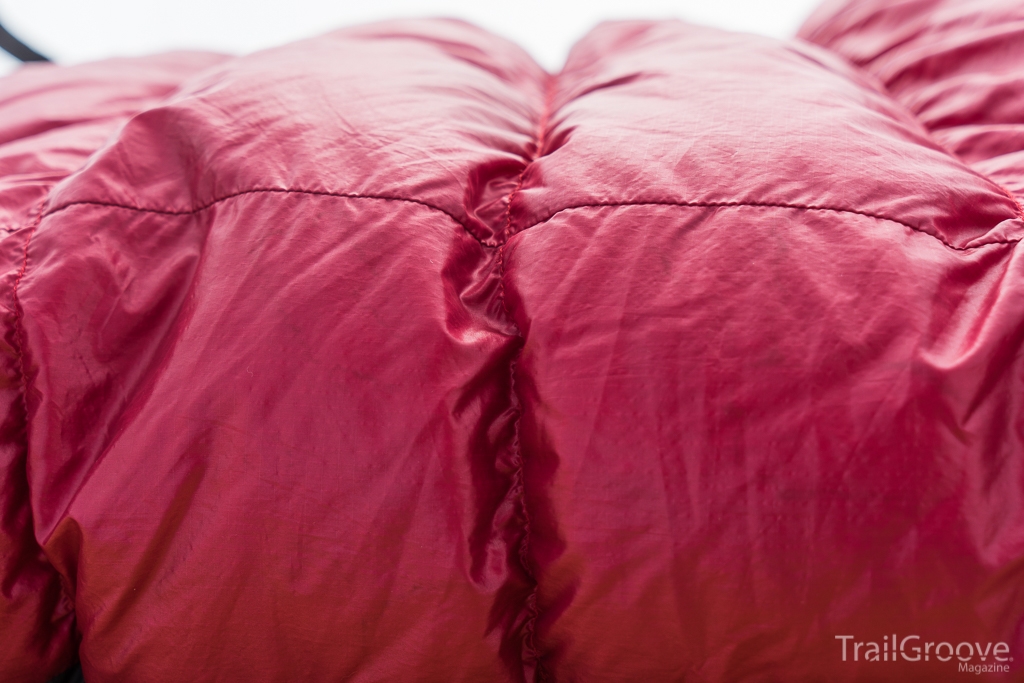 Western Mountaineering has integrated a zipper guard into the bag, but careful use of the zipper is still in order as it does still tend to snag on the shell fabric on occasion – this however seems to be par for the course on just about every sleeping bag I've used. The insulated draft collar is substantial and likely my favorite feature on this bag as it definitely helps out as temps drift towards the lower 20's. The bag isn't EN rated, but in my experience, with base layers and on a suitable and appropriate sleeping pad (I've used the Alpinlite on Therm-a-Rest NeoAir pads, Ridgerests, and with the Exped Synmat UL 7) the bag is indeed comfortable into the mid 20's and into the lower 20's to upper teens with a down jacket and some extra clothing thrown in. With continuous horizontal baffles on the bag, be sure to shake all the down to the top of the bag when you unpack it for maximum warmth.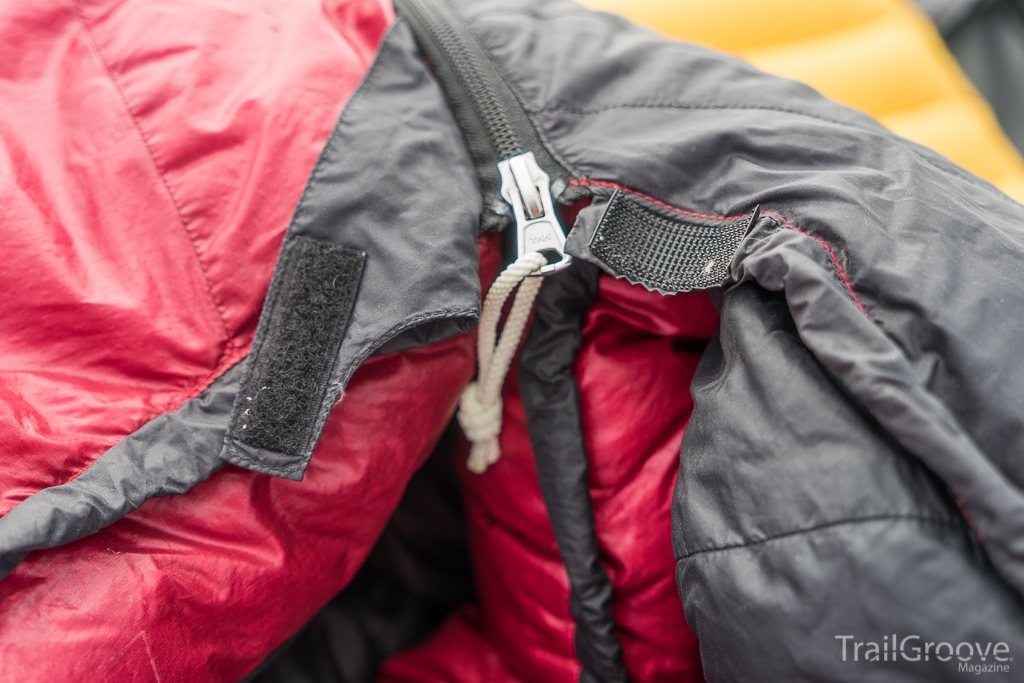 The hood will cinch up tightly, and combined with the draft collar seals the cold out effectively, although the Velcro closure and the hood cinch cord will occasionally rub or fall onto my face at night – a slight annoyance, but re-positioning everything or yourself leads to a quick fix. The fabrics of the bag, though light weight, have proven to be sufficiently durable (I have had one small tear in another bag from Western Mountaineering – the Western Mountaineering Megalite that was easily and quickly patched using Tenacious Tape). So far so good with the Alpinlite though.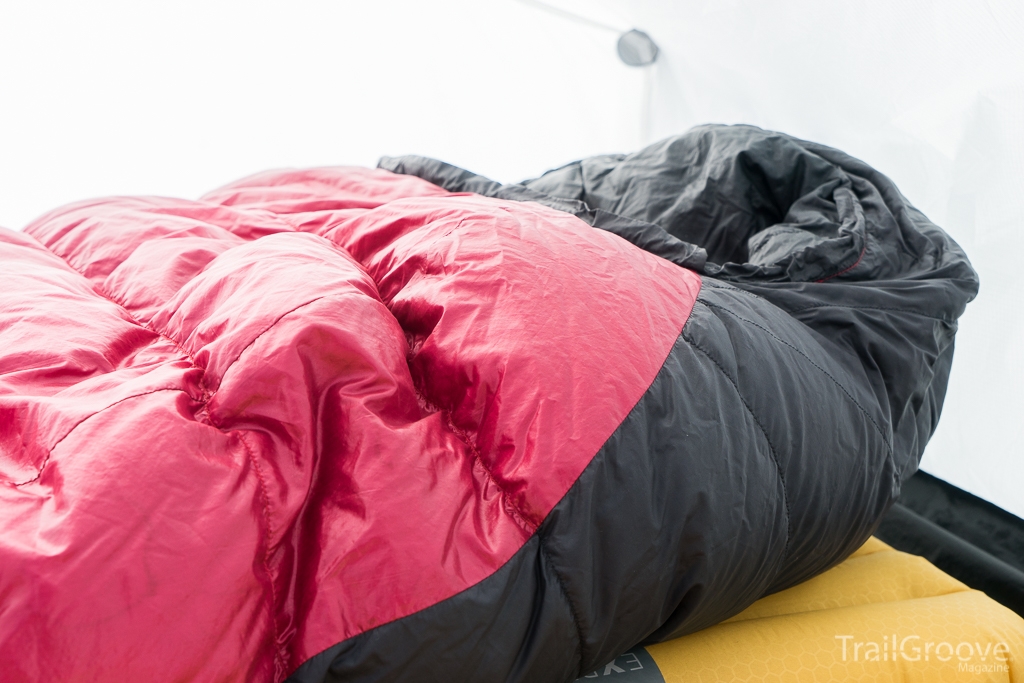 The DWR fabric treatment works well for repelling any condensation encountered during the night, although effectiveness here will gradually be reduced over time through use and as dirt and grime work their way into the bag. I usually wash my bags once a year in Nixwax Down Wash and then treat with a their TX.Direct spray, which both restores loft and water repellency, and make sure to store your bags dry and unstuffed. (A large cotton storage bag is included with Western Mountaineering bags) On the topic of water resistance, Western Mountaineering doesn't use a treated down in any of their bags, but across the board from summer trips in the Southwest, to soggy high humidity nights in the midwest, to snow camping in the Rockies, the bag has always held up well through such a variety of conditions.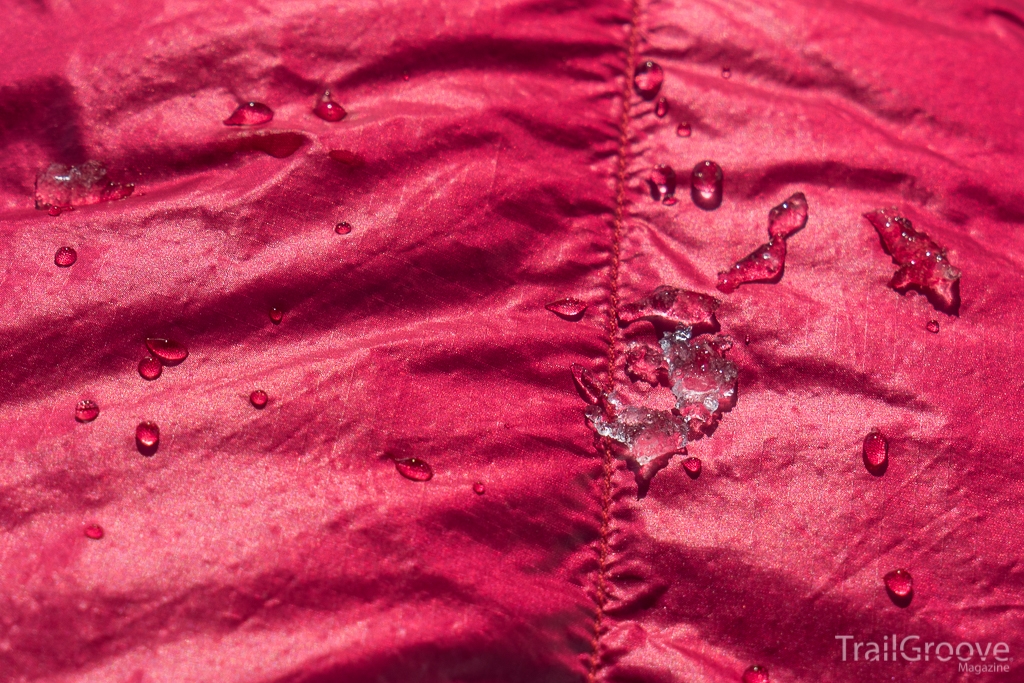 Considering this is a wide and warm 20 degree bag it does pack a bit on the bulky side – I've used both a 13L Sea to Summit Ultra-Sil dry sack as well as an Exped Schnozzel for packing and to keep the bag dry, but in my ULA Circuit it's been very doable. Space within the bag of course is a focus of the Alpinlite and it is indeed generous. Never in the Alpinlite has space been an issue, and if other mummy bags have been tight on space for you the Alpinlite is definitely worth consideration with plenty of room to move around and for additional layering if desired.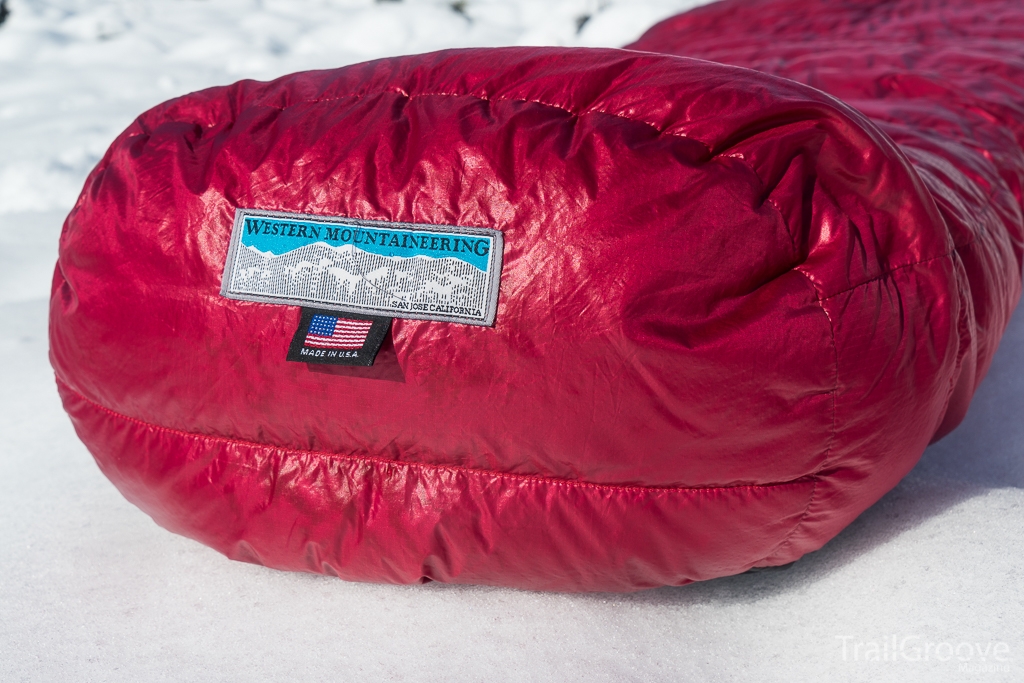 Overall the Alpinlite offers a top notch 20 degree bag that's made in the USA and is great for those that need or prefer the extra space of a wide mummy bag, while offering top of the line Western Mountaineering quality and craftsmanship. And considering the very versatile 20 degree rating range and with the 850+ down insulation used here, it's all of course still kept quite light and packable.
The Western Mountaineering Alpinite retails for about $550. You can find it here at Backcountry, over at CampSaver, and on Amazon.com.