Tarptent Interiors: Mesh and Solid Fabric Options
---
Tarptent offers a wide array of 1-4 person shelters that all offer a nice blend of weight and functionality, and once you've decided upon the best model to suit your needs one additional factor will need to be considered if you're going with one of their double wall models (now most of their lineup) – as these models are offered with your choice of interior tent type. Mesh, solid, or partial solid interiors may be available depending on the specific model and the conditions that particular tent is designed for. After spending some time with each type of Tarptent inner tent configuration, here's my quick take on the pros and cons, and best use scenarios that I've found for each option.

Mesh
With a mesh inner the complete interior is no-see-um mesh other than the silnylon bathtub floor. The floor is the same no matter your interior of choice, and I always further protect it with a lightweight groundsheet made from window insulation film. As may be obvious, mesh is the best option for warm weather trips and locales and especially anytime you feel you might be spending time in the tent during the day, as any of these tents are greenhouses in the sun. This is also the lightest option – significantly lighter compared to a partial solid inner on Tarptent's largest offering, the Hogback, in my experience. While mesh offers the most ventilation while keeping the bugs at bay, it's also the least warm, and as I've experienced, doesn't help much in a sandstorm. However, if most of your trips are in the summer or you live in the south this is a great option.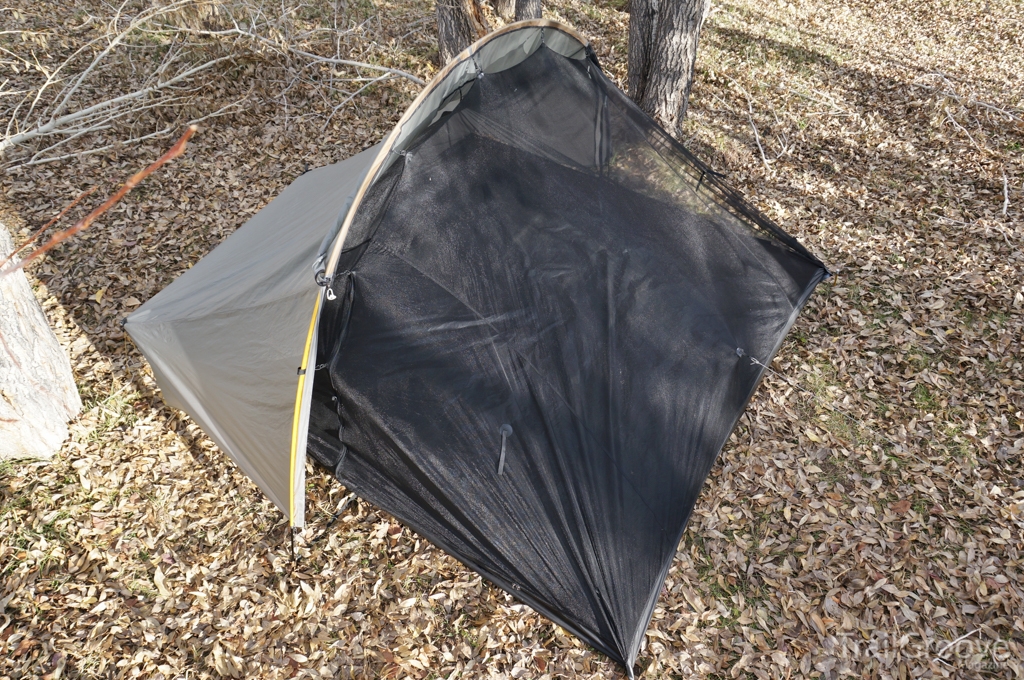 Mesh inner with fly removed halfway (Hogback)

Solid
Tarptent's solid inner tents are made with a water resistant and windproof nylon fabric, and this is without a doubt, the most enclosed (and warm) option, blocking nearly all wind and to be honest, sleeping in a tent with a full fabric inner is a different experience, almost cabin-like. While this option can feel a bit detached from the outdoors, a solid inner is great for winter nights and adds noticeable, significant warmth when the temperatures drop and the wind picks up outside with the most protection from exterior elements, and is quite welcome in those conditions.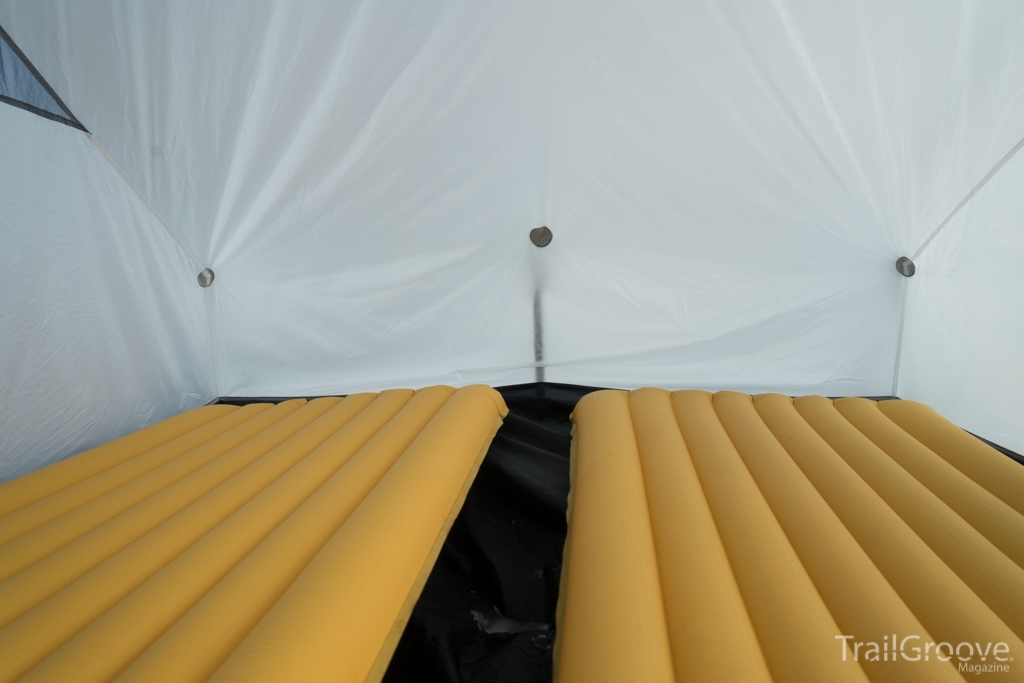 Solid inner example on a Scarp 2

Tarptent does offer a mesh ventilation panel at the top of each door here, but I've still noticed some condensation on the inner (forming into ice at the temperatures I use this option) using the solid inner on a Scarp 2. I have however, been quite warm regardless of condensation or not, and this has been a good option for Rocky Mountain winter trips when temperatures are very cold. This is the option that will block the most wind and retain the most heat at night.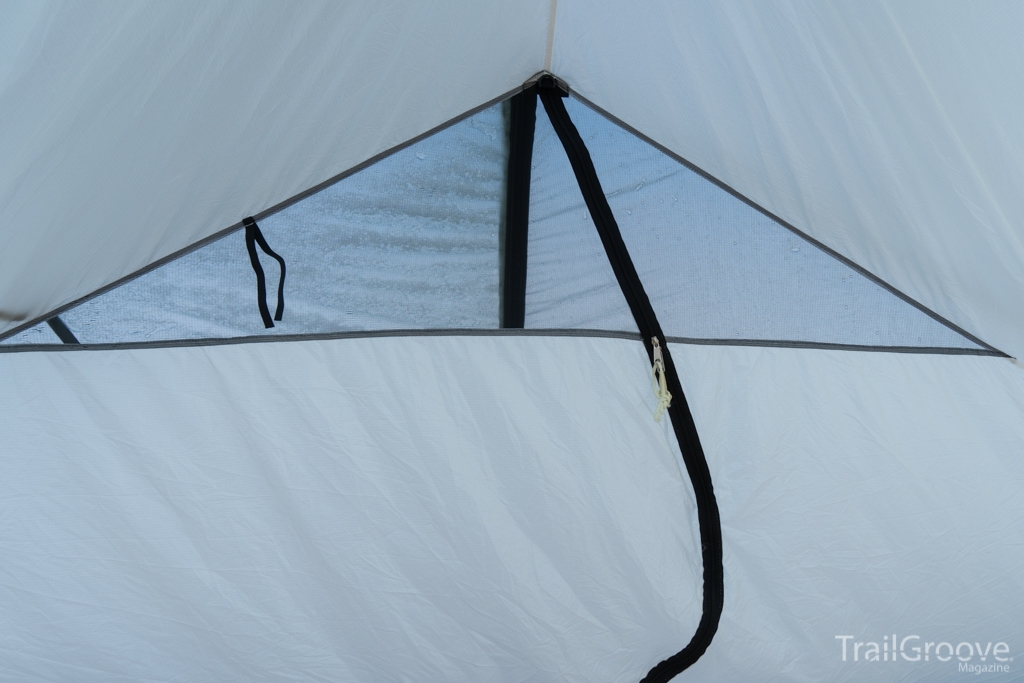 Small mesh panels at the top of each door offer some ventilation on this Tarptent with a solid inner tent.

Partial Solid
Now offered on many tents in Tarptent's lineup, the partial solid interior is a compromise between the two above offerings, and if I had to choose is my favorite all around choice for 3 season backpacking here in the Rockies where nightly lows in the 40's are considered a warm night. The top of the inner tent is mesh, offering great ventilation, while the solid fabric extends about 1/3 to halfway up the sides (varying throughout the tent) to block wind, sand, a little shoulder season blown snow, and to seal in some additional heat at night. Even on my last trip with a cold front approaching, a partial solid inner was quite appreciated – there is simply no direct, straight-line path for wind to reach you, and while there was quite the breeze stepping outside the partial solid-equipped Tarptent Hogback, wind inside was virtually 0. Perhaps the ultimate compromise inner, this option is however a bit warmer in regards to a cross breeze on hot days, although a nice touch can be found with the Velcro-secured end flaps, overlapping no-see-um netting, that can be folded down to increase north-south ventilation. The partial solid inner is heavier than mesh as well, and I was surprised that it added 6 ounces of weight in the case of my Hogback, for instance.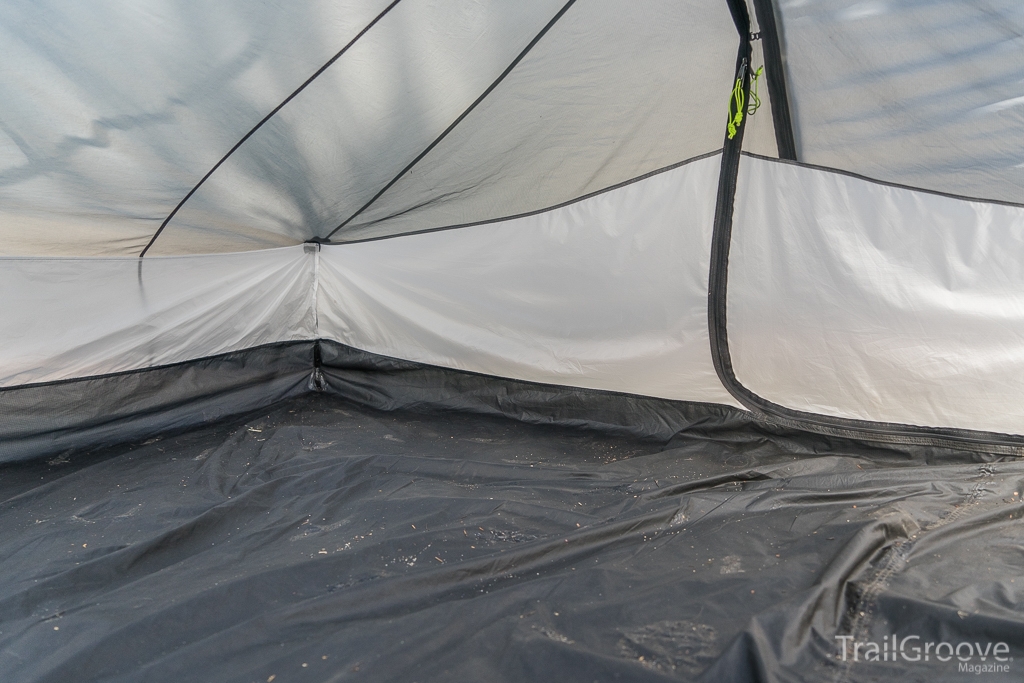 A blend of both types can be found with a partial solid inner.

Whichever route you take on the inner tent, all of them are cross-adaptable to various conditions to some degree, and for the best of all worlds you can always get both types of inners as well and change them out based upon conditions – the interiors are simply attached to the fly with a set of plastic hooks and matching rings or loops on the inner. Although this will take a little yard time before your trip – you can twist the hooks to release each, and then push to attach the new inner. And if you're adding a different inner tent to an existing tent, the seams on the floor should be sealed (as with a new Tarptent) – I use Sil-Net Seam Sealer and like to add some extra dots or a pattern on the floor as an anti-slip treatment while I'm at it. The inner tents are available separately for around $150 if you already own your tent, or you can simply select one or the other or both if you're buying new.
In my case, having these various inner tent options available simply allows one to extend the tent of their preference further into the next season a bit, and has the ability to add a little more comfort mid-season at anytime of the year as well. For more in general on selecting a tent see our post on factors to consider when choosing a tent, and you can take a look at Tarptent's full lineup here.