Mountain House Turkey Dinner Casserole Review
---
As one of the newest meals they've released, Turkey Dinner Casserole is a meal that's not so traditional when it comes to the Mountain House dinner lineup, but is one that's high on tradition on every other level. The new Turkey Dinner Casserole meal from Mountain House offers up a homestyle freeze-dried backpacking meal that's ready to eat in just 9 minutes with just a mug-full level of 1.25 cups of water.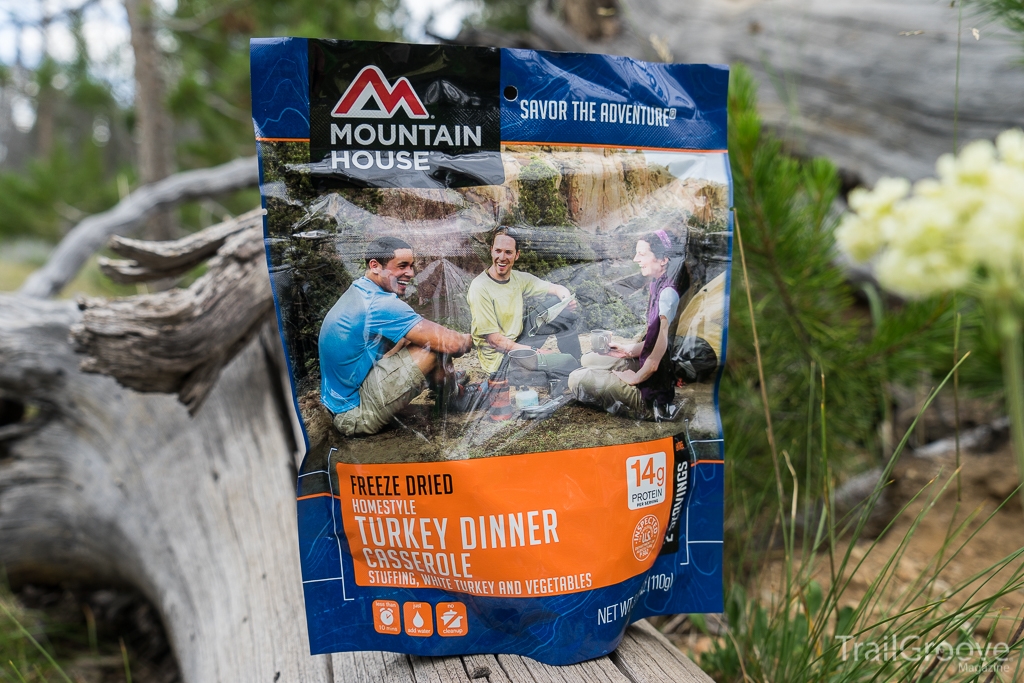 I'm a fan of mixing in freeze dried meals with other backpacking dinners – but some days (many days perhaps) on the trail after a long hiking day I simply want to eat and sleep and get to both as quickly as possible. New meals are always welcome to prevent getting burned out on other favorites, but you can also run the risk of getting stuck with a meal you have to force down in the wilderness. However, after trying out this new meal from Mountain House first at home and subsequently on the trail on trips this past summer, this new Thanksgiving-inspired meal is one that is sure to occupy some space in my food bag on future trips as well.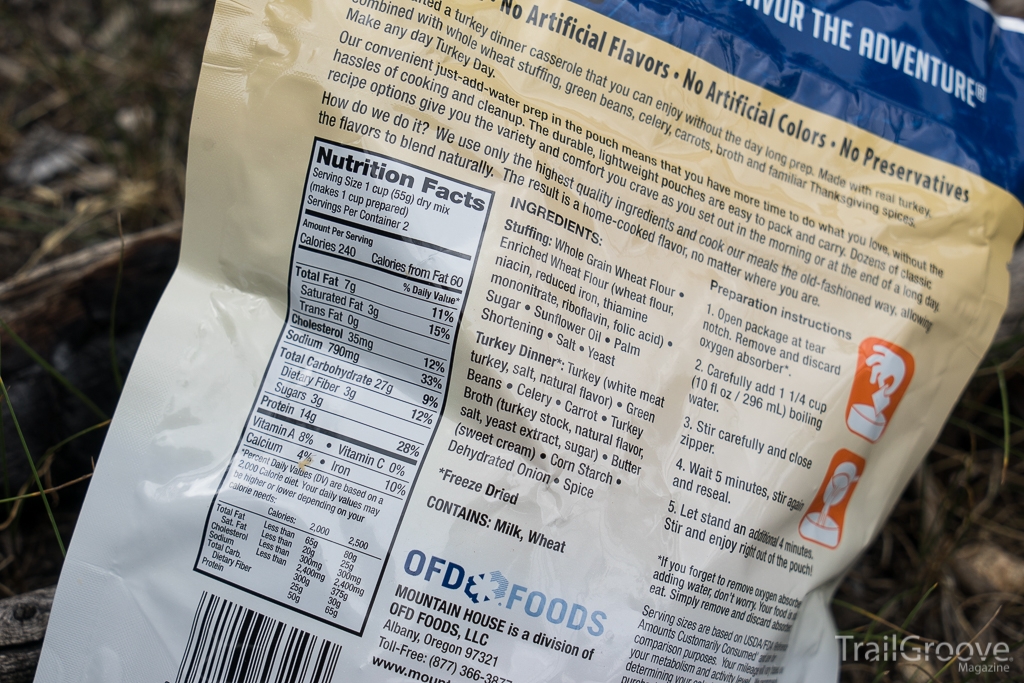 Turkey Dinner Casserole is a combo of turkey, stuffing, vegetables (green beans, celery, carrots, onion), broth, and Thanksgiving spices in a 2 serving pouch that has a 30 year shelf life. While I'm not the biggest fan (personal preference) of a couple of the vegetables included in the meal, everything seems to work well together. The meal goes for about $10, but from time to time you can find a deal or any time of the year, REI offers 10% off 8 or more freeze dried meals. Sodium is a bit high in this one, with the entire bag comprising about 2/3 of one's suggested daily sodium intake.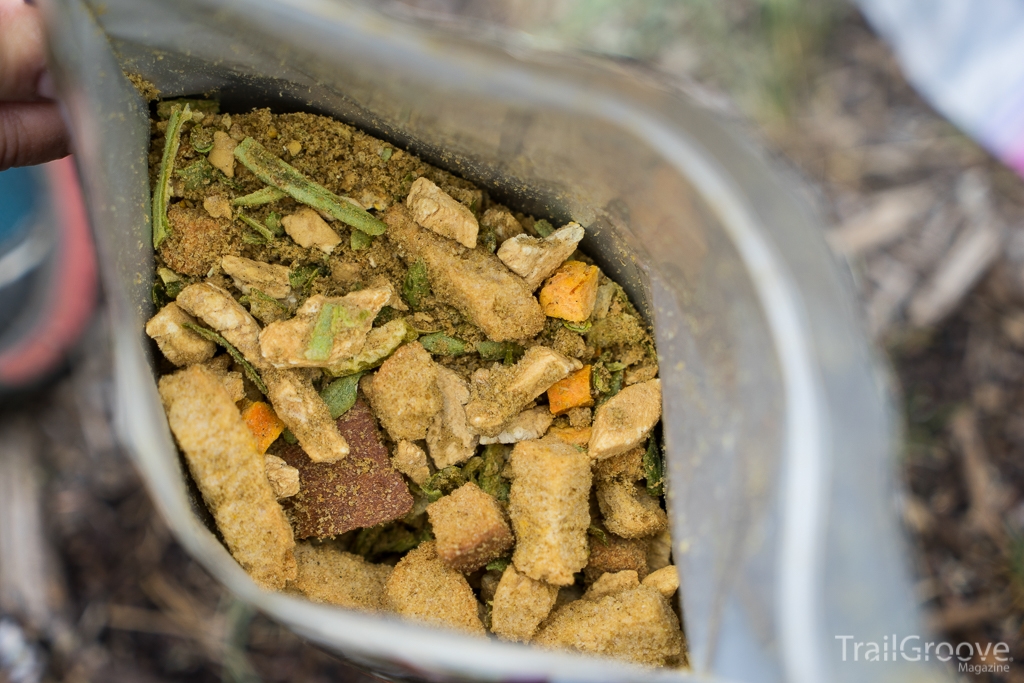 Overall this is a really tasty meal all on its own, with large chunks of turkey that will definitely remind one of a Thanksgiving meal, as with many recent meals from Mountain House they've really brought the protein to the table. While taste wise this is a new favorite among freeze dried meals that could earn it 5 of 5 stars in that category, I do think a couple things could be improved. First the consistency: the meal tastes great, but could use some crunch. If Mountain House had included a separate pack of crushed nuts to add to the meal after rehydration for example, this would easily solve the problem. The second potential drawback is the price to calorie ratio on this meal. When I consider the around $10 price tag at just 480 calories, it pushes this meal more into the splurge category for me. 25% more product in the bag would help greatly in this regard. Back to that topping idea, if a pack of crushed nuts was also included, boosting the calorie count by at least 100 and adding some crunch while keeping the price the same, and/or a packet of olive oil was perhaps included, this meal would be a slam dunk. Of course, one can feel free to doctor this meal as they wish on their own. Dried cranberries, anyone?
Mountain House Turkey Dinner Casserole retails for about $10 for 2 servings, but I'd suggest one whole package for the average hungry hiker. You can get the meal direct from Mountain House, or find the meal here at REI and over at Amazon.com.
Need some other ideas for great freeze-dried meals on the trail? Take a look at this post that details our top ten.