Mountain House Fusilli Pasta Backpacking Meal Review
---
In recent years, Mountain House has steadily released a variety of new meals to complement their tried and true backpacking freeze dried and pre-made backpacking meal standbys like their chili mac and stroganoff dinners – with their newest meal being the fusilli pasta based dinner reviewed here.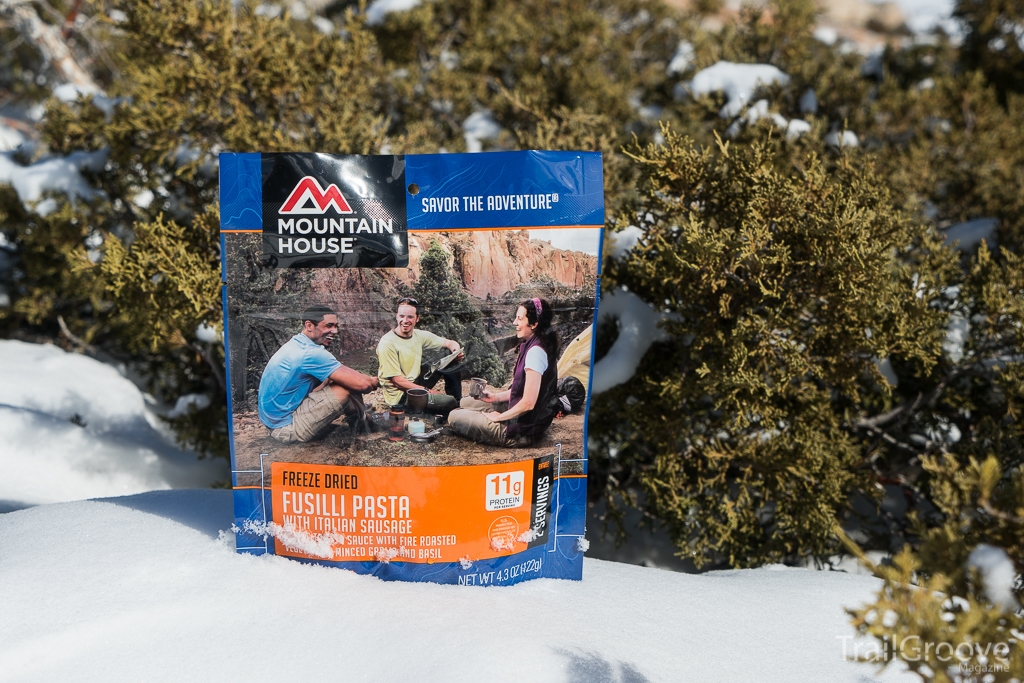 The Fusilli Pasta Meal from Mountain House is an Italian inspired dinner featuring a fusilli pasta (gluten free diners beware), Italian sausage with, as described by Mountain House, rustic tomato sauce, fire roasted vegetables, and rounded out with olive oil, basil, garlic, and other seasonings. This is a 2 serving meal, and with 520 calories total per pouch it's about average on the calorie scale when it comes to freeze dried backpacking meals, being more appropriate as a meal for one for most hungry hikers. The meal is ready in just 9 minutes after adding 1.5 cups of boiling water with a quick stir about halfway through the rehydration time.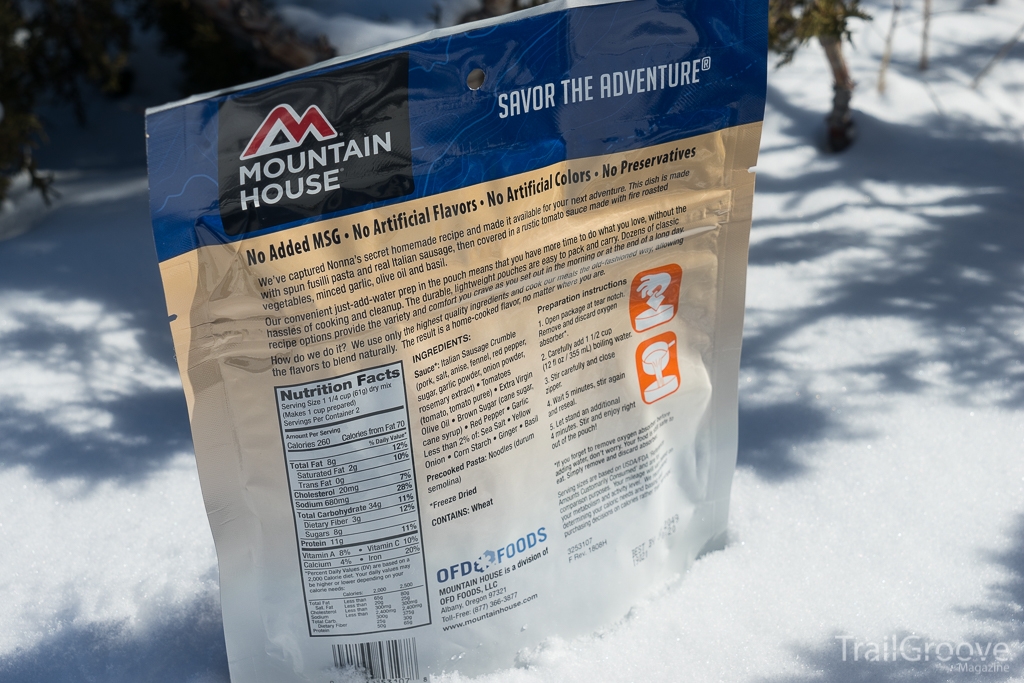 The meal rehydrates well and does so without having to use too much water with a resulting soupy consistency, and taste wise it's somewhere in between spaghetti and meatballs, baked ziti, lasagna without the cheese, and maybe a little reminiscent of spaghettiOs and meatballs. No matter what you compare it to, the pasta – in a very much appreciated backpacking spoon compatible form – is at the forefront of the meal and is quite hearty (a term I would not usually apply to pasta), with the Italian sausage and tomato sauce not far behind when it comes to things you'll initially notice. The garlic and the fire roasted vegetables are discernable, but I do wish these ingredients along with the basil were all a bit more prevalent overall.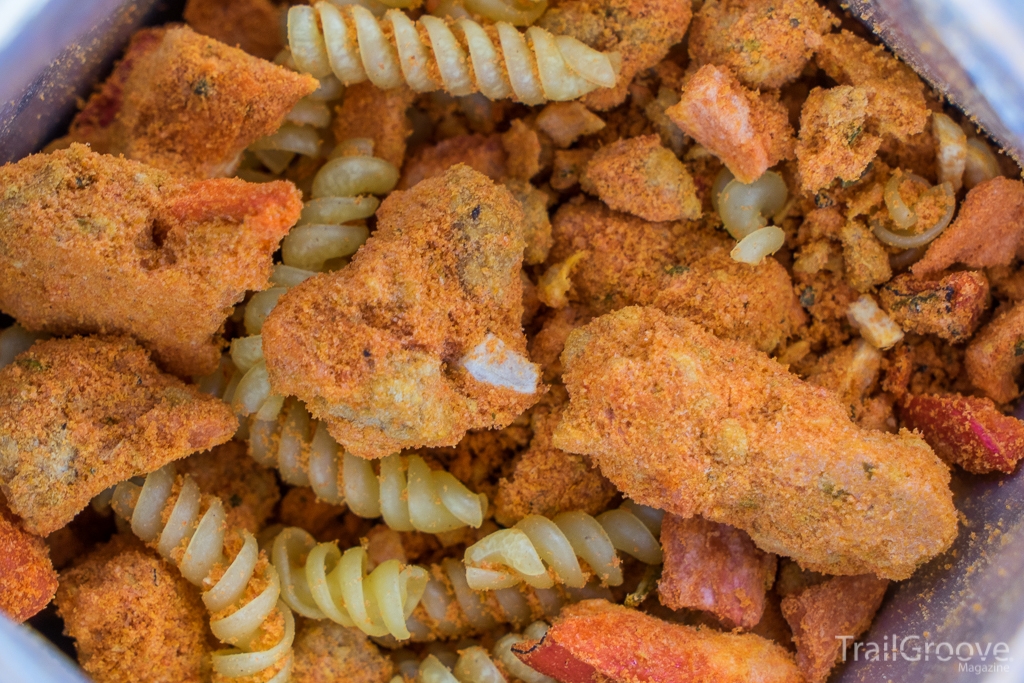 Before rehydration
The meal offers up a nice base however, so if you're like me and desire a higher seasoning level, this is easily resolved by packing along a lightweight backpacking spice kit, and it's always easier to add more than take any out. The taste of the meal is very good however straight from the pouch – although for me the meal did feel a little lightweight for a true one stop dinner, so I would definitely suggest supplementing this one. In particular any type of bread like a bagel or tortilla (perhaps even with butter) that you might have along would be a nice match. If desired cheese would be a nice compliment and would be a great way to boost the calorie count as well.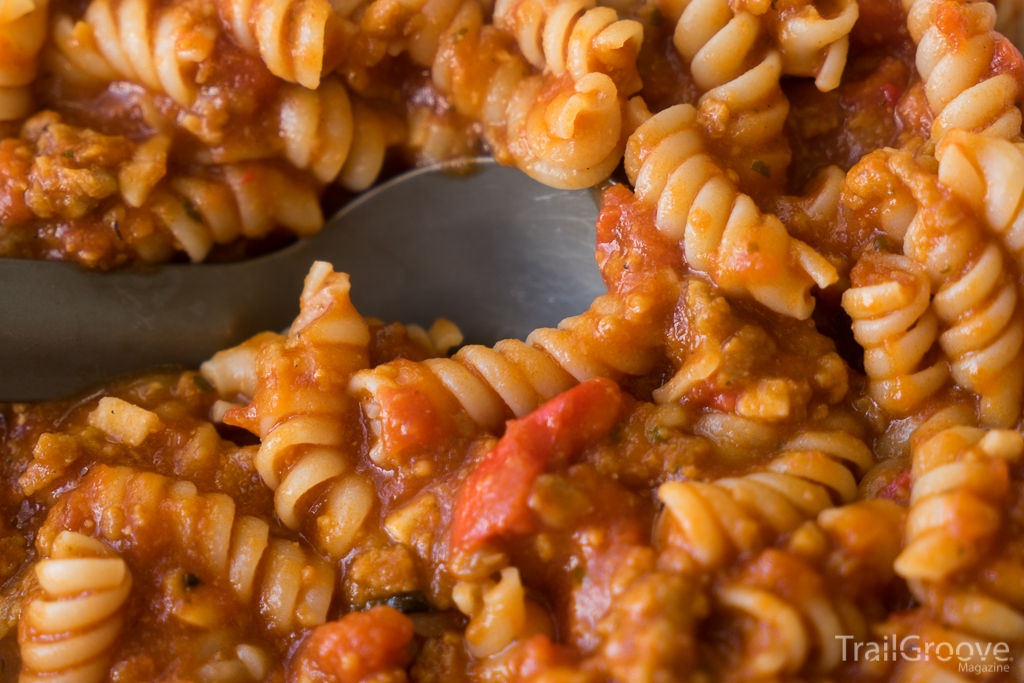 Overall, this Mountain House meal is a nice addition to the lineup and is one of the meals I'll actually look forward to eating – with a side or two perhaps – after a day of hiking. And it should be mentioned that one of my favorite things about meals from Mountain House in particular is that their pouches are now guaranteed fresh for 30 years – making the disappointing experience of finding an expired food pouch towards the bottom of your freeze dried meal stash pretty unlikely when it comes to this meal.
The Mountain House Fusilli Pasta meal retails for about $10. Find it here at REI and on Amazon.com.