Backpacker's Pantry Sweet & Sour Rice & Chicken Review
---
One of the more recent meals from Backpacker's Pantry, their Sweet and Sour Rice and Chicken backpacking meal brings this classic Asian dish to the trail in a 2 serving entree that's ready in 15-20 minutes (depending on altitude) after adding 2 cups of boiling water. Included in the meal is an organic olive oil packet, to be added to the meal prior to adding hot water. All combined you'll be getting a dinner that offers up 680 calories along with 38 grams of protein in this meal based on rice, freeze-dried chicken, pineapple, and green and red bell peppers along with other base ingredients and spices.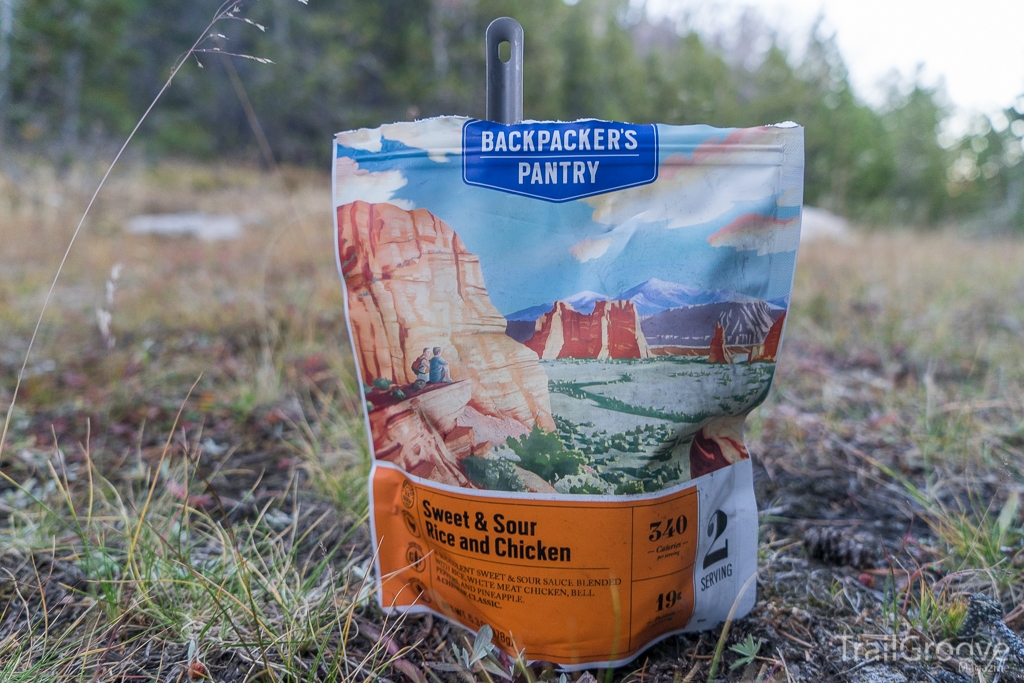 After adding the needed water and after a little waiting, the meal rehydrates well and without any unintended crunch when given sufficient rehydration time. The chicken component here is not at the forefront, but is noticeable enough, and overall the meal is fairly sweet – more on the sweet side than the sour side when it comes to my palate. Standing out especially however are the pineapple chunks, which taste almost as if you sliced them off a pineapple you packed along and added them to the bag right before making the meal. I thought the meal needed just a little something however – and that was quickly solved by adding some heat with a dash of spice from my backpacking spice kit. The overall consistency once prepared is a bit on the soupy side, but it works and the red and green bell peppers do add some crunch.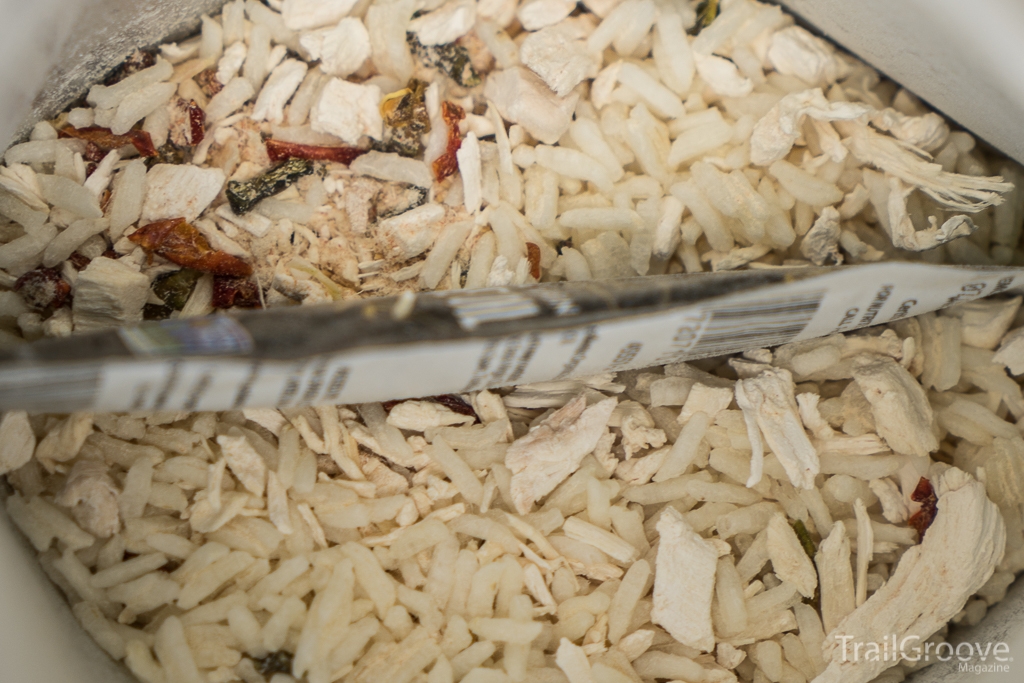 Before rehydration
One thing I really like about meals from Backpacker's Pantry are the rounded edges of the package itself, which do not puncture the odor resistant bags I usually pack along for use inside an Ursack. With other meals that have sharp edges, I have to trim these prior to a trip to prevent punctures. And, while it probably won't add much to a trip – Backpacker's Pantry might just win when it comes to the freeze dried meal package artwork department as well.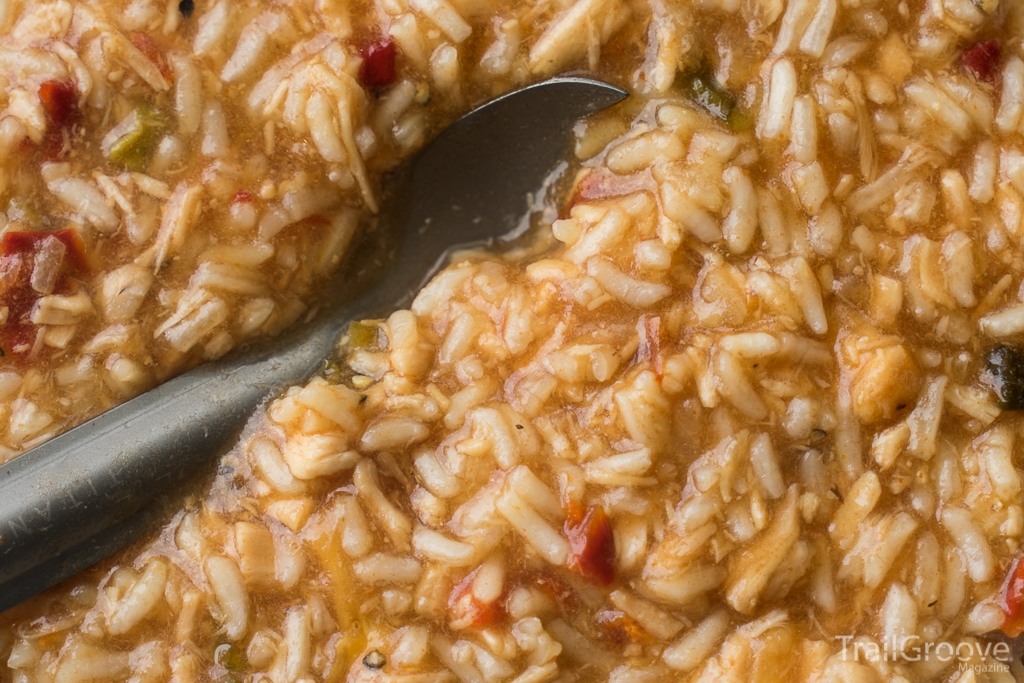 Overall this is a nice meal to add to one's repertoire of backpacking meals and it's nice that this meal is at the higher end of the caloric scale, at least for pre-made backpacking meals. While more legitimately appropriate for one person after a day of hiking, the meal could serve as a base for two especially if at least one in the group does not have the largest of appetites.
One other thing to note is that if you find a Backpacker's Pantry meal you like, you may want to stock up as from year to year many of their meals are discontinued, changed, or replaced – it's a bit like baselayers from Patagonia that are never the same from year to year. As an example, the meal reviewed here has replaced one of my past all-time favorite meals in their lineup – their Hawaiian Chicken with Rice, and Sweet and Sour Rice and Chicken has apparently replaced their previous Sweet and Sour Chicken. Other meals like their Pad See You with Chicken, which made our list of top 10 backpacking meals has recently been discontinued, so I suppose the moral of the story is to stock up while you can. The new pouches from Backpacker's Pantry come with a 10 year suggested shelf life from the date of manufacture.
The Backpacker's Pantry Sweet and Sour Rice and Chicken meal retails for about $11. You can find it here at REI.