Brooks Cascadia 13 Trail Running Shoe Review
---
After making the switch from hiking books to trail runners a few years ago, I've been fairly loyal to various iterations of the Brooks Cascadias. At any given time during the hiking season, there is usually at least one Gore-Tex pair of Cascadias and one regular pair on my feet or in my gear room.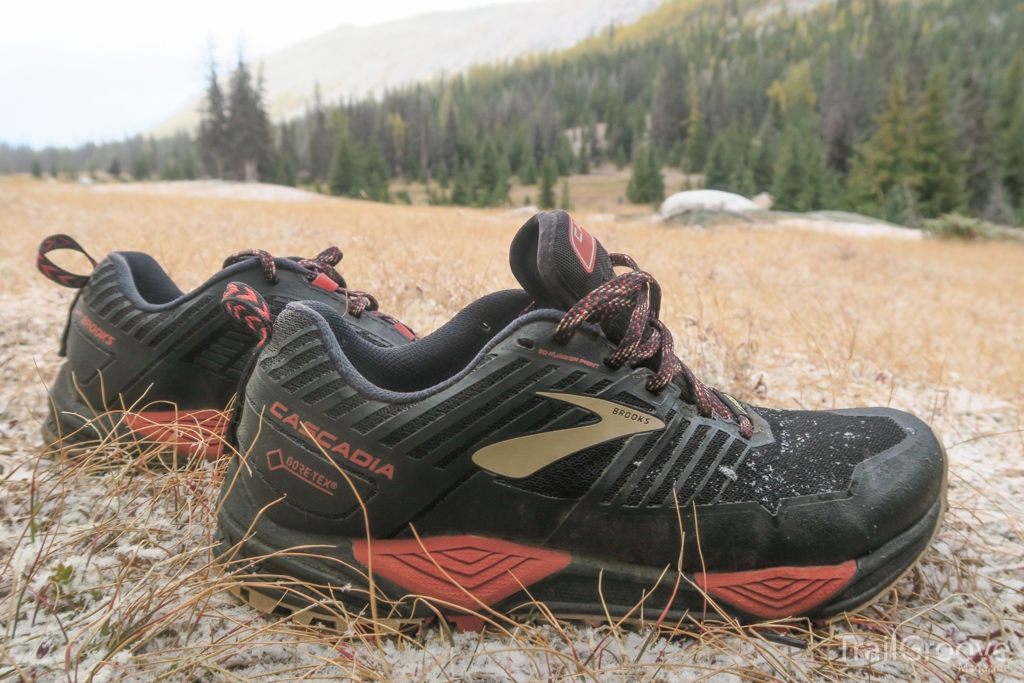 Alternating between the two based on trail conditions or the season has kept my feet happy for well over a thousand cumulative miles of backpacking and trail running. I've found both versions to be supremely comfortable for my absolutely average feet and, when purchased on sale, to be reasonably economical since they generally seem to last less than a year of frequent use, even when splitting the wear between two pairs. The Brooks Cascadia 13 is the most recent version of the popular trail running shoe and continues with the same general principles of comfort and performance that have defined them since they came on the market.
I used the Cascadia 13s on a few brief day hikes before lacing them up at the Iron Gate Trailhead on the edge of Washington's Pasayten Wilderness for a 60-mile backpacking trip. As expected, and as with most trail running shoes, there really isn't any break-in period required – they're comfortable right out of the box whether you're going on a 3-mile run or a 30-mile hike. The trip in the Pasayten put the shoes through a good mix of terrain and conditions – from well-graded forest trail to steep burned sections, and sunny afternoons followed by snowy mornings.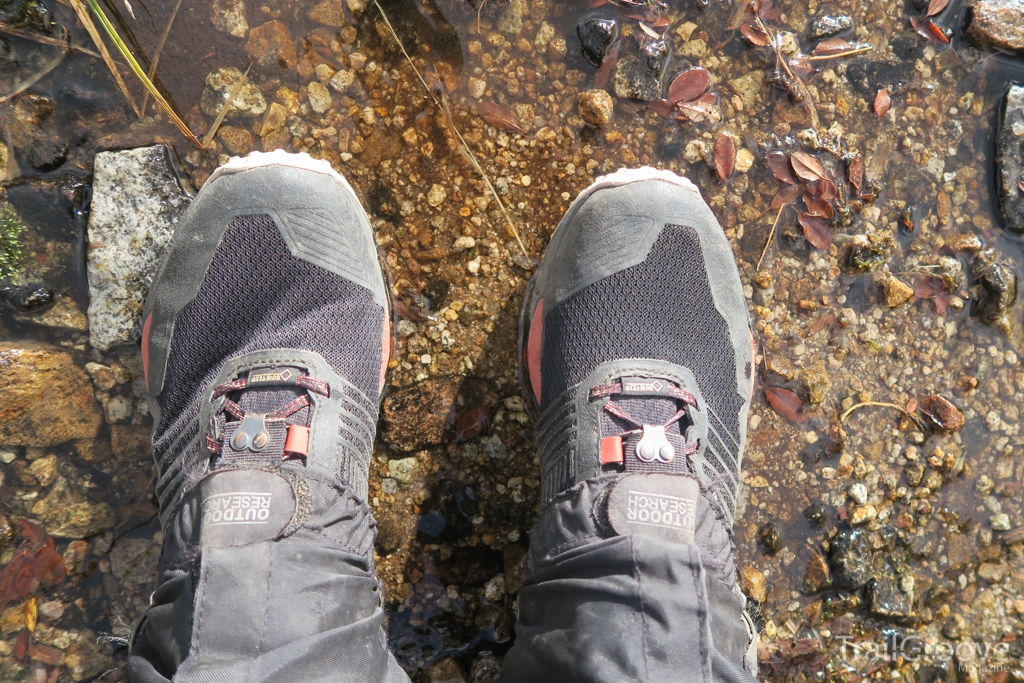 Despite a pack with gear for shoulder-season weather in the Pacific Northwest and five days of food, the Cascadias were exceptionally comfortable and provided all the support needed. Even after long days with lots of elevation change – the most challenging day being around 24 miles and with 3,500 feet of elevation loss and 4,100 feet of elevation gain – my feet were still pretty happy at the end of the day (although they became even happier when slipped into Crocs at the end of the day after a quick soak in a stream). I'm prone to sweaty feet and appreciate the breathability of non-waterproof trail runners, but even on uphills during a warm and sunny afternoon my feet never felt like they were sweltering in these. The Gore-Tex lining came in handy when crossing small streams and was particularly appreciated when walking through a few inches of wet snow. Similar conditions a few months later during a trip to a hot springs in Idaho saw the Cascadias working well in the same conditions, as well as when hiking through overgrown stretches of trail. They also gripped well on dusty and eroded sections of creekbank which, at one time at least, had a trail along it.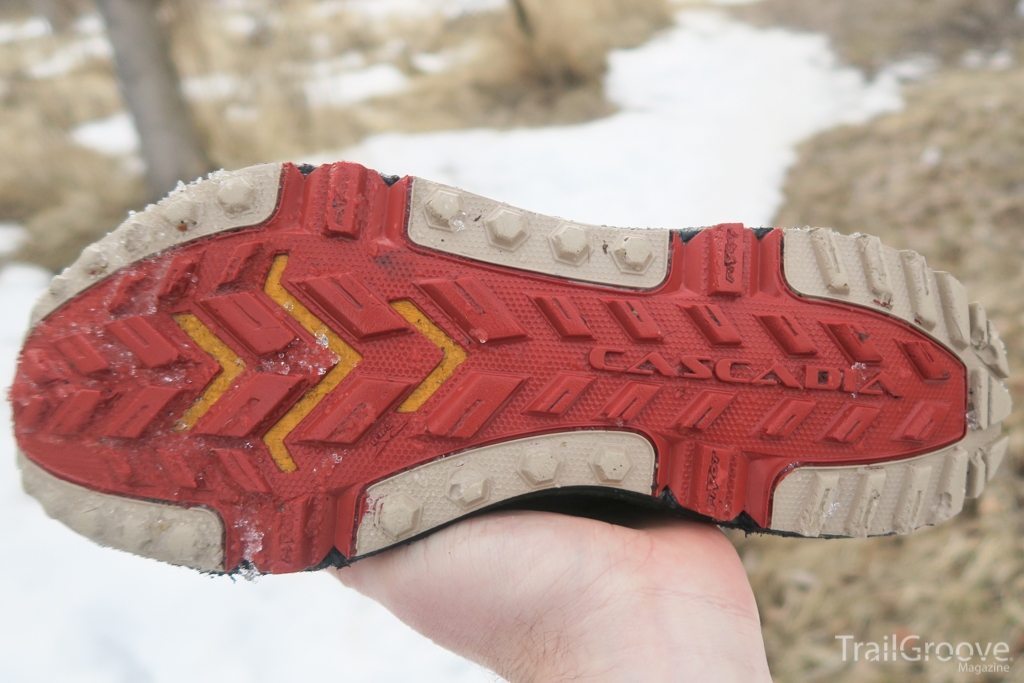 Subsequent trips with more cross-country travel, including some particularly rough sections through recovering burns, put some wear and tear on these shoes. Extended use in such conditions rapidly wears out the less rugged parts of the shoes, with the mesh areas and spots where one piece of fabric transitions to another being the most vulnerable. While the performance in full-blown bushwhacks is reasonably good (a pair of gaiters is almost essential for keeping our debris), it is best to avoid using these when in rugged off-trail terrain due to how rapidly it reduces the lifespan of these shoes.
As a backpacker and not an orthopedic expert, I can't comment with much authority or intelligence on the various merits of the shoes relatively standard 10mm midsole drop or its "neutral" support. All I know is that for someone with no major footwear preferences, no foot issues, or other special considerations that the shoes performed slightly above my more-or-less average expectations. One nifty feature that I truly appreciated was the elastic stash pocket on the front of the tongue to tuck the laces into. This clever design provides a place to keep laces out of the way, which was helpful when putting on gaiters as well as when trail running to provide some additional peace-of-mind about tripping over them or having them snag on an errant branch or root. At 12.3 ounces (each) the Cascadias are light enough to not feel burdensome when on the trail and, after changing into fresh socks and opening up the laces, function decently as a camp shoe once you're done hiking for the day.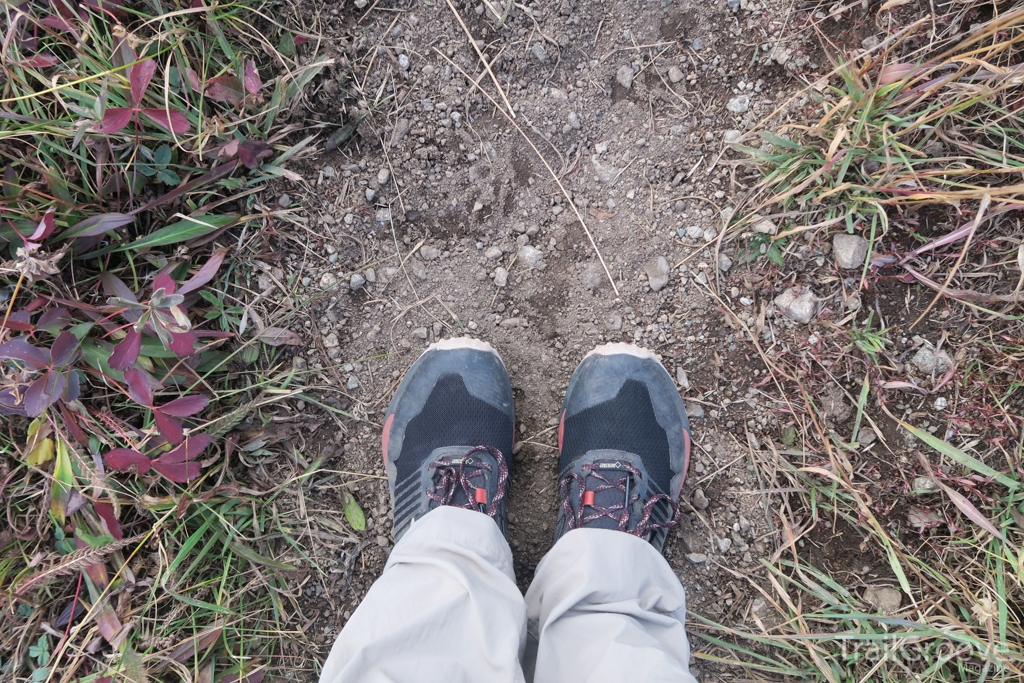 Based on my experiences with the 13s, I plan to buy at least another pair when the 14s inevitably are released and they are marked down for closeout. And I'd say that it's likely you can count me in for the 15s, 16s, and 17s as well.
The Brooks Cascadia is available in both a Gore-Tex and mesh version starting at around $130. Find them here at REI, at Backcountry.com, and on Amazon.com.
1