Backpacker's Pantry Chicken with Rice Review
---
One of 4 meals in the newer Outdoorsman Line from Backpacker's Pantry, the chicken with rice meal reviewed here is a single serving meal containing 500 calories and 33 grams of protein. The meal is made by adding 1.5 cups of hot water and waiting 15-20 minutes for rehydration, and is essentially chicken, rice, vegetables, and a chicken gravy that Backpacker's Pantry describes as "no-fuss comfort food the world over". This 4.4 ounce (net weight) meal is also gluten-free, making it worth a look for those with such a dietary requirement.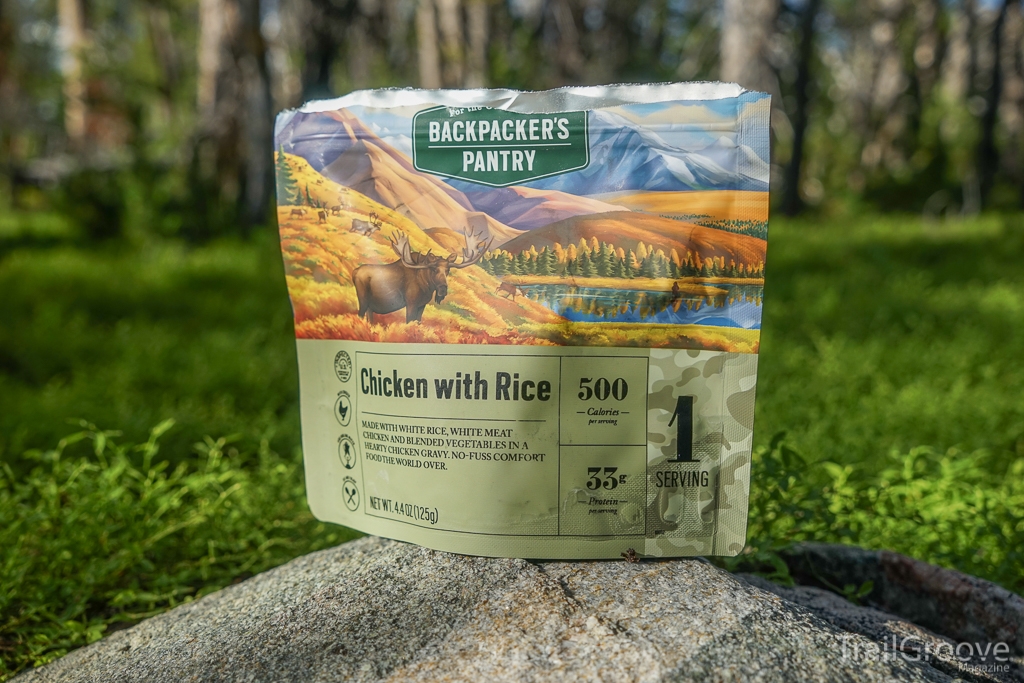 One of the things I like about the new Outdoorsman Line is the packaging style and shape, as it seems fit more easily inside my Ursack than other meals from Backpacker's Pantry or other manufacturers, and the rounded corners are friendly for limiting punctures to something like an OPSak liner, or other food for that matter. In any event, with our test meal here it was a bit difficult to follow step one of the directions (remove enclosed oxygen absorber) as none could be found in the package despite extensive searching through the dry contents prior to adding hot water. The 2nd step is adding the contents of the included olive oil packet to the rest of the meal – always a welcome way to boost calories in the backcountry. After adding the required 1.5 cups of hot water, and pausing for some introspection (about 15 minutes worth) the meal rehydrated well on one night of a recent 5 day trip.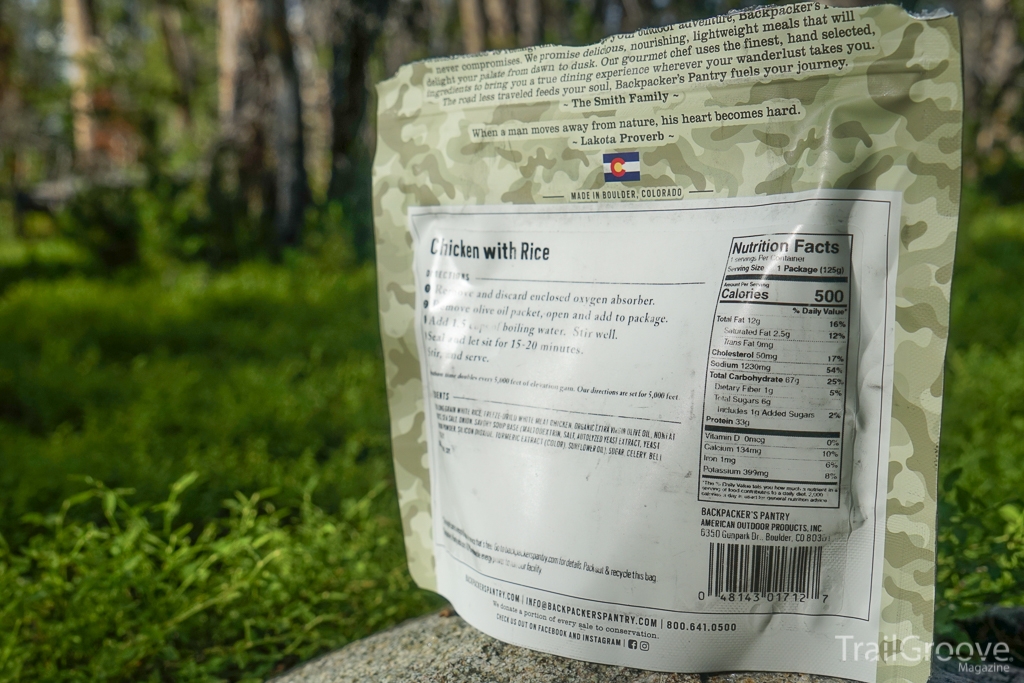 Taste wise it was tough to make up my mind on this meal from Backpacker's Pantry. The most prevalent component of this meal palate wise is salt, and checking the back of the meal revealed that the meal contains 1230mg of sodium or 54% of your daily intake so perhaps this shouldn't be a surprise. However, it would have been desirable for my tastes if the sodium level had been reduced, as it would be easy to bring along some salt to add to the meal as needed, but we can't take it out if it's already in there. The vegetables could also be more prevalent and the chicken gravy is quite light, in fact checking out the ingredients it appears that it's not actually a chicken gravy but is rather based on other ingredients, although this is mostly par for the course when it comes to freeze dried meals. My overall conclusion on this meal is that the sodium level should be reduced and I think the meal is in a bit of a no-man's land when it comes to what it's trying to be. Of all things it reminded me most of chicken fried rice…just imagine that without the egg or the frying. For more of a chicken and gravy type meal I'd say the gravy could use a boost here to add more of a southern theme – and throw in some extra pepper while we're at it.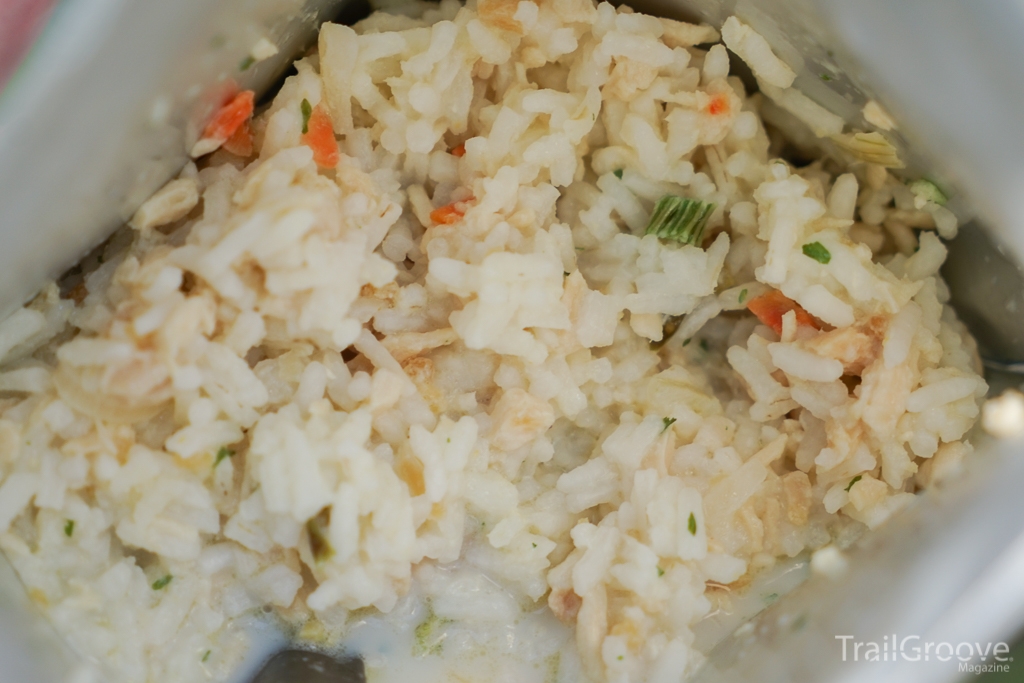 While not a pro or a con for me, the meal is gluten-free and I can perhaps see this meal being best for those gluten-free backpackers out there that are looking for additional options to mix in when it comes to pre-packaged, just add hot water meals and who are fans of the basic components of this meal (chicken, rice, salt).
The Backpacker's Pantry Outdoorsman Chicken with Rice meal retails for about $8. Find it here at REI and on Amazon.com.