Nunatak Dog Bivy / Sleeping Bag Review
---
Backpacking with a dog always involves taking along additional gear to ensure the comfort and safety of your canine companion, and when it comes to backpacking throughout the seasons or in higher elevation areas, some type of solution should be brought along to keep your pet warm at night. In combination with a foam pad, in the past I've used everything from an unzipped down jacket to a kid's sleeping bag for this purpose, to another dog sleeping bag (from Ruffwear) that's available. When it comes to Nunatak's solution, their dog bivy is appealing both from a functionality standpoint and in regards to the product's low weight.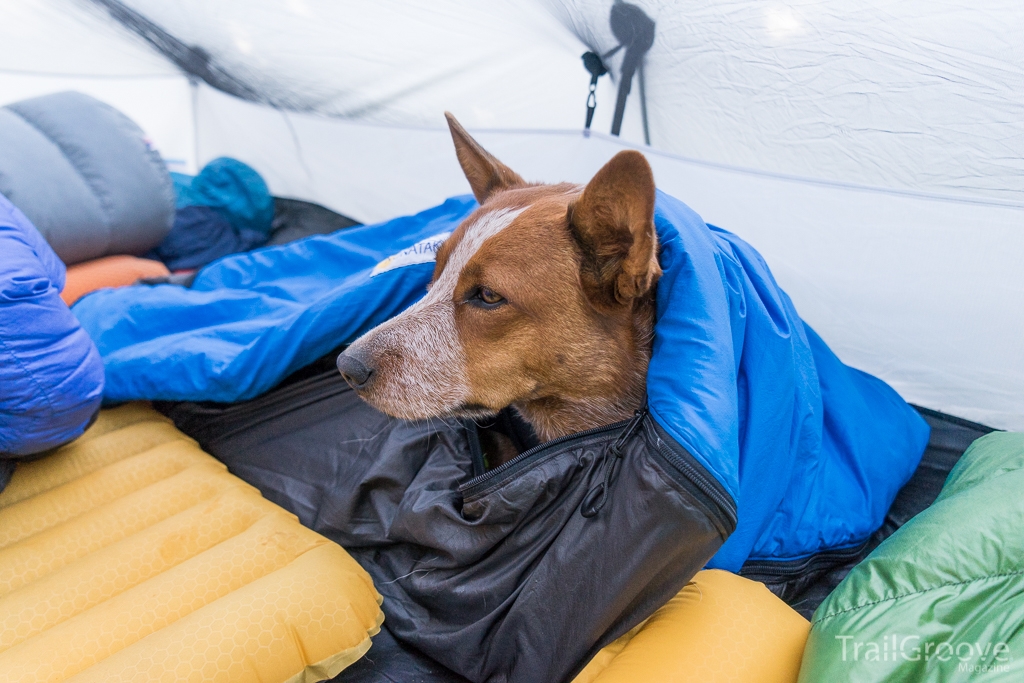 While all of those past solutions worked, down jackets would fall off throughout the night, a kid's sleeping bag is just not the right shape and size, and at 26 ounces, the Ruffwear dog sleeping bag is more weight than I'd prefer to carry for this purpose. Last fall, I learned that a company who normally specializes in making insulated ultralight sleeping bags, quilts, and garments – Nunatak Gear – based in Moab, Utah was making an insulated, lightweight to ultralight dog bivy / sleeping bag. Not only that, but after a couple emails it seemed they were also completely open to any customization requests and after placing my order – with some patience required for the 2 month+ wait time – I've been testing out the Nunatak Dog Bivy this summer with help from a 45lb heeler.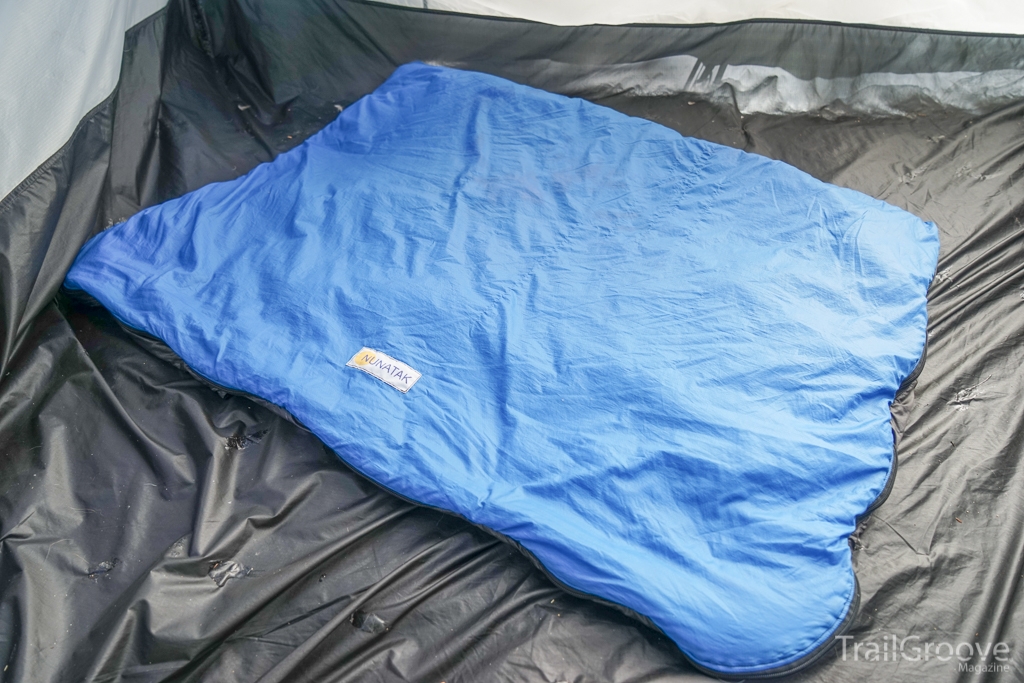 By default, the Nunatak Dog Bivy is available in 2 different warmth levels, in 5 sizes, and in 3 different fabric durability levels (10D, 20D, or 40D) all with a waterproof silnylon inner lining. In all cases, synthetic Apex insulation is used on both sides with one side warmer than the other. The 3 season dog bivy uses a combination of 3.6oz/yd. and 2.5oz/yd. Apex while the 4 season goes up to 3.6oz/yd. and 5.0oz/yd. insulation. The bivy has a rectangular shape with a zipper on 3 sides. Obviously, one is able to mix and match their desired weight, warmth, and durability needs here. For my order – I did ask for a change and an add-on, which included changing the silnylon liner to a more typical breathable fabric like you'd normally find in a sleeping bag. Additionally, with insulation underneath your dog being so important for warmth, and since with other solutions I've had to reposition dogs back on their sleeping pad throughout many nights, I also asked if adding a pad sleeve for a cut to size closed cell foam pad would be possible. Fortunately, Nunatak was able to fulfill both requests and even had some design suggestions on the pad sleeve idea which they worked into my order.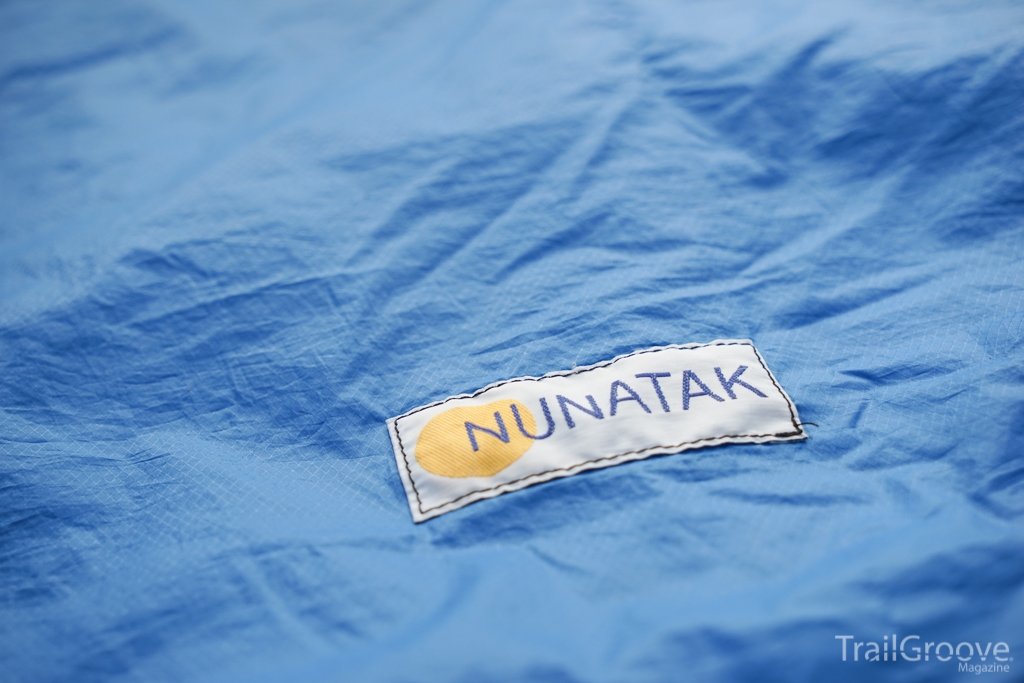 The size medium ended up being the absolute perfect size for my 45lb, medium size heeler and outside of the stuff sack weighs an appealing 14 ounces in 20D fabrics. The included stuff sack wasn't a dry bag type however, so I've been using an 8L Ultrasil Dry Sack from Sea Summit. One could definitely get away with a smaller stuff sack, but I find the 8L is nice in that it doesn't over compress the insulation, and I can choose how much compression I'm going for simply by rolling the top more or less. Packed, the bivy / sleeping bag fits well in one side of the Ruffwear Approach Pack my dog will often use. And at less than a pound, if I'll be carrying everything it's no big deal. Warmth wise, the dog bivy has been fine for typical 3 season type trips and nights in the Rockies.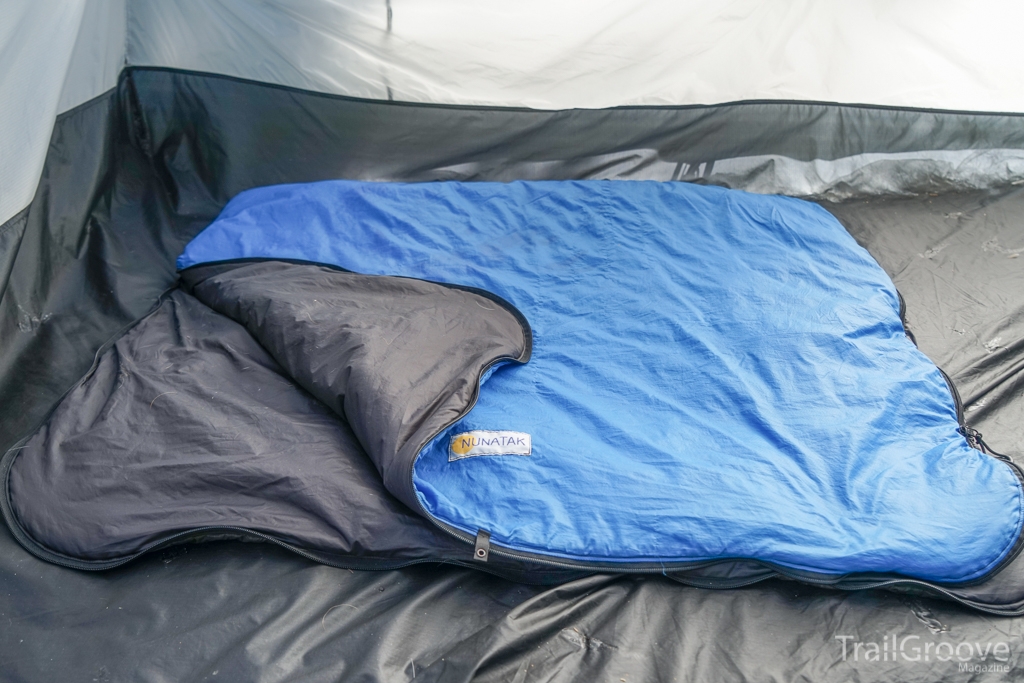 On colder nights I'll add a Ruffwear Cloud Chaser Jacket to the system and at all times the bivy is used with a cut down section of a RidgeRest SOLite. Using down insulation instead here would have been interesting for insulation longevity and maximum weight savings / packability, however the synthetic Apex used is nice to have for peace of mind during extended wetter weather or on trips where for whatever reason you might end up with a wet dog at night. Ease of use is the best thing about the Nunatak Dog Bivy. After setting up the bivy and the foam pad, by completely unzipping the top of the bivy and laying the entire top of it aside, one can allow the dog to get settled, then zip around and over the dog, leaving a smaller opening on colder nights. Additionally, the dog doesn't need to be oriented on one particular side so no matter which way the dog lays down you're good to go.
Overall, the Nunatak Dog Bivy has turned out to be the near-perfect niche solution that I've been looking for all these years, and although I can't say I've ever waited this long for a gear purchase to arrive, the wait was well worth it. When it comes to a proper dog sleeping bag / warmth solution and with a multitude of standard sizes, fabric choices, and with 2 warmth options (in the future I may also look at the 4 season), one can really end up with just what they need…but not more than they need…which is what it's really all about.

The Nunatak Dog Bivy retails for $150. Find it here at Nunatak Gear.
1