Ruffwear Highlands Dog Sleeping Bag Review
---
Backpacking with a dog will always add an extra section to your gear list, and when hiking during the colder shoulder season or winter months and in mountain locations that generally are always somewhat chilly at night, keeping your dog warm for a restful night of sleep is an important factor to consider. The Ruffwear Highlands Sleeping Bag for dogs is one way to provide insulation for your dog at night and is a dog sleeping bag solution I've been using on the trail for the past year.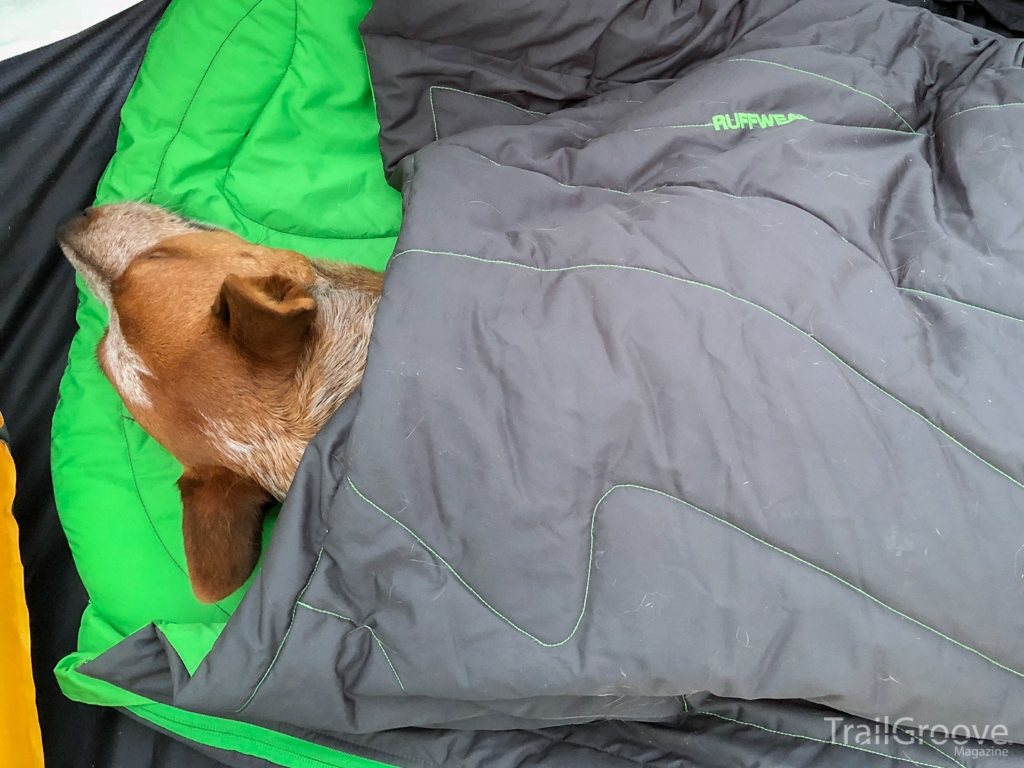 The Highlands Sleeping Bag uses synthetic insulation with a water resistant polyester shell, and a side zipper designed for easy entry and exit. On the bottom of the bag, a pad sleeve is built in, and insulation under your dog will be just as important if not more so than the bag itself. The bag has a listed weight of 26.8 ounces (26 measured) and packs into a 12 x 7" included stuff sack. The stuff sack is not waterproof, and thus I use an 8L Sea to Summit UltraSil Dry Sack instead – and this would even fit inside a compartment of the (size medium) Ruffwear Approach Pack my dog wears on the trail if desired. The bag is bulky however, and requires that you pack the same amount of weight in the other side of the dog pack, so I instead have my dog carry lighter items while I carry the Highlands Sleeping Bag. The sleeping bag measures 35 x 26" flat, and the opening of the Highlands does not feature any type of closure or cinch system, and simply lays flat over the dog. The sleeping bag only comes in one size, but is just about perfect for my 40-45lb heeler. However, slightly larger dogs would still fit, and smaller dogs will have plenty of extra room. Note that there is a separate product from the sleeping bag, the Highlands Bed, which is not a sleeping bag and is designed simply as something for your dog to lay on top of.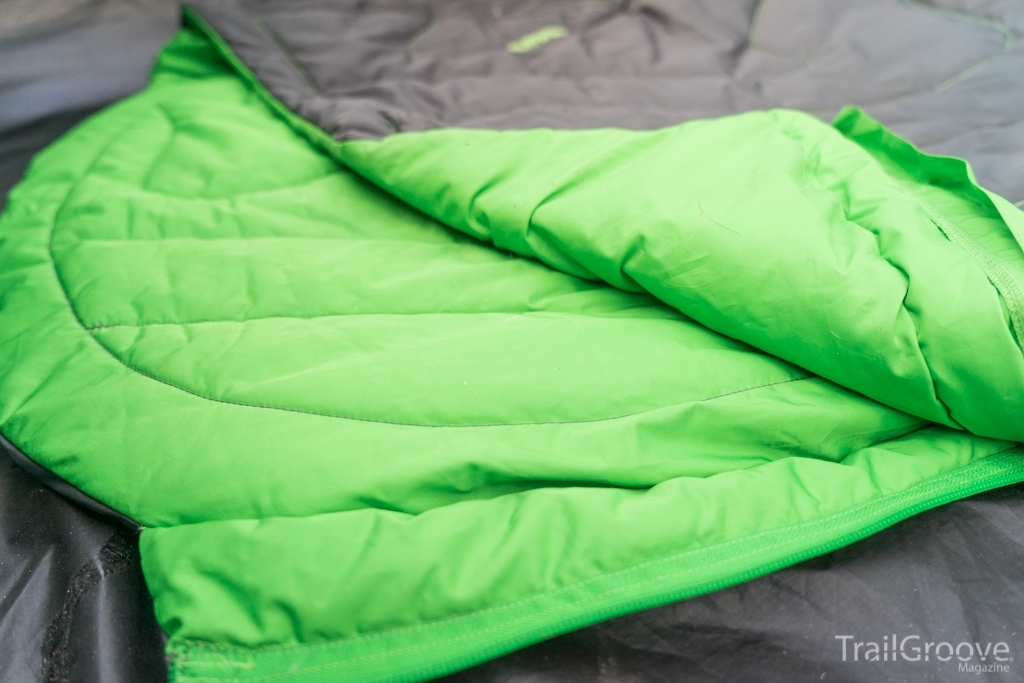 In previous years, I would bring along a cut down section of a closed cell foam Therm-a-Rest ZLite or RidgeRest pad for my dog to sleep on top of, and would then cover the dog at night with my spare clothing – like a down jacket combined with a rain jacket. This worked well, but would often need readjustment at night as my dog moved about. Additionally, this strategy no longer became possible when I switched to a lighter weight, hoodless sleeping bag where I prefer to wear my (hooded) down jacket while sleeping. Thus, a separate solution for my dog was needed. A separate dedicated jacket could easily still be used and is relatively lightweight, but the readjustment throughout the night issue remains. Using the Ruffwear Highlands Sleeping Bag has been a benefit in this regard.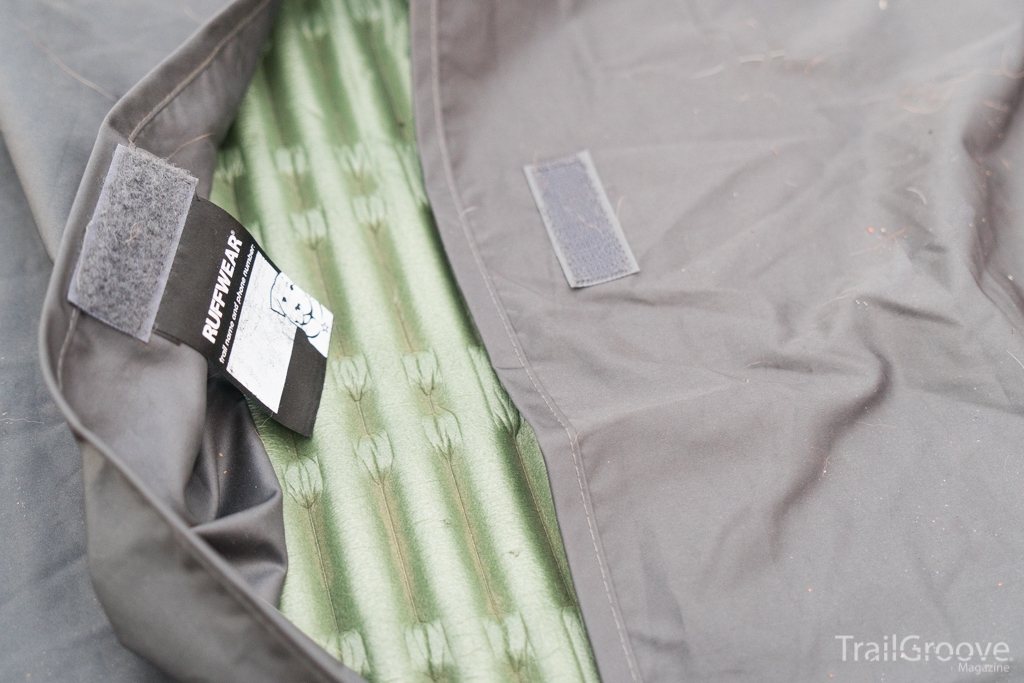 While the included pad sleeve is intended to fit the optional Highlands Pad, I simply use a section of a Therm-a-Rest RidgeRest SOLite which fits perfectly when you round off the corners of the pad a bit and provides plenty of 3-season insulation and warmth, and maybe even a little extra comfort for your dog after a high mileage day. I have found the pad sleeve quite useful, and compared to my old system of a separate foam pad and overlaying a down jacket, there's nothing to constantly re-arrange here throughout the night.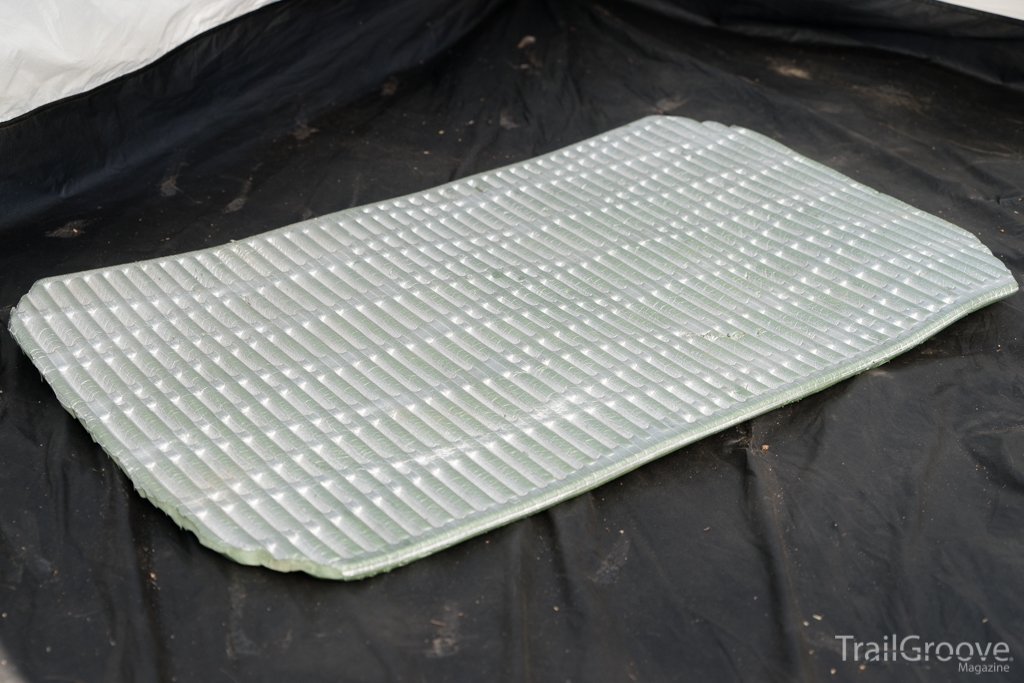 The bag does not have a temperature rating, but combined with the foam pad underneath and a Ruffwear Cloud Chaser Jacket that my dog wears in the backcountry as well – my dog has never been cold on typical 3 season trips in the Rockies. The only caveat is keeping your dog actually inside the sleeping bag, but success there will obviously depend on the personality of your dog – and the zipper that allows you to completely open the top of the bag and lay it aside temporarily until your dog is settled inside helps greatly in this regard.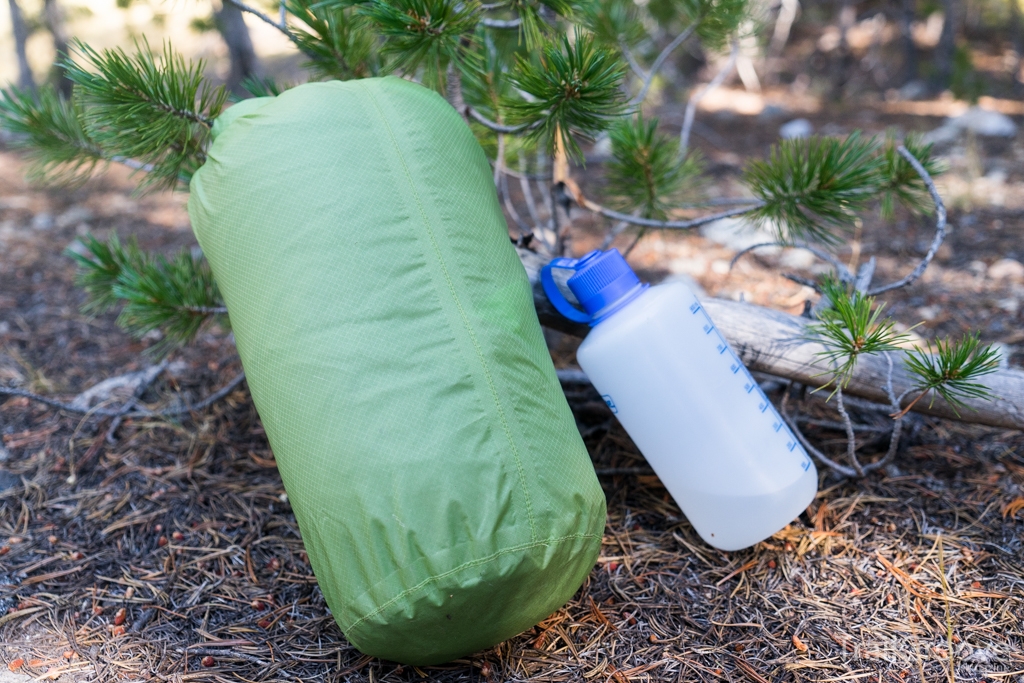 Although the polyester shell is tough and the synthetic insulation appreciated in wetter weather and with a soggy dog, the only issue I have with the Ruffwear Highlands is the bulk and weight. At around 27 ounces, this is as heavy as many lightweight 20 degree sleeping bags (for people) and heavier than the sleeping bag I carry, and it could indeed start to tip the scales on the Highlands bag from actual backpacking to perhaps more of a camping oriented item depending on your personal take in this regard.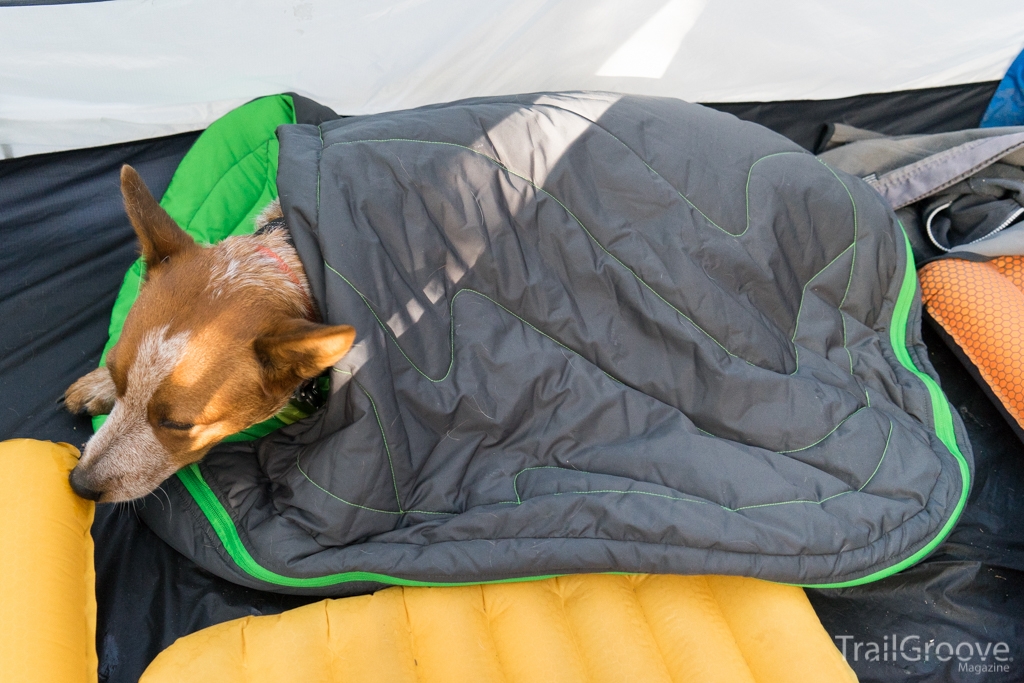 All considered however, the bag certainly does a good job on those chilly backcountry nights and overall is a well designed sleeping solution for your dog. The same design utilizing lighter weight and more compressible materials would certainly be nice to have for backpacking purposes, or perhaps an alternative ultralight model, but considering that I have packed the Ruffwear Highlands on many higher mileage wilderness backpacking trips over the past year, it is certainly doable in this type of scenario if you feel the Highlands bag meets your (dog's) needs.
The Ruffwear Highlands Dog Sleeping Bag retails for $100, but you can often get it on sale at the following retailers - find it here at Backcountry and on Amazon.com.