Hollow Fiber Backpacking Water Filter Care & Maintenance
---
While many methods for backcountry water treatment exist, hollow fiber filters are quite popular due to their ease of use, effectiveness, reasonable cost, and longevity. While a hollow fiber filter is quite simple – with the filter itself having no moving parts and working through a multitude of hollow tubes (each hollow tube then having a multitude of microscopic pores, which actually filter the water) the filter element will still need to be maintained and some basic precautions should be exercised to maximize the lifespan of the hollow fiber filter.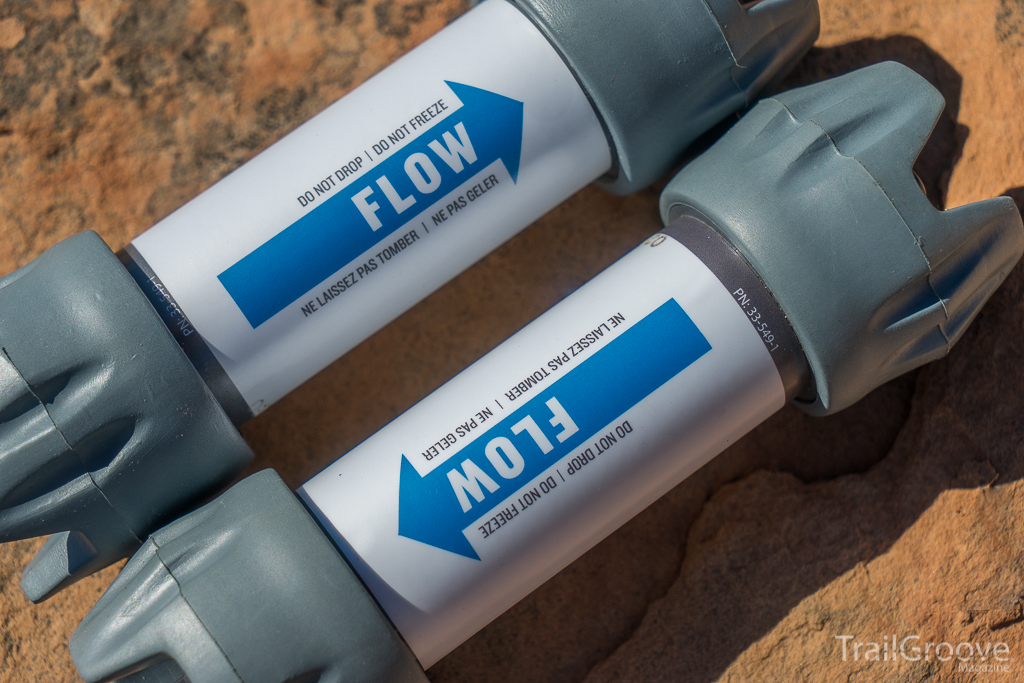 Drops:
Every hollow fiber filter I've ever used has had precautions about dropping the filter – and although most have the actual element protected within a plastic housing, care should still be exercised. At home, store the filter on a low shelf or otherwise in some place where a drop would not be possible. On the trail, ensure that the filter is properly secured and stored. While I prefer to always keep my filter in an outside pocket of my pack for quick access during the day, we also need to make sure it can't fall out easily if you happen to jump across a small creek. Water filters are one of those gear items where you can't really tell if it's working or not – if it's working water comes out…just like if the element was compromised. Thus, I like to always look for a filter that comes with a manufacturer-approved integrity test that can be performed in the field – like the Platypus GravityWorks.

Freezing:
Just like drops, hollow fiber filters can't be frozen if they've been used, as any water inside the tubes (which can never really be completely dried) could when freezing expand and fracture the element. This is a constant issue in mountain environments when it can freeze any night of the year. As such, when there is absolutely any chance of freezing I filter all the water I'll need for the night, then disconnect the filter (if applicable to the system) and put the filter element in the foot of my sleeping bag at night in a Ziploc bag. If it's still below freezing when you get up, you may then need to carry the element around in a pocket until it's warm enough outside. Once the season gets cold enough where you're carrying the element around all day or it never gets above freezing, it's best to look towards a different water treatment method, of course.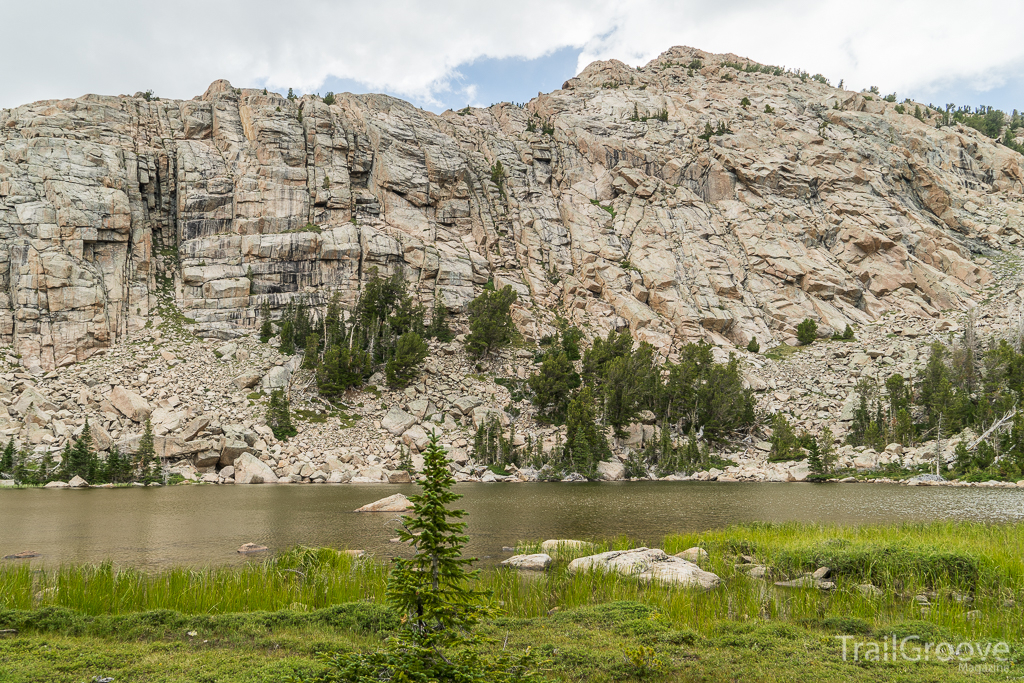 This pond, which was the best water around for miles in either direction, was full of algae and quickly slowed the flow rate of my hollow fiber filter. However, after a quick backflush the flow rate was easily restored.
Backflushing:
The flow rate for all hollow fiber filters will diminish over time and the dirtier the water, the faster this flow rate will fall. Luckily, hollow fiber filters can be rinsed or backflushed to help restore at least some of this flow rate, and this can usually be performed in the field. Look to the instructions specific for your exact system, but for gravity systems such as the aforementioned Platypus GravityWorks I currently use this simply involves filtering some water from the dirty bag into the clean bag, then raising the clean bag higher than the dirty bag, causing the clean water to flow back through the filter, taking dirt and debris along with it as it passes through. This dirty water can then be dumped on the ground. Other filters like the Katadyn BeFree can be cleaned by swishing the element in clean water. While backflushing will not make the filter perform quite as good as when it was brand new, keeping up with it and backflushing regularly can maintain acceptable performance for a surprisingly long amount of time. If you'll be backpacking where all of the water sources are questionable, you can also pre-filter your water with something like a bandanna to help extend the time you'll need between backflushes.

Disinfection:
After a trip, your hollow fiber will still retain some of that water you filtered along the way – whether that was questionable pond water or from a high mountain lake. Putting the filter right on the shelf could lead to all kinds of growth, be it algae, bacterial, mold, etc. Not only is this not appealing, but it can clog the filter over time as well as these types of growth are not easily cleared by backflushing. Unless you'll be picking right up and heading out on another trip very shortly, it is best to disinfect the filter prior to putting it away in your gear stash. Once again, we'll need to look to the specific instructions for your specific filtration unit to perform this task. However, most manufacturers suggest using household bleach diluted in water, then passing this solution through the filter.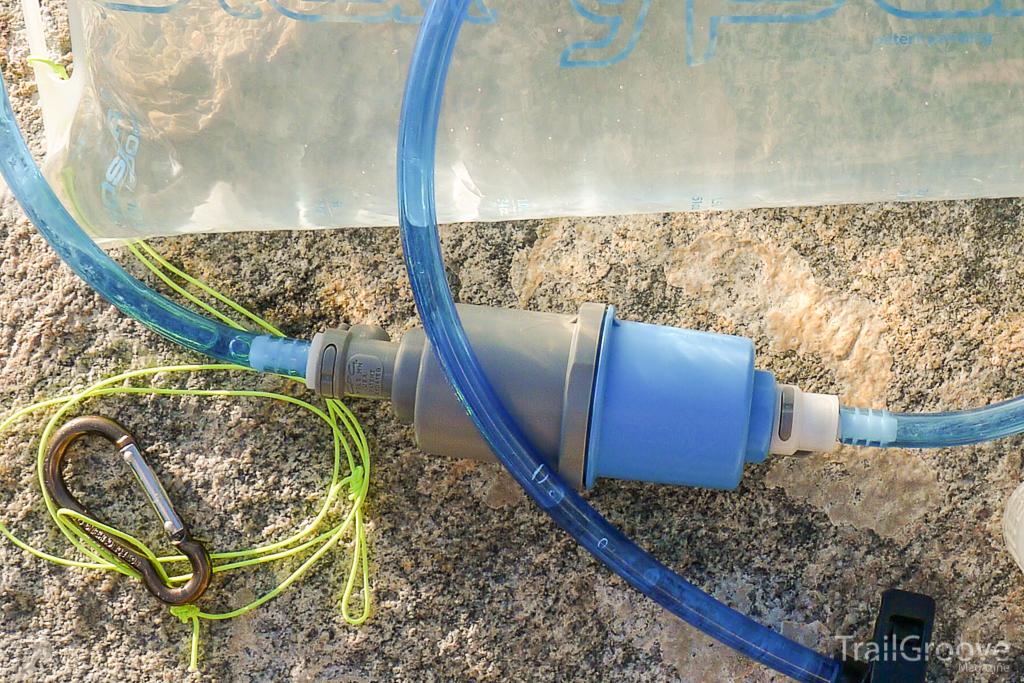 Make sure you're using unscented normal liquid bleach for this task and diluting it as the manufacturer suggests. For example, with the Platypus GravityWorks, 2 drops of bleach in 1 liter of water is suggested. This can then be run through the filter to disinfect – and this solution will remain in the filter while it sits on the shelf to keep things fresh until your next trip. When that next trip comes along, I like the run a about half a liter of backcountry water through to clear out this solution. After a trip, I like to backflush first, then disinfect as a way to gauge what type of flow rate I can expect on my next trip – and to make sure it's not time to order a new element. Hollow fiber filter elements aren't exactly cheap either, and are usually the most expensive part of the system – with something like a replacement GravityWorks filtration element running about $55, I like to replace the cartridge only when I have to.

By taking these few simple steps you can maximize your water filter investment and avoid having to replace the element more often than you need to. And by taking care of your filter, you might be surprised just how long a hollow fiber filter can continue to serve you season after season. Need more info on all the common different backcountry water treatment methods and what's ideal for different scenarios? You can read our guide on backpacking water treatment methods here. Check out a full selection of backcountry water filters (including those that utilize hollow fiber filters as well as other technologies) here at REI.