Petzl IKO CORE Rechargeable Headlamp Review
---
For whatever reason, headlamps have not been an item I've paid particular attention to during a decade of backpacking. I'm on my third or fourth headlamp, but whenever I've needed to replace one (lost, intermittent failure issues, decided to make it a spare to keep in the car, etc.) I've simply purchased whatever was most similar to the previous one. Bells and whistles were never that intriguing to me when it came to headlamps (although one of mine did have a whistle built into the plastic on the headband adjuster), I just wanted something that would provide ample light for around camp and occasional night-hiking. I've never been especially impressed with the headlamps I've used, but I've never been terribly disappointed either. I suppose, much like the lights in my home, I just sort of take them for granted.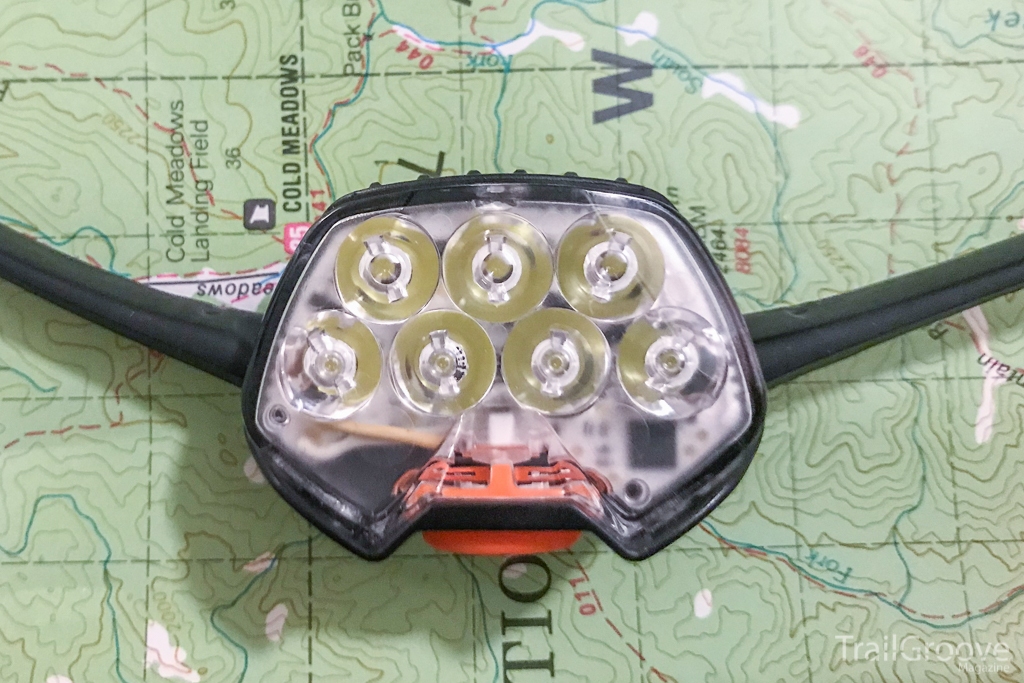 I wasn't really expecting much when I began using the Petzl IKO CORE Headlamp – even with its unique design and minimalist flair, I more or less assumed I'd find it to be like all the headlamps I've used before. Functional, but not anything that really put a grin on my face. To my surprise, I found that the IKO immediately impressed me in several ways when compared to the other headlamp I was using for backpacking (a Petzl ACTIK CORE). Although the weights are identical, the IKO feels lighter when worn due to the battery being at the rear and only a small housing for its seven bulbs on the front. This was most noticeable when wearing the headlamp while cross-country skiing and running, but even when sitting around camp it felt more comfortable than traditional headlamps with elastic headbands. Another nice feature of the headband is that it won't absorb sweat or other moisture due to its fairly rigid plastic design.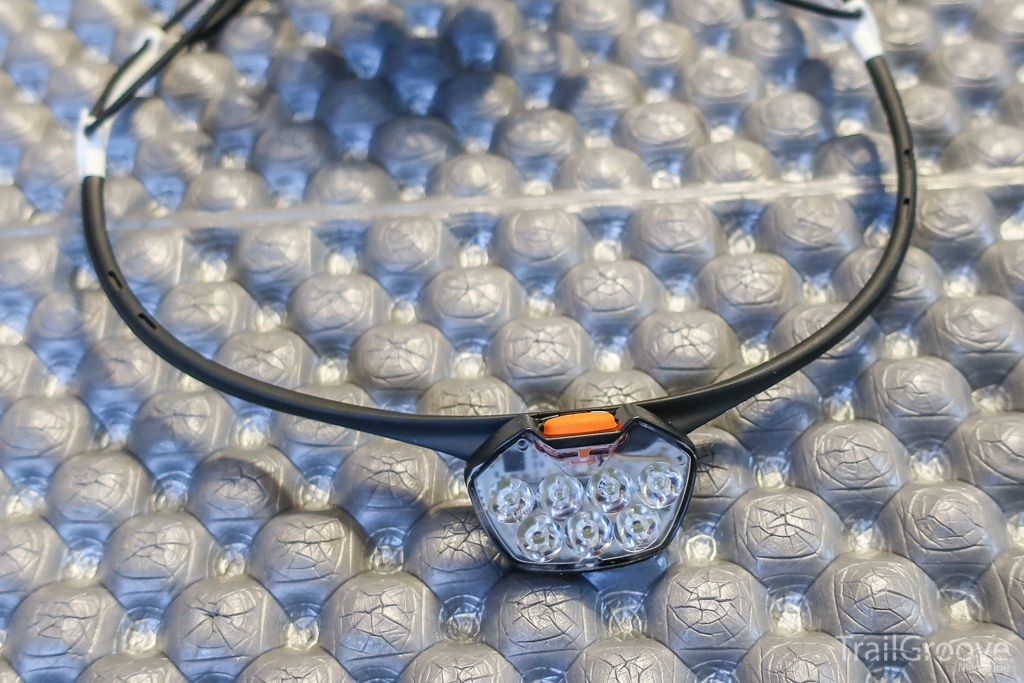 For its compactness, this headlamp was very bright on its highest setting. I found the lowest setting to be too dim for anything other than reading in the tent or small tasks around camp. The medium setting was the sweet-spot for me; bright enough to walk around camp and focus on tasks, but not so bright as to be obnoxious. The brightest setting was ideal for hiking at night and really lit up the landscape. The listed run-times for the various brightness settings are comparable to other headlamps I've used and should be plenty to get through an extended trip in shoulder-season, when you might be using your headlamp more and even might need to do some night hiking with the headlamp on the brightest setting. Three AAA batteries can be used or the rechargeable CORE battery. I've used the CORE battery, since it is interchangeable with my Petzl ACTIK, but it is nice to have the option to bring along the AAA batteries as a back-up on longer trips or for those trips in cold weather when batteries can get drained more quickly. The CORE battery can be recharged with a USB cable and has a green indicator light for when it is fully charged.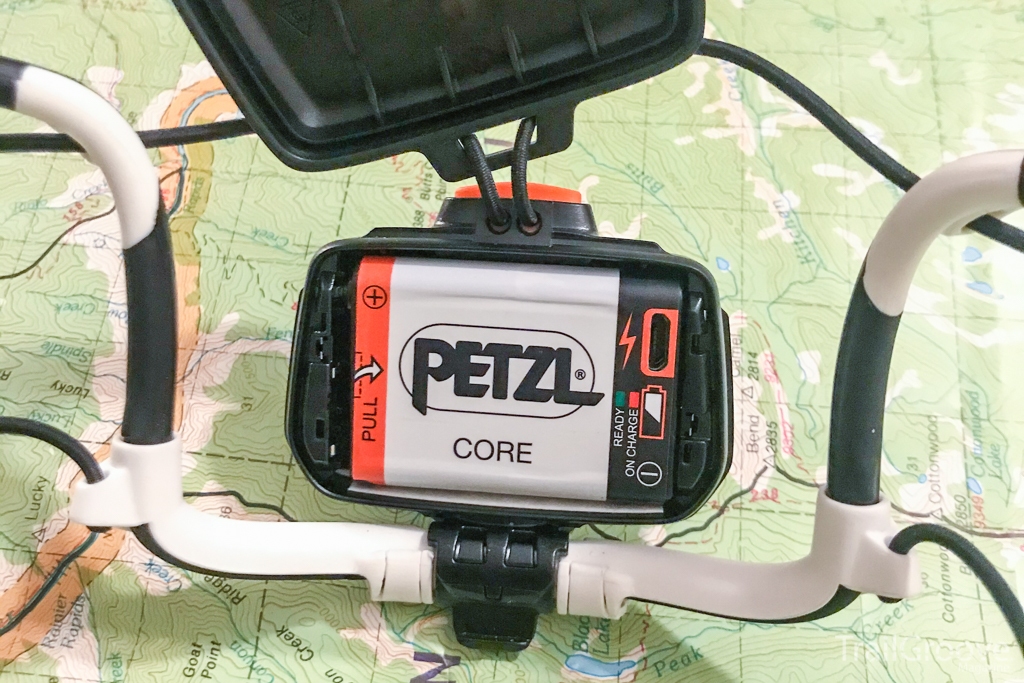 The small light housing on the front of the headlamp tilts smoothly to adjust the beam where you want it. What's nice about the design of this is that you can stop it anywhere along its path, whereas other headlamps I've used just allow it to be moved into one or two positions it clicks into. In the past, I rarely used this feature because it just never really worked for me with the preset angles, but the fine-tuning allowed with this one actually made it functional to adjust the beam lower when doing things like cooking, for example.
As is expected when a product focuses on simplicity, there are only minimal features present with the IKO. There is no strobe feature or red light. This wasn't a great loss to me, although I do find having the red light to be helpful when stargazing but needing to attend to a small task, or when in camp with others to lessen the visual disruption of a headlamp. The color temperature of the light is nice, and it doesn't have a headache-inducing fluorescence to it. At its highest setting it is certainly bright enough for hiking off-trail and the medium setting is enough light for on-trail night hiking on most trails. The headlamp does have a "lock" feature, which is effective at keeping it from being inadvertently turned on and draining the battery when packed.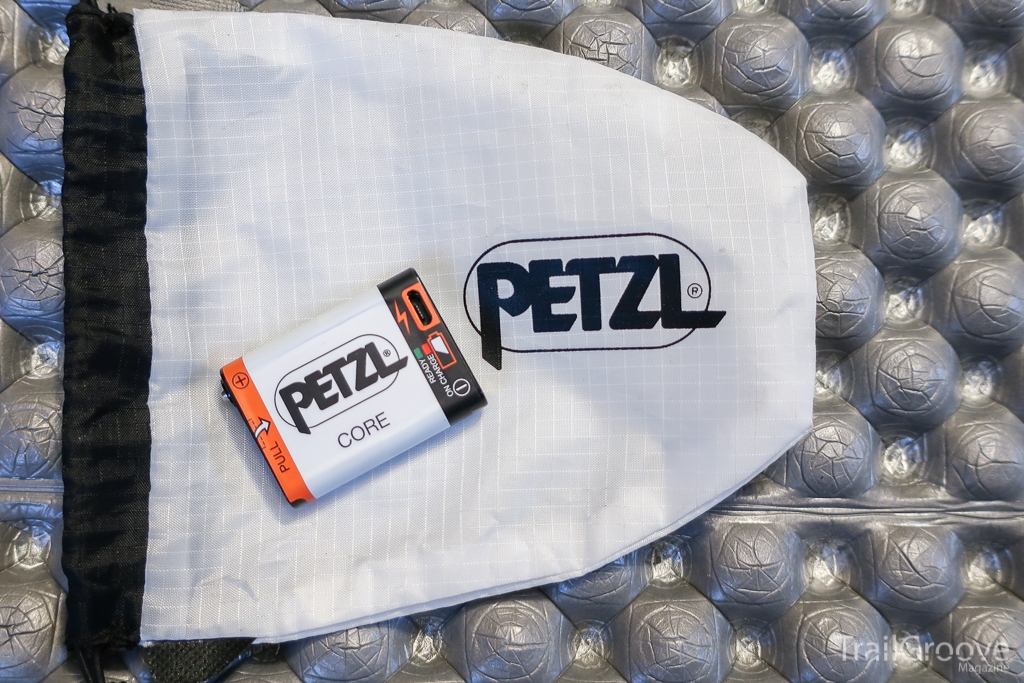 The stuff sack that accompanies the headlamp is useful and it is nice to have it included, as most headlamps either don't include a stuff sack or case and instead sell them as accessories. Granted, a stuff sack for a headlamp really isn't a necessity and can be viewed as unnecessary weight, but I tend to use one on most trips as it helps with my organizational system. I particularly appreciate having a stuff sack for a headlamp during winter trips when I need to store it in my sleeping bag to keep the battery from getting sapped from the cold, for some reason it just seems to make it easier to push down to the bottom of the bag and out of my way than storing it loose.
My first thought about using the stuff sack as a lantern as shown on the Petzl website was that it was simply a marketing gimmick, one of those things that seems nifty but during actual performance in practical conditions is lacking. I was pleasantly surprised when I tested this out on an early December cross-country ski touring trip. With sunset occurring a few minutes before 5 p.m., there was a lot of time around camp in the dark which made for great testing conditions. When used with the beam on the highest setting, I found the "lantern mode" to really brighten up my tent — in regards to both illumination and mood. On the medium setting, it was enough to read by and for doing other small tasks, like looking at a map and making notes. On the lowest setting, the lantern mode was barely functional. Given how quick the battery can be sapped when used on the highest setting (around 2 hours according to Petzl) this unfortunately made the lantern mode less practical.
Overall, this headlamp was a welcome addition to my backpacking kit. Its on-head comfort and ease-of-use are perhaps the most noteworthy characteristics. If you've never found a headlamp that you've found comfortable, or always have a latent feeling of mild irritation when wearing one, then this headlamp would be a great option. Given my previous experiences with Petzl headlamps and other products, the durability and longevity should be worth the price.
The Petzl IKO headlamp retails for about $70 in the Petzl IKO version (without an included CORE battery), or for $90 in the Petzl IKO CORE version with the rechargeable battery included. You can find the cheaper IKO at Backcountry.com and the IKO CORE version here at REI. For more on how to choose a backcountry headlamp, see our backpacking headlamp guide.
1