Backpacker's Pantry Chicken Lasagna Review
---
This meal from Backpacker's Pantry offers up their take on chicken lasagna in a 1 serving meal and is from their new Outdoorsman Line – a series of meals that are all a single serving and have a compact form factor. The Outdoorsman Line meals have a slightly higher level of calories and are also higher in protein compared to generally accepted backpacking meal standards.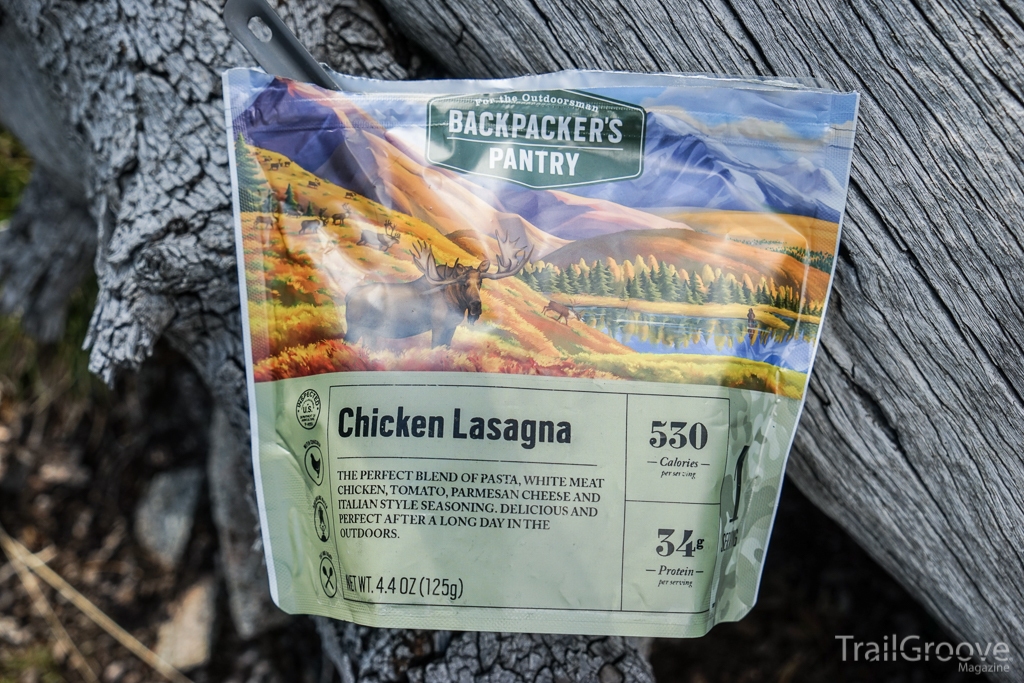 This Chicken Lasagna Meal offers up 530 calories and 34 grams of protein, and is based around some hard to beat ingredients when it comes to comfort food: tagliatelle pasta, chicken, cheese, butter, and olive oil to name a few. The Outdoorsman Line packs quite compactly – these meals are really nice in that they don't take up a lot of space in your food bag and the packaging even has rounded edges so that nothing else (or your OPSak if you use one in combination with an Ursack) gets punctured, so you don't have to trim any sharp corners when packing food for a trip. After adding the olive oil to the contents of the package (this comes as a separate packet), the meal needs only 1.5 cups of hot water and about 15-20 minutes of rehydration time.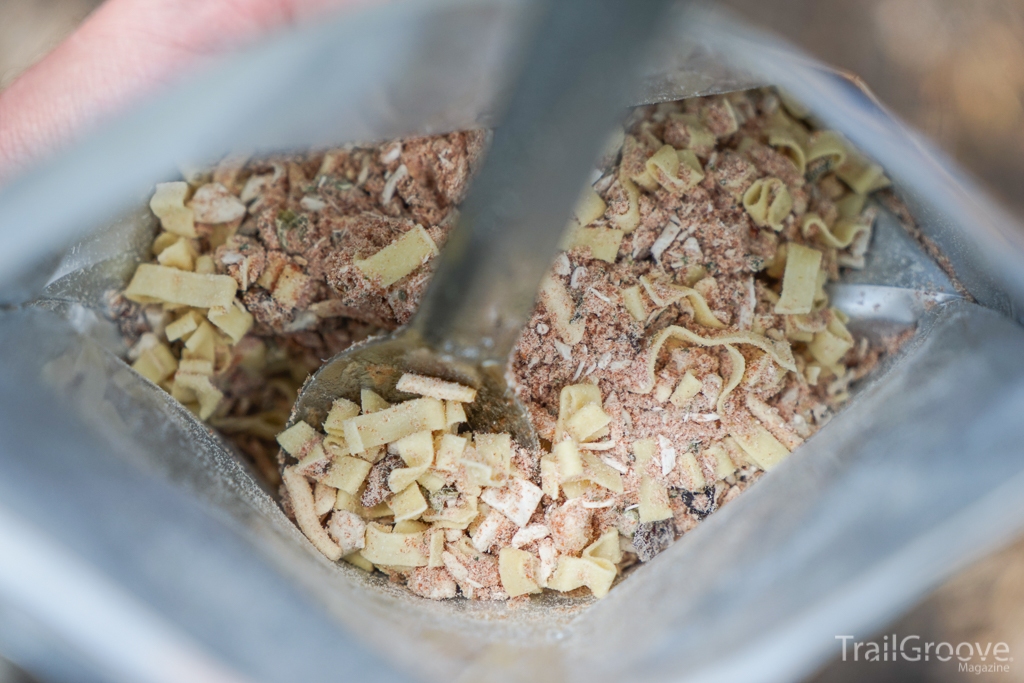 I found the meal to rehydrate perfectly and even though the sodium level is high here – 54% of your daily intake – I did not find it to be as up front as another meal we recently reviewed in the same line – the Chicken with Rice Meal. Perhaps this is just because it's lasagna and could be more expected and a better fit in this type of meal. Taste wise, the meal is pretty good and deserving of being worked into a backcountry dinner repertoire on a somewhat regular basis. If anything, I do feel that the meal could use a little something; the first thoughts I had when testing the meal on a trip over the summer was that it lacked a little bite and could use more variety on the cheese (the meal is based on mozzarella and parmesan), and some oregano – the last ingredient. However, the meal serves as a good enough base that one could spruce it up to suit their own tastes, perhaps by bringing along some spices (extra oregano or basil would be great), or cheese of their own to add in, which would also boost the calories after a long day. One small bonus I did like about the meal is that it does not cause a nearly impossible to clean residue on one's backpacking utensil, a common issue among freeze-dried lasagna style meals that results in a utensil that for the most part, stays that way for the rest of a trip.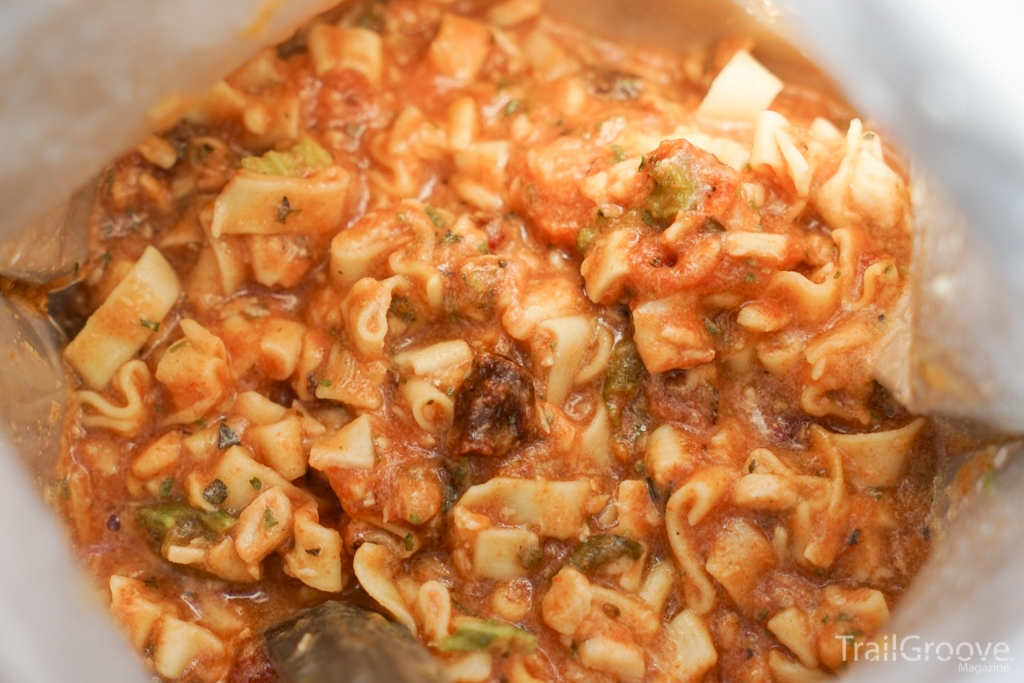 Overall, this resulted in a nice meal and I'll be packing this one along to mix things up on future trips – although I may also pack along some extra spices to go along with it. The Backpacker's Pantry Outdoorsman Chicken Lasagna Meal retails for about $10. Find it here at REI and on Amazon.com.