Backpacker's Pantry Outdoorsman Beef Stroganoff Review
---
Another option from the Outdoorsman Line of meals from Backpacker's Pantry, their Beef Stroganoff with Egg Noodles promises their chef's "real deal", just add water take on stroganoff – a recipe that is not without competition in the freeze dried meal category. As with the other options in the new Outdoorsman Line, their beef stroganoff meal is designed to be a one serving meal with a lot of protein, and in a compact, packable form factor.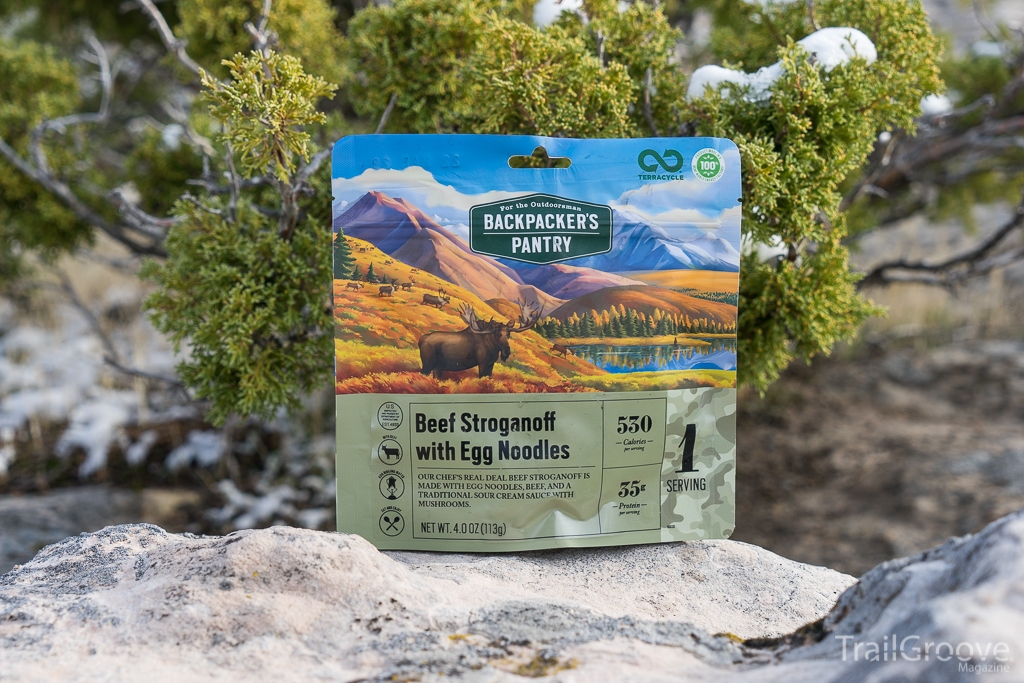 This option packs 530 calories into a package that won't take up much space in your pack, with an accompanying 35 grams of protein in a meal that is based around egg noodle pasta, freeze dried cubed beef, olive oil (included as a separate packet), sour cream, and mushrooms. After removing the oxygen absorber, then opening up the olive oil packet and adding to the other contents of the package, one only has to add a backpacking mug's worth of boiling water (1.25 cups), then allow 15-20 minutes for rehydration. Once the brief wait is over, this meal rehydrated well – although be aware that this meal in particular did have some stubborn spices in the bottom of the bag that resisted initial attempts to stir and distribute all the ingredients equally into the rest of the meal's contents, so make sure you've packed a proper utensil (long handle suggested) that will allow you to stir the meal well.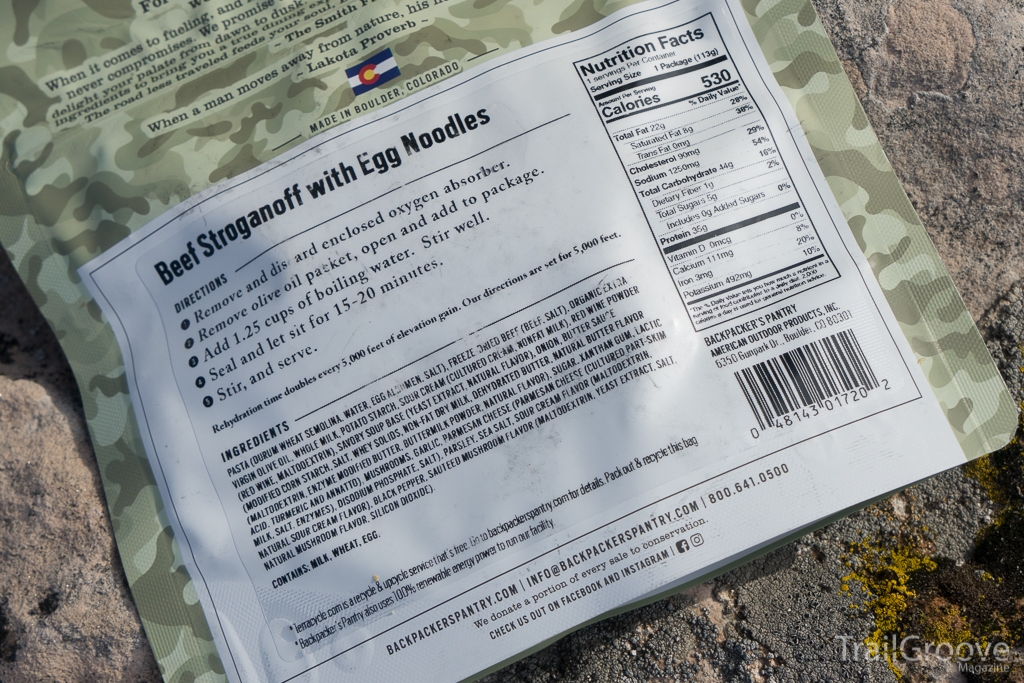 My impressions of the meal were mixed – the sense of a good stroganoff is definitely to be had here, but the broth / sauce was more of a soup-like consistency as opposed to the thick, stick to your ribs type of sauce that I usually look forward to when sitting down with a good bowl (or pouch when it comes to a freeze dried version) of stroganoff. This may come down to preference however. Along with the mushrooms, the beef in the meal is at the forefront and my nitpick here is that the cubes of beef are all extremely small – although there are many of them, and they are cut in such a seemingly precise manner that it's just a bit of an odd culinary experience reminding one almost of a manufactured meat product. As one of my favorite foods, I wish the mushrooms had been fresher tasting as well and overall these impart a strong earthy overtone to this meal, and if you don't like it there will be no escaping it when it comes to this meal. When it comes to the Outdoorsman Line, I will have to give the nod to the other options in the lineup such as their quite good chicken lasagna or their Cincinnati chili (which we'll review shortly).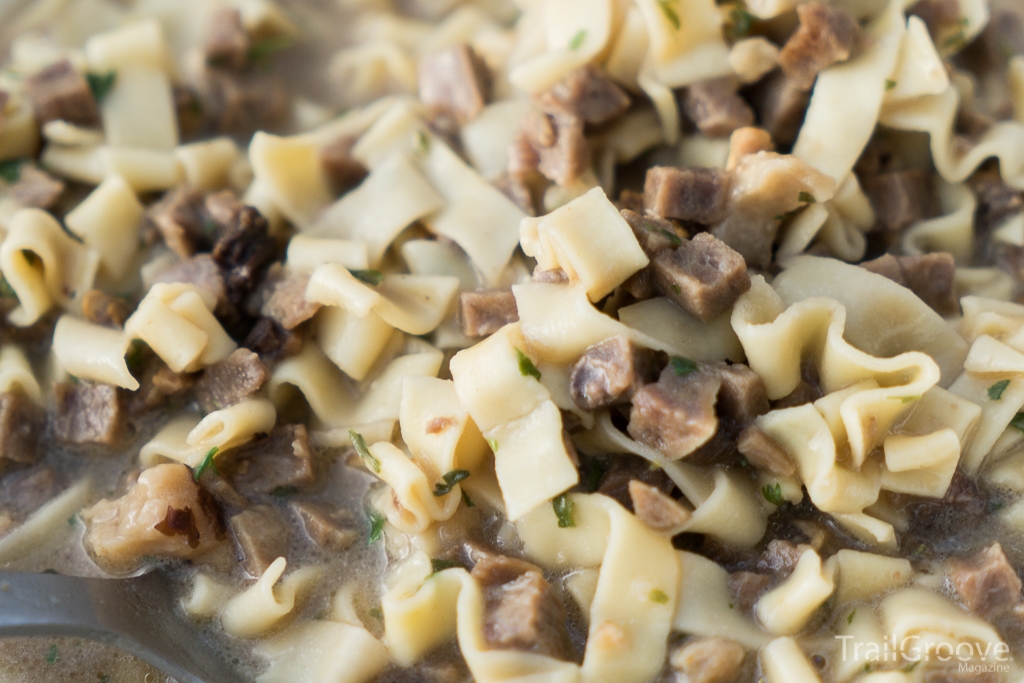 If however you are a fan of stroganoff and especially if you have a palate that sounds like it would be in disagreement with my assessment above, this meal is certainly worth a taste test in the lineup, and when it comes to the Outdoorsman Line in general the options here are almost perfectly suited for solo ultralight or lightweight backpacking. The meals are lightweight (like most freeze dried meals), but they also don't take up much space and rehydrate with minimal water for a suitable one person meal for those with an average appetite, and serve as a good base to a larger dinnertime meal on those longer, higher MPD types of backcountry trips.

The Backpacker's Pantry Outdoorsman Beef Stroganoff Meal retails for around $10. You can find it here at Amazon as well as here at REI.com.