Cincinnati Style Chili Backpacker's Pantry Meal Review
---
Along with the other meals that we've recently reviewed in the Backpacker's Pantry Outdoorsman Line, this meal is a 1 serving freeze dried meal that focuses on delivering 500+ calories and 30+ grams of protein to solo hikers (or the outdoorsman) in a meal that requires minimal water for rehydration and won't take up much space in your pack.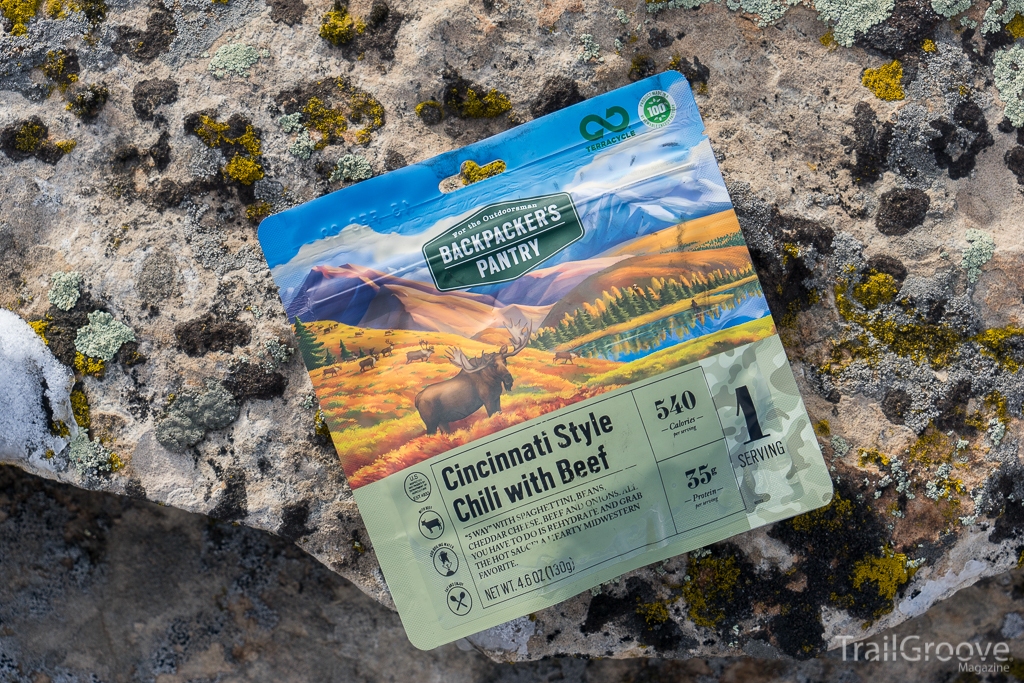 The Cincinnati Style Chili with Beef Meal contains 540 calories and 35 grams of protein to be exact, and only requires 1.25 cups of hot water and about 15-20 minutes of rehydration time. Containing the Backpacker's Pantry take on Cincinnati Chili, the meal is based around pasta, beef, cheese, onion, and beans, plus a blend of spices and flavorings ranging from chili powder to cinnamon and cocoa powder. The end result is a meal that builds on ingredients that are classic ingredients that always seem to hit the spot in the backcountry, but adds a fresh take with the blend and variety of spices they've also included in the package. And other than perhaps a little dash of pepper (somewhat oddly excluded from the ingredients), there is little reason to reach for one's backpacking spice kit with this meal. Once the rehydration wait time has been completed the meal somewhat surprisingly seems to soak up all the minimal water that needs to be added without the soupy consistency you can get with some other meals of this nature.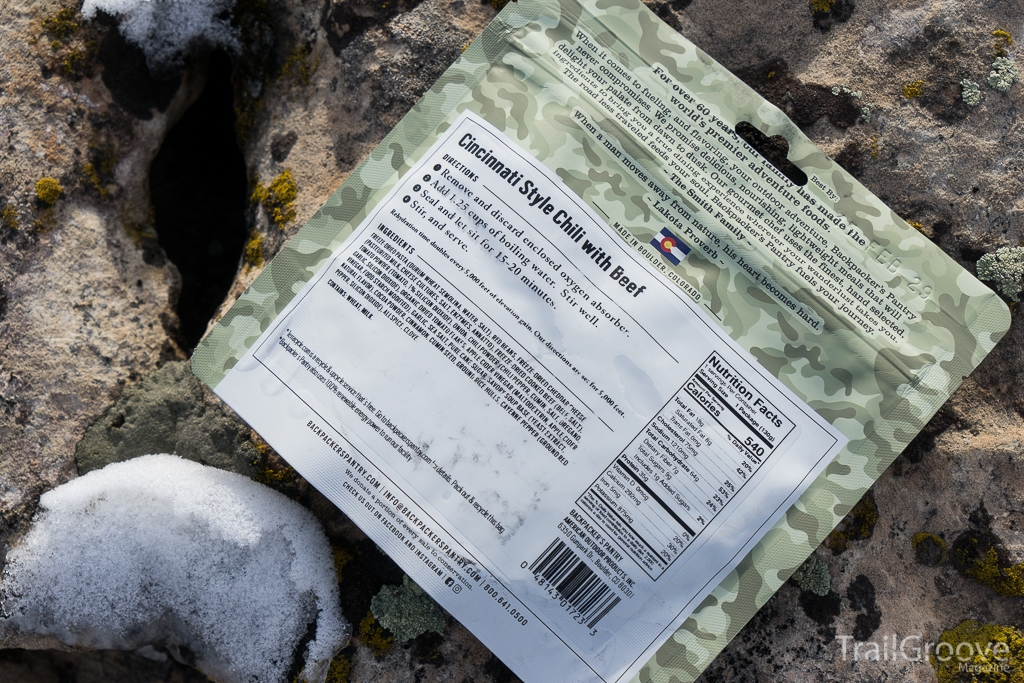 Of all the meals in the Outdoorsman lineup, for me this was the best tasting meal and offers a fresh take on something of a more traditional chili mac type meal. The spices in this meal separate it from just about anything else out there and I only found myself thinking that perhaps, adding some additional cheese would have taken the meal to the next level. As suggested on the front of the package hot sauce would have been a great addition as well, however since it wasn't until after I ate the meal that I read the entire front of the package I'll have to wait until next time in this regard. I also – as opposed to the Outdoorsman Beef Stroganoff Meal – found that the beef included with this meal had an entirely different (in a good way) quality, as it seems to end up coated in the tomato sauce and has much more of a normal ground beef type consistency and impression.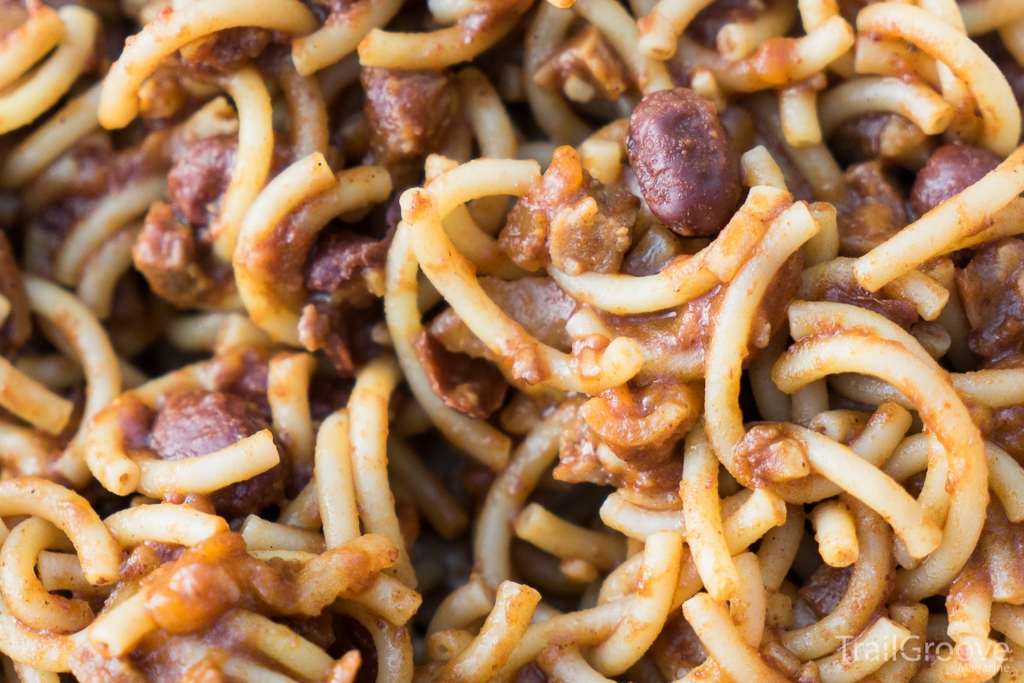 Overall this meal is quite good and with the compact packaging, minimal water required, and the uniqueness that the spices add to the meal this one might find a somewhat regular spot in my backpacking meal rotation. For one person, the 540 calories in this meal are a great start and if you need to boost it up from that, the aforementioned extra cheese addition as well as some olive oil (unlike many meals from Backpacker's Pantry, this meal does not include an olive oil packet) will certainly make this a workable meal for larger appetites and long hiking days.

The Backpacker's Pantry Outdoorsman Cincinnati Style Chili with Beef Meal retails for around $10. Find it here at Amazon and at REI.com.