How to Keep Your Backpacking Gear Dry
---
While backpacking during an all-day rain presents its own challenges when it comes to staying dry – or as dry as possible – protecting your gear and the items in your pack that must stay dry comes with its own set of considerations. Having a dry jacket, clothes, and a dry sleep system at the end of a long rainy day is not only backpacking luxury, it's also critical to our safety on the trail. And whether rain is in the forecast or not, in most backpacking locations we still need a strategy to keep our gear dry in the case of an unexpected dunk during a creek crossing, or even in the event of a leaky hydration reservoir inside our pack.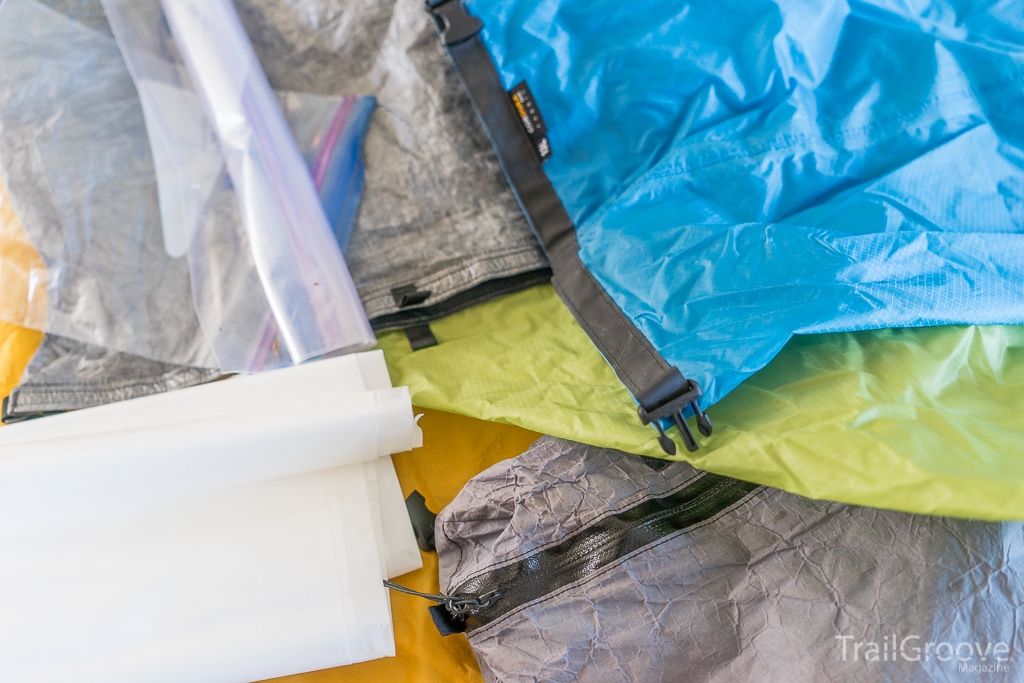 Pack Covers
Most backpacks themselves are only water resistant – many packs are made with a PU coated fabric that is waterproof to start but becomes more water resistant over time, and even when new, with backpacks that are made from waterproof materials the seams and zippers (if so equipped), not to mention the huge opening at the top of a top-loading pack, are still waterproofing weak points. In reality, true waterproof backpacks are quite the exception and are often targeted more towards those who prefer to paddle instead of walk. A traditional solution is an optional or aftermarket waterproof pack cover that one can deploy over the outside of the pack. This is a decent solution for a rainy day, but won't have coverage on the backpanel of the pack, and isn't the best solution for an unexpected dip. Perhaps the biggest downside of the pack cover is that it must be deployed and undeployed – making it one more task to deal with on a rainy day compared to a set and forget system.
Dry Bags / Pack Liners
In contrast, a pack liner goes inside the pack and is always used – so if a sudden rain shower pops up during the day you likely only have to worry about donning your rain gear and not protecting the contents of your pack. Pack liners can be anything from a dedicated solution (most are like giant dry bags), to a trash compactor bag (twist the top closed and tuck to secure) that is a budget replaceable option. Due to lack of durability, normal trash bags are not recommended. Either way this option protects from rain water intrusion quite well and even from a brief underwater dunk as well. Smaller, separate roll top dry bag stuff sacks can be used in place of, or in conjunction with a rain cover / pack liner approach. This technique offers redundancy and also allows for some more refined compression of your gear.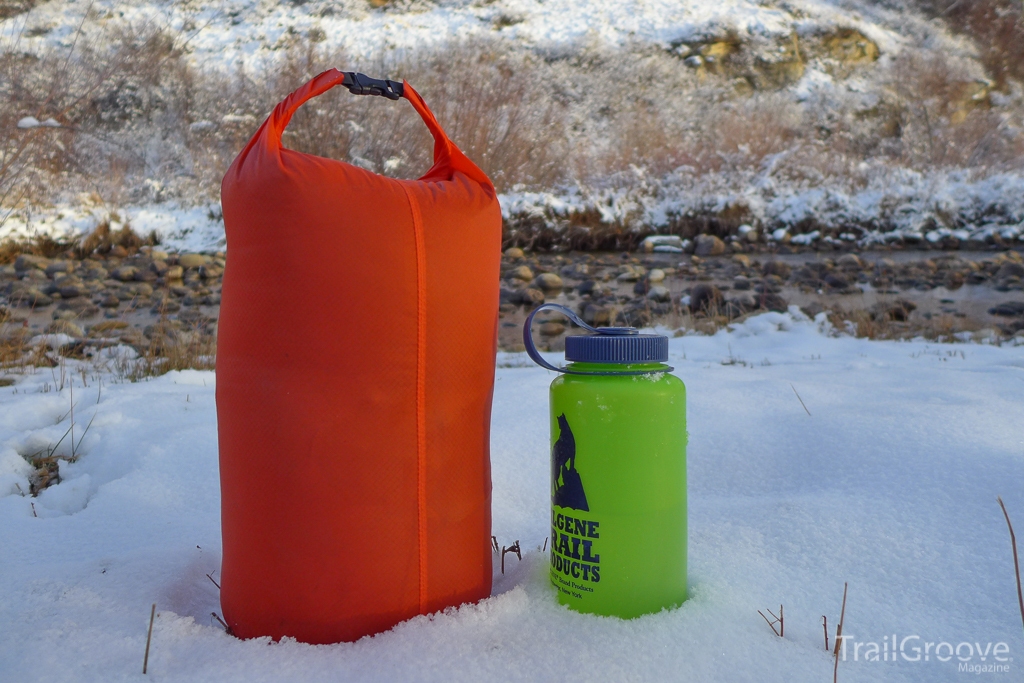 In recent years one other option has become popular with the rise of the ultralight inflatable sleeping pads – the combination dry bag / inflation stuff sack. As long as it is a completely waterproof, roll top option, this makes for a great dual use item and this is how I personally store my "must stay dry" items during the day – sleeping bag, sleeping pad, jacket, and any other spare clothes.

Whether you go with a pack liner, cover, or dry bags I like a "pick any 2" approach to waterproofing and especially as all my insulating gear – sleeping bag and jacket are both typically down. For example a trash compactor bag or pack cover combined with ultralight dry sacks for those items of greatest concern is great insurance, or a pack liner on its own if you have a particularly waterproof pack (roll top design utilizing hybrid waterproof Dyneema Composite Fabric for example).
Some other techniques that can be helpful is a (often overlooked) large enough shelter or double walled tent solution – a shelter large enough gives you room on high condensation nights so your bag isn't making contact with tent walls covered in condensation. Your sleeping bag DWR will help for the occasional brush against a wet tent wall, but will eventually wet out. Carrying a small bandanna or camp towel is also helpful here. On humid trips that feature multi-day precipitation events this is quite important since your gear will have very limited opportunities to dry in these conditions. If you gear does absorb some moisture and is packed away first thing in the morning (into a waterproof system that will now not allow anything to dry), make sure you take an opportunity over lunch to get things out in the sun if possible and / or get everything out to dry immediately upon arriving at camp.


Odds and Ends
For any other odds and ends that might not be stored in the main compartment of your pack, I stick with the same pick 2 approach for waterproofing and luckily, these items will likely be few such as your map and any electronics you might carry. Quart to Gallon Ziploc bags were almost tailor made for waterproofing maps – even waterproof maps will have ink run or stick together after getting wet – and any electronics from cameras to smartphones. For an upgrade, one could also utilize smaller roll top dry bags – either the waterproof nylon or Dyneema varieties. I also like to store these items in something like a water resistant bag such as the ZPacks Multi-Pack for that additional layer of waterproofing. A couple other safety related items should always stay dry as well – like your fire starting solution and nobody likes a soaked first aid kit or toiletry type items. These however, are stored in the main compartment of my pack in their own dry bag.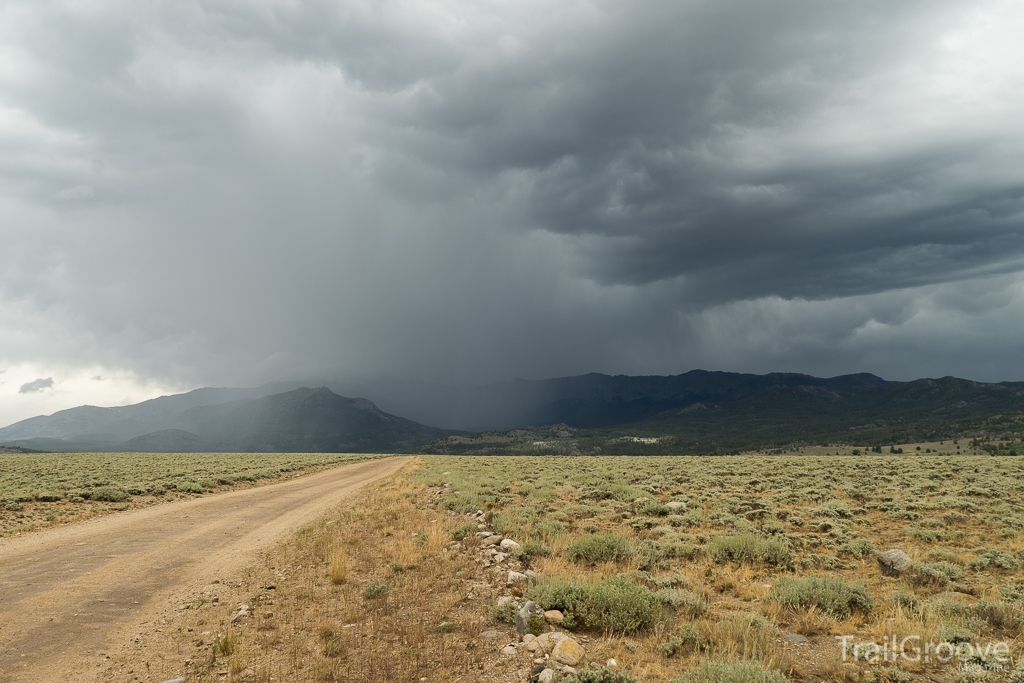 Rain ahead: A dialed-in system offers peace of mind when your drive to the trailhead looks like this.
Different approaches (and price ranges) exist, but whether you go with trash compactor bags and Ziplocs, opt for top of the line Dyneema roll top dry bags, or some combination in the middle, once dialed in that system will ensure that our critical gear stays dry and offers peace of mind no matter the forecast. And from the occasional water crossing incident to trips that feature consecutive days of precipitation, there's not much that can compare to crawling into a dry and warm sleep system at night on those types of days while keeping the rest of the gear you need to stay dry, dry along the way. For more on overall strategy on backpacking in the rain, take a look at this article in Issue 38.
1