Mountain House Mexican Style Adobo Rice & Chicken Review
---
A new dinner from Mountain House, their Mexican Style Adobo Rice and Chicken Meal brings backpackers, hikers, or considering the current situation we've been facing here in the spring of 2020 just about anyone a decent Mexican themed meal that's also compatible with gluten free diets. And while normally we don't dive too much into packaging here at TrailGroove, in this case it deserves mention with a redesign that not only includes an artwork update but important updates to functionality as well for 2020.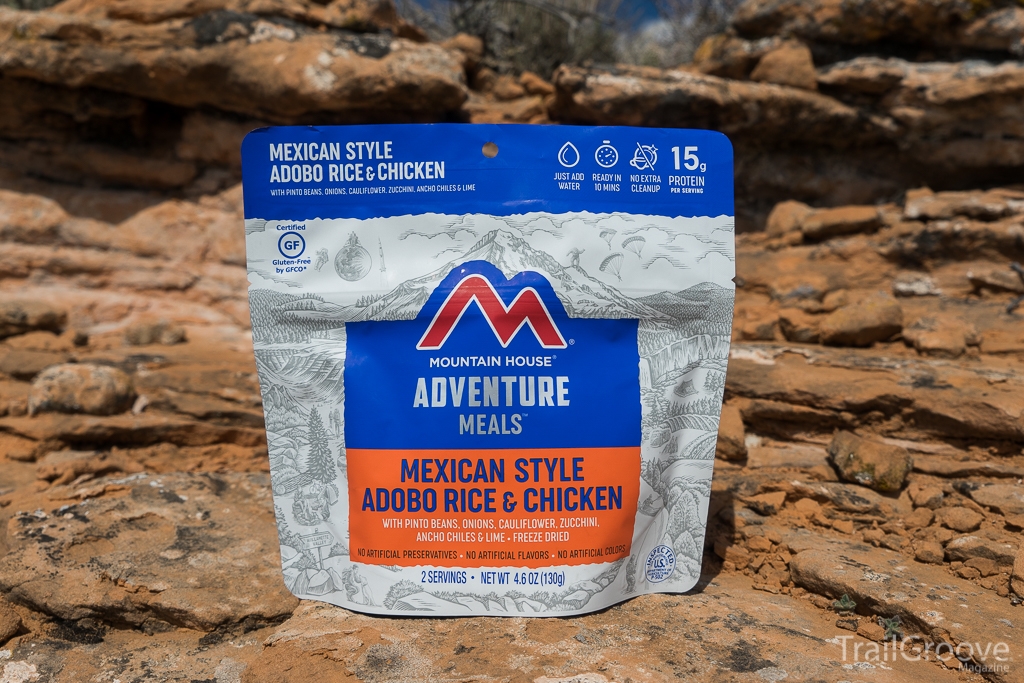 The Mountain House Mexican Style Adobo Rice and Chicken Meal offers 2 servings and 570 calories total, in a meal that is dominated by rice, beans, and chicken with accompanying vegetables in an Adobo style sauce. While personally I must admit that I'm not an Adobo sauce expert, what I can tell you is that the meal very much reminds me of the rice side dishes you'll get at an authentic Mexican restaurant – each place has their own unique recipe – with, in the case of this meal some pinto beans thrown in (reminding one of refried beans and rice), plus chicken. As such, I think of this meal as a good Mexican rice and beans combination plate.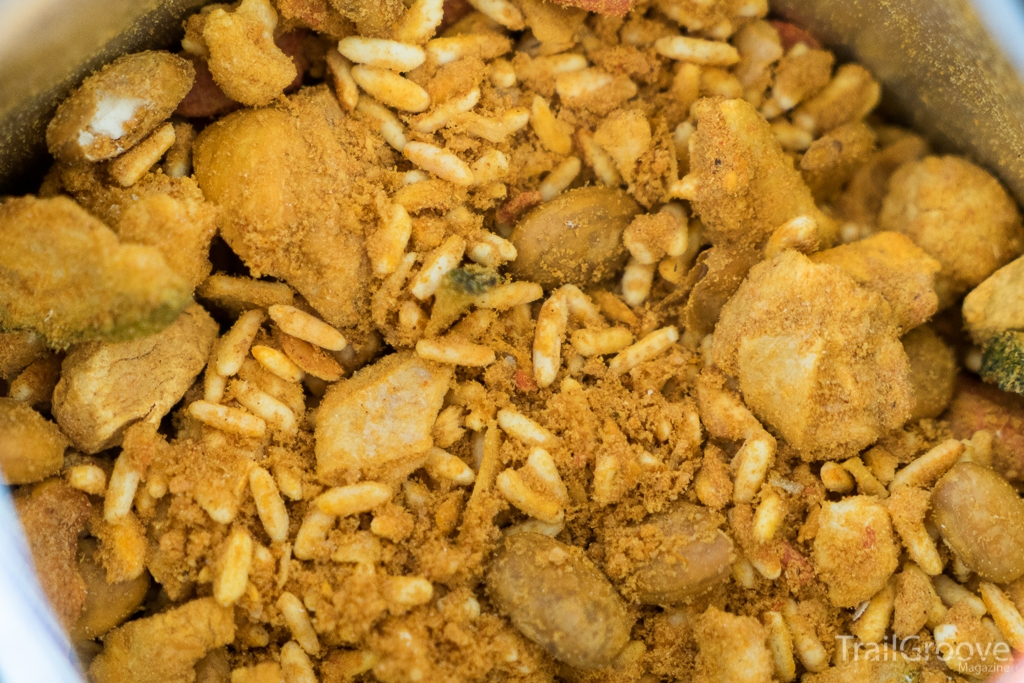 Before rehydration
What really sets this meal apart is the vegetables Mountain House has thrown in here: specifically tomatoes, zucchini, and cauliflower – all things that we don't normally get on a backpacking trip. The tomatoes deserve special mention. After rehydrating the meal (1.5 cups of boiling water and 9 minutes) you could have told me the tomatoes in the meal were fresh. I just wish there were more. Overall the meal rehydrated well with only a couple of the pinto beans somehow escaping the water added to the meal and still having a dry consistency. The overall taste of the meal is good: I wish there were more vegetables and chicken to really make it more of a "meal" however. As the meal stands out of the bag, it comes across as more of a side type dish to me. However, by adding cheese and some tortillas, this is easily solved while adding a very nice calorie boost as well. Spice level here should be manageable by just about everyone.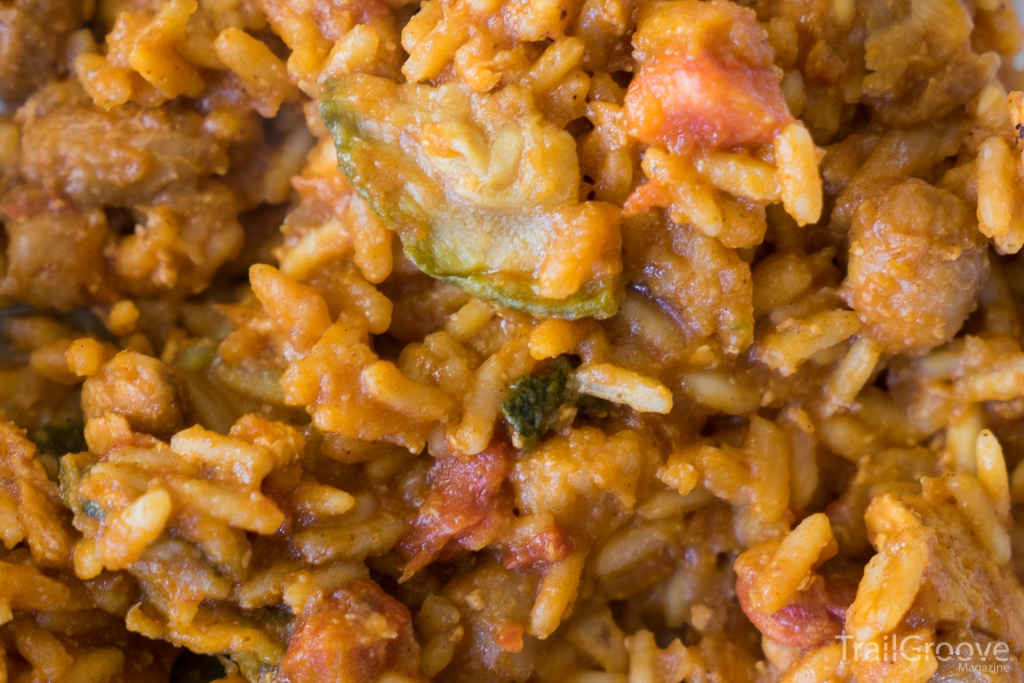 When I purchased this meal I thought the new artwork on the package was just that, but with their newer meals Mountain House has thankfully eliminated the sharp corners of their pouches; they are now nicely rounded. No longer will I have to trim the corners of every meal (from Mountain House) I take on a trip so that they don't puncture the OPSak that I keep my food in. Additionally, the pouches are shallower, so our spoon or utensil (and fingers) will stay all that much cleaner, and the packaging also has a split corner on the bottom that seems to add some stability. The improvements are quite welcome.
The Mountain House Mexican Style Adobo Rice and Chicken Meal retails for around $10 and can be found here at REI. You can also get it (plus a few more meals) all at 10% off using REI's bulk backpacking food discount. You can also find the meal (when in stock) here at Amazon.com.
1