Only on a Trail: How I Fell for Hiking
---
I must admit I started a like affair with hiking around 1993. I did not know I was hiking since I was mandated to do it, along with some fellow Army comrades, while stationed in South Korea. When your company commander says to take that hill, you take it, or as I would like to say, "hike it." I do not remember the specific area where we hiked, but I know I was surrounded by lots of trees, large leaves, and some trickling of water. I remember almost falling into the water, and guess what, I can't swim, so that would not have been a good end to my hiking journey. I also recall being captivated by the smell and sound of nature; it was delightful.
Fast forward 20 years, and remember: I said I started a like affair with hiking. Well, I met this guy through an online dating app as I was feeling out the dating scene after my divorce. He reintroduced me to hiking. I did not fall in love with him, he was cute, but I fell in love with hiking. We hiked the Aztec Cave in the Franklin Mountains. It was only .7 miles, a moderate hike. I must admit it was not moderate for me; it was challenging because I was not in my best shape. But when I reached the top of the mountain over the entrance to the cave, and I saw the view of the rest of the mountain, it was absolutely stunning. I was in love with hiking!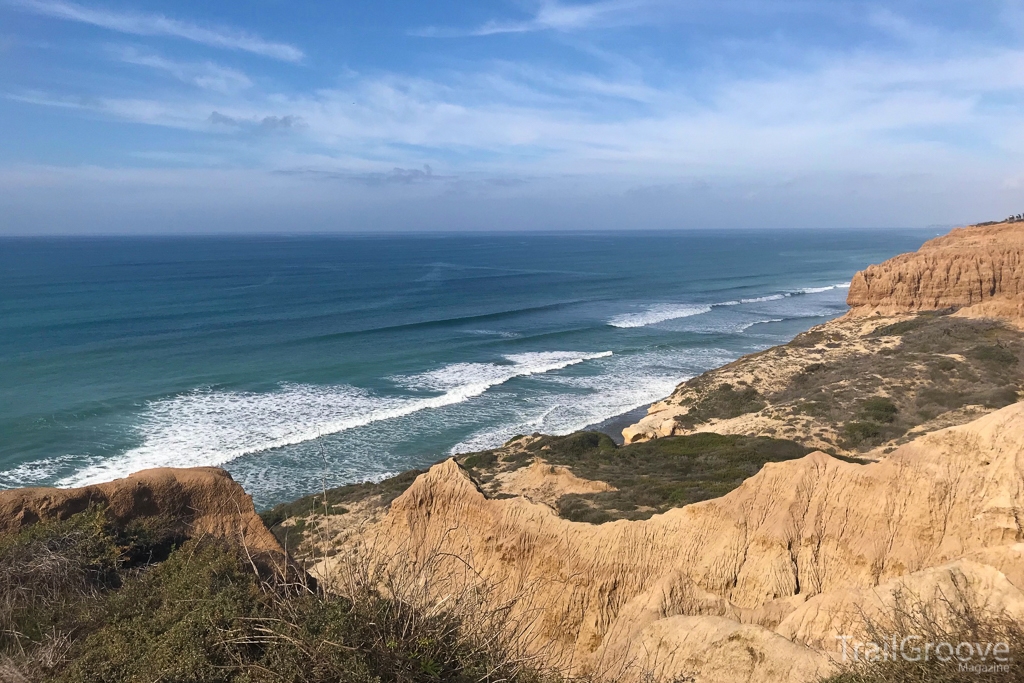 Hiking in Torrey Pines State Natural Reserve
But you know, love takes work, you just can't fall in love and be content. You have to work on it. It's like being married. After the honeymoon, that's when you realize it's not all kisses and cuddling. You must work at it. So, I worked on my passion for hiking by hiking more. I took my first getaway hiking and trip with Fort Bliss Morale, Welfare, and Recreation – an organization that provides recreational programs for military families – around 2015. I was so excited to visit the place I'd seen on nearly every computer screen saver. Do you know what that place is? It's Antelope Canyon. It's literally a screen saver for most computer screens, or at least back then it was. Antelope Canyon is in Page, Arizona, owned by the Navajo Tribe. We got there early and waited a bit before our tour guide came, but it was worth the wait. Made of sandstone, the bright orange canyons are carved by many years of wind and water erosion. Side note, orange is my favorite color, but that's not why I love the canyons so much, but it might be. I remember nervously descending into the canyon, but that faded when I saw the sun so brightly reflecting the orange sand. I was absolutely mesmerized. The Slot Canyon tour was fascinating. The tour guide was outstanding; he told us all the spots to take the best photos and shared some history of the tribe as well. Hiking always takes me to another level. It brings out the sunshine in me. It makes me feel like a ray of hope, and joy is radiating through me. It's so uplifting when you make it to the top, or the bottom like in Antelope Canyon. It may sound cheesy, but when I hike, I feel like I have a "pocketful of sunshine." You know, like the song by Natasha Bedingfield.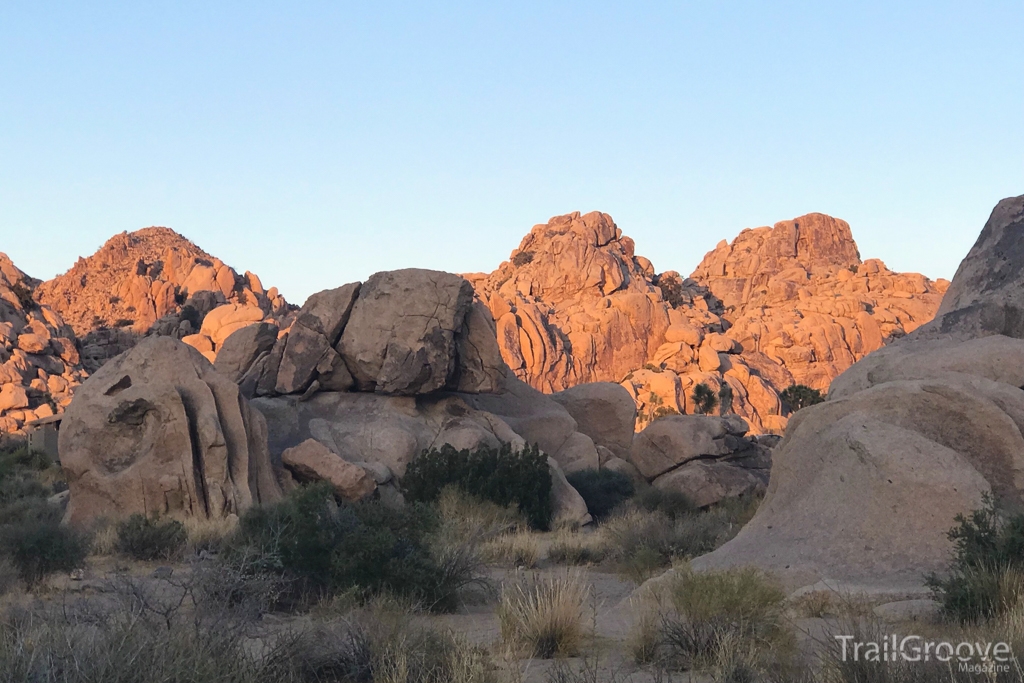 Since that hike, I've hiked numerous places like the Tom Mays Unit in El Paso, Texas, the Willow Springs in Las Vegas, Nevada, and I hiked at Joshua Tree National Park just to name a few. But what I noticed with all the hikes is, I was usually the only one that looked like me, an African American female. According to the 2018 Outdoor Participation Survey, there continues to be a gap between the diversity of outdoor participants and the diversity of the U.S. population. The survey also found that all non-Caucasian ethnic groups reported going on far fewer outings in 2018. However, I thought that since Outdoor Afro, a national organization that encourages hiking amongst minorities, was introduced, I'd see more people like me out hiking. I really noticed it when I visited my son in San Diego for Christmas in 2018. I went to Torrey Pines State Natural Reserve to hike. My son didn't come because he had to work, so I went alone. There were a lot of people hiking there that day, but nobody looked like me. I must admit I was somewhat fearful because the world can be a dangerous place for a single woman, let alone an African American single woman, but I proceeded anyway. If you know me and I know you all don't, I can strike up a conversation with nearly anyone. So, I saw a couple, and I said hello and introduced myself, and we began talking.
I asked if they cared if I tagged along since I was by myself, and they said, "yes," I could. We had a great conversation, and I found out they were not an actual couple, but they were just a couple of friends who grew up together and came back to San Diego to visit. I was glad to have the company and on our hike together that day, the sights and the sounds in the park were truly dazzling. The smell of the ocean was breathtaking, and listening to the shorebirds was music to my ears. It was a gorgeous hike surrounded by the rarest pine tree – Pinus torreyana, or Torrey pine, that only grows in San Diego and off the coast near Santa Barbara. The park preserves not only the trees but also one of the last vast salt marshes and waterfowl refuges in Southern California. I must admit it was tough, but a fun hike and the views of the ocean were awe-inspiring.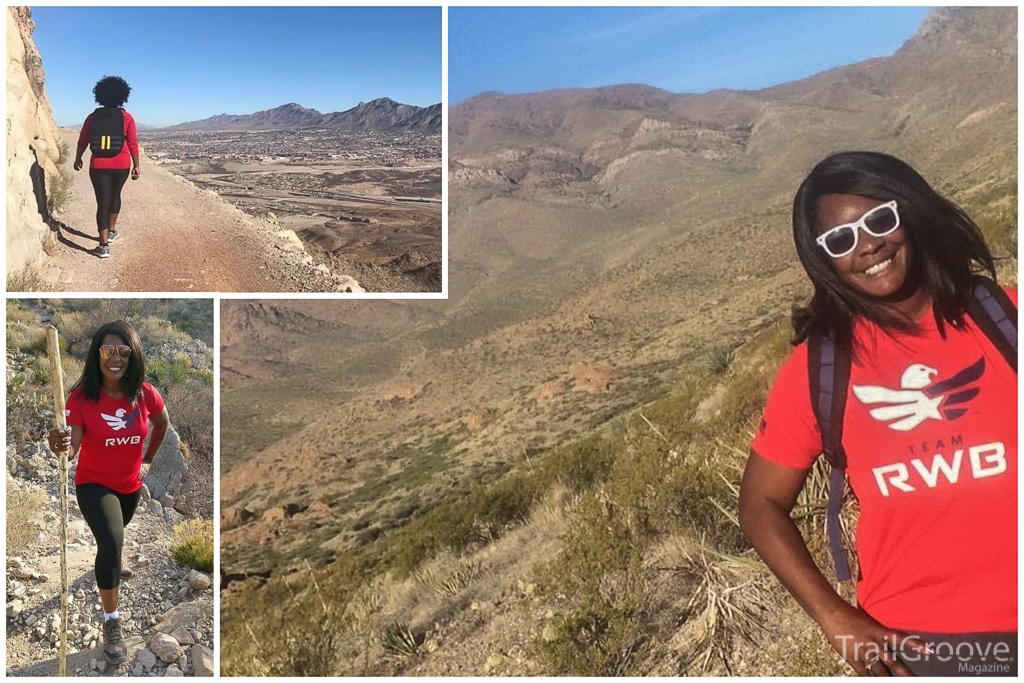 With the recent COVID-19 preventative measures that are in place, I can't really hike like I want to right now. But my love is still very strong for hiking. While there are challenges we all face in life, I won't let race get in the way of my passion for the trail. I hope that minorities, others that look like me, or those that don't look like me but haven't yet tried hiking due to any roadblock they feel they might be facing, can head to the trail and fall in love with hiking too. That way, they too can smell the scent of the ocean, hike through the canyons, see the vast views from the mountaintops, and hopefully, find friendship on a common trail. Hike on!
1