Mountain House Spicy Southwest Skillet Review
---
While standard freeze-dried meal fare will often find us eating rice or pasta based meals in the backcountry, it's nice to mix things up every now and then. With the Mountain House Spicy Southwest Skillet Meal we can throw something that's quite different into our food bag, while also adding an option that's equally at home for dinner or breakfast in a pinch.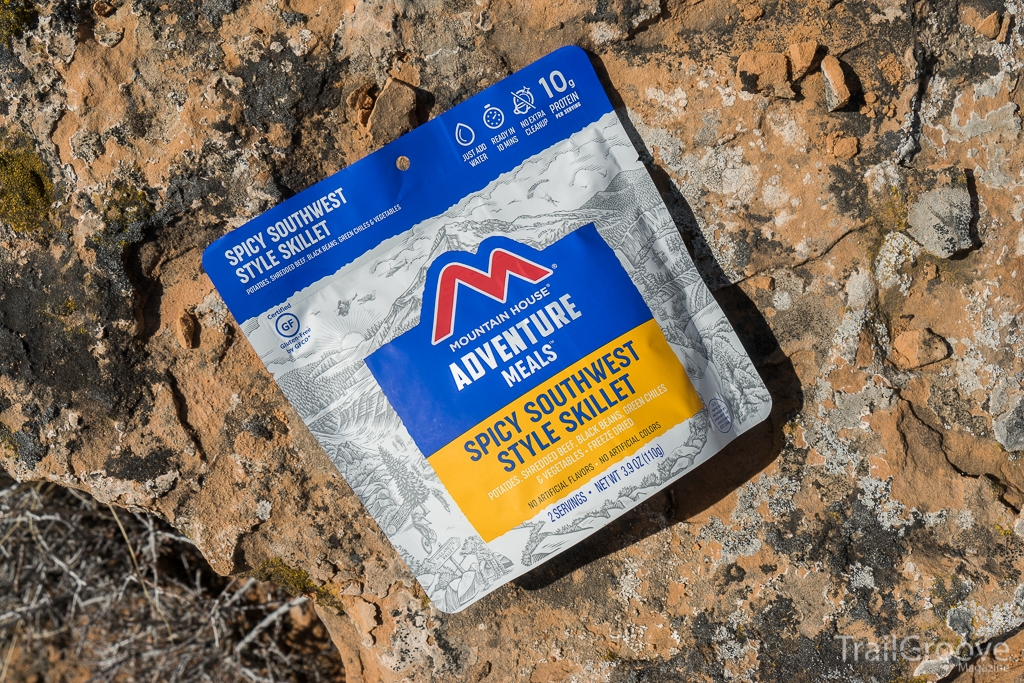 The Mountain House Spicy Southwest Skillet Meal comes in a 2 serving package, but at just 490 calories total I would consider this a single serving option that is best used as just a (main) component to a larger backcountry meal. The meal is based on potatoes (shredded), combined with shredded beef, black beans, green chiles, and corn to name some highlights. After adding 1.5 cups of boiling water, everything is ready to eat in 9 minutes. The meal is also gluten free, and offers some respite from the rice that dominates gluten free backpacking options, if you'll be focusing on such a dietary approach. The meal also comes in the new packaging style from Mountain House, which features rounded corners which won't puncture anything in your food bag, an OPSak, etc., without having to trim corners and which features a shallower design that's easier to eat from.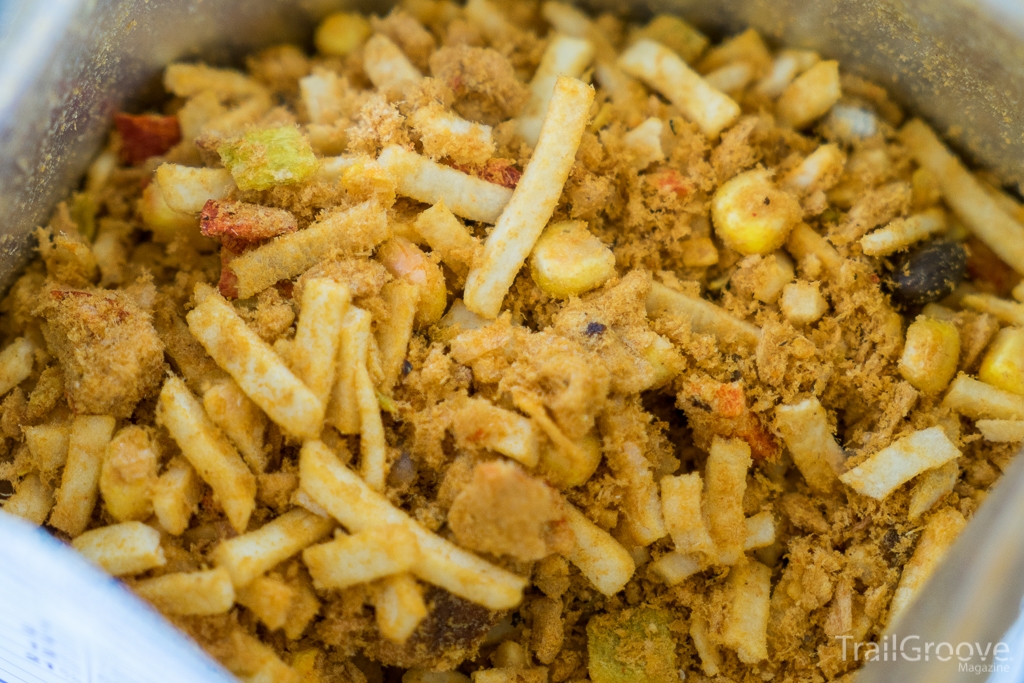 Before rehydration
A bit of a fresh take on the previous Breakfast Hash offering from Mountain House, which I always ate for dinner on trips, I found this meal to be less dominated by the chunky beef of the former meal, and as could be expected from the name, the meal is quite spicy. Hot sauce is already built in, along with green chiles (which I really wish were more detectable texture wise), plus black pepper. As someone that packs various spices into the backcountry, this was not an issue for me…in fact if you like spicy meals this meal is one that won't require any further doctoring. However, the spice level may be too high for many palates. Regardless, the meal tastes great; although from the beef I believe, there's a slight funky, earthy, upfront hit to the senses but it's tolerable and seems to dissipate with subsequent bites and as you chew.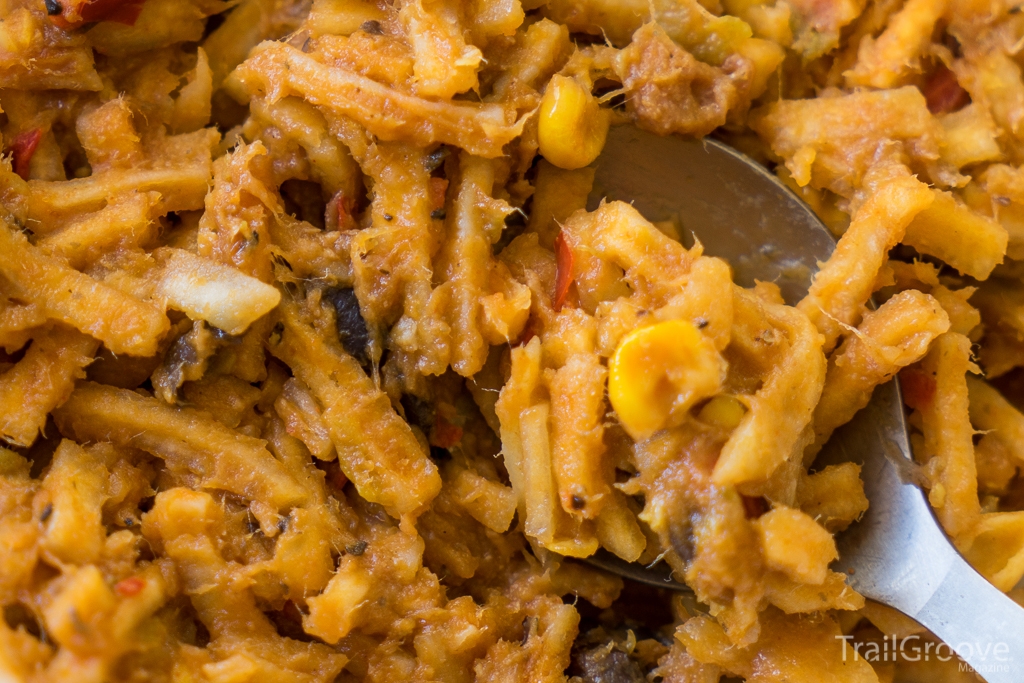 Overall I found this to be a great mix-it-up freeze dried option for backpackers who appreciate a healthy level of spice in a dish, and especially if you're looking for something a little different. More green chiles offset with less hot sauce would be a plus for me, along with larger chunks of beef vs. the shredded beef now found in the meal. For more mass appeal, perhaps a separate hot sauce packet included in the meal would make things easier to dial in for all eaters. However, the meal is called a spicy southwest skillet after all, so we are definitely getting what we paid for here.
The Mountain House Spicy Southwest Skillet Meal retails for around $10. You can find it here at REI and here at Amazon. As always, REI offers 10% off backpacking food when you purchase 8 or more items with their backpacking food discount.
1