Mountain House Chicken Teriyaki Meal Review
---
While some meals may come and go from the backpacking freeze-dried meal repertoire, other meals stand the test of time and seem to find their way into your food bag many times over the years. Mountain House Chicken Teriyaki is one such meal that I've taken along on recent trips to trips pretty far back in the memory bank, and in Mountain House packaging from the latest all the way back to the old yellow and blue package. While perhaps not quite as exciting as newer meals to hit the market, sometimes knowing exactly what you're going to get when dinner rolls around can be a good thing.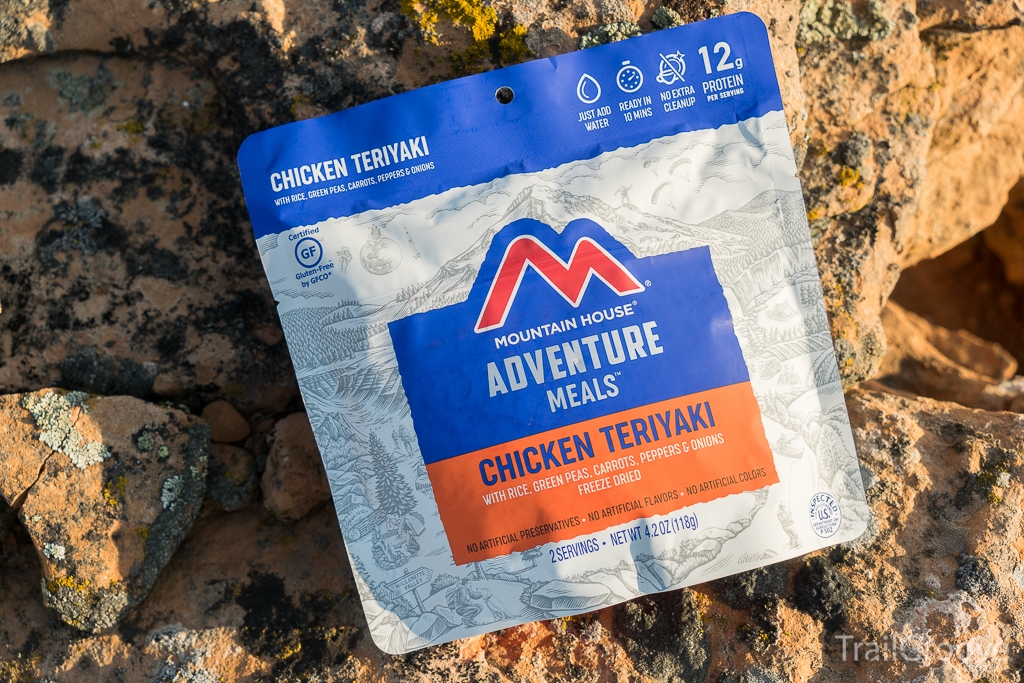 The Mountain House Chicken Teriyaki Meal is marketed as a 2 serving meal containing 480 calories in total with an expiration date 30 years out. The meal is gluten-free and is based on rice, teriyaki sauce, chicken, and a few vegetables thrown in like onions, peas, and carrots. Nutritionally this meal is high on carbs and sodium with 27 grams of protein, but low on fat. One thing of note is the rice and brown sugar are both listed higher on the ingredient list than chicken – something that's apparent when you dig into this meal.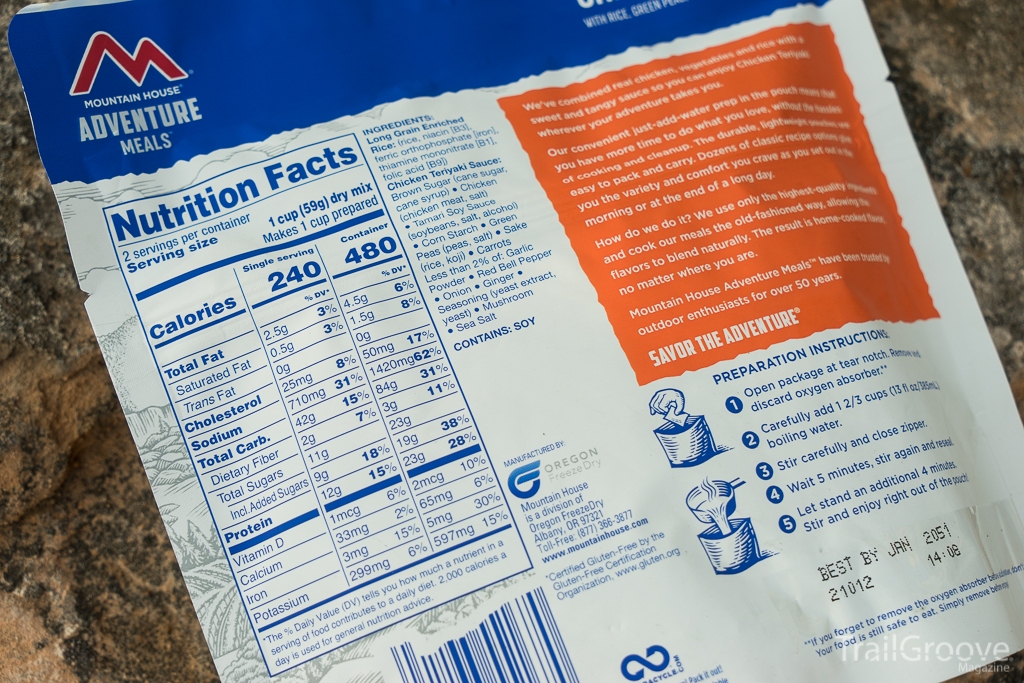 The meal is ready to eat 9 minutes after adding just over a cup of boiling water and rehydrates well. The result is a meal that is for the most part, rice and sauce. The meal is good but it does seem that the chicken and vegetables part of this meal could use a significant boost in presence. Overall you get a meal that is heavy on the rice and sauce (there is a whopping 84 grams of carbohydrates in the bag), with a sweet note overall, but without anything that really stands out. Texturally the meal is on the mushy side and does start to wear on you towards the end, although the taste is good. 480 calories is pretty light for a 2 serving meal, but is doable for 1 person. Crushed peanuts would be a nice addition here to help with texture, calories, and add fat to the meal along with perhaps olive oil. Some spice wouldn't hurt either as towards the end, the sweetness of the meal can just start to become a little too much. Doubling down on the meat in this meal, and doing so with larger chunks of chicken would have been a good direction to go – when I think of chicken teriyaki I think of chicken first.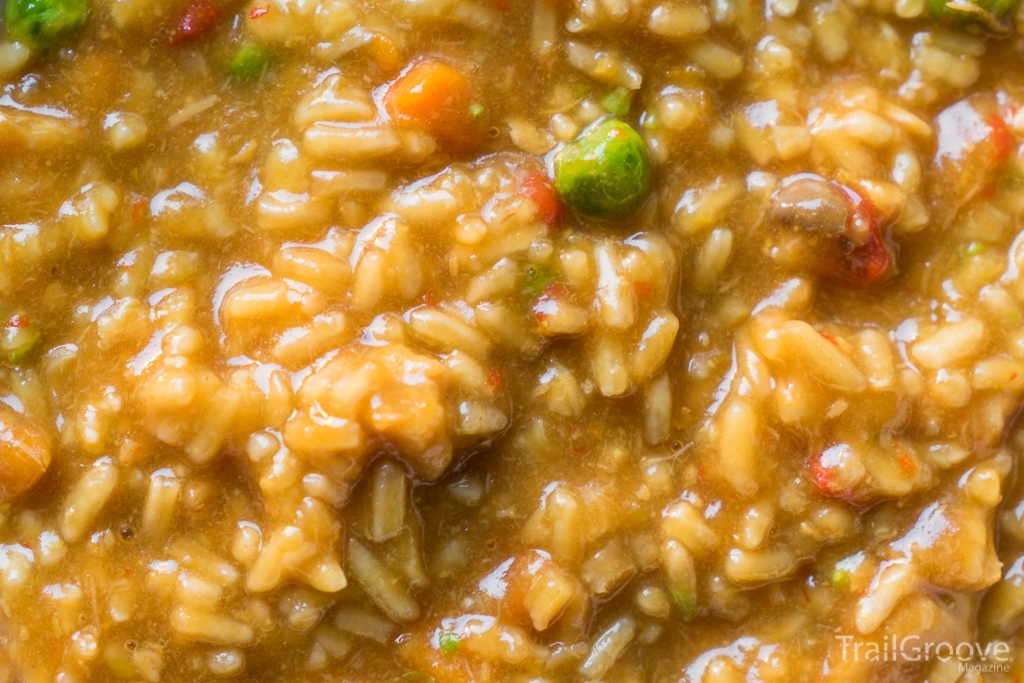 Overall the meal is solid and good, and good enough to keep in my backpacking meal rotation but it's not quite at the top of the Mountain House lineup. That said, while I may not look forward to this one the most while out on a trip, it's a solid meal and is a meal that will continue to take up at least part of the backcountry meal rotation for me, from time to time.
The Mountain House Chicken Teriyaki Meal retails for about $9. You can find it here at Amazon.com.