Backpacking in the Needles District, Canyonlands National Park
---
A few weeks ago I was able to return to Canyonlands National Park, but this time stayed on the opposite side of the river from the Maze to join up with Ted Ehrlich and Christy who drove in from Colorado to backpack through Salt Creek Canyon and the Needles.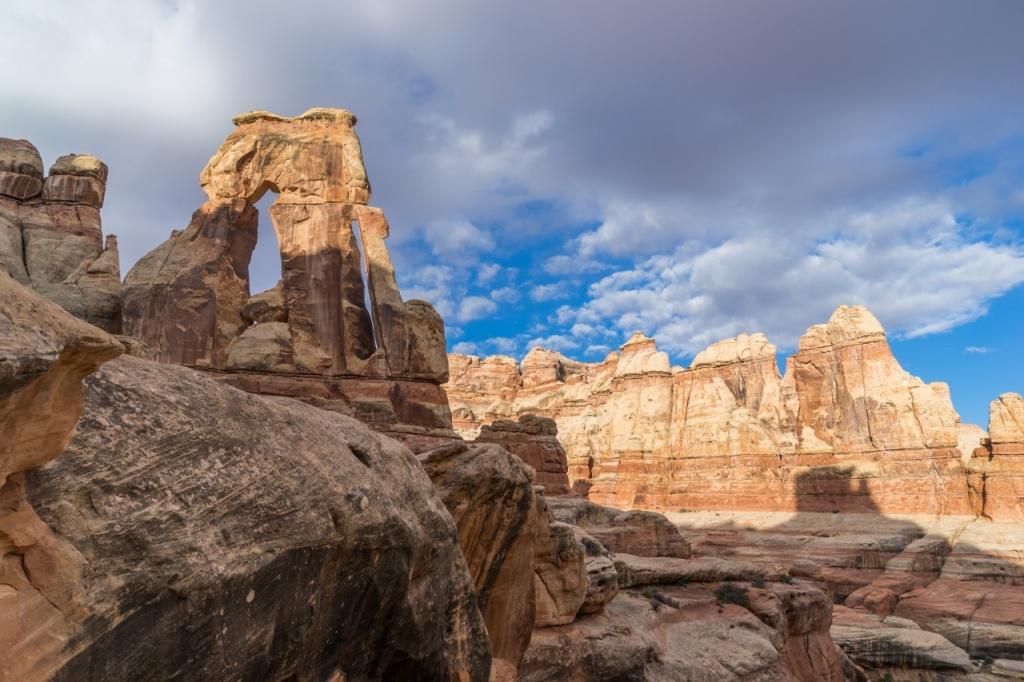 Our respective drives late on a Thursday night resulted in a noon-ish start from the Cathedral Butte trailhead the next day after shuttling a vehicle. The weather was slightly sketchy, overcast with what looked like rain in the distance and a brisk wind reminded you that spring wasn't yet in full swing. However, once we dropped off the top of the butte and into the Salt Creek Drainage we escaped the wind and settled into hiking the easy 12 or so miles we'd planned for the day…Or so we thought. This early in the season, the earliest signs of spring were just starting to show themselves, and at many points along the way it was fairly apparent that others had been here before, some not so recently.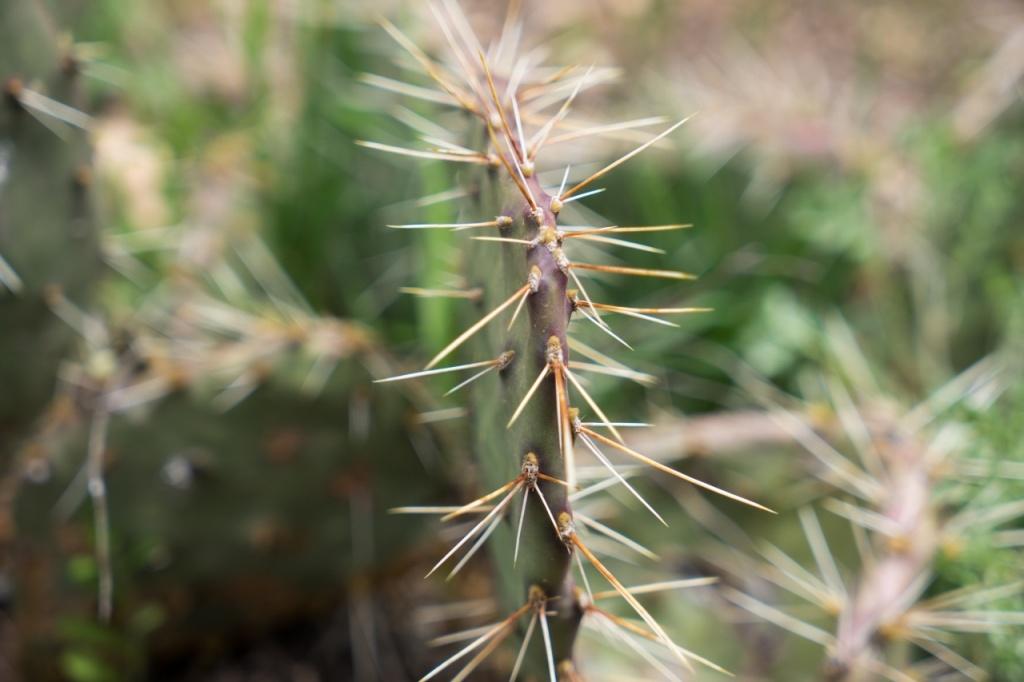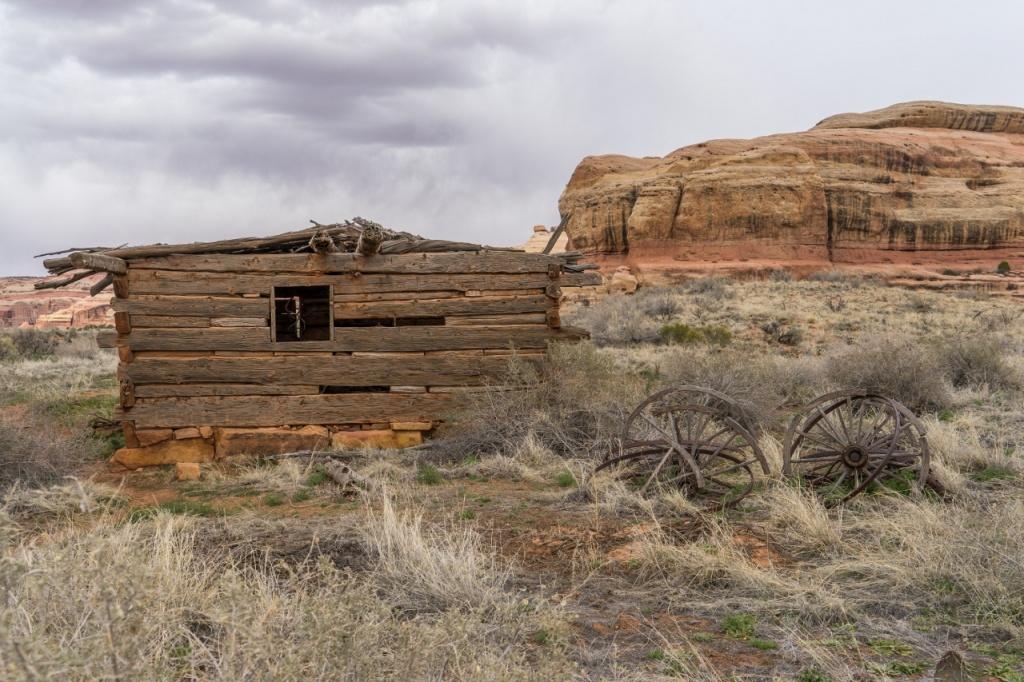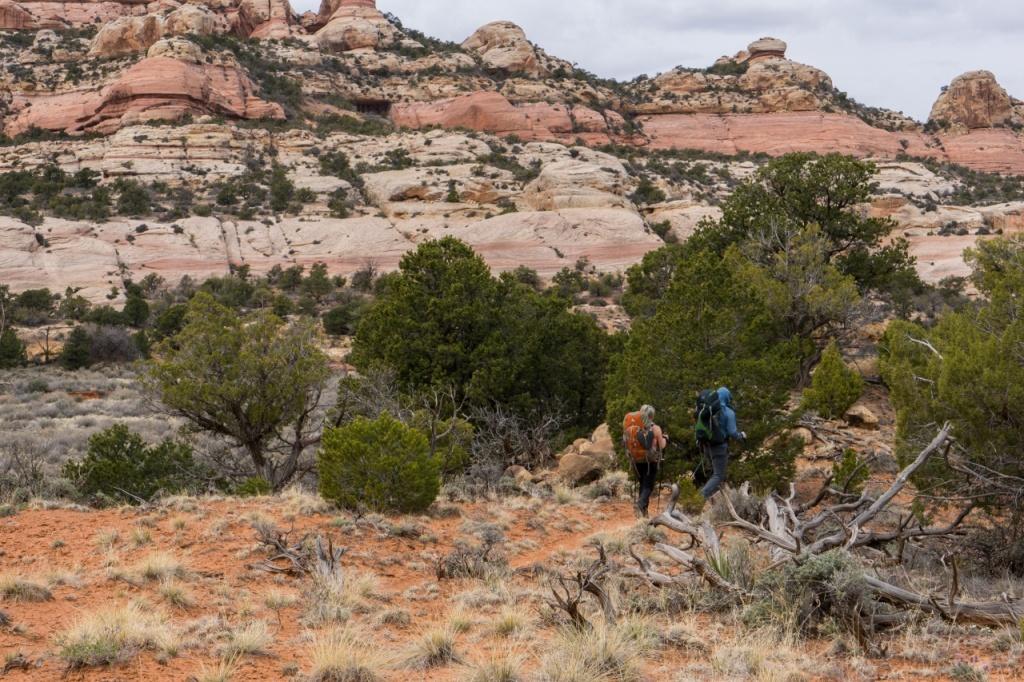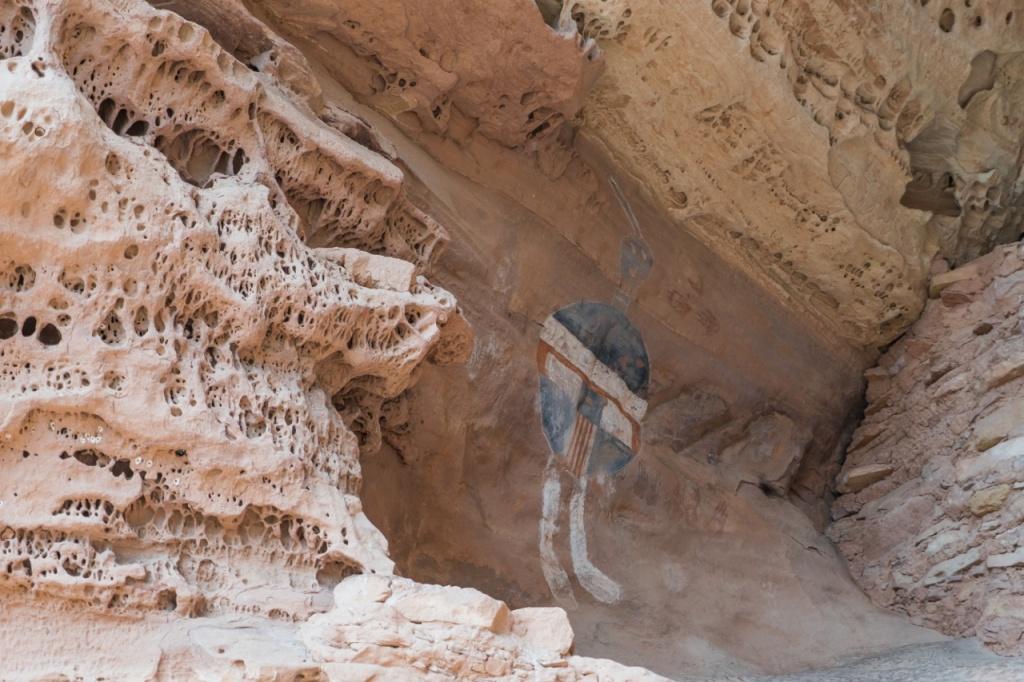 Following the drainage downstream it soon became apparent that we weren't making the progress that we should have been making. Ted and I cross checked maps and found that there was a mileage discrepancy – With the map we'd been referencing underreporting the trail mileage. In the end they both appeared to be off, and it took us much longer than expected to reach our goal for the day, the Salt/Horse Zone for which we had obtained our backpacking permit. 6 hours of expected hiking ended up being more like 9, and headlamps on, we filtered water, found a spot to setup camp, and ate dinner before retiring for the night. I tried to stay up and read a while, but actually woke up in my tent some time later during the early morning hours, headlamp still on.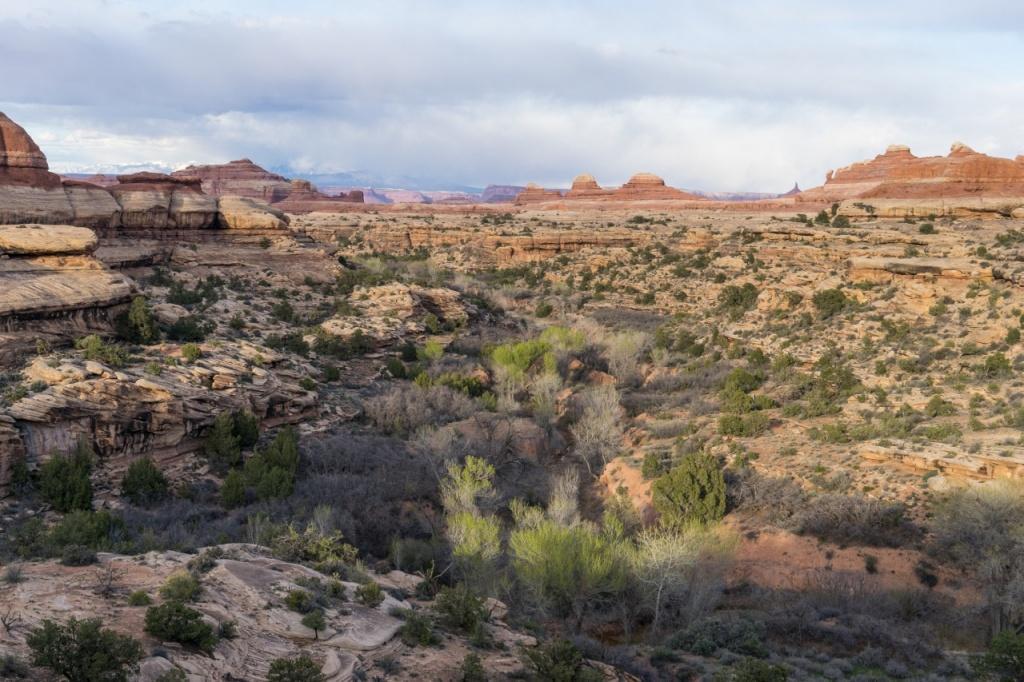 We continued following the drainage downstream on day 2 to Peekaboo, where we turned west and started climbing to higher ground – Sometimes via unexpected ladders. Here there was no trail, only cairns, and the views didn't disappoint. Sunset found us still a few miles from our reserved site, and once again we found and setup camp after dark. It would be our last night, and with long drives home the next day we planned to wake up early in hopes of squeezing in one last side trip prior to trip's end.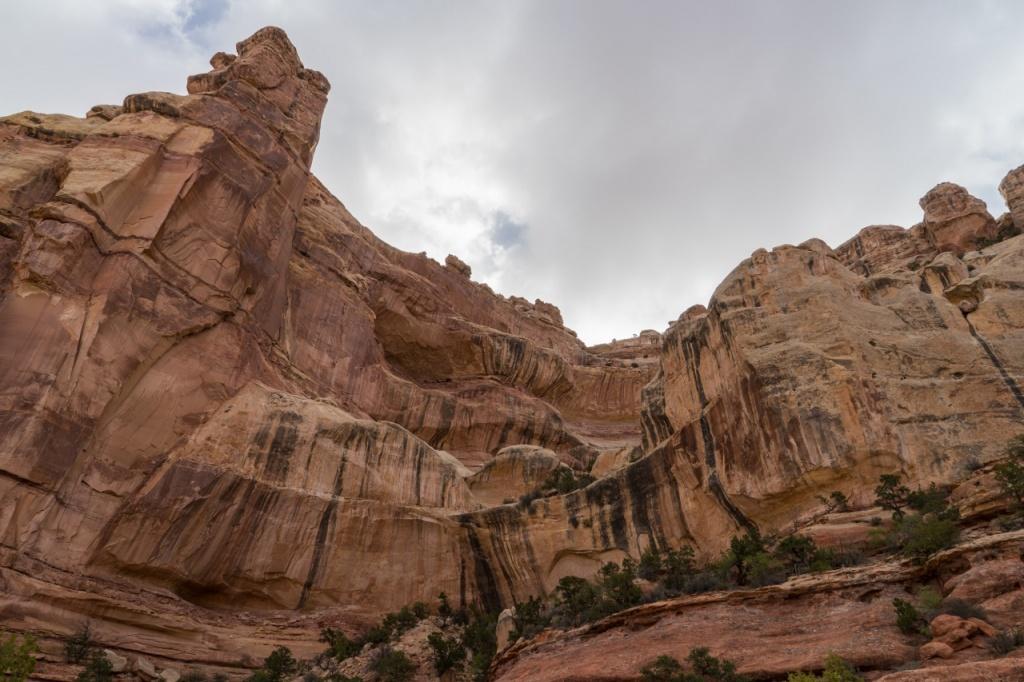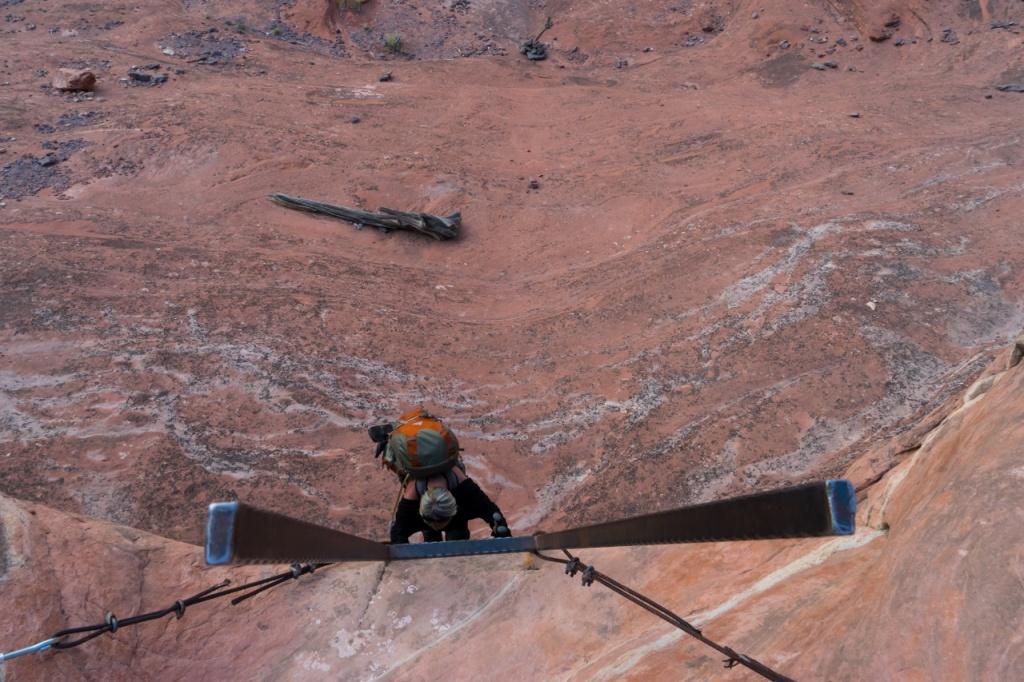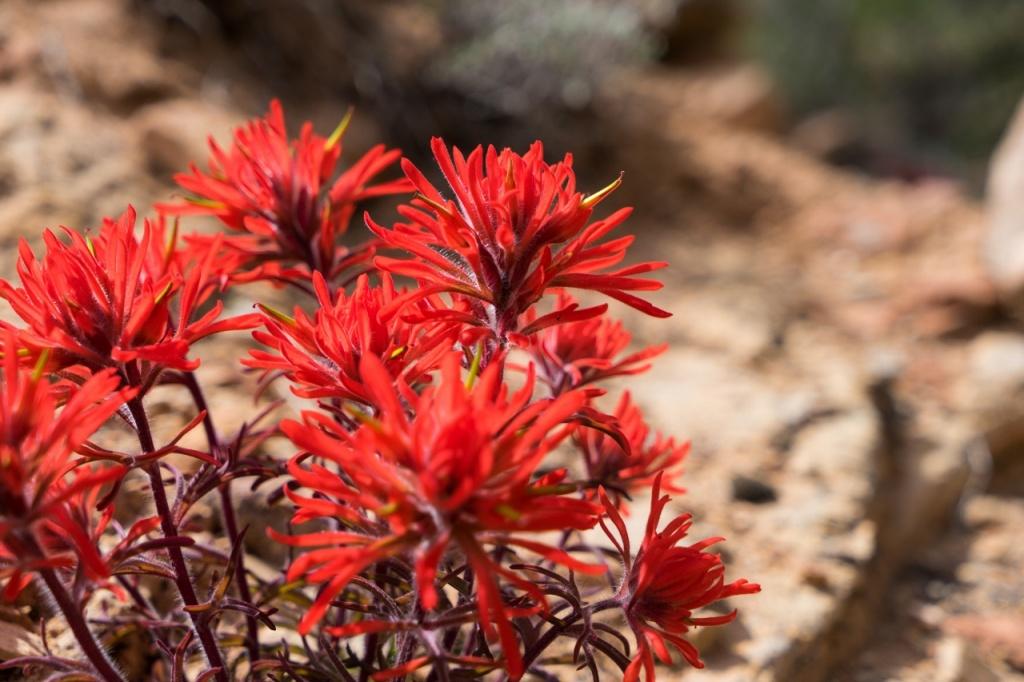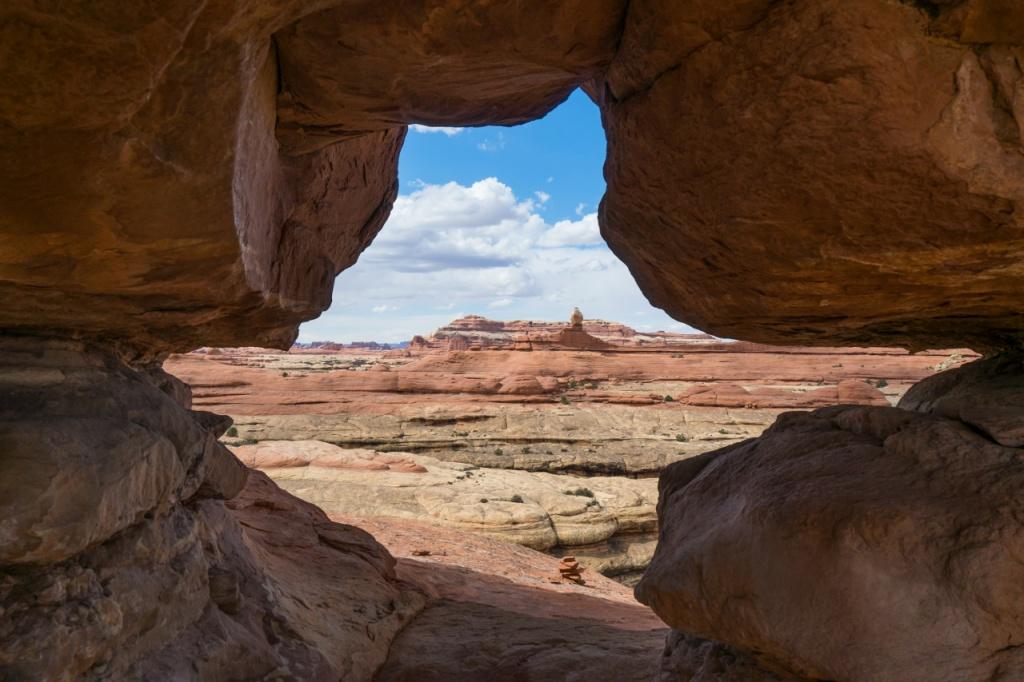 Soon after 7 A.M. the next day we all managed to pack up and put in a few extra miles, climbing to Druid Arch. After admiring the arch for a few minutes and snapping a few photos, we then reversed course on the out and back trail that leads to the arch and made it back to the other car…crowds increasing along the way…parked at Elephant Hill by noon. With 40+ miles down and a lot of it in soggy shoes from hiking through Salt Creek, it was nice to rest my feet. An hour later we parted ways back at Cathedral Butte, and I drove north anxious to make it home shortly after dark. A snowstorm near the border of Utah and Wyoming thwarted that attempt however, and at one point I found myself crawling along in a strange mix of fog and snow in the mountains after dark at 5mph.
Great scenery and hiking, sand in my shoes and snow under the tires at some point – What's starting to seem like par for the course on a typical trip to Utah in spring.

Best Time to Go: Spring and Fall.
Getting There: From Moab, drive south on U.S. 191 39.7 miles to UT-211. Head mostly west towards Canyonlands National Park. The turn off for the dirt Beef Basin / 107 road leading to Cathedral Butte is 20.3 miles on the south side of the road. When we were there, the road to Cathedral Butte was easily passable for 2WD passenger cars but conditions may vary. The Cathedral Butte Trailhead and parking area will be about 17.2 miles down this road on your right. Continuing west on 211 past the turnoff for the road leading to Cathedral Butte 14.2 miles will get you to the visitor center, and another 6 miles, the last couple on a narrow dirt road, will get you to the Elephant Hill parking area.
Information: Permits are $30 and can be reserved online Here – Individual designated sites as well as some zone camping is available. Effective May 1st, 2014, hard sided bear resistant food containers (check out our BearVault BV450 review if needed!) are required for backpackers in the Upper Salt Creek and Salt/Horse Zones. No fee is required to access Cathedral Butte, but the other end of our shuttle required entering Canyonlands National Park to access the Elephant Hill parking area and requires an entrance fee ($10) in addition to your backpacking permit. Be sure to stop by the visitor center for an update on water conditions. If you get in late like we did, camping is available just outside the park at Hamburger Rock (6$). More information can be found on Canyonland's Needles Page.
Maps: We used Trails Illustrated Map #311 and 210, though be aware that the mileages shown on the map from Cathedral Butte to Peekaboo weren't entirely accurate. (Per National Geographic, this will be updated in future versions) Delorme's Utah Atlas and Gazetteer and this overview map can also be helpful.