Alite Designs Monarch Chair Review
---
A chair is an item that often doesn't make its way onto many lightweight gear lists, and perhaps rightfully so if your goal is to hike until sunset, eat dinner, go to sleep, and repeat the process day after day. In those situations, a rock, log, or the ground without a doubt is a free and weightless solution.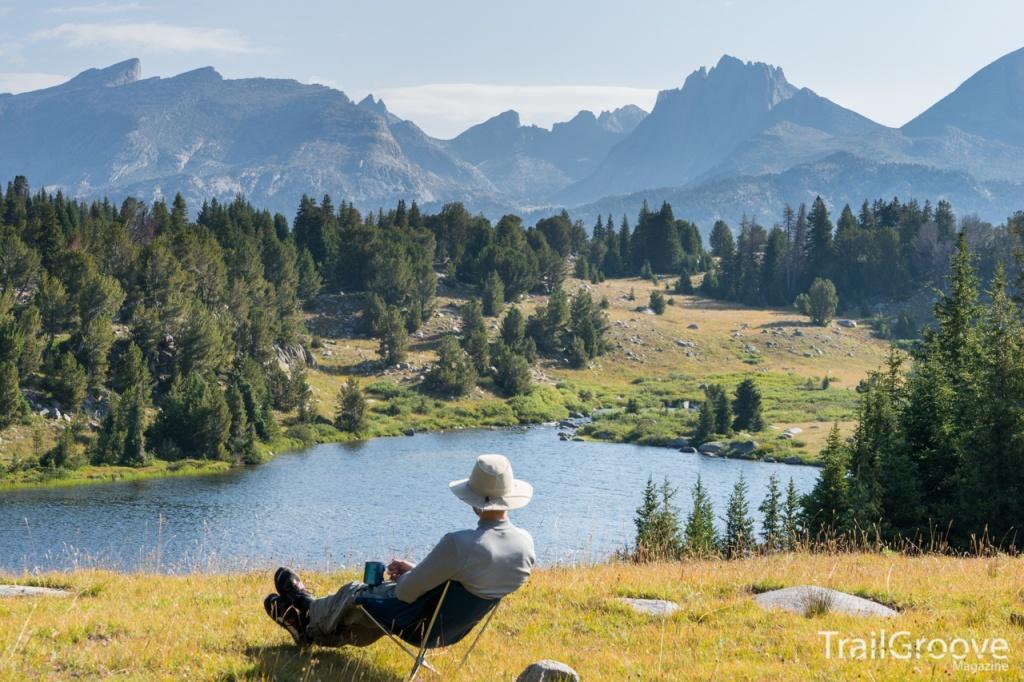 However, if you're taking things easier a chair can start to make a lot of sense in the backcountry and sometimes those little perks can make all the difference. And when it only weighs a pound and packs up small enough to fit inside your pack, it might become difficult to leave behind.
This summer I was invited on a trip that would be a little bit of hiking, a lot of fishing, and a few days camping in the same general area in the wilderness of the Wind River Range. Though I tried to convince the group that we could hike a cross country route and cover close to 100 miles over the course of 5 days, my companions weren't sold. And rightfully so, the destination was as amazing as a longer hike, in its own way. Me being forced to relax, this seemed like the perfect outing to bring along a few extra creature comforts, and the first thing I thought of was a chair. After going back and forth considering the slightly heavier and more expensive Mayfly and Mantis Chairs from Alite Designs, I settled on their lightest offering the – the Alite Designs Monarch Chair.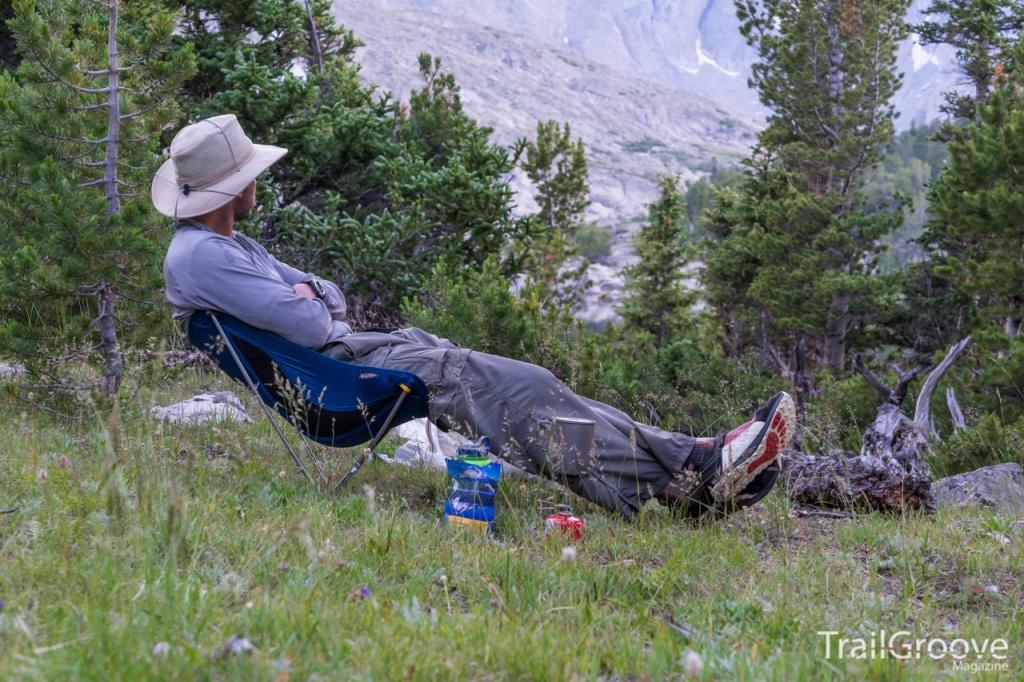 The Monarch Chair has 2 main parts – A hub assembly comprised of shock corded poles and a fabric seat. There's also a stuff sack, but if I'm already going to carry the extra weight of a chair it's something I'll definitely be leaving behind. The first thing you'll notice is there are only two legs, which support the great majority of your weight, but you must use your feet to provide additional stability. While that's a bit of a downside, the design does save weight and the bonus is that you can now easily use the chair on sloped ground, and with completely flat campsites in the wilderness a rarity that's a big bonus.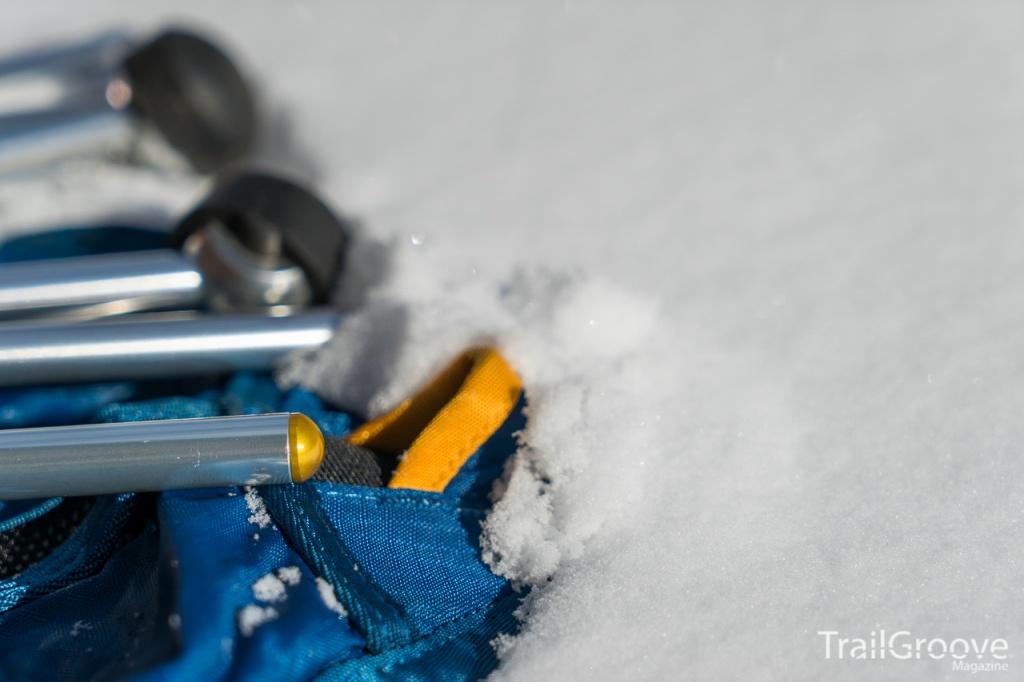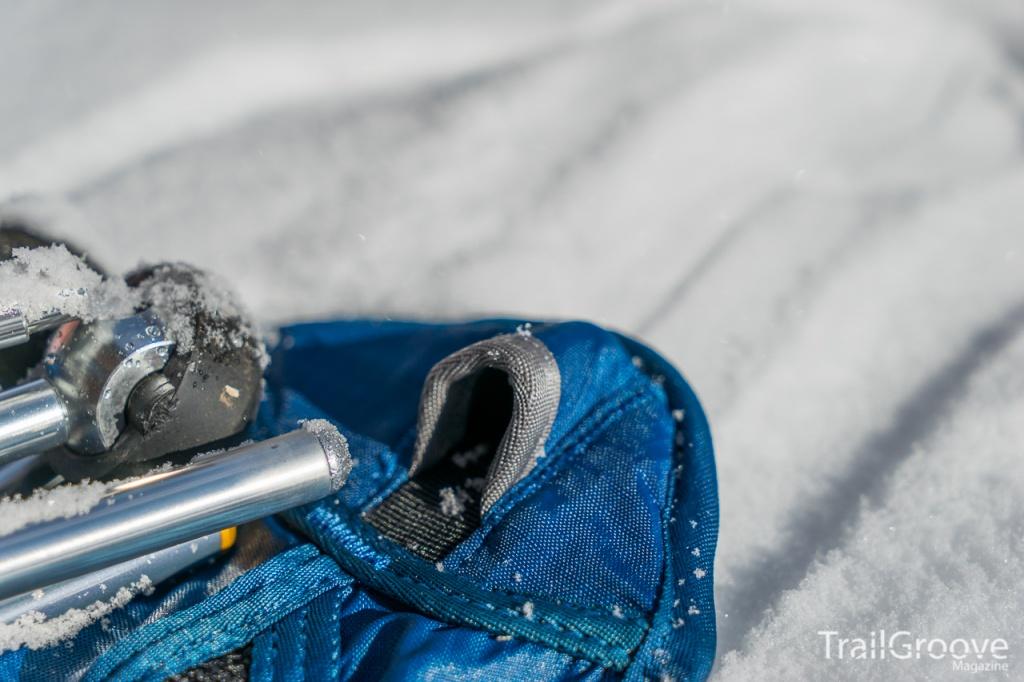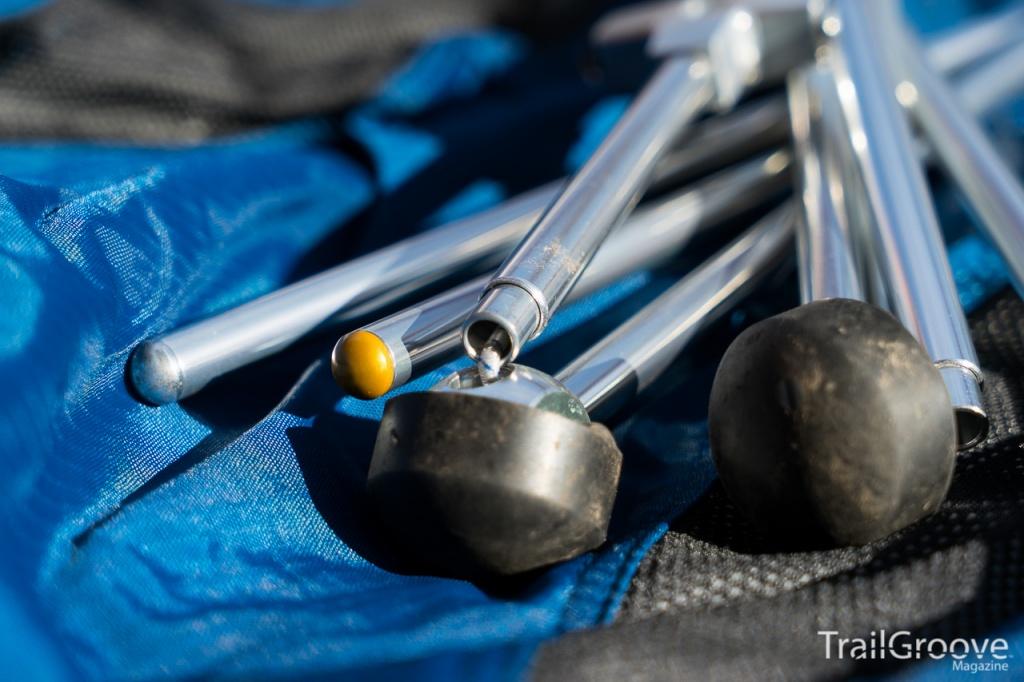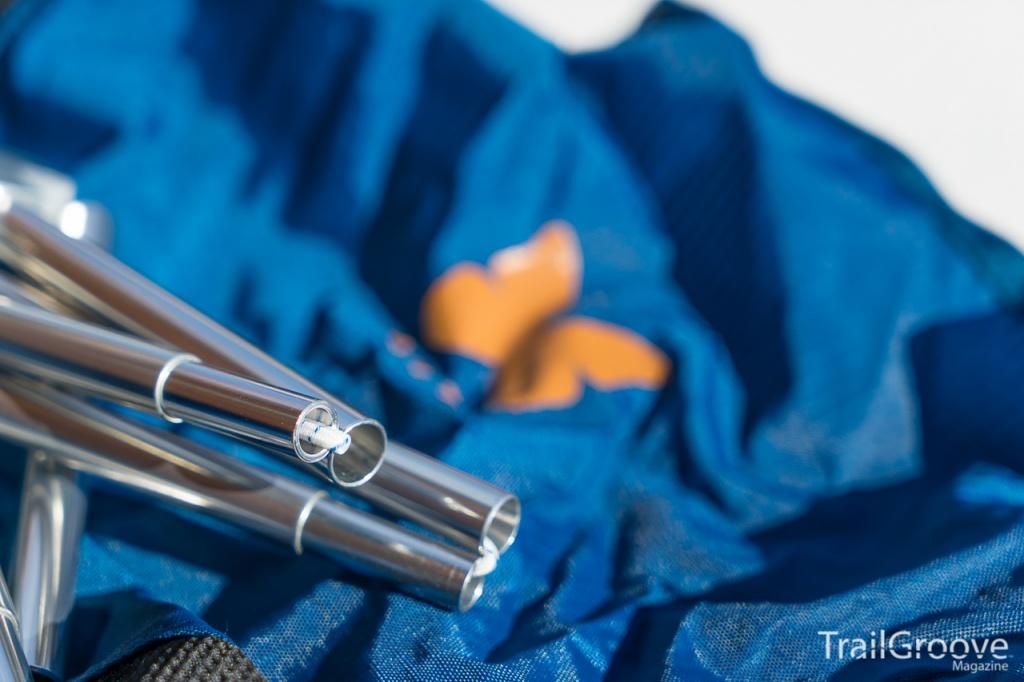 Setup and breakdown of the chair is easy – About 30 seconds, and the hub assembly is color coded with the fabric seat to help figure out the correct orientation. Alite lists the chair at 1.3 pounds, and mine measured less at 17.7 ounces without the stuff sack, the stuff sack adding another exact ounce. The chair is rated to 250lbs, and although I didn't test that limit, at 180lbs it feels solid. Sitting in the chair does require a little practice, but I quickly found a few ways to orient my feet and legs for the most stability and comfort. It was a little like riding a bike, after a few sessions no thought was required to balance. However, there admittedly have been a few times I've taken a tumble. Leaning too far back will eventually put you past a point of no return and you'll ungracefully fall over backwards, though in a semi-controlled manner. Hopefully you're luckier than I was and nobody was watching as you learn the limits of the chair. Additionally, if there's any side to side slope the chair isn't stable and you'll want to orient the chair facing as close to parallel to the slope as you can, like you would a tent. Once you get everything worked out however, it is indeed comfortable whether leaning back to soak in the view over morning coffee or in a forward position while preparing a meal.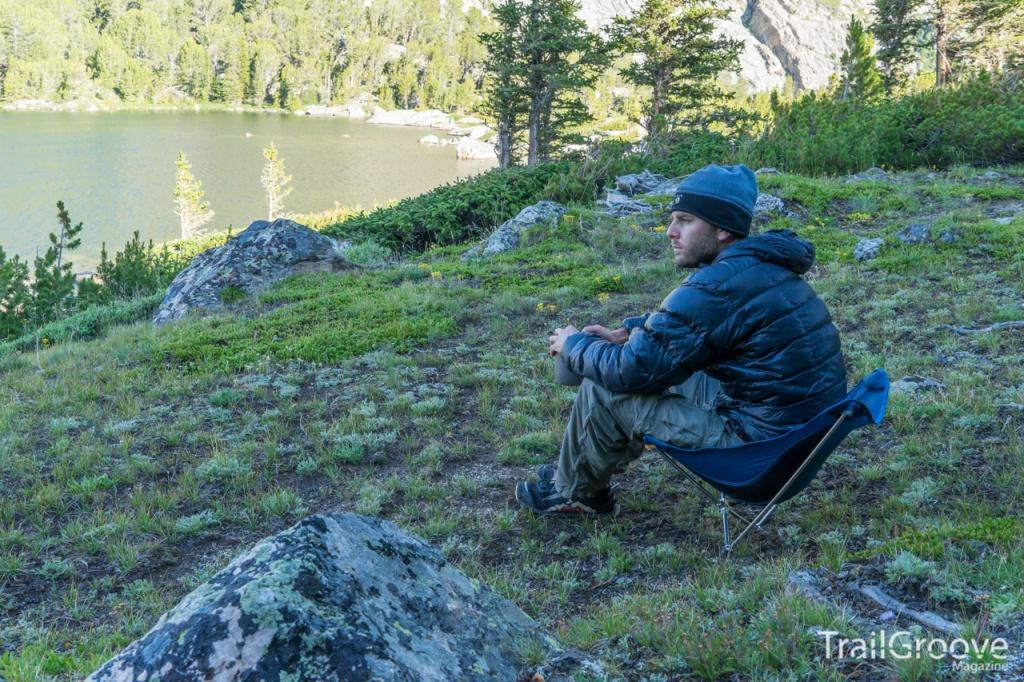 Carrying the chair is as easy as the setup. I just broke down the poles, wrapped those up inside the fabric and stashed it horizontally in my ULA Circuit. But is it worth it? Maybe. Even camped back to back nights at the same spot I find I just don't spend much time in camp. I'm either out hiking or fishing, and most time in camp is simply spent cooking – It's either then time to sleep or head out. Since I'm on the move for most of my trips, never camping in the same spot night to night, I'll usually leave the chair behind. But staying in one spot for more than one night is my decision point. Then, luxury starts to make a little more sense. A chair? The more comfortable sleeping pad? A heavier and more extravagant meal? Why not.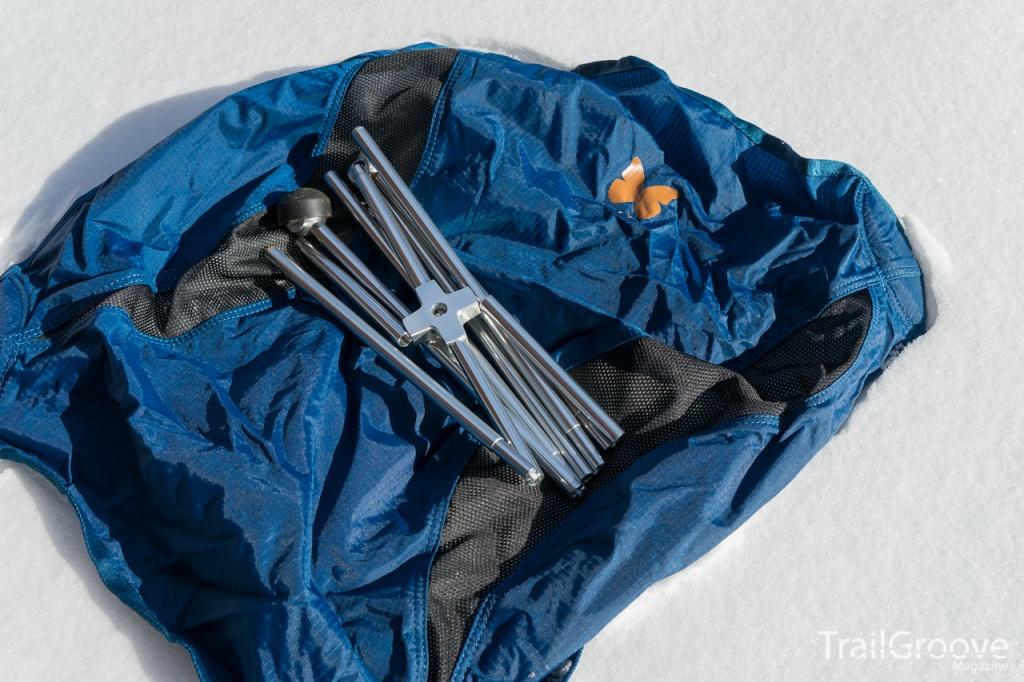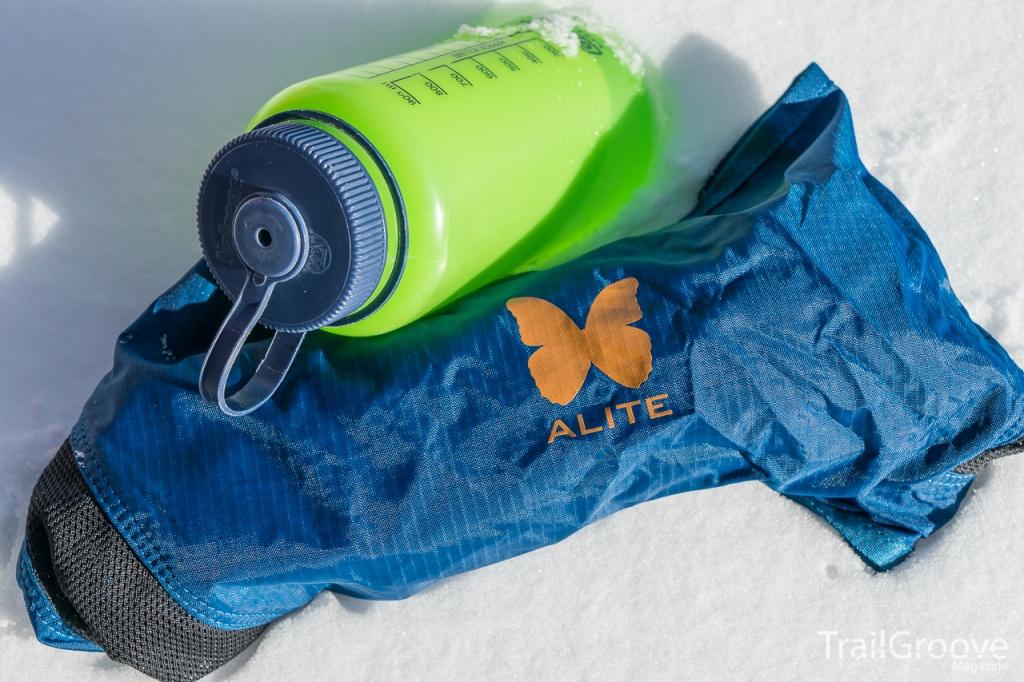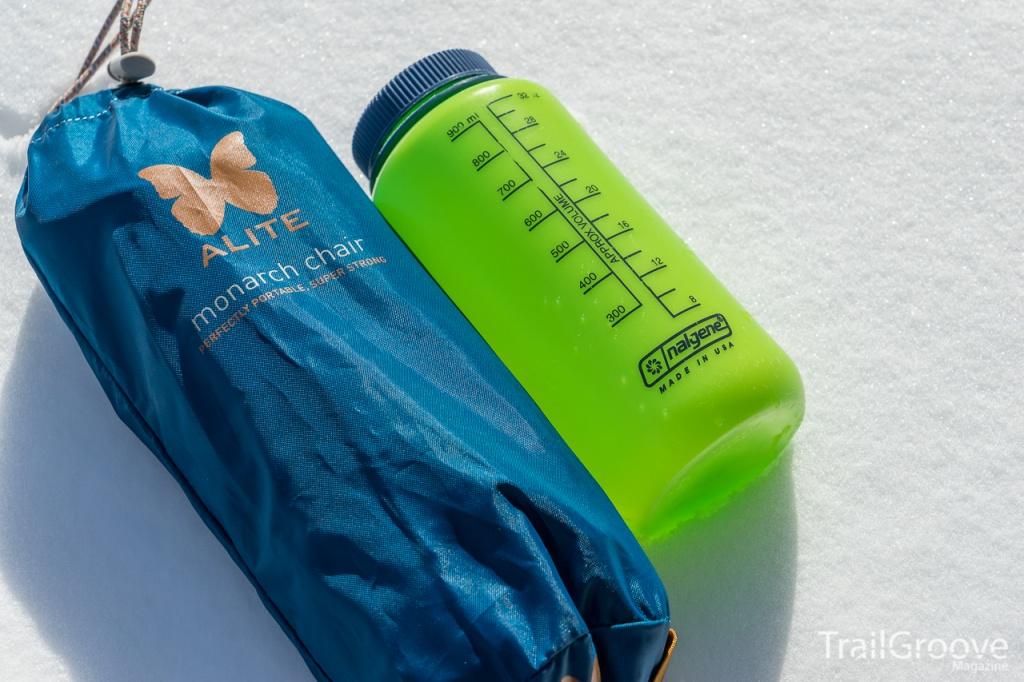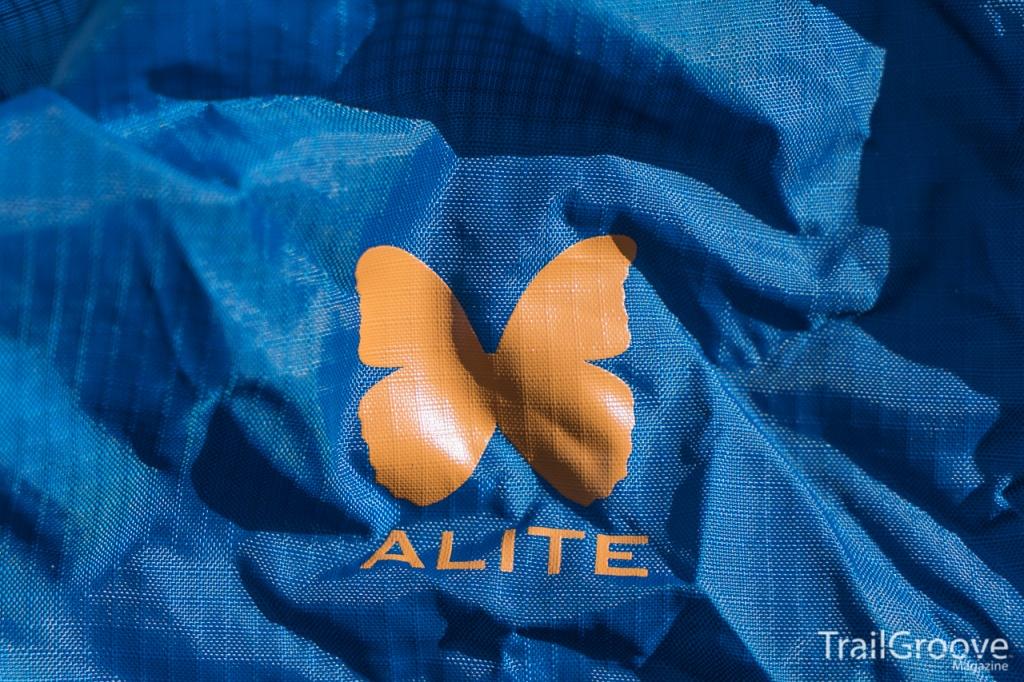 And really, while a pound may sound heavy, if you've got your other gear dialed down it doesn't make much difference. (I've honestly never noticed the weight) Still though, I think Alite could make the chair even lighter – The fabric used seems overly heavy-duty and perhaps the support system could be lightened as well – And in case you're wondering, the pole system weighs 11.4 ounces alone, the fabric 6.3 ounces.
In the end though, when I do bring the Monarch, I always look forward to taking a load off and relaxing just a bit more on those trips where the mileage is lower and time in camp higher. The Alite Designs Monarch Chair retails for $70. I picked mine up here at Amazon, and you can check it out at REI and CampSaver as well. Not sold on 2 legs? Check out the slightly heavier and pricier Mantis and the Mayfly, both also by Alite. Additionally, the Helinox Ground Chair and REI Flex Lite both look like interesting contenders in the sub-2lb pound range, and although less packable but light, the venerable Sling-Light Chair definitely deserves a look as well.