Firepot Chili con Carne with Rice Review
---
While many of us have settled on a routine of meals and old standby dinners in the backcountry – whether that's commercial freeze dried meals or our own recipes on the trail, every once in a while it's nice to mix it up. Recently when re-stocking the freeze dried meal inventory for some upcoming trips I noticed that REI was carrying a brand I hadn't tried before – and I decided to test out the new Chili con Carne with Rice Meal made by Firepot in the United Kingdom.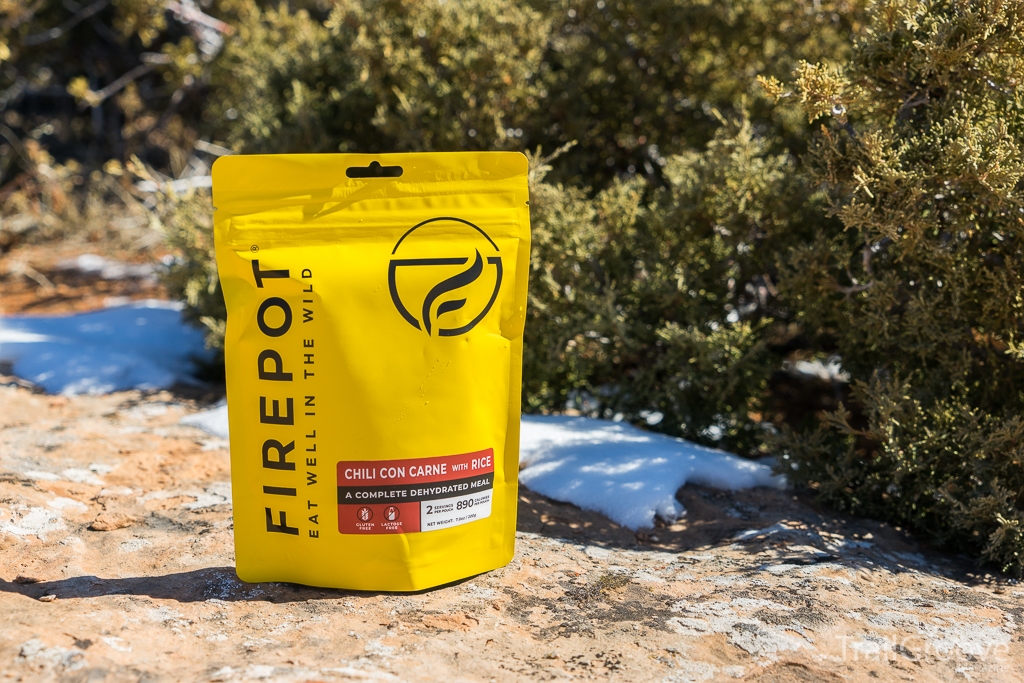 While trying new meals from brands I've had experience with involves a familiarity with everything from preservation methods to packaging, this Firepot meal would be all new. To start, Firepot doesn't freeze dry their meals, but they are rather dehydrated. While I've generally found that freeze dried food is far superior than dehydrated in just about every department from flavor to rehydration characteristics, Firepot states they have a unique dehydration process, and while they don't elaborate on this I did find myself surprised at how well the meal turned out. This meal packs in 890 calories into a fairly compact package, and requires 2.25 cups of boiling water plus 15 minutes of rehydration time. The meals are good on the shelf for 3 years after the manufacture date. To start however the packaging is quite robust and it requires a fair amount of effort just to tear off the top. While possible by hand and a good workout, a small Swiss army knife or a small pair of scissors will help. Making things easier though are the fill lines that are printed on the side of the bag, so you don't have to precisely measure water if you don't want to.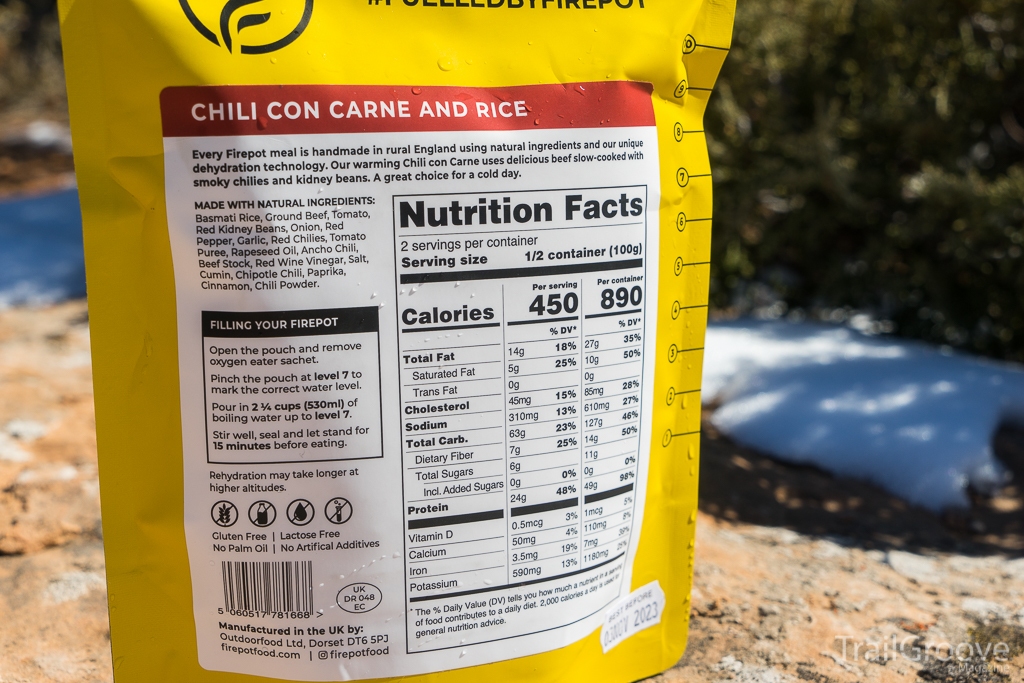 This heavy duty bag however, does retain a lot of heat and the meal was still steaming hot after the 15 minute rehydration time was up. I'd rate the meal highly taste and texture wise, however don't expect any type of chili here. The meal is a rice dish – and the rice has excellent texture – along with kidney beans and ground beef, although I do wish the beef component was more noticeable. I'm not quite sure regarding Firepot's unique dehydration process, but everything did rehydrate quite well and I'm sure the small size of all the ingredients helps here – everything is of a finely diced size. While the texture was great, the flavor here is good and quite good on its own. That said, the dish also offers a great base, and adding things like a little olive oil or cheese will add flavor, while adding calories and making this serviceable for 2 people.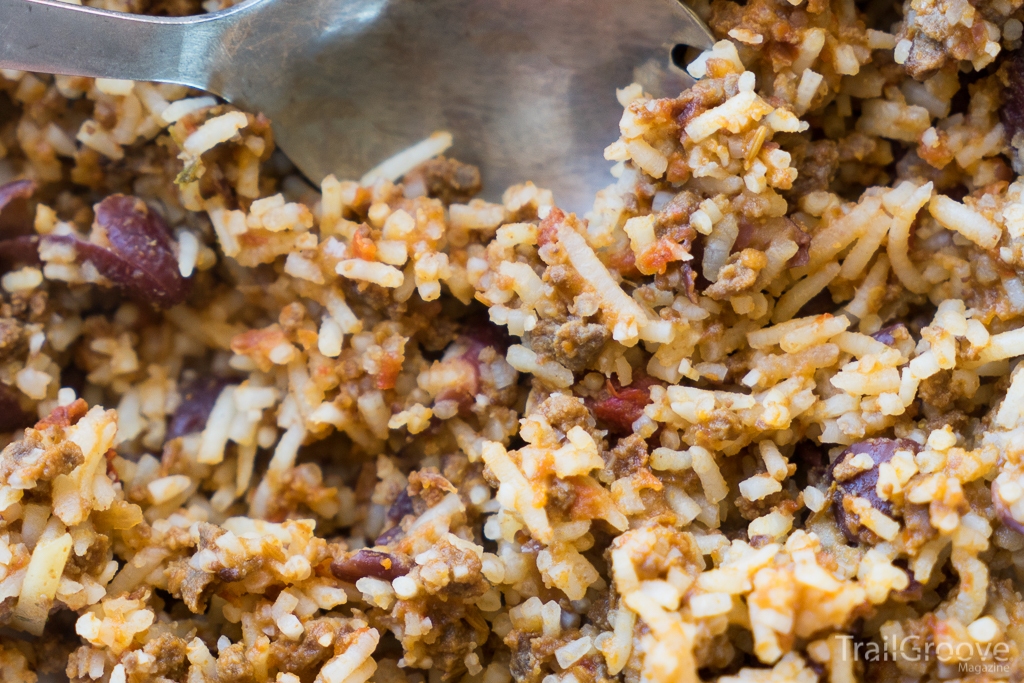 I like the nutrition profile of this meal as well as the ingredients, and after a long day of hiking, the 49 grams of protein in the meal along with carbs for some more immediate energy is helpful. The fat content is lower, but this can be managed on your own with a bottle of olive oil – one of my favorite techniques for adding flavor and calories to commercial backpacking meals. One drawback however is that the meal, at $13.50, is expensive – this will likely be an "if I catch it on sale" or can get it with a discount type of item (REI offers a bulk discount on backpacking meals). Overall, the Chili con Carne with Rice Meal from Firepot is quite good, and considering that plus the fact that it packs nearly 900 calories into a compact form factor, it will most likely be a meal I'll be working into my backcountry meal plan in the future.
The Firepot Chili con Carne Meal retails for $13.50. Find it here at REI.