Book Review: I Hike by Lawton Grinter
---
A couple years ago I came across The Walkumentary, a film produced by Lawton Grinter (Trail name Disco) detailing the southbound CDT thru-hike that he completed in 2006 along with his partner P.O.D. and a loose group of other hikers.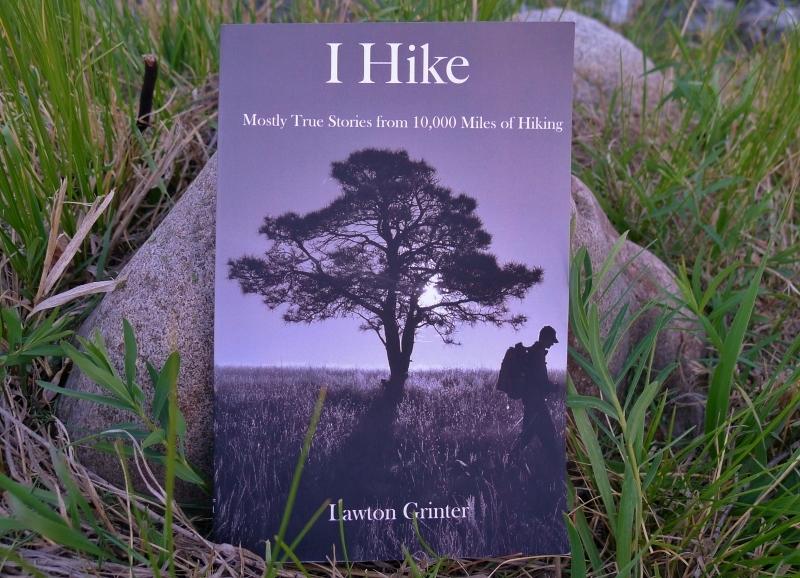 The film really shows the viewer not only what it's like to hike and to do so every day, but also what it's like to do so along the CDT, where a thru-hike frequently involves longer, more remote stretches between resupply stops and staying "Found" can at times be a challenge compared to the Appalachian Trail or the PCT. I've since watched the film several times, and had always hoped that Disco would release some type of follow up project. Then last week, I heard that Lawton was releasing a new book - I Hike.
When I heard the news, I was immediately on board and was able to get my hands on a copy a few days prior to the official May 1st release. Just to cut to the chase, it's really good.
The book is a collection of Lawton's trail experiences broken down into 12 separate chapters, totaling nearly 200 pages. Each chapter is devoted to its own story or topic, and the book could almost be considered a collection of separate short stories that bounce from trail to trail. However, with the completion of each chapter I found myself turning the page to the next, and as I made my way through the book I began to feel like I was really following a thru-hiker on his pursuit of a triple-crown (And farther) as the stories began to intertwine and relate to each other. The book takes the reader through a range of emotions, from the laugh out loud antics of the last chapter to some of the more serious situations and realities that Disco encountered throughout his years of hiking – And everything in between.
Lawton is a great story teller - If I didn't feel like I was right there while reading I was remembering similar situations I've faced myself on the trail. If you're into long distance backpacking, the book is right up your alley, but at the same time, Lawton writes in such a manner that the book is approachable by anyone that appreciates a good story – No matter their hiking experience. Read with caution...You might find yourself wanting to seek a leave of absence from work and a ticket to the nearest long trail by the time you've finished all 12 chapters!
I Hike retails for about $15. Check out more details on the book here at Amazon.com.