Backpacker's Pantry Rocky Mountain Scramble Review
---
While most breakfasts on the trail in my case are whatever gets me hiking the fastest – typically an energy bar or two and coffee – from time to time a more elaborate breakfast is called for. And of course, there's always breakfast for dinner, which for me is the most likely time I'll make such a breakfast meal. For this purpose I already have a couple go-to freeze dried backpacking breakfast meals including the Breakfast Skillet from Mountain House and their Spicy Southwest Style Skillet. Variety is always something I'm after as well however, and I recently decided to try out a hot breakfast meal that's still easy to make – the Backpacker's Pantry Rocky Mountain Scramble Meal.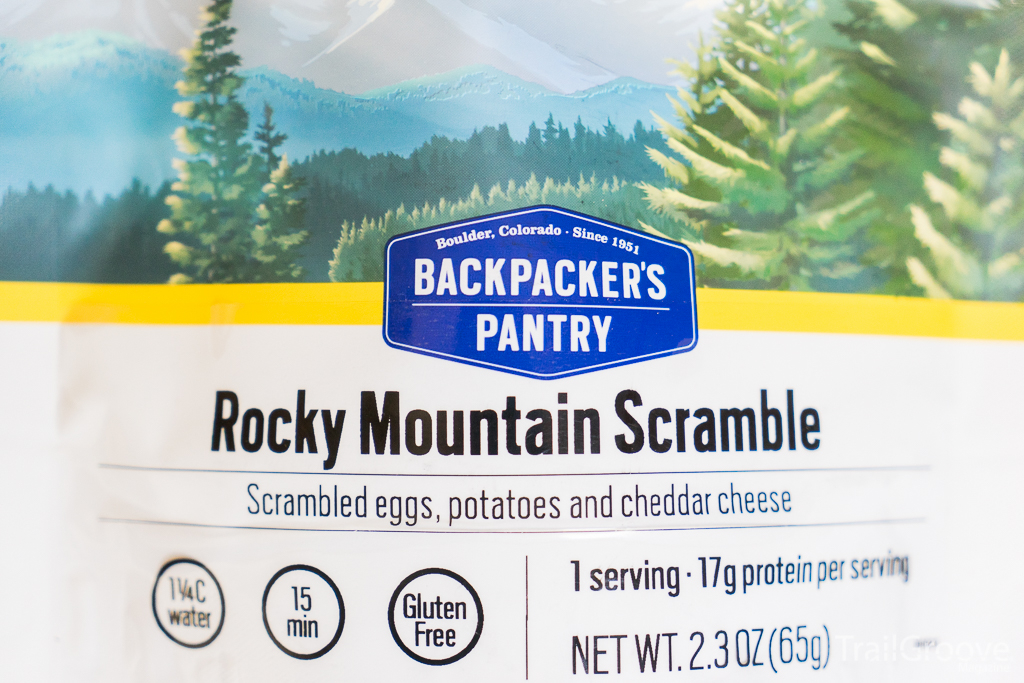 An easy combination to like on paper, this meal is a mix of scrambled eggs, potatoes (included as flakes and as freeze dried dices), cheese, a butter sauce, and with – as I'd find out – quite a bit of black pepper. This gluten-free meal is ready in 15 minutes after adding 1.25 cups of water. Each pouch contains 290 calories and 19 grams of protein. The meal retails for $9 with an expiration date 3 years out, and is marketed as a 1 serving meal and is very compact for easy packing.
Right off the bat the meal was different than I expected it to be – while I had come in thinking this would be something reminding one of cheesy scrambled eggs with perhaps some diced type hash browns all mixed together, the meal ends up all being contained within something of a gravy. Taste wise, the black pepper in this meal is strong and at the forefront, and if you're not a big fan of black pepper some could say it's overpowering. I didn't get much cheese impact in the meal, and as such between a lack of cheese flavor and the black pepper plus the gravy, this oddly reminds me most of biscuits and gravy, substitute scrambled eggs for the biscuits. Not something I'd request in a restaurant, but nevertheless the meal is still pretty good.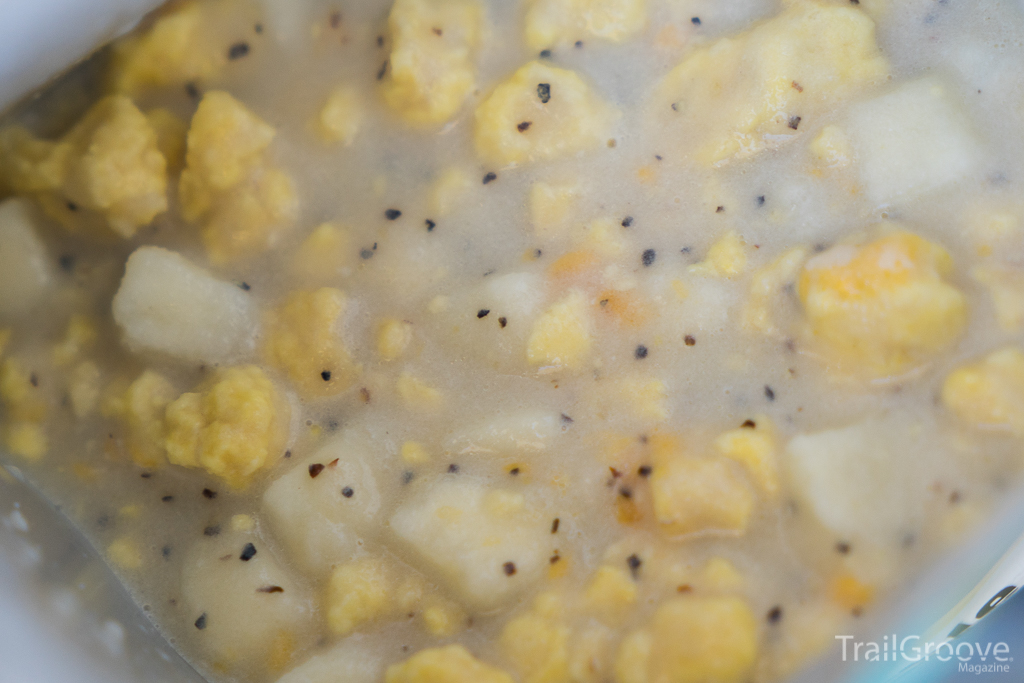 That said, at 290 calories and $9, this one is pretty low in the calorie department and high on the price. In addition it would be tough to boost up the calories by using the meal as a tortilla filling because of the soupiness. However, if you're after a diner type style meal as a breakfast in the backcountry, or as one part of a larger breakfast, you do get scrambled eggs and plenty of them – not something we always have the luxury of eating out on the trail.
You can check out the Rocky Mountain Scramble Meal from Backpacker's Pantry here at Amazon and at Moosejaw.